Add some Christmas sparkle to your office party or team building with the wonderfully inspiring Hackney Arts – a community created to support local artists and deliver marvellous experiences for every event.
Here at VenueScanner we love a handmade gift – one that's thoughtful and comes from the heart. Hackney Arts has an amazing range of workshops to help you scratch that creative itch and deliver bags of cheer this Christmas. Whether it's an office party, client entertainment or even a family get together – Hackney Arts provides everything you need for original and unique festive fun in any location across London and the UK.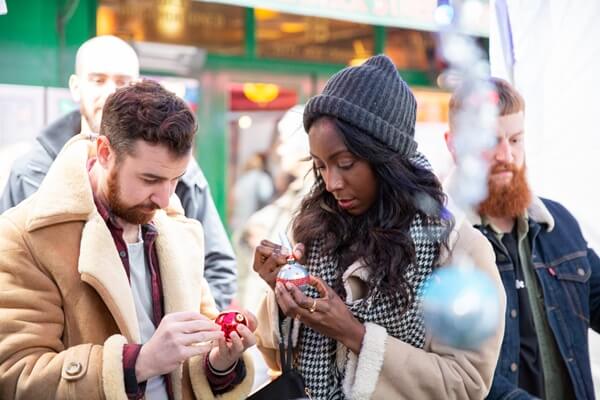 Maybe you're looking to combine a memorable Christmas Party for your team and solve Christmas present buying mind blanks at the same time? Or maybe you're looking for some family bonding time and want to try something different? Hackney Arts holds the answers.
Avoid the last-minute panic buy!
Here's our top four workshop picks for you and your team to create custom crafts and unique gifts that everyone will love AND help you to avoid the hell of the Christmas shopping high street!
🎁 Christmas Wreath Making
Make your front door the talk of the town… If this doesn't get you in the mood for Christmas, then nothing will! No fakes here – create beautiful live wreaths, with natural pinecones, eucalyptus branches, cinnamon sticks and dried fruits, ensuring that your wreath looks and smells divine throughout the whole festive season.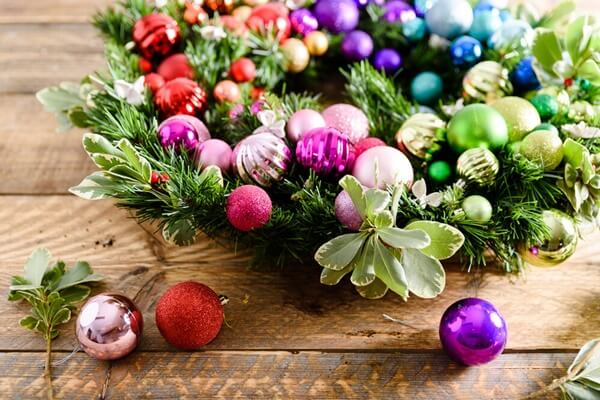 🎁 The Bauble Bar
Jazz up your Christmas tree with a sparkly bauble! A travelling pop-up bar which can be set up in any office or Christmas party where you can design and glitter bomb to your hearts content. Who needs expensive department store decorations when you can make your tree glisten with ones made by hand?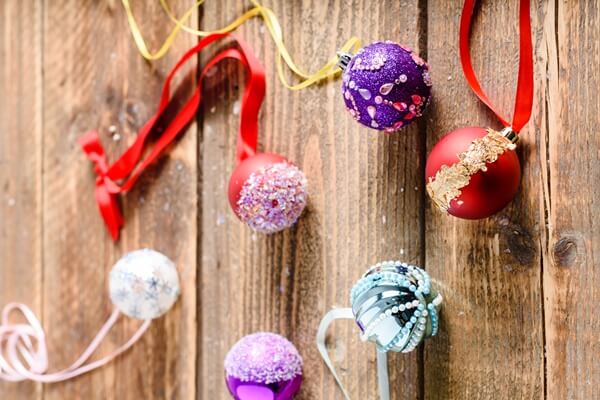 🎁 Personalised Santa Sacks & Stockings
No one is too old for a bit of Santa magic, are they? Bring out your inner child (or make one for an actual child) – customised Santa sacks will have us all behaving like little kids come Christmas Eve!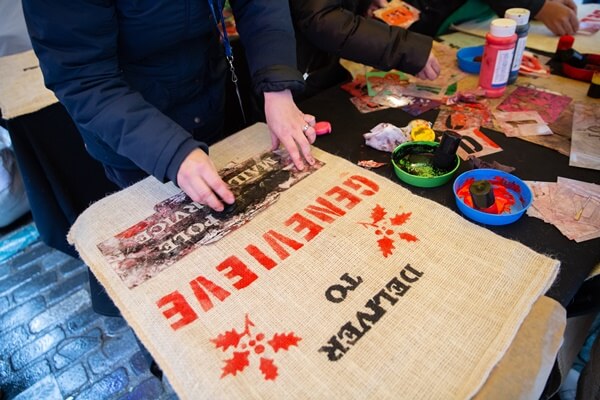 🎁 It's a Wrap Party
This pop-up printing session has you designing and printing your own wrapping paper, cards and labels, ensuring your gifts have a super special finish and are truly unique. Pop-up printing stations can be brought to any party or event for a memorable and fun experience.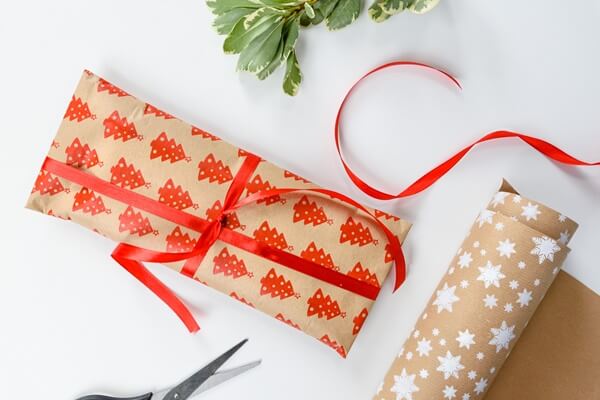 To find out more about Hackney Arts Christmas offer simply go to this website.  if you'd like our event experts to help you find perfect Christmas Party venue fill in this form.