Serving up a menu of authentic Vietnamese food in a truly atmospheric setting, Banh Bao Brothers venue hire is sure to impress your guests. This stylish Asian restaurant has brought a new lease life to the Leake Street arch it inhabits.
Step inside the dramatic surroundings of Banh Bao Brothers venue hire and be transported to a different world. Uplighters are used to create a sultry ambience and highlight this venue's unique south London setting. It's not often that you find yourself dining within a former railway arch, let alone on Leake Street. Leake Street is well known as London's street art mecca – a graffiti-covered tunnel that's one of the city's only places to legally create street art.
Set within an original high arch, this striking setting is the home of Banh Bao Brothers, a Vietnamese restaurant featuring the international foodie favourite, the legendary bao bun. They've perfected these springy steamed buns and serve them up alongside a whole host of incredible accompaniments. Spicy chicken wings, spring rolls, flavourful broths, and colourful rice bowls to name just a few. With potential to hold what might be the coolest private hire event in London, this venue is perfect for making an impact.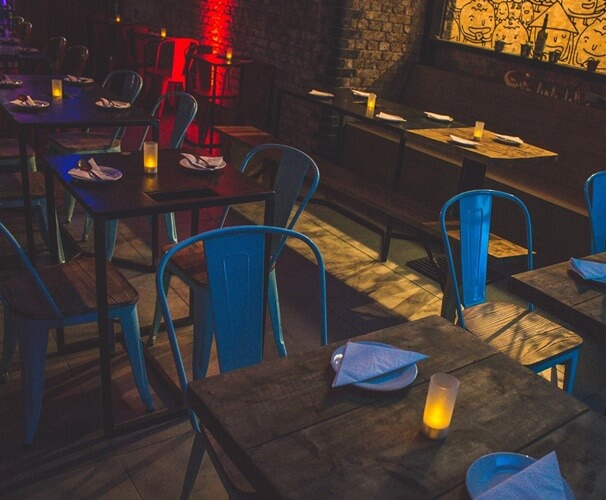 Banh Bao Brothers venue hire
Cherry blossoms and graffiti, neon signs and simple furnishings all combine to create a truly unique atmosphere. The exposed brick walls are lit with coloured uplighters and the smells of the delicious Vietnamese food being plated up in the kitchen fill the venue. With an atmosphere that can only be described as 'buzzing', Banh Bao Brothers private hire certainly ticks a lot of boxes.
This place is perfect for a specific type of event, but that doesn't mean we're limiting Banh Bao Brothers to product launches or birthday parties. By a specific type of event, we mean an event that wants to make an impression, an event that needs to be stylish and sophisticated but without trying too hard. It's all too easy to opt for a swanky City of London restaurant, but Banh Bao Brothers offers something more than that. This venue provides a special character that helps it to effortlessly stand out from the crowd.
With a capacity of up to 180 people, Banh Bao Brothers is well suited to large corporate events, and private events with a difference. It's possible to hire the whole venue on a minimum spend basis from just £4000, or take over their mezzanine or bar areas for more intimate occasions. The mezzanine offers a capacity of up to 20 and the bar area up to 50 people on a standing-room basis.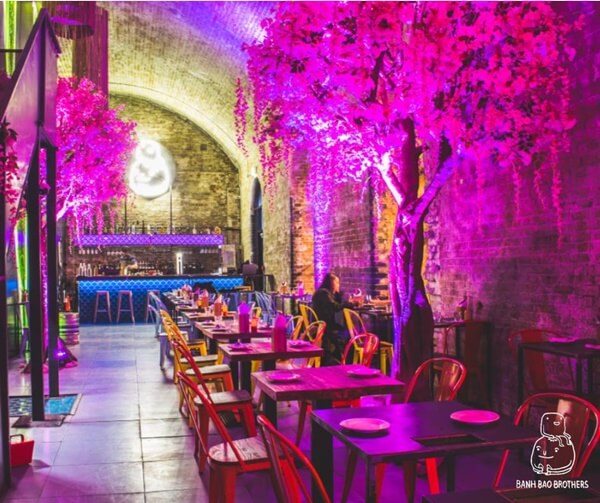 Food to satisfy all appetites
Specialising in what they'd describe as 'authentic and modern Vietnamese dishes with a twist' the food at Banh Bao Brothers certainly takes centre stage. Your event will benefit from a bespoke menu, where here you'll be able to choose between a sit-down meal, a self-service buffet, or a selection of canapé style dishes. Opt to keep things casual with canapés and cocktails or go all out and fill your guests' tummies with warming noodle soups, bao burgers, stews, and stir-fries. It all depends on what suits your event, and the choice is entirely up to you.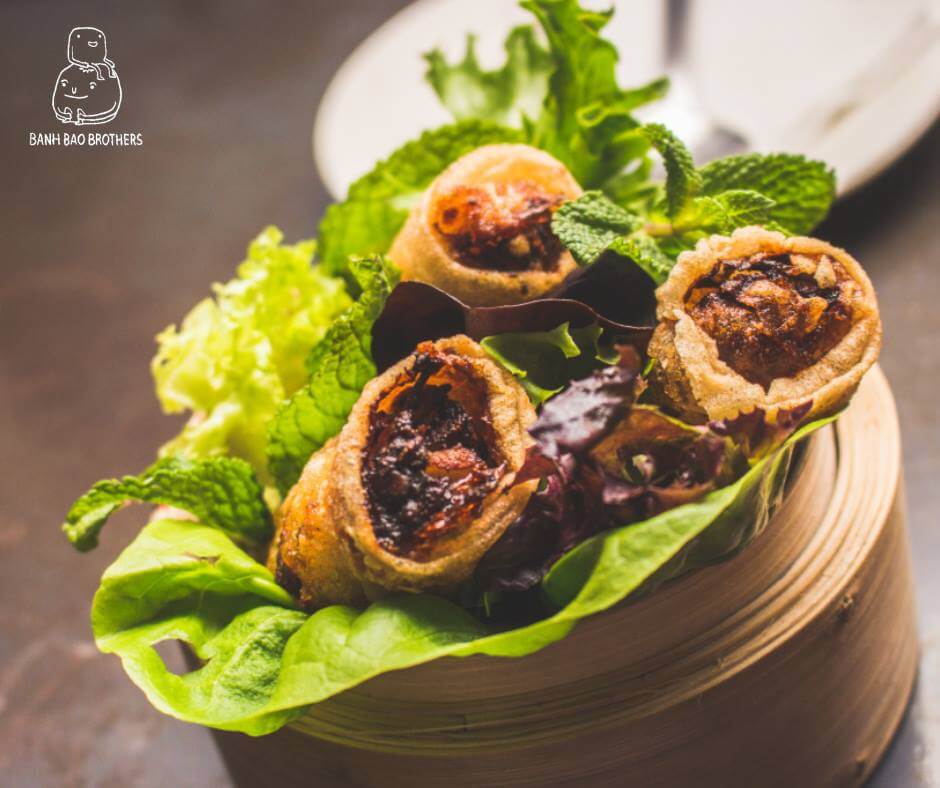 A memorable experience
We've previously mentioned how we think Banh Bao Brothers is a venue designed to stand out, and that's certainly true. This is due in part to the passion and dedication provided by the team at this remarkable restaurant. Everyone, from the bartenders to the chefs, is there for one reason only – to ensure that their clients leave Banh Bao Brothers satisfied and smiling.
The same can certainly be said for private hire events, with a team of experienced staff on hand to ensure that both the planning and the execution of your big event goes off without a hitch. It's all about the execution here, and Banh Bao Brothers certainly deliver in creating a laid-back and welcoming atmosphere. All you'll need to worry about is what kind of filling you'd like in your bao bun.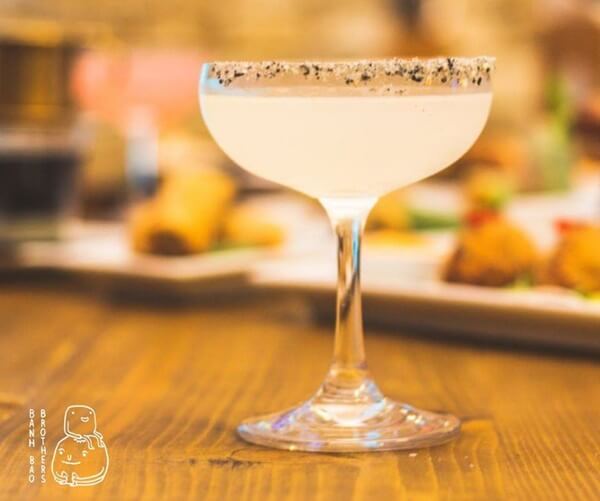 What makes Banh Bao Brothers venue hire so special?
● An impressive menu of Vietnamese food with a twist
● A cocktail bar offering a wide selection of innovative and classic drinks
● Stylish interiors within a unique and characterful setting
● A buzzing atmosphere and a generally good vibe
● A team of dedicated staff members all on hand to make your experience a memorable one
You'll find Banh Bao Brothers at 20 Leake Street, Unit 6, Banh Bao Brothers, SE1 7NN. For more information on Banh Bao Brothers venue hire and each of its unique event spaces, check out our website listing.