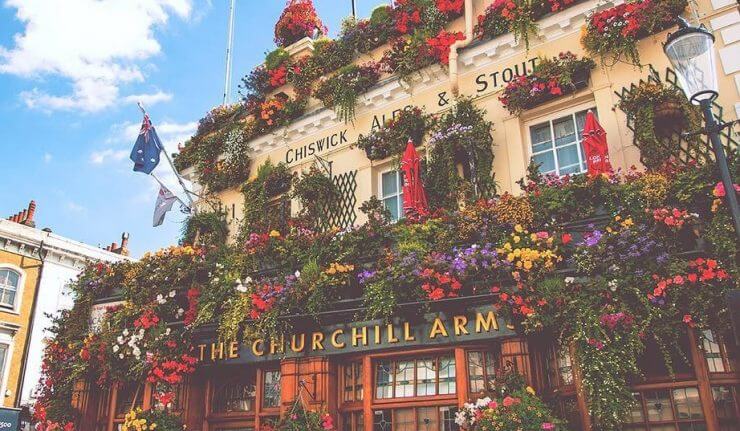 There's nothing we Londoners like more than a good pub. So we're sharing the love by giving you the inside scoop on the best London pubs.
The best pubs are always there for you. Landlord hiked your rent? Pub. Susan from HR find your secret office nap spot? Pub. Discovered your boyfriend's secret Tinder profile? Pub! Of course, there are positive reasons to visit the pub too – there are few better ways to celebrate than down the public house. And in London there's a ridiculous amount of choice, the perfect boozer for every person. And that includes those of us that are booze-free: the best London pubs offer tasty mocktails and barista coffee.
City Slickers
Ye Old Mitre (Holborn)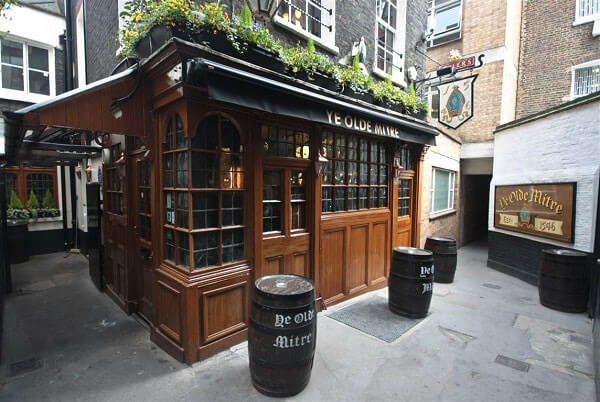 We'll start with a bit of history, and a cracking pub to boot. Ye Old Mitre in Hatton Gardens, Holborn, is one of London's greatest drinking establishments. Since 1546 its been celebrated for incredible drinks and atmosphere. Winner of countless 'Best London Pub' awards, featured in classic films such as 'Snatch', and the site of Queen Elizabeth's infamous revelry, its a must-visit. Behave yourself though, because due to a historical quirk the pub is officially a part of Cambridgeshire, so the London bobbies won't be there to keep an eye on things.
West Side
The Round House (Covent Garden)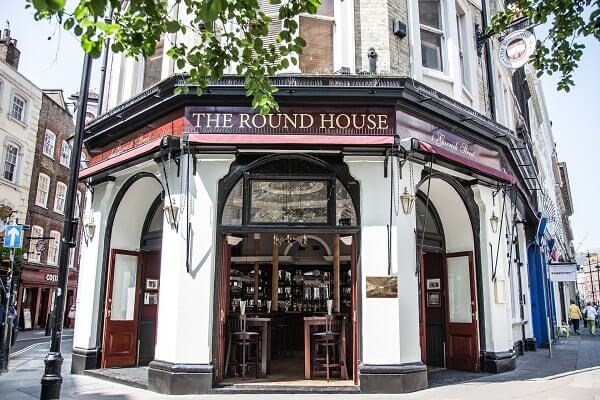 Breeze over to Covent Garden for this light and airy joint, a perfect spot to grab some lunch and a cold beer. Its unique cylindrical layout gives it an open, welcoming feel that goes alongside stylish period features and high ceilings. Squeeze everyone around a bench or just watch the world go by.
Waxy's Little Sister (Soho)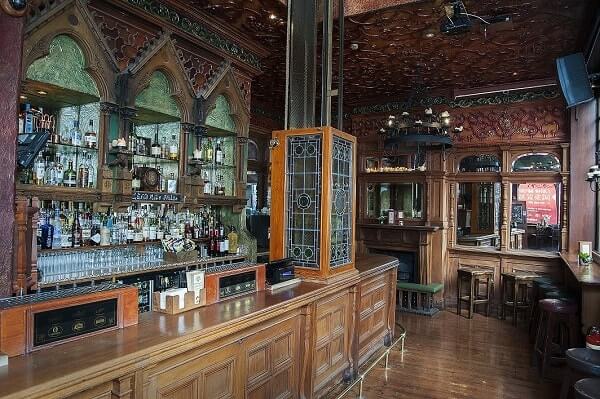 Situated on the edge of Chinatown in Soho, this Irish Pub does exactly what it says on the tin. It's a smaller, more relaxed version of its fraternal establishment across the road, Waxy O'Connors (the six-floor behemoth with countless bars and live music). Drinks are poured by a friendly staff and often served by dumbwaiter, in a cosy interior with a Gaelic flavour.
Up North
The Islington Townhouse (Islington)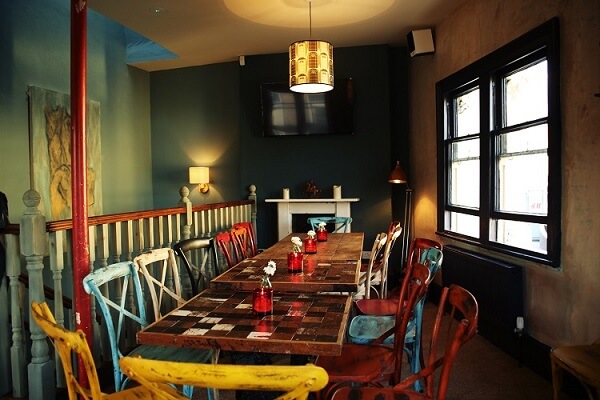 Found just down the way from Angel station in the heart of one of London's most desirable locations, The Islington Townhouse is a fantastic all-rounder. Featuring live jazz and blues, a great menu and a creative coffee shop atmosphere in the day, one of the best London pubs from day to night. Great for meetings and get-togethers of all kinds.
Down South
The Old Nun's Head (Nunhead)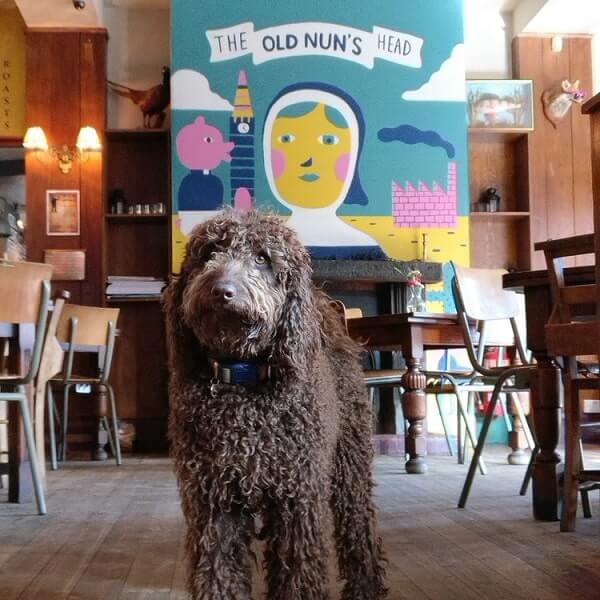 Hop on the bus to trendy Nunhead (Peckham's neighbour), where we'll be drinking at… The Old Nuns Head! Punny names aside, this is a super vibrant pub run by a devoted staff. Bristling with entertainment and incredible food residencies – think drag cabaret, Nigerian street food and offbeat naan – The Old Nuns Head is the best place to find out why everybody's raving about the South East. Check out their twitter for a hilarious read, all from 'the Ryan Gosling of Pubs'.
The Hope and Anchor (Brixton)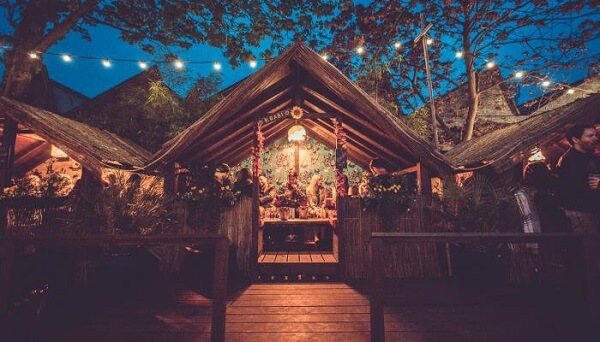 Tiki huts, tequila bar, karaoke, pizza… aagh! We're finding it very hard to resist this Brixton brew-house. People all over South West are even claiming it as their local. Set over two floors, The Hope and Anchor features what some are calling the best pub garden in London. It's certainly one of the most unique, with its array of heated booths. The Rocks Room is a great tip for party-planners, with its own bar and DJ booth available. Set dead between Brixton and Clapham, this one is worth taking note of.
The Ship (Southwark)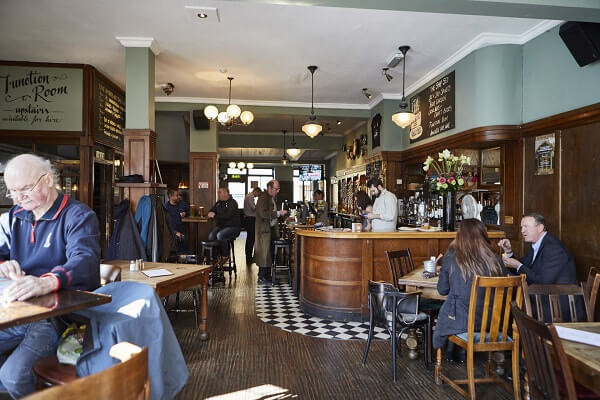 It's no secret that we love Southwark at VenueScanner. Word on the street is we might even be moving there soon, so you might catch us propping up the bar here. A gem in Southwark's crown, The Ship is a classic, and certainly one of the best London pubs. Located a stone's throw from Borough Market, you'll spot it from the vintage green signage and know you're in the best hands.
The East End
The People's Park Tavern (Victoria Park)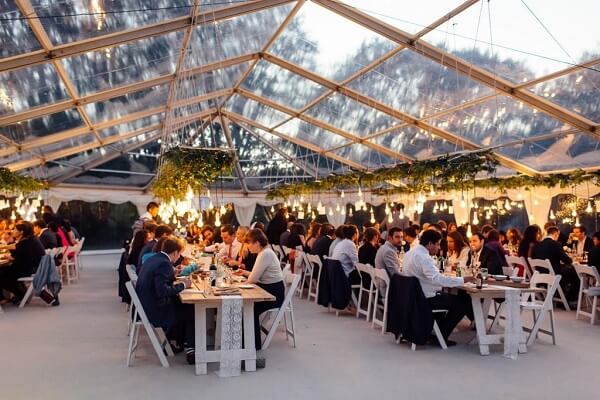 Mention the name of this Pub to any Londoner and you'll get appreciative nods. I know I've certainly seen my fair share of this place. Featuring a range of craft beers, a vast beer garden and convenient location on Victoria Park, it's got all the ingredients for top-quality pub sessions, whether it be an autumnal huddle or a summer sprawl. And with their incredible 'Greenhaus' installation, the venue hire possibilities have gone from great to mind-boggling. Swing by for a pint and just think of the possibilities.
The Dickens Inn (Wapping)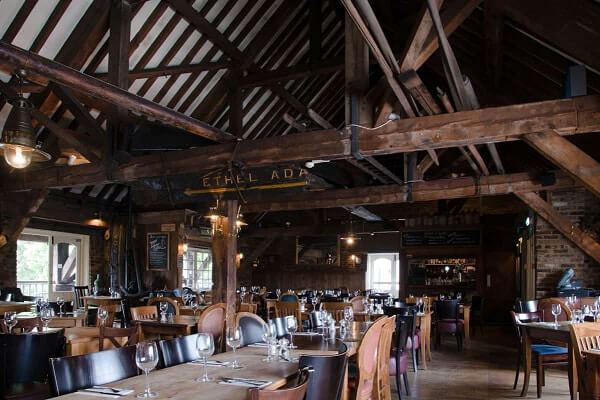 My colleague and desk-mate, Saffron, is a Wapping local and the Dickens Inn get her seal of approval. This unique venue is set in an 18th Century Warehouse in St. Katherine Docks. Featuring a tavern bar, a grill restaurant, and a Pizzeria, it's safe to say you won't go hungry. But the best part is their generous function spaces, offering views all the way to Tower Bridge. From weddings to corporate occasions, this is one of the best events space in a London pub.
The Ten Bells (Spitalfields)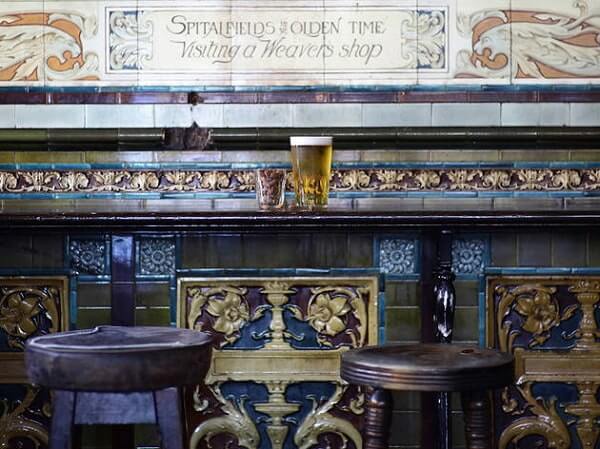 We're ending our tour pointing back towards the city in the old district of Spitalfields. We've come to The Ten Bells. Its been knocking about since the 18th century, and nowadays is known for an incredible drinks selection, authentic decor, and sought-after venue hire options. Once upon a time, however, it had a less salubrious reputation as a pub located in the heart of Jack the Ripper's stomping ground. Nasties from the past aside, it's a sure-fire winner. Just ask Jamie Oliver, whose great-great-grandfather was the publican.
Whatever you're looking for in a Pub – VenueScanner has you covered. For more inspiring venue options in the best London pubs, click here.