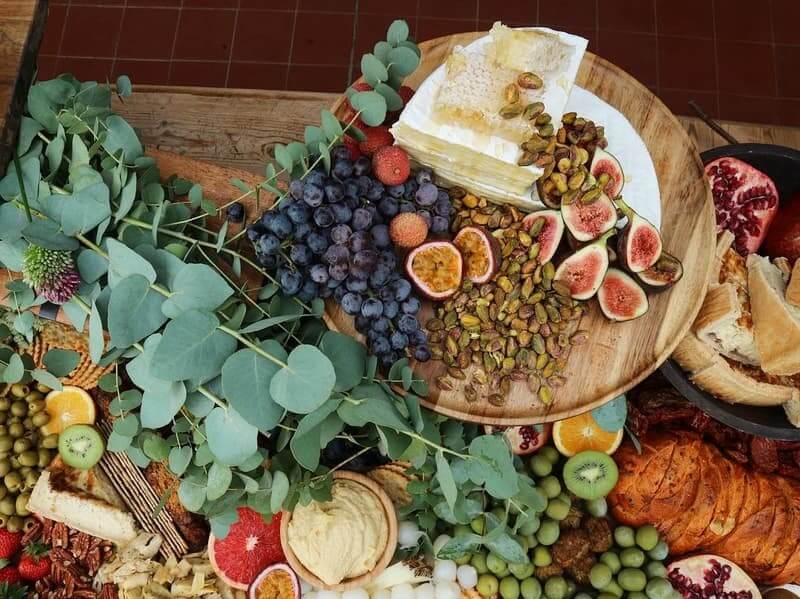 2018 will go down in history as a year filled with incredible celebrity events. We're taking a look at some of the key celebrity event trends that we're predicting are going to be big this year. 
Last year the UK played host to not one but two lavish royal weddings while further afield we were stunned by a whole host of incredible, A-list party planning feats. We're taking inspiration from the Kardashians, Gwyneth Paltrow, Tom Hardy, and Miley Cyrus to bring you some of the hottest event trends for 2018 to replicate at your events this year. Plus, if you're looking for a venue, we know just the place…
Eco-conscious events
It's all about the environment this year with more and more event planners having to consider where to source plastic-free suppliers. Take a leaf out of Gisele Bundchen's book and pick out a low-waste menu to go with your sustainable event. This might sound like a gimmick, but with more and more businesses making moves towards a single-use plastic free world, you'd be crazy not to get on board with this one. As far as celebrity event trends go, you'll certainly feel good copying this one.
Grazing tables
'Luxe grazing' company Grape & Fig really took off last year and this type of food offering looks set to take over. With celebrities such as Billie and Samantha Faiers, Russell Brand, Rochelle Humes, Davina McCall, and Tom Hardy all listed as past clients (and long-term fans) of Grape & Fig, there's some serious star-power behind this event trend.
Vegan feasts
Liam Hemsworth and Miley Cyrus tied the knot (finally!) late last year and you can bet they feasted on a menu of vegan delights. These two vegan trendsetters are certainly influencers, so this event trend looks likely to be a big one this year.
In fact, more people than ever took part in Veganuary in 2018 with 168,542 people signing up to go vegan (up by 183% from 2017). And, while we don't yet have official stats for 2019 the popularity of Veganuary 2018 really seems to be a sign of things to come. Try ditching the animal products and opting for an altogether more moral approach to your event menu – it will certainly provide a talking point!
Modern calligraphy
It's official calligraphy is cool again and, with countless celebs opting to splash out on expensive handwritten invites last year, it's safe to say this trend is here to stay. There are loads of modern calligraphy experts located in London and across the UK, so there's plenty to choose from here.
More 'Instagram moments'
Back in 2014, Kim Kardashian sparked a flower wall craze following the all-white giant floral installation at her and Kanye West's extravagant nuptials. The backdrop certainly provides some excellent Instagram fodder and, while it may seem like an OTT feature, the trend has really taken off since then.
What seems clear – and what the Kardashians are particularly good at – is that opportunities for 'Instagram moments' are particularly important in the current events market. And it's not just flower walls… Costume stations, creative props, and character actors all add plenty of kudos to an otherwise ordinary event.
Phone bans
We all know celebs love their privacy, and so should you! Kim & Kanye, Michael Jordan, and George & Amal Clooney are all said to be devoted fans of this particular event feature. Setting up a phone 'cloakroom' system or providing security locked bags to place phones into are popular methods of controlling non-official event photographers. This method encourages guests to live in the moment and really enjoy the event you've put together.
Long tables
It's official: round tables are out. Enter the long banquet-style trestle table. As seen above in this image from Gwyneth Paltrow's 2018 wedding, it seems the only way to dine is the long way. Jazz up your tables with the addition of pillar candles and leafy floral displays (featuring loads of eucalyptus, of course) and you've got yourself the celeb-style event of the year.
Featured Image: Grape & Fig
Enjoyed this article on celebrity event trends? Take a look at our blog homepage for loads more event production tips and tricks. Alternatively, visit VenueScanner to find the perfect venue for your next event.