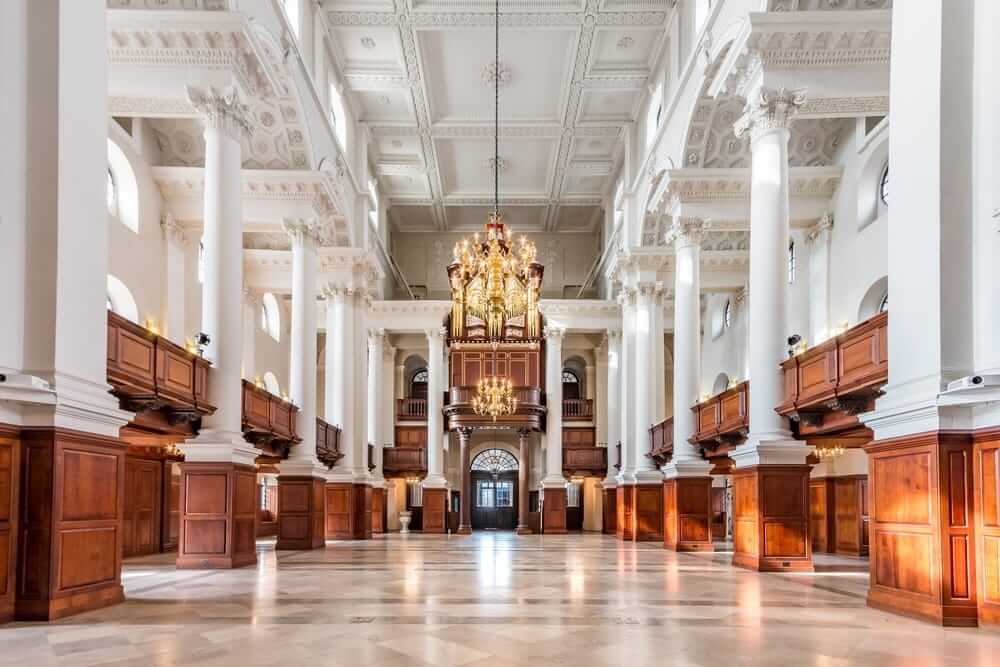 We're showing you the 5 best conference venues in east London, to help you plan those all-important corporate events.
Forget run of the mill, choose one of our top five conference venues in east London to engage and inspire your guests. Hosting a successful conference, convention, or symposium can be a game changer for your business, so make sure you select a conference venue which leaves a lasting impression.
We know just how important location can be when it comes to booking a large event space. Selecting a well-connected venue with excellent transport links is crucial. Not to mention the need for plenty of space for your conference delegates and affordable catering options. The whole venue-finding process can become quite exhausting when striking out on your own!
East London has a lot to offer when it comes to hosting large-scale events such as conferences. So, we've chosen five of our favourite east London conference venues to make your decision when booking as easy as possible. From the iconic to the unconventional, the state of the art to the traditional, VenueScanner is guaranteed to have a venue that best suits your needs for your special event. Fully equipped with AV facilities and offering conference catering packages.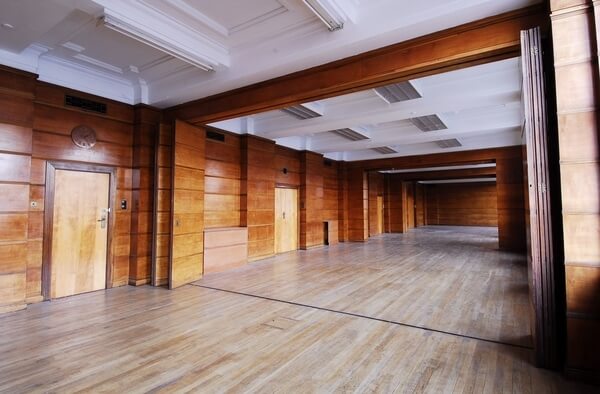 Bethnal Hall at The Town Hall Hotel is slightly more bijou than some of our other conference options. However, what it lacks in size it more than makes up in style. The wood-panelled interiors and clean lines of this room make it an excellent corporate option for up to 220 delegates. Find out more about hiring Town Hall Hotel.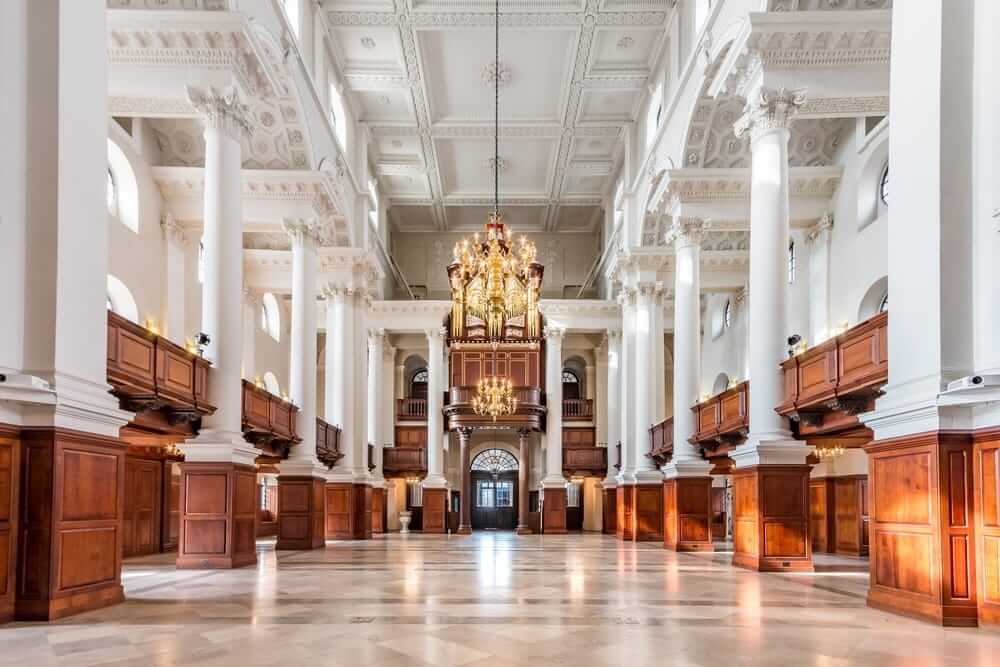 This epic, grandiose space is perfect for high-class conferences. The magnificently restored Grade I listed building offers a flexible and versatile space. As the central part of the church, the Nave boasts clerestory windows, mezzanine galleries and a central hall accented with Tuscan columns. There's enough room for up to 600 delegates, so it's ideal for large conferences. Find out more about hiring Spitalfields Venue, The Nave.
3. Oval Space (Bethnal Green, E2 9DT)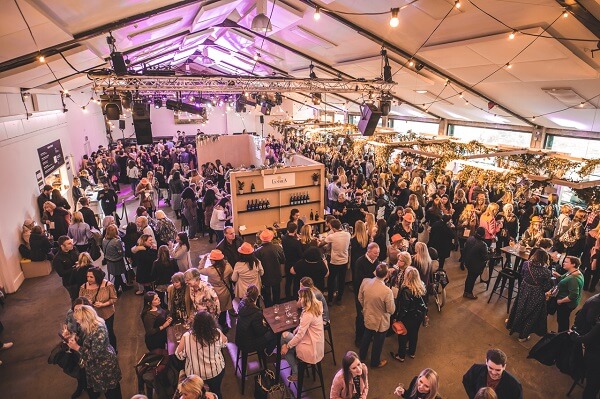 Oval space is an excellent option for those of you looking for ample space to host your next conference. Featuring over 5000 square feet of unobstructed statement space, there's enough room for up to 1000 delegates. The industrial-chic style of Oval Space is sure to provide a captivating conference backdrop. Find out more about hiring Oval Space.
4. The Ivory Vaults (St Katharine Docks, E1W 1BP)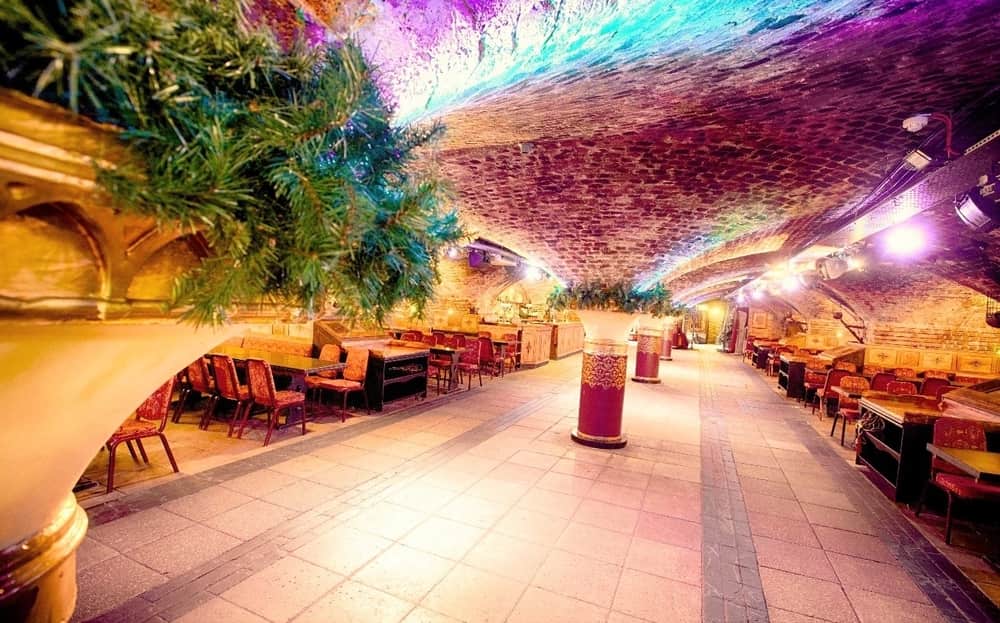 This unusual east London venue is renowned for its Medieval-themed events, but Ivory Vaults provides so much more than just ale and banquets. Selecting this quirky underground space for your next conference is sure to inject some fun into the proceedings. Find out more about hiring The Ivory Vaults.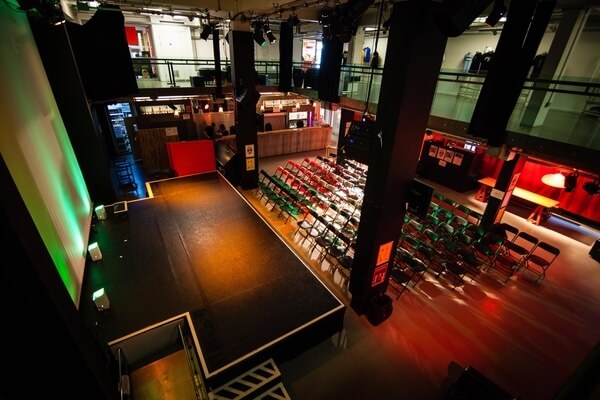 Rich Mix in Shoreditch provides a slightly more low-key option than our other conference spaces. Originally a vast garment factory, Rich Mix now houses three boutique cinema screens, as well as studio, gallery and theatre spaces. The Stage space provides enough room for up to 350 people and boasts an extremely well-equipped area including a bar, large stage, technical booth, lighting rig, and projection facilities. Find out more about hiring Rich Mix, The Stage.
Still not sure you've found the right conference venue?
If these spaces don't tickle your fancy, you'll find thousands of other options over on our main website. Simply search, enquire and book your venue through VenueScanner and we'll reward you with a voucher of up to £100 to one of your favourite brands to say thank you! The service is completely free to use and VenueScanner offers more event spaces across the UK than any other online booking platform.
Click here to navigate to the home page or visit this page to discover more of the exciting conference venues in east London we offer. Alternatively, if you'd like a little help planning your event you should check out our blog 'Tips and Tricks' section for loads of free expert advice on planning the perfect conference. You can thank us later!