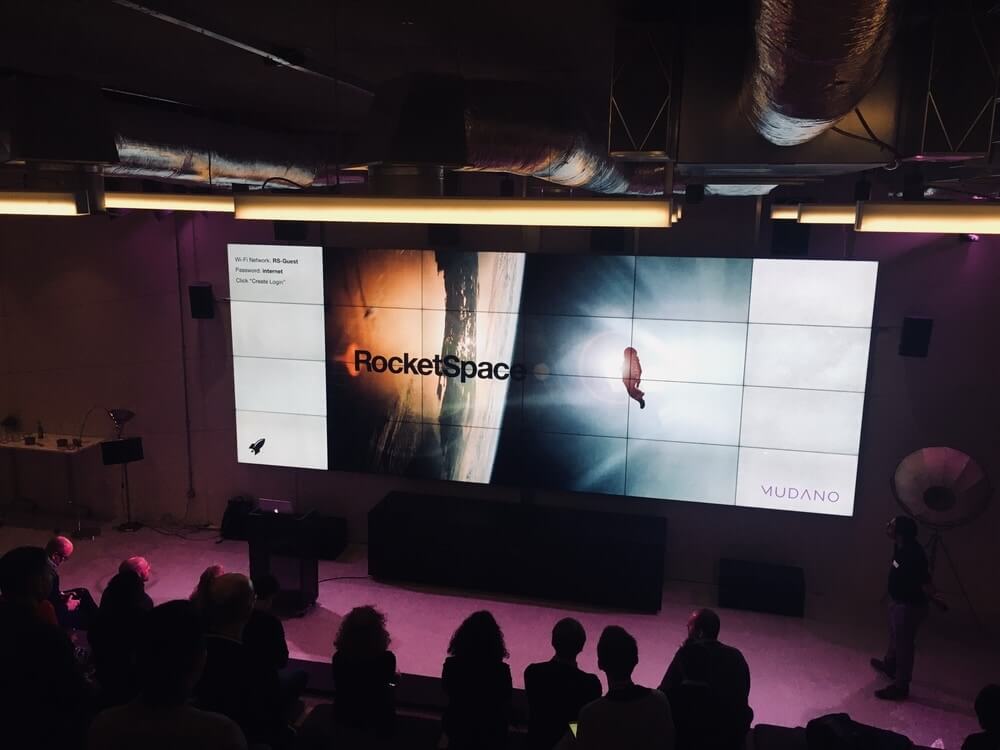 We're showing you the 5 best conference venues in north London, to help you plan those all-important corporate events.
Forget run of the mill, choose one of our top five conference venues in north London to engage and inspire your guests. Hosting a successful conference, convention, or symposium can be a game changer for your business, so make sure you select a conference venue which leaves a lasting impression.
We know just how important location can be when it comes to booking a large event space. Selecting a well-connected venue with excellent transport links is crucial. Not to mention the need for plenty of space for your conference delegates and affordable catering options. The whole venue-finding process can become quite exhausting when striking out on your own!
North London has a lot to offer when it comes to hosting large-scale events such as conferences. So, we've chosen five of our favourite north London conference venues to make your decision when booking as easy as possible. From the iconic to the unconventional, the state of the art to the traditional, VenueScanner is guaranteed to have a venue that best suits your needs for your special event. Fully equipped with AV facilities and offering conference catering packages.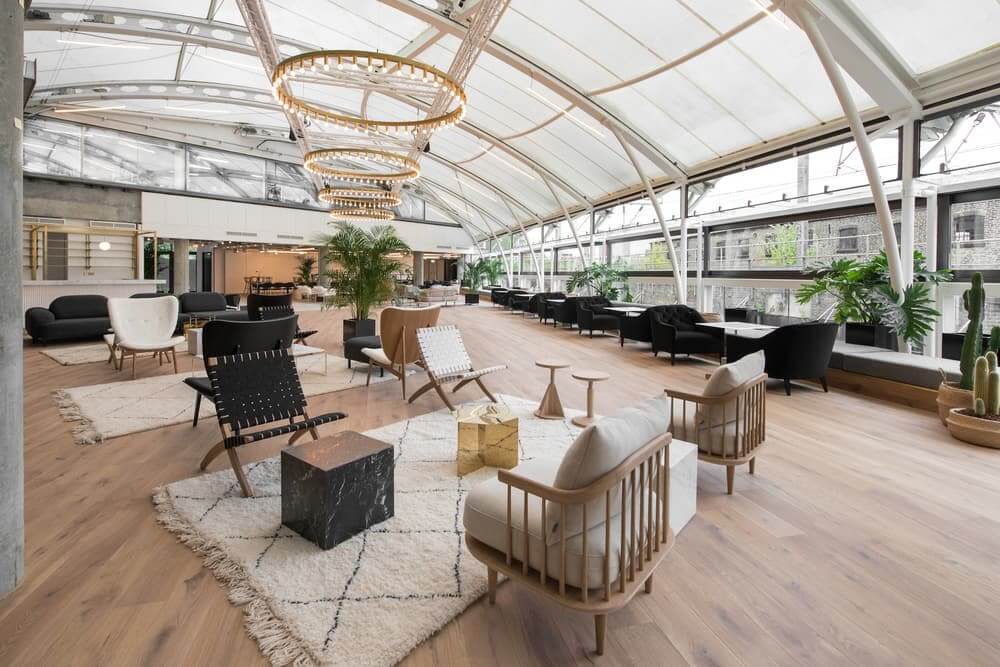 This versatile open space is located in the heart of Camden Market and provides a stylish conference space. Camden House features a large central space and several breakout rooms. This venue can be adapted to your needs by making use of the sliding room dividers. With enough room for up to 1000 delegates standing or 550 seated theatre style, there's plenty of space to play with here. Find out more about hiring Camden House.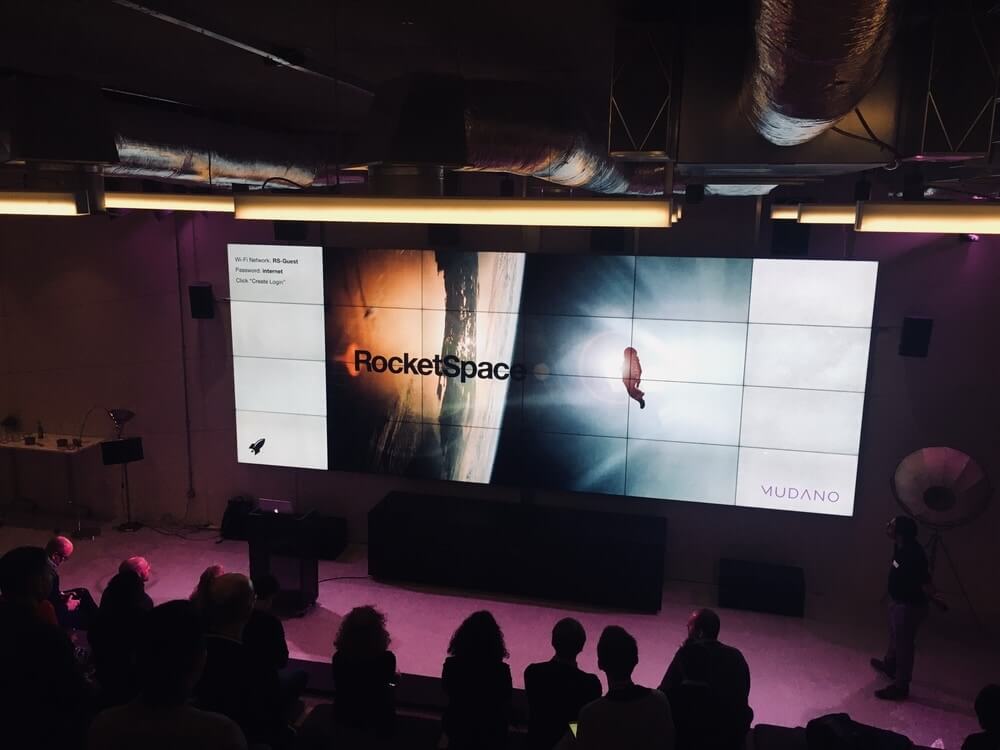 The Theatre at Rocketspace Events Innovation Venue is ideal for those of you looking for fully-equipped conference space. Centrally located next to Angel tube station, Rocketspace's theatre is extremely easy to access. So, this makes it an ideal choice for out-of-town attendees. This space features a giant digital presentation wall and can seat up to 100 conference delegates. Find out more about hiring Rocketspace Innovation Venue.
3. FEST (Camden, NW1 8AH)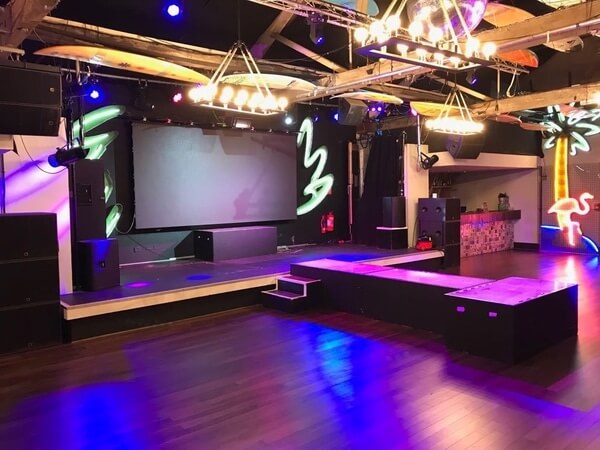 If you're looking for something a little more creative for your next conference, look no further than FEST. This recently renovated Camden Town venue is fully equipped for conferences and is sure to impress your guests. The laid-back Gig Room boasts a huge exhibition space and is decked out with skylights, neon lighting and VIP booths. Find out more about hiring FEST.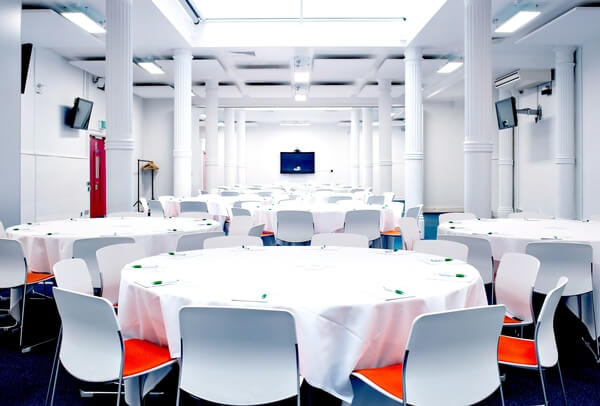 Arlington Conference Centre provides the perfect north London blank canvas conference venue. Their dedicated events team are experts when it comes to hosting conferences, so you're certainly in safe hands here. As an added bonus, this venue is non-profit. So, everything you spend will be reinvested into Our Housing's charitable endeavours. Find out more about hiring Arlington Conference Centre.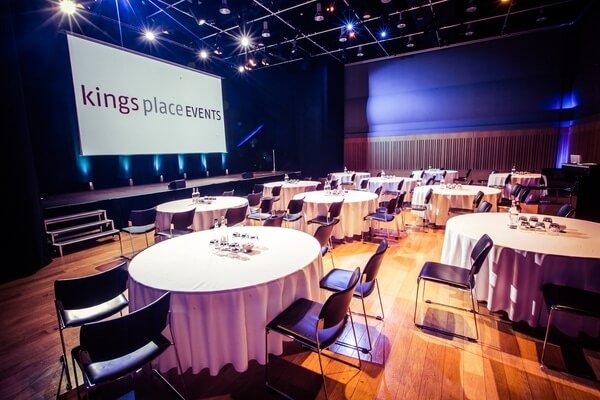 Hall Two at Kings Place Events is an award-winning venue, located just minutes from Kings Cross St Pancras station. Featuring two purpose-built auditoriums, this venue has a lot to offer in the way of flexibility. As well as Hall One, Hall Two features a soundproofed glass technical booth. This booth is readily available to use with help from their technical department or your chosen production team. Find out more about hiring Kings Place Events.
Still not sure you've found the right conference venue?
If these spaces don't tickle your fancy, you'll find thousands of other options over on our main website. Simply search, enquire and book your venue through VenueScanner and we'll reward you with a voucher of up to £100 to one of your favourite brands to say thank you! The service is completely free to use and VenueScanner offers more event spaces across the UK than any other online booking platform.
Click here to navigate to the home page or visit this page to discover more of the exciting conference venues in north London we offer. Alternatively, if you'd like a little help planning your event you should check out our blog 'Tips and Tricks' section for loads of free expert advice on planning the perfect conference. You can thank us later!