A revolutionary hotel with a social mission, Good Hotel venue hire comes with stunning opportunities for meetings and events.
An incredible new addition to London's events and hotel sector, Good Hotel venue hire is leading up a sustainable approach to the ongoing regeneration of the London docklands, through taking a radical approach to design and social inclusion as part of their business and tourism-focused contribution to the area. It's found at the Royal Victoria Docks, which one of London's most vital hubs in 2019.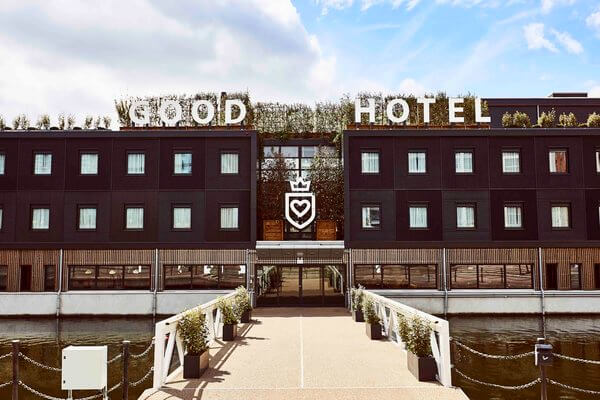 The Royal Victoria Docks are where you'll find the ExCel centre, one of the city's premier exhibition and conference venues. And London City airport is adjacent, so it couldn' be more convenient for international visitors. Just to the West is Canary Wharf, the crown jewel of London's docklands business district. And north is Stratford, home to another rapidly developing business and commercial district feating Westfield, one of the largest shopping centres in Europe.
In effect, Good Hotel venue hire is set at the epicentre of East London's tremendously exciting region of business and commercial development, and it's earned this spot through being an industry leader for premium hospitality.
Meeting on the water
Good Hotel may not be your typical London hotel, however, it's amenities go far beyond what you need to succeed. The four meeting rooms are flooded with natural light, and come fitted with LCD screens and projectors. Sustainable furniture is provided to create a variety of thoughtful room layouts for maximum comfort and focus. Presentations, brainstorms, meetings, and team building activities could all excel in this suite of chic rooms.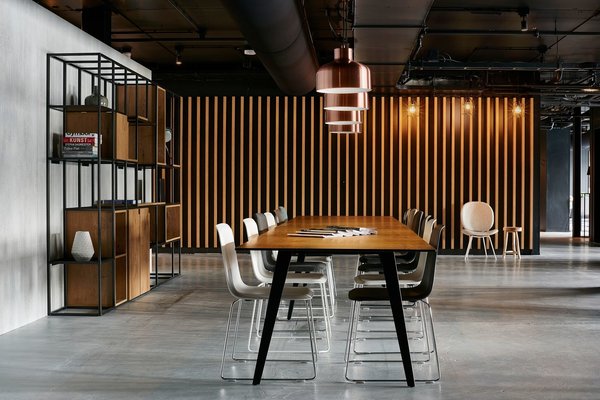 Furthermore, it's not just your own prospects that stand to gain from opting for Good Hotel venue hire. They employ a unique 'social business model that re-invests all its profits'. This means that money spent on room hire feeds straight back into the local community, such as children education funds. Moreover, Good Hotel is committed to creating a positive impact through initiatives such as the 'Good Program', which commits to training locals in hospitality to aid local employment.
Mingling on the river
So it's pretty clear that Good Hotel is no ordinary hotel, and its location at the Royal Victoria Dock is a vital part of it's identity. But did we mention that it's actually floating on the waterside? That's right – it's a floatel. Puns aside, Good Hotel venue hire is a marvel of engineering. It was constructed in Amsterdam, then sailed across to it's home in London. You can see it's incredible journey here, but let's just say the part where it crosses a canal with barely a meter clearance is a nail-biting highlight. It is to be receiving guests at the Royal Victoria Dock for just five years more, before floating on to pastures anew. It berthed in 2016, so there's not much longer until you'll have missed your chance at this incredible venue hire opportunity.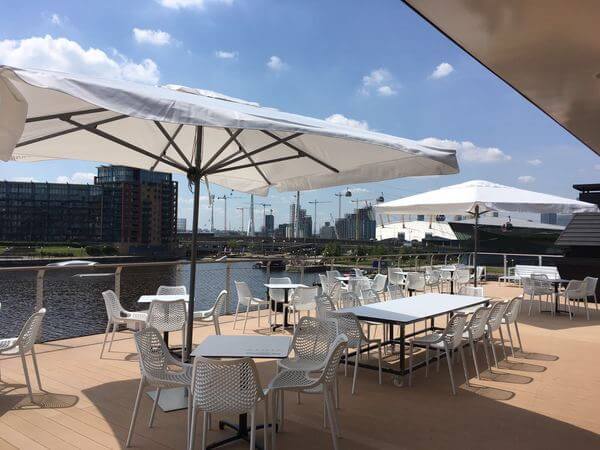 It's proudly 'not a design hotel' – but it certainly is beautifully designed. Good Hotel venue hire showcases its core mission (premium hospitality for a good cause) through it's build. It invites interaction between staff and guests, and utilises beautiful textures and materials to create a landscape of pleasing harmonies and contrasts.
This philosophy extends to the rooftop bar, with a terrace that affords a glorious view over the water. Ideal for elegant receptions or networking events, here you can savour the enormous effort that has gone into creating the Good Hotel venue hire as a truly progressive beacon of London's events milieu.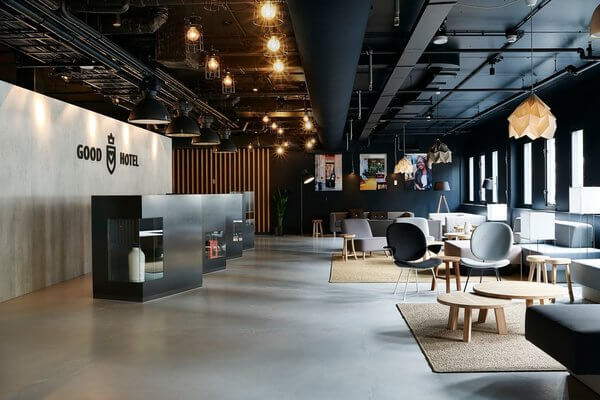 What makes Good Hotel venue hire so special?
Inspiring social mission.
Well placed for various strategic business locations.
Not around forever.
Premium food and drinks available.
Gorgeous interiors and exteriors.
You'll find Good Hotel at Good Hotel London Western Gateway, Royal Victoria Dock, London, E16 1FA. For more information on Good Hotel venue hire, check out our website listing.