We love a restaurant that mixes old school quality with modern-day elegance – Harry's Bar & Brasserie venue hire does this with ease. 
Harry's Bar & Brasserie Ironmonger lane is one of London's ancient and storied passages. It meanders through the square mile, set just between Bank and St. Pauls. It was the street where Thomas Becket was born. It was razed in the Great Fire and battered in the Blitz, but stood firm throughout.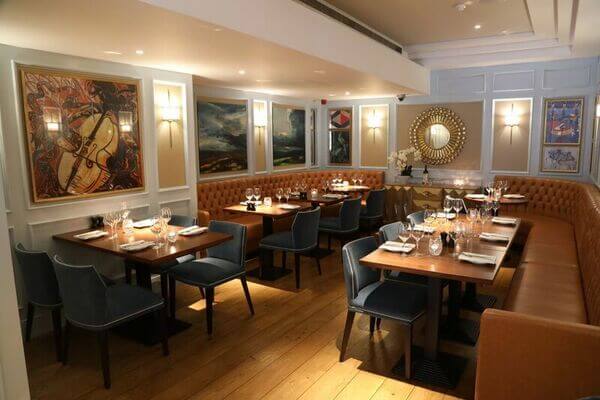 That's all history now, but for a good part of Ironmonger Lane's recent history, it's been home to a much loved, family-owned eatery that's been serving an honest, discerning clientele. Harry's Bar & Brasserie Venue hire is one of our favourite independent restaurants in the City of London, and it's a spectacular event venue to boot.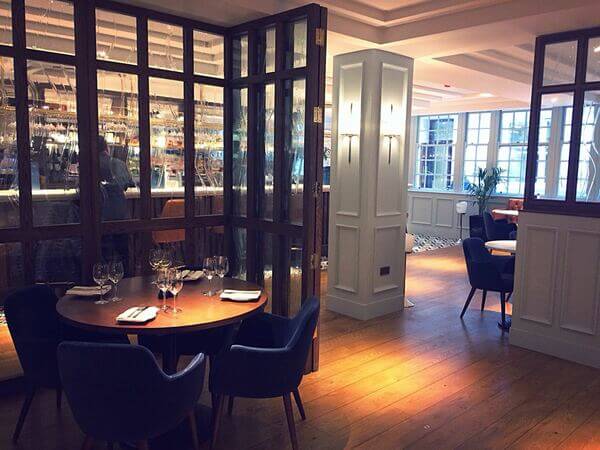 They are experts in magical personal events with dancing, laughter, and highlight-of-your-month food.  Little wonder it's also a popular spot for corporate entertaining and work dos. Here, let's take a look at just why this hidden gem is a favourite with London's best entertainers.
Classic but fresh
Set over two floors, Harry's Bar & Brasserie venue hire offers a great deal of potential. The lower ground floor alone has space for 150 people, ideal for a perfectly good-sized knees up. Moreover, it's very well equipped for just such a party. It boasts a private bar, toilet, cloak room, and a courtyard. How many venues in central London can offer that without the expense of entire venue hire? The courtyard itself is a welcome rarity, and much welcomed for guests looking to escape the fray. Furthermore, there a six-foot projector screen and even DJ facilities – making it perfect for a leaving do, or say a corporate celebration.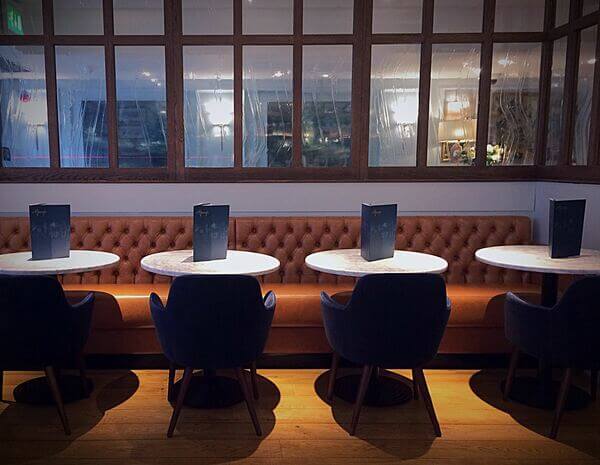 We love how the interiors blend a classic, elegance with a refreshing touch of artistic flair. Cream walls with period features such as cornices and panelling impress alongside demure wooden features and soft lighting. The art that generously covers the wall creates relaxed and social atmosphere, removing Harry's Bar and Brasserie venue hire far away from some of its stuffy contemporaries. The bars are well stocked with an array of premium drinks, and staffed by consummate professionals. In fact, at the weekend the venue functions as a bar as much as a restaurant, with a vibrant upscale atmosphere.
Something for everyone at Harry's Bar & Brasserie venue hire
But of course, food is an important focus. They serve up an appealing take on British brasserie-style fare, with a hearty yet refined selection. You can look out for expert home cooking with a European twist – dishes such as house-cured Gradvalax, delicately poached hake, and grilled Scottish rib-eye are typical. The canapes are on point as well – we couldn't get enough of the smoked salmon blini or the mini cottage pies. Really, the menu is ideally created for large scale entertainment with lots of grazing and mingling, as well as being suited for a real sit-down meal. You can get the best of both worlds, with a venue that is sure to the secret weapon in your events arsenal.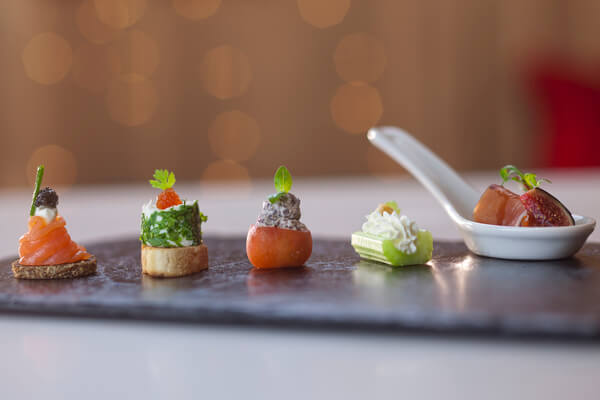 For more information on Harry's Bar & Brasserie venue hire, check out our website!