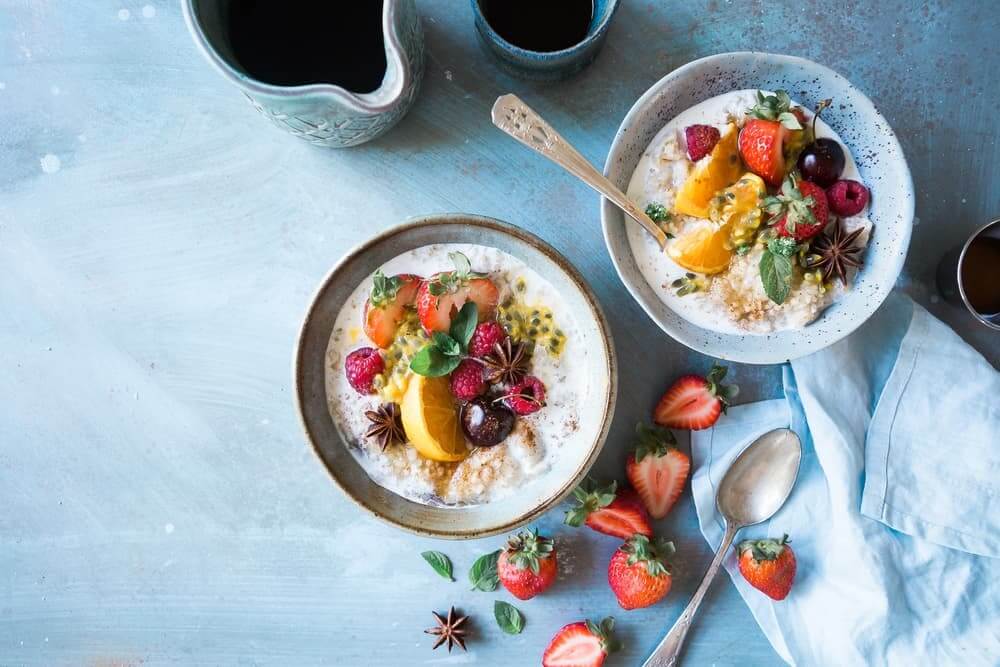 We're continuing our advice on how to fuel your guests.
Finally, we've made it to lunchtime…
13. Now… lunch… everyone's looking forward to lunch. So if you're used to 'le dejeuner, 'el almuerzo' or 'il pranzo', as it's done in Paris, Madrid or Rome, then perhaps three (or more?) courses are just a matter of course. Last time I looked around the office canteen, the local sandwich shop or even the pizza restaurant, I didn't see anyone eating three courses at lunchtime on a weekday. It's just not done; us Brits tend to do dinner. So, why overload your belly just because you're 'out of the office'?
14. 45 minutes is a good amount of time to eat and drink, to let those minds get some rest, to call the nanny or check in on business performance metrics back at the office. We recommend you avoid a buffet lunch. You'll rarely get the portions right and people will feel left out because there were no chicken satay sticks left. Much better to reduce choice (yes, less is more) and offer them options from a smaller selection. Start with items from this list and flesh out with a quality salad, sweet potato and a selection of lean meats to provide enough variety for everyone.
15.  Take the first 10 minutes of the afternoon session to do some stretching. You don't need to be a Yogi (a professional yoga instructor). Try these stretches to aid digestion and to get the right focus.
16. The afternoon is much like the morning… 10 mins (play some music during the break to keep it upbeat) in every 90. But, there really is no need for sweets or cakes (ok, maybe frozen yoghurt on a hot day, but don't feel like you need to keep Haribo in business).
17. It's a great idea to break up the day with a little walking meeting here or there. If you have an activity for pairs or small groups, why not set them off to do their mini-brainstorm or feedback session while walking… preferably outside.
18. At the end of the afternoon session, be sure to take a moment to reflect on the day, including the 'fuel' part. How did everyone feel? Stress the importance of good nutrition and hand out vouchers for companies like Hello Fresh or Graze to help your guests take some of what they learned back to the office.
19. Is there an evening thing or overnight stay? Remember, by this time it's been a long day for everyone… So give your guests (and you) a break before dinner. An hour or more is preferable. Now, dinner is important. You want the conversation to flow, you want everyone to have time to get to know each other, reflect on the day or chat about global politics (yawn) or football (double yawn, it's an excuse for a real conversation). So, allow lots of time (including time between courses; venues like moving swiftly between courses) and choose a sensibly hearty and healthy meal.
20. Alcohol is definitely not a pre-requisite. You could even make it all about mocktails; you'll be surprised what amazing creations you or your venue host can conjure up. However, if you do want to drink, stick to either red wine or tequila cocktails. Either way, why not round off the day with some team karaoke, working through those favourite relaxing songs you started the day with. Karaoke in itself is a very healthy fuel.
If you can do all, or even some, of these things, we guarantee that everyone will feel better on the back of it. Well, maybe not the venue because we just slashed the bill from a 3-course to a 1-course lunch and reduced the number of tea and coffee runs. But we're sure that with the help of our blog, they'll find new ways to create value from your booking.  It's all about learning how to fuel your guests effectively. It's a win-win-win!