If you work for a company that usually hosts a number of events each year, don't lose the faith. You can still make your mark on 2020. 
While large gatherings have obviously been cancelled or pushed back, there's no reason why you can't stage corporate events – whether that be a product launch, conference or summer party – online instead. With proper planning and valuable content you can still reach your audience in an effective way, even if you're hundreds of miles apart. Here's how to go about it.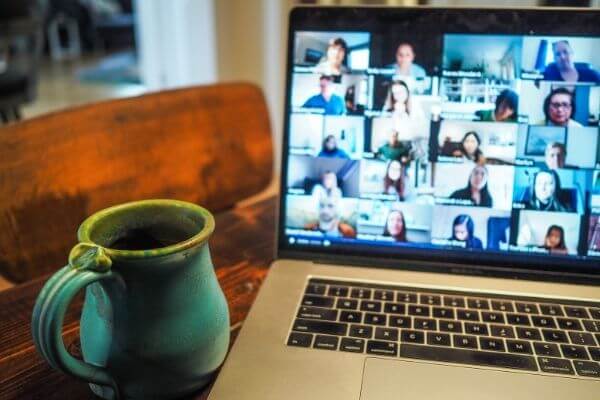 What is a virtual event?
It's any kind of organised event that takes place online instead of in-person. This could be something low-key, like a casual Q&A session via Facebook Live, or much larger functions including webinars, panel talks or conferences. Virtual events give companies a chance to connect with a global audience and have become increasingly popular since COVID-19 sent us all into lockdown.
Start by clearly defining your objectives
There's seemingly less to lose with a virtual event. Your company doesn't have to spend time and money searching for the right venue, organising extra aspects like catering, and ensuring that people from around the country – and possibly overseas – can actually make it.
Virtual events, which only need a laptop and a stable internet connection to access, can seem much simpler to put on. But it's important to plan for a virtual event like you would plan for an in-person one.
As with any event, it's essential to figure out what a successful outcome would be. Do you have a survey that you want attendees to fill-out? Are you hoping to encourage people to sign-up to your newsletter? Would you prefer event attendees to start following you on social media? Establishing these goals nice and early will help you to assess what went well – and what needs improving – for any future online events.
Outline your plan
Try not to make the content of your event too broad or vague. If your event is clearly focused on a specific issue facing your industry, it's going to help you convince your target audience that it's worth their time.
Ask yourself what kind of experience you are looking to deliver for the viewer. Who in your team might be best equipped to host it? What time of day would make it most accessible? Will the event be free or will there be a small charge? Could you encourage people to send in their questions, which you will then attempt to answer on the day? There are lots of questions that need posing, but once you've got the answers it should give you some really valuable clarity.
Finally, don't underestimate the value of expert guest speakers. They will be able to bring a fresh insight into the topics that matter to your audience and give your event some extra clout. Guest speakers can also spread the word about your event to their followers on social media.
Decide on your format
Mapping out a plan for how your event will unfold – complete with an itinerary that you could send attendees beforehand – will give both participants and your audience an idea of what to expect.
If you need some virtual event ideas, how about inviting some of the leading lights in your industry together to discuss the post-COVID comeback, or getting your company's CEO to sit down and answer questions from customers?
As with any in-person event, an audience usually reacts best when there's a chance for them to engage with the content you're putting out there. We'd suggest that factoring in small (but fun) tasks, running live polls and leaving time for questions is preferable to a solid hour-block of one or two people talking.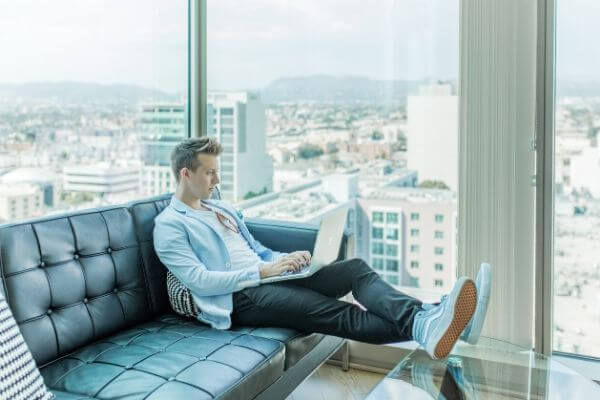 Give it a good push
With millions of people furloughed and spending many hours at home, there's a very reasonable chance that they're on social media much more than usual, so it's a great time to advertise your virtual event across each of your company's accounts.
If your company has some form of graphic design team they could mock up a poster (or anyone can using a platform like Canva) to show exactly how your event will offer solutions to your audience's problems. Things you could try include: making a Facebook event; sending email campaigns; creating a hashtag for the event on Twitter; and regularly updating your Instagram story with the event's details in the lead-up.
Encouraging people to submit questions will 1) give you an insight into the topics that need covering and 2) boost the chances of a potential attendee actually showing up on the day. If they've sent you a question, they are likely to want to hear your answer.
Schedule in a dry-run
If you can, take time to run a dress-rehearsal a couple of days before the event. Doing so will help you overcome any snags and ensure everything flows nicely. There are no guarantees with virtual events and technical difficulties can impact anyone, but trialling out your content could help you manage potential problems should they arise on the big day.
Analyse and assess
After the event itself, be sure to check the statistics against the success metrics you outlined in the planning stages. Combing through that data will give you a good idea of what aspects of the event went well, and where there might be room for improvement.
Finally, if you can find a way of adding the content of your event online – maybe via your company's blog, social media or YouTube channel – this will give those who weren't able to attend a chance to catch up once you've gone home to pour yourself a big glass of wine.
For more event hosting inspiration, check out our blog here.