When VenueScanner CEO Rebecca Kelly left her old job to set-up her own business, it resulted in working from home for an extended period of time. Three months, to be precise.
Given the current climate of self-isolation and office-avoidance, here's Rebecca with five things she learnt from her time away from the workplace, and how she works from home efficiently.
Wake up (and go to sleep) at the same time each day
This is really important for consistency for your body and will make you feel more energised and productive all day. It's harder to do from home because you don't have as tight timelines, but it's still something you should aim for.
Exercise
It's easier not to move as much at home as you're not travelling around, but try to exercise every day. Go for a minimum 30-minute walk outside, head to the gym or run to keep active; it will have a noticeable impact on your sleep quality.
Change up the location
Working in one place can be tough if you like variety and external stimulus. Try working in one place for the morning, then another for the afternoon, or vary by day and perhaps head to the local pub, a coffee shop or just a different room. Some good options to help you avoid 'cabin fever' are Fugitive Motel – with their artisan coffees and sourdough pizzas – as well as Rotate in Shoreditch and Over Under; a specialist coffee shop by day and cocktail bar by night.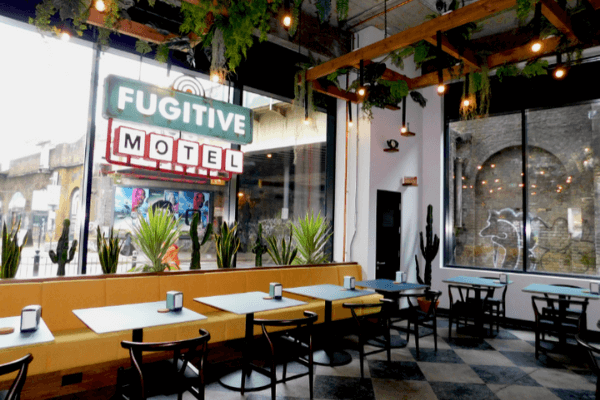 Work in 90-minute chunks
I find that 90 minutes is the maximum concentration time for lots of people, although for some it's shorter – so see what works for you. I find it helps to block out your diary into 90-minute chunks to get different projects or pieces of work done. It's quite tough but easier at home, so a great time to get into the habit. This will transform your ability to get high quality work done if you can stick to it (I promise!)
Take a break every 90 minutes
Go for a walk outside or to the shops. Change your location. Get a coffee. Do some sit-ups. Make a snack. Read the news. Whatever it is that you do to take your mind of work, schedule these breaks and make sure you take them – it helps to keep your mind fresh.