Is it possible to work remotely but stay connected? It's a question lots of us are grappling with as the work-from-home vs. return-to-the-office debate rumbles on.
It's tough to predict the legacy COVID will have on office culture. Will a WFH approach become the norm? Will businesses insist that employees come together each day like they used to? Will this blog post consist entirely of questions? That's five and we've not finished the intro yet…
Anyway, here are a few things that we think could shape the future of work.
The Home Office
It's been standard procedure for millions of us with lockdown in full flow, but working from home is only possible if the conditions are right. It's unreasonable to assume that every worker automatically has the space and facilities they need to crack on with work from their living room.
Companies like Hofy are here to make remote working a sustainable model. These guys provide home-working equipment – like furniture, IT bits and workplace accessories – direct to employees' homes, helping create a professional environment in a lounge or a bedroom. Equipment is rented – so companies aren't stuck with it if an employee should leave – and the service costs a tenth of what you'd pay to hire an office in London.
Team Meet-Ups
How can you maintain a good team atmosphere if your colleagues don't get to meet in person? Well, you can't. Employees should never feel forced into gathering together if they are anxious about COVID. But properly managed, socially distanced team drinks or activities can help build a company culture, even if you've spent 90% of your time communicating with your colleagues on Zoom since March.
Remote Activities
Nobody wants to work at a company where they barely know their colleagues. We've noticed huge growth in virtual team-building activities since the start of lockdown, and it's a trend we expect to grow even further in the post-COVID world. While there could be less impromptu pub trips or five-a-side kickabouts, staff can still bond over cool virtual events like scavenger hunts, album listening parties, one minute marketing tasks and whisky masterclasses.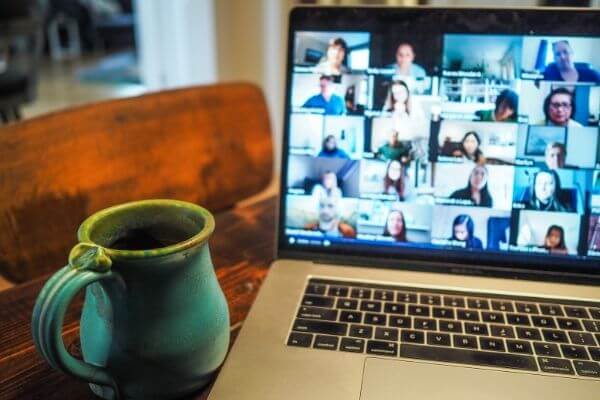 Flexi-Pass
If "unprecedented" and "Barnard Castle" are the top words of 2020, "flexible" must be in the top five. Alright, at least in the top 10. While some companies might pivot away from the traditional approach of having a permanent office location, they're finding it's possible to secure stylish workspaces and save money with flexible, part-time agreements. Some of these spaces even get your employees access to roof gardens and members' bars across London.
Team Offsites
We had one recently and it was a huge success. After months of communicating remotely, we were able to speak about our team culture, discuss our company outlook and put forward our own suggestions for how we could work effectively in the future. We also had lots of pizza, and I figured out that nduja sausage is a really, really spicy topping.
Even if companies move towards a work-from-home approach, we expect team away days to continue playing an important role in building company culture.
We're offering 90 days of free marketing to venues needing a boost in these difficult times. Read more about our Free Trial membership here.