Ahead of International Women's Day 2020, we spoke with five leading figures in our industry about their achievements, inspirations and goals for the future.
Gabriella Daroczi, Sales & Marketing Manager at Searcys St. Pancras
One of your testimonials on LinkedIn is "Gabi would give 200% to any role" – what does it mean to you to have feedback like that?
It makes me very happy that stakeholders I work with can see that when I take on a project, I treat it like it was my very own – not just a task. When I had my marketing agency years ago, I learnt that in order to stand out from the competitive crowd both as a business, and as an individual, 100% is often not enough in hospitality. Every campaign needs a bit of oomph!
You've worked in hospitality for many years – how is the industry different now to it was when you started?
It's coming to 15 years since I've been in the industry in London and the digital world made the space so much more competitive, almost perishable if you think about the number of restaurants opening and closing each year – including high street brands. A clever marketer can turn this to their advantage by being switched on and observant; never coming up with a problem, only creative solutions.
The other area I feel changed a lot is the appetite to know exactly what is on our plate and the curiosity of different flavours. The 'food information for consumer legislation 2014' has encouraged guests to ask more, and this demand has really forced us internally to be more creative with our dishes when it comes to dietary requirements.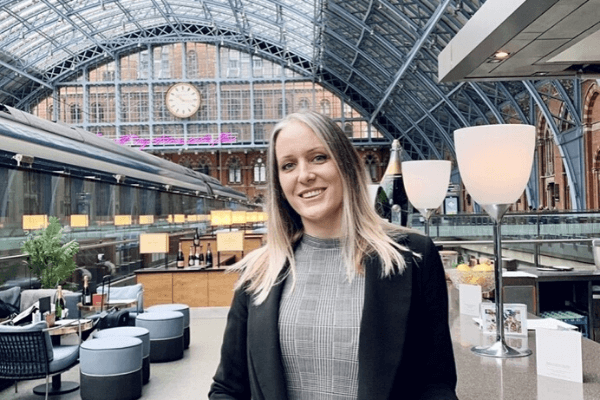 What are the main qualities that you look for in a leader?
Living an inspiring life. Sadly, in the old hospitality days the person who worked the hardest and longest hours was considered a good leader, 'leading by example'. A leader to me means an energetic person who I can respect and aspire to be, because they live a happy and content life that includes family, friends, hobbies, a healthy lifestyle, and a passion to constantly learn and evolve.
What would your message be to anyone struggling to catch their big break in sales / marketing?
I would quote here from my favourite ever movie, please: "Never give up and never stop believing" – Rocky Balboa. If you feel like you are stuck, yet tried everything in your power already, this might mean you have to side-step before you burn out and consider alternatives to be able to pursue your dreams.
This can mean looking for better positions outside your company, specialising in one area instead of trying to do it all or perhaps accept a role that is not your end goal but with the right company – once you're through the door and have proven yourself to your bosses, you can 'create' your role. How? Just present a solution to the business problem that is backed up by research and numbers (sales and marketing are all about numbers, especially in hospitality!) and outline how you would be the absolute perfect person to make lemonade of those lemons!
More details on Searcys at St. Pancras here.
Lisa Boissel, Managing Director of Miss Jones PA
What inspired you to set up Miss Jones PA?
Miss Jones had originally been set up by a PA around 11 years ago who then sold the company. I was fortunate to meet the investors at the right time by fluke who were looking to relaunch the company. My background is in events so I thought let's make this club really about events and networking in really nice venues and people will then want to sign up and join the club! I have been running Miss Jones for six years now and it keeps going from strength to strength.
What do you wish you knew when you were first starting out?
Good things take time! There are no quick fixes. For the industry I am in it's all about keeping relationships with our partners and our members. People invest in people at the end of the day. You also have to take chances and try different things: some things will work, some things won't.
Always ask your audience for feedback! We are constantly with our members at events so we always ask for their opinions on what we should be doing. At the end of the day we have to cater for them, so when we have ideas, we always run it past our members before spending time on it.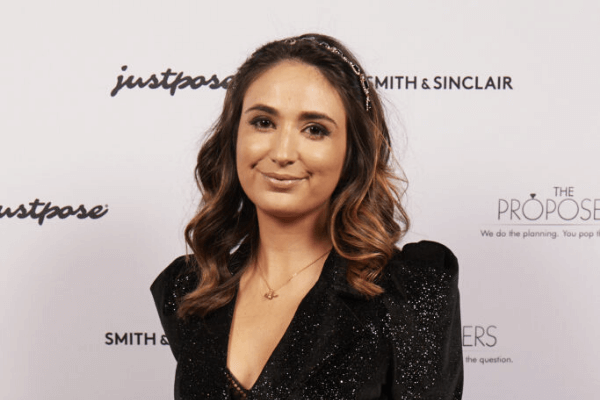 Which part of your job do you enjoy the most?
Meeting new people every day! I love it. Also that we don't have a set routine – every day is different so you don't get bored. We do a lot of flexi-working which I think is important in this day of age. I also, of course, love trying new places out!
What would your message to any aspiring entrepreneur be?
If you believe in something, keep going. I am a firm believer that if you put your mind to something things will happen. You do need to graft though. Good things take time. Rome wasn't built in a day! I am also a firm believer that everything happens for a reason, so if something doesn't go as expected don't worry! Something better will come from it.
More details on Miss Jones PA here.
What are your goals in business?
I started my first business at 15 which was a children's entertainment business (puppet parties). I've always had side projects/businesses as I love coming up with new ideas, and found the best way to learn was by experiencing them myself.
Big Smoke started as one of these side projects and I took a leap to make it full time four years ago, when I didn't feel I was learning any more from my current job in a large FMCG company (essentially was a cog in a big wheel). My main goal is to always be learning as this keeps me motivated.
What challenges have you faced as a CEO, and how have you overcome them?
When setting up the business, you're working predominantly alone. Having always been a 'people person' (as cliche as it sounds) who loved working in a team – suddenly running a business by yourself at times was incredibly difficult. I get my energy from bouncing ideas and problem solving with others, so sometimes it was hard to stay motivated and stay focused on doing more than what was the standard day-to-day job to grow the business to the next level.
The main thing that overcame this difficulty was joining a co-working space, attending networking groups, and making sure I had check ins with friends/people I met who are in a similar position in an early start-up to get advice from.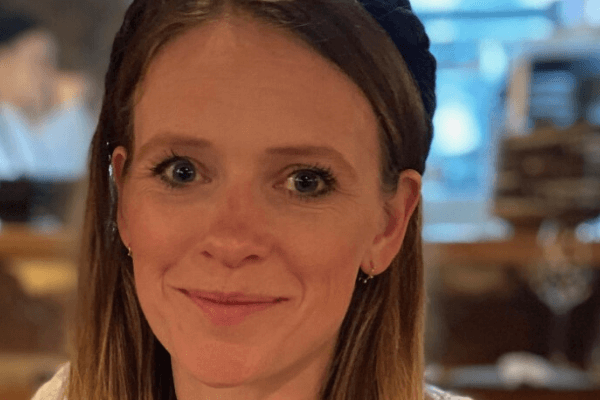 Also, the 'am I doing everything right?' phenomenon. When everything was new it was hard to know what marketing channel was the right one, or what accounting software we should use, or what venue would work best for a client, or who was the right hire. I think this is very normal at the start of any business and even now the same questions come up.
The way I have always dealt with these sort of 'unknowns' is to look at the different options, and to weigh them up (with a bit of trusting your gut). The key thing is to learn from the mistakes and take these forward as the business grows. Over the past four years we have done a lot of testing, be it venues, marketing channels, scavenger hunt clues to make sure we have the best product we can.
What does International Women's Day mean to you?
It is an incredibly empowering day to me. It encourages women to lead by example and celebrate successes, something which I don't think any of us do enough in our day to day lives (male or female). It is about recognising all the amazing things our colleagues and peers are doing in their lives.
My Grandma started her own business which for a woman in that day-and-age was pretty unheard of so it is also quite nostalgic to me, as it makes me proud to also have my own business just like she did.
More details on Big Smoke Events here.
Sarah Groves, Sales and Events Manager at Young's Pubs
There are more than 200 venues in the Young's portfolio. It must be challenging to work in sales and events across such a wide variety of spaces?
Given the diversity of the Young's estate, the variety of our event spaces and the individuality of each of our pubs, it definitely can be challenging working across a range of demographics from corporate events in the City sites to grand weddings and occasion parties in SW London and Surrey. However it is this variety that makes working for Young's so exciting. No two days are the same, every business and team are different and these challenges help keep thinking fresh and allows for creative new ideas and concepts.
What's the proudest achievement in your career so far?
There are a few that spring to mind, however most recently would be the creation and implementation of a brand new Central Reservations team. From this we have seen a direct increase in central bookings, 3rd party conversion and customer satisfaction of venue finding.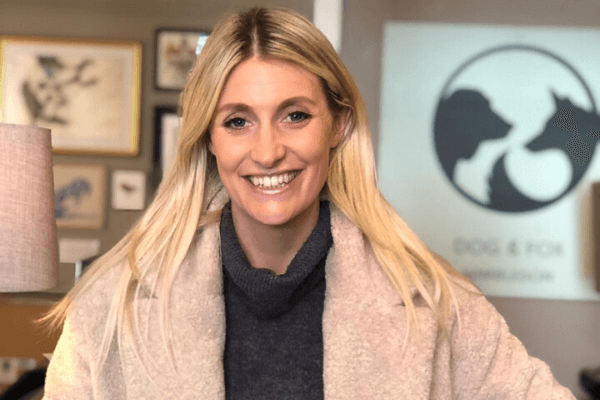 What qualities do you look for in a leader?
A great leader is someone who understands how you work as an individual, is there for support when needed, fosters a creative environment to try new ideas and promotes a growth mindset allowing room for self-development.
What does International Women's Day mean to you?
It's a day to highlight the wonderful women we have in all aspects of our lives: at home, our friends and in the workplace. And to acknowledge and appreciate the shift in culture over the years. Girl power!
If you've got a friend in town and you only have time to take them to one Young's venue in London – where are you going and why?
It has to be my local Young's The Woolpack on Bermondsey Street! A proper pub buzzing with atmosphere, with great beer, awesome food and a garden to die for. Bring on summer!
The Woolpack too far away for you? Check out Smiths of Smithfield or The Narrowboat instead.
Beth Eager, Head of Corporate Sales at Casual Dining Group
What do you most enjoy about working for the Casual Dining Group?
I really enjoy the element of teamwork at Casual Dining Group, we all work together to ensure we are reaching our objectives and everyone feels comfortable to also put forward new ideas which really helps the company to stand out within the restaurant sector with innovative ideas.
What does a typical day at work look like to you?
You will usually find me on some kind of transport! I love going to meet our corporate agencies as I really do value the face to face meetings and building that relationship to ensure we are all getting the best results. I also appreciate that agencies want to get proposals over to clients as soon as possible so I will always have my laptop on hand to reply to the large number of enquiries we receive.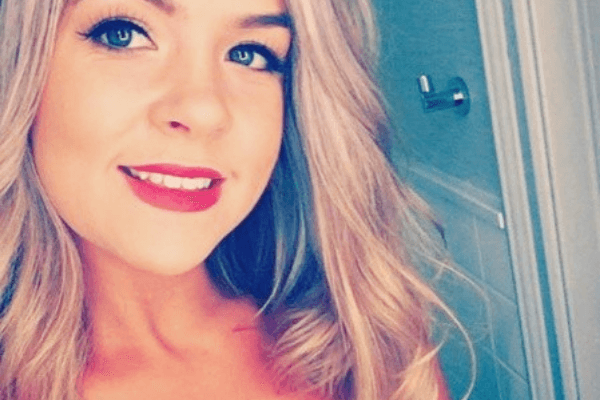 You have a busy and high-pressure job – how do you switch off in your spare time?
I have recently got back into reading so am aiming to read a book per month, I prefer self-development books as I find these very interesting! I try and keep fit by going to the gym but I like to keep some balance and have a pizza and some wine at the weekends!
What skills are important for someone wanting to become a Head of Corporate Sales?
You have to have the drive to always go above and beyond. Although my hours are 9-5 that does not mean I stop at 5, I often will go to networking events in the evening to try and meet new contacts within the industry and also to learn new skills to help me develop within my role.
Why is it so important for us to celebrate International Women's Day?
I feel it's very important as although there have been huge improvements for women, we can also reflect on the work that remains to be done and work towards shaping more tolerant and equitable societies worldwide.
More details on the Casual Dining Group here.
International Women's Day 2020 is this Sunday, March 8. For more details click here or follow #IWD2020