Linnaean is an exciting new concept that aims to nourish the body and mind. Busy urbanites are invited to experience 'Living evolved' in this health, beauty and lifestyle concept store in the heart of Nine Elms.
The concept is inspired by Swedish naturalist, Carl Linnaeus who advanced our understanding of who we are and what we can be. The venue is a celebration of his work and the concept of escaping our busy lives to emerge replenished and energised.
Linnaean venue hire is on a mission to redefine the traditional beauty and well-being space. Alongside a plant-based restaurant, it showcases a treatment area which unveils the latest developments in hair, beauty, relaxation and self-care.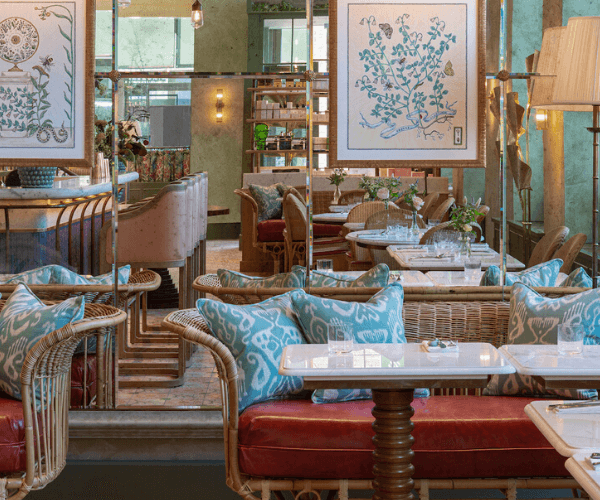 Linnaean venue hire
Linnaean offers a chic yet relaxed space for guests to enjoy a contemporary all-day brunch and lunch offering, that transforms into a sophisticated restaurant ambience in the evening with their elevated à la carte menu.
Prepare to be transported by this space which is designed by world-renowned Martin Brudnizki Design Studio – the visionaries behind Annabel's private member's club, Sexy Fish and Ivy Collection.
There are three spaces available for hire, the spa and hair salon accommodating 12 and the restaurant which can seat up to 32. These spaces promise a truly unique and restorative experience for guests.
Wellness meets style here at Linnaean which reflects the dynamism of its emerging local community. You can find this unique venue in the new development, Embassy Gardens which is nestled on the river overlooking Chelsea in the heart of Nine Elms.
This all-welcoming environment is also dog-friendly so you can bring your furry friend along for the experience.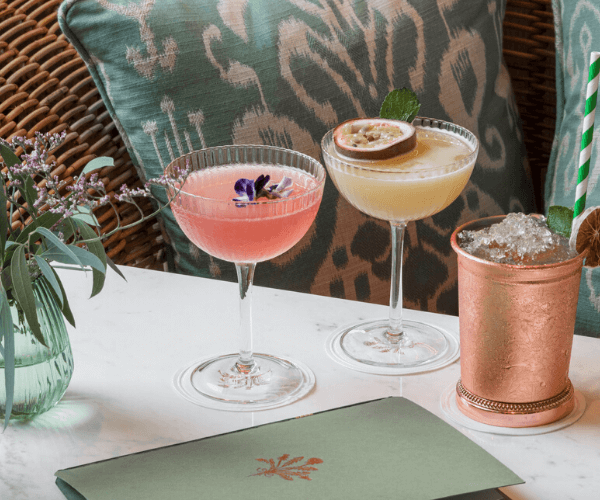 Food for the soul
Linnaean offer a truly inclusive menu, with a focus on health and well-being. They have a passion for incorporating more inclusive, allergen-free and vegan and vegetarian options.
The restaurant seats up to 32 and serves all-day brunch and lunch before transforming into a refined dining experience. Head Chef Fran Winberg comes from the previously of award-winning Stem + Glory and Barrafina Soho. He and his team are dedicated to serving creative and delicious plant-based meals using seasonal and organic ingredients.
But 'flexitarians' should not be put off – as part of the inclusive ethos everyone is catered for with an option to add fish to your main dish.
The menu includes dishes inspired by Spain while also drawing inspiration from international cuisines including Japan, Greece and Italy.
On the drinks side, their well-stocked bar serves gluten-free beers, vegan wines as well as bespoke cocktails and restorative mocktails and juices.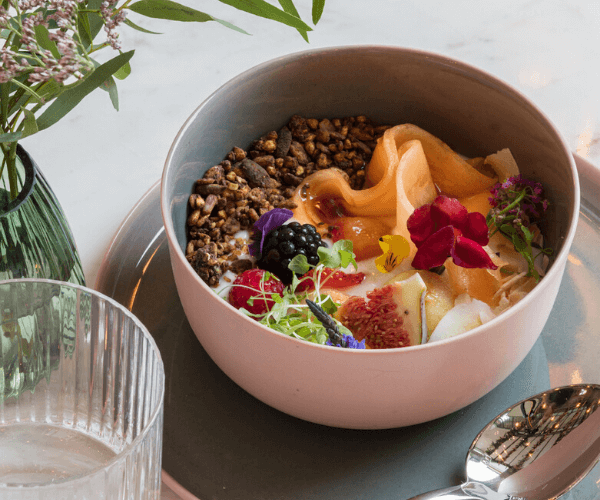 A restorative space
An award-winning team of hairstylists and beauty therapists have been brought together to transform this venue from simply a restaurant to a reviving and transformative environment.
The team provides advanced bio-science and high-spec beauty technology, for skincare and body concerns. This is alongside classic salon treatments such as facials, manicures and massages.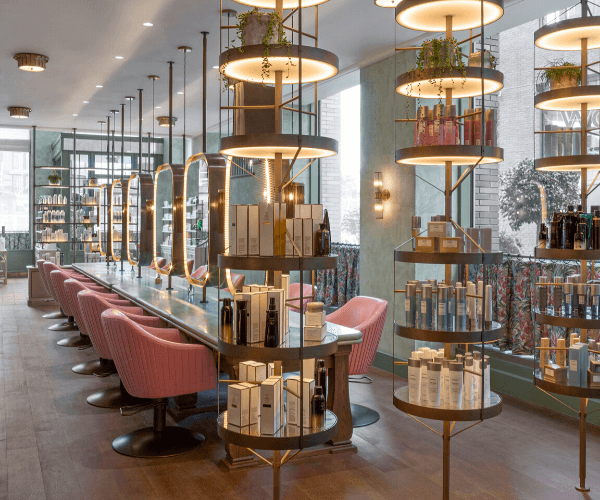 What makes Linnaean so special?
● An inclusive and nourishing retreat
● Wholesome and nutritious plant-based menu with options for flexitarians
● Dog-friendly
● Latest developments in hair, beauty, relaxation and self-care
You'll find Linnaean at 2 New Union Square, London, SW11 7AX. For more information on Linnaean venue hire and each of its unique event spaces, check out our website listing.