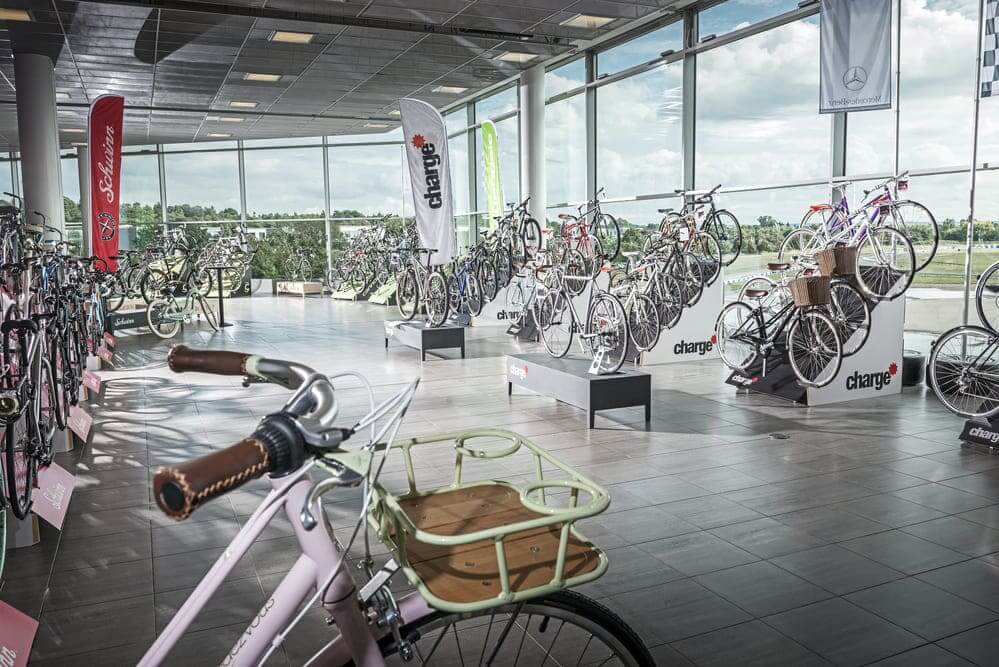 One of the best venues in the UK is host one of the world's best car manufacturers. Mercedes-Benz World venue hire is one of the most exciting private hire prospects we've seen.
Brooklands is one of Britain's most prestigious racing destinations. Built in 1907, it's best known for being the world's first purpose-built motor racing circuit. It's had a fascinating history since then, but Mercedes-Benz World venue hire has rehabilitated the historic track into a stunning conference, exhibition, and meeting centre. And the state of the art race track is pretty handy too…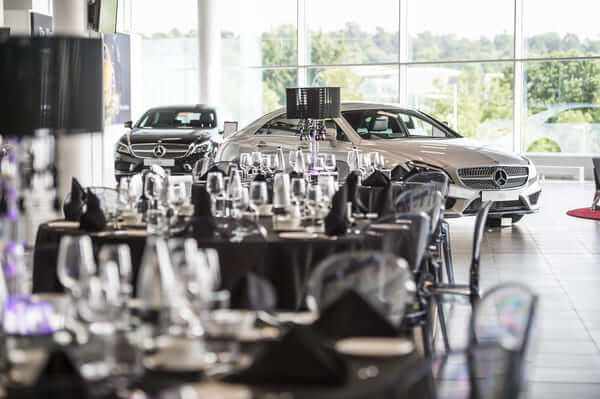 And 'world' really is the right word to describe this epic venue. There's no exaggeration. It's a jaw-dropping glass and steel complex, that simply oozes luxury and refinement and really sets Mercedes-Benz World venue hire apart. Much like the cars that made the Mercedes name, then. We took stock of meeting rooms, sweeping conference spaces, a cinema, luxury lounges, and more. Furthermore, there are various eateries, not least the Gullwing bistro with its cosy interiors and terrace overlooking the track. The food on offer here is second to none, having become a popular restaurant with residents of the local area – this bodes well for their extensive catering options.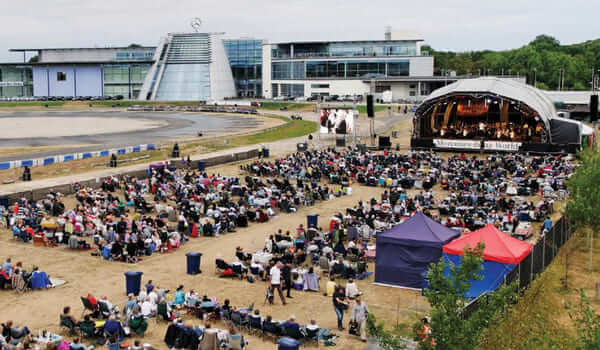 Pedal to the metal
We haven't got enough column inches to cover all the Mercedes-Benz World venue hire options, but we can run through the highlights. Let's get business out of the way first. It's replete with a diverse set of meeting spaces – from intimate interview rooms to executive boardrooms. They're all fitted out in a mature, polished style, with subtle reminders of the prestigious automotive setting. It's hard not to go overboard with car-based metaphors, but there is really no doubt that this would the perfect setting to supercharge, say, an important meeting or deal.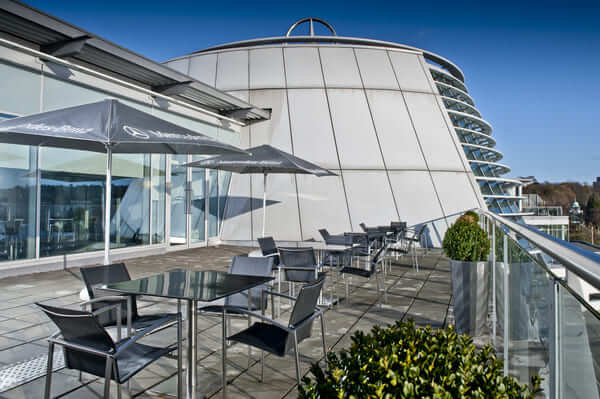 The exhibition area really stood out. Dazzling lights and floor to ceiling windows gave the feel of an exotic film set. We didn't know whether to gawp at the facilities inside or out at the racetrack and forest beyond. It's a pretty flexible space, but we were particularly imagining some kind of conference or expo.
We may have mentioned the race track a few times by now. You get the point. But did you expect to find a virtual F1 experience in sleepy Weybridge?  That's right – real F1 cars connected to state of the art simulation technology. I don't have a drivers license, but I was finally able to settle some disputes with my colleagues. I didn't win the race in all honesty, but the experience was worth it.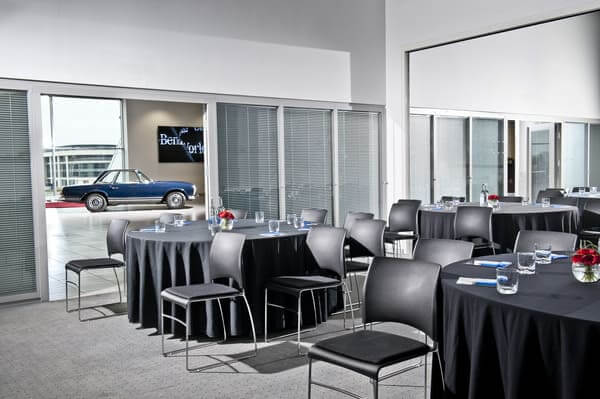 You'll find Mercedes-Benz World at Mercedes-Benz World, Brooklands Drive, Weybridge, KT13 0SL. For more information on Mercedes-Benz World venue hire, check out our website listing.