2019 was a big year with some epic events. But which were the most popular venues? We reveal the most in-demand in 2019. 
2020 has arrived! A shiny new decade with brand new events in the planning.
But before we charge into the new year, now is the perfect opportunity to look back and reflect on the biggest and best venues of 2019. This is the ideal inspiration for the hottest venues to book for your events this year.
So without further ado…
The award for the most popular venue of 2019 goes to…
Drum roll, please… One Park Crescent!
No surprises here that this cracking space has snatched the top spot for the most wanted venue of 2019. With an iconic spot opposite Regent's Park and incredible value for money, this venue should be on every event planners wish list for 2020.
A truly versatile space – this venue has hosted epic events from conferences and product launches to meetings and team away days.
Another reason we love this venue is that 100% of profit made goes to their charity ISH. Together with their university partners and supporters, they provide scholarships opportunities, a home and a social programme to enable students to succeed.
If you have an event in mind in 2020, make sure you snap this one up quickly before it's fully booked!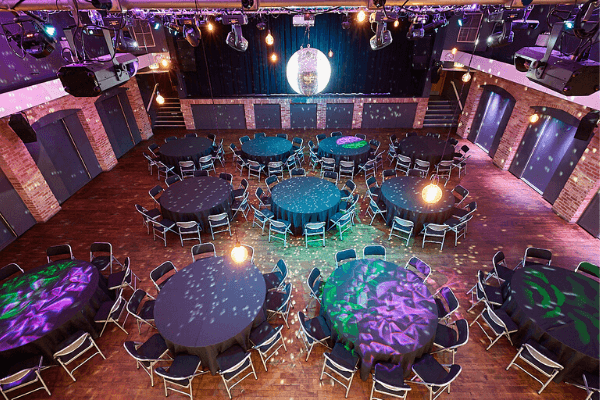 Most popular event of 2019
Ever wondered what the most popular event was? Well it was the noble Christmas party….yep there were more Christmas parties booked in 2019 than any other event. More than conferences, meetings or birthday parties. Clearly the party hard, work hard balance was tipped slightly in one direction last year!
But where did these festivities take place? Well, the most in-demand setting for 2019 Christmas parties was Dinerama in the party hub of Shoreditch.
Once a former bullion truck yard, Dinerama is clearly the ideal amount of edginess to please Shoreditch hipsters looking to let their hair down from their man buns last Christmas.
A unique two-level, all-year-round 1,000 capacity party hot-spot makes it the ideal venue for your Christmas party in 2020. But don't hang about – this one will book up fast. Trust us on this – the bookings for Christmas 2020 are already coming in!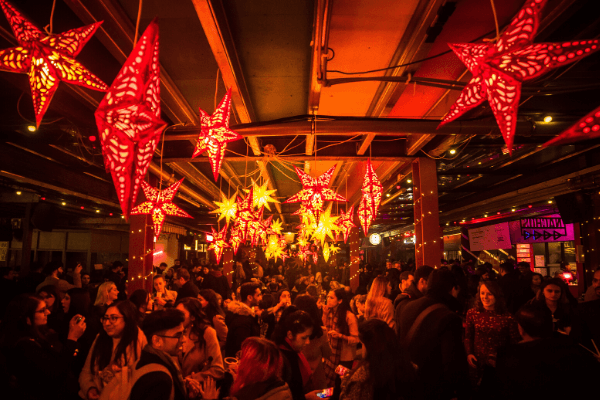 Most wanted for Birthday parties
But Christmas frivolity wasn't the only party to be had in 2019. Nipping at its heels was the birthday party – and for this event you all sought a touch of class. Lost Society, a decadent art deco inspired lounge bar was a clear winner.
Including a private bar available for hire complete with your own personal bartender mixing up bespoke cocktails, it's the perfect spot to celebrate the anniversary of your birth in style.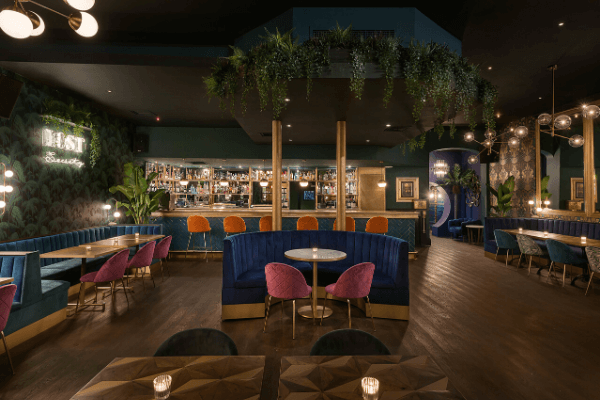 Best Conference venue
But back to business. We've noticed some changes in 2019 away from the standard and traditional Conference venues. There is now a trend towards more unique and quirky venues to inspire delegates and create a memorable and lasting impression.
And the pick of the bunch? Grand Connaught Rooms in the heart of Covent Garden was high in demand last year. Distinctive Georgian architecture and exquisite interiors with state-of-the-art equipment make the Grand Connaught Rooms a perfect choice for your conference this year.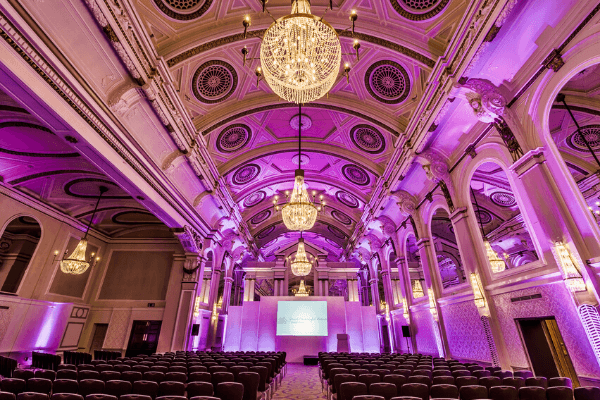 Most wanted meeting venue
With a rise in remote working and a trend towards getting teams out of the office, meeting venues were very popular last year.
A firm favourite was The Office Group. With top-notch facilities and spaces within iconic locations such as The Shard, you're bound to get the inspiration flowing and brainwaves bouncing.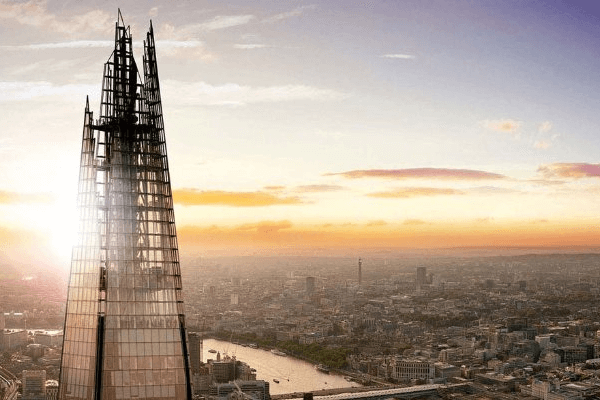 Most wanted for dry hire
The clue is very much in the name. Canvas London lives up to expectations as a perfect blank canvas in which to host your next epic event.
Set in an industrial but polished setting, this venue comprises of 3 unique areas, a sprawling, large main room, a roof terrace with breakout containers, and a brandable cocktail bar event space.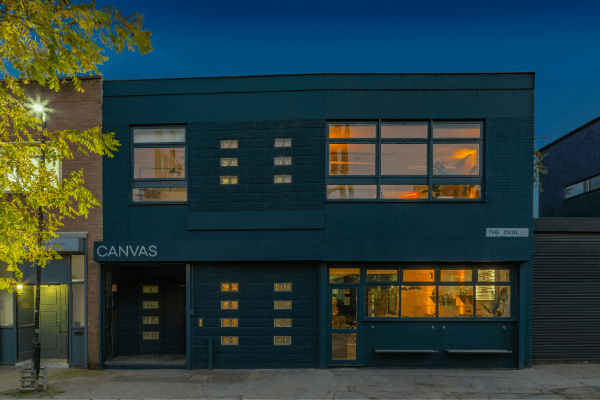 Most wanted for healthy food options
'Tis the season for detoxing and clean living resolutions and so it's only appropriate that we include the most exciting new venue that will leave you feeling cleansed of all December's indulgence – Linnaean.
Head Chef Fran Winberg, previously of award-winning Stem + Glory and Barrafina Soho, has built on the sustainable kitchen food ethos, drawing inspiration from a range of international cuisines.
You can enjoy a range of all-day brunch and lunch offerings in a relaxed setting during the day and a sophisticated restaurant ambience in the evening with their elevated a la carte menu.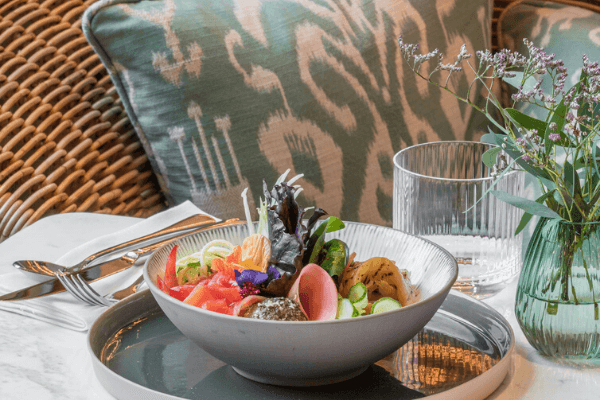 Best rooftop bar
Trying to pick just one picture was almost an impossible task so there's no doubt in our minds why Aviary has won the award for the most wanted rooftop bar.
Located just a short walk from Old Street and Moorgate this is the ideal spot for after-work drinks or client schmoozing.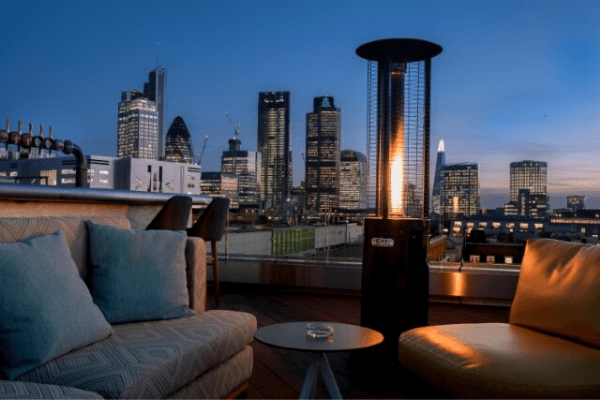 Best venue for value for money
The Leather Bottle in Earlsfield is a firm favourite within the VenueScanner team. With delicious food, welcoming staff and a cracking pub garden you are certainly getting bang for your buck with this space.
The venue even boasts a variety of different sized huts in their pub garden, all of which are kitted out with private TV's, heaters and comfortable bench seating. Not your average beer garden that's for sure!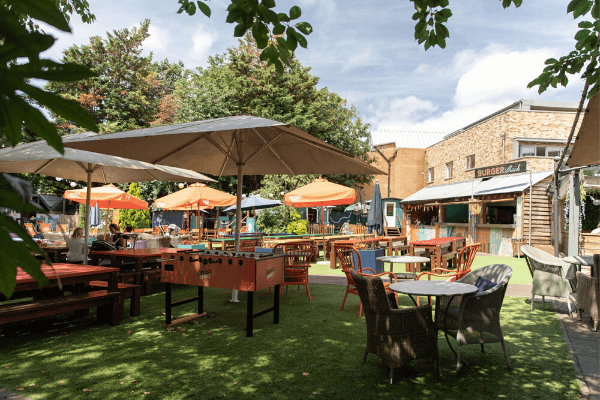 So there you have it, the most popular venues and events in 2019. We hope this has given you some inspiration for your own events this year. If you're looking for something extra special but don't need the hassle then don't hesitate to reach out and one of our experts can find you the perfect space. Just answer a few quick questions here.