The office Christmas party – one of the only events on the corporate social calendar where spirits are high, and I'm not just talking about company ethos, oh no, I'm talking about the type of spirits which lead to you getting to know the less sober and much more relatable equivalent of your boss. Christmas is a truly magical time of year and a party is always the best way to round off all of the hard work and show appreciation. However, when you're part of a small team, start up or just don't have much budget set aside, the idea of throwing a grandeur Xmas Party in an iconic setting may seem pretty unrealistic. But, why can't a small team have a big bash, full of festivity and fun? Well, now you can! Shared Christmas parties are the new in thing especially for SMEs and they're super affordable.
Shared Christmas parties allow you to enjoy the atmosphere of a larger party in some of the most exclusive venues around without having to spend heaps amount of money on the venue, catering or entertainment. All you have to do is book a table for you and your team, and you'll be sharing a truly amazing xmas party experience amongst other small teams. Not only will you be saving having to fork out a fortune, but it'll be a great opportunity for you to network. So, now all you have to worry about is finding somewhere which hosts shared Christmas parties, right? Wrong! Helping you to save even more time I'm revealing the top London hotspots which are currently hosting some of the most spectacular shared Xmas party bashes….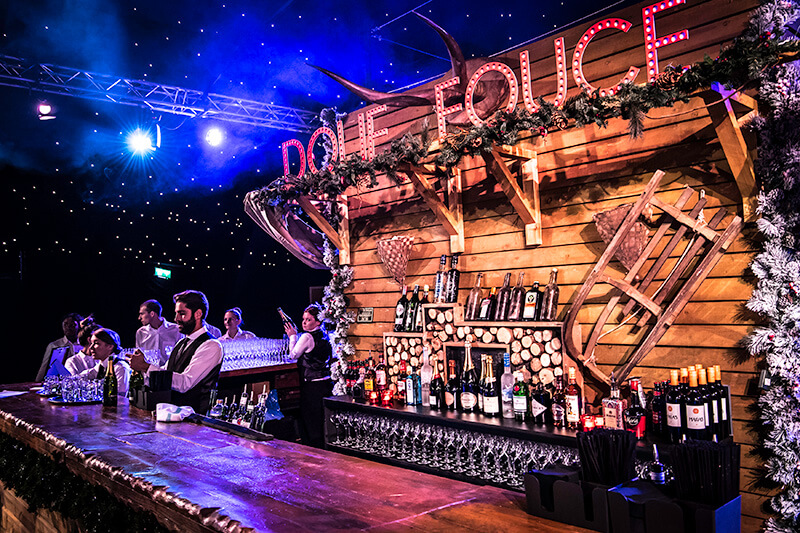 Looking for somewhere cool this Christmas? You definitely won't get any cooler than an après-ski party nestled in an icy Battersea Park. Frosted fizz, lodge fires of fur lined seats and delicious food will ensure you're at the ultimate shared Christmas party of the year.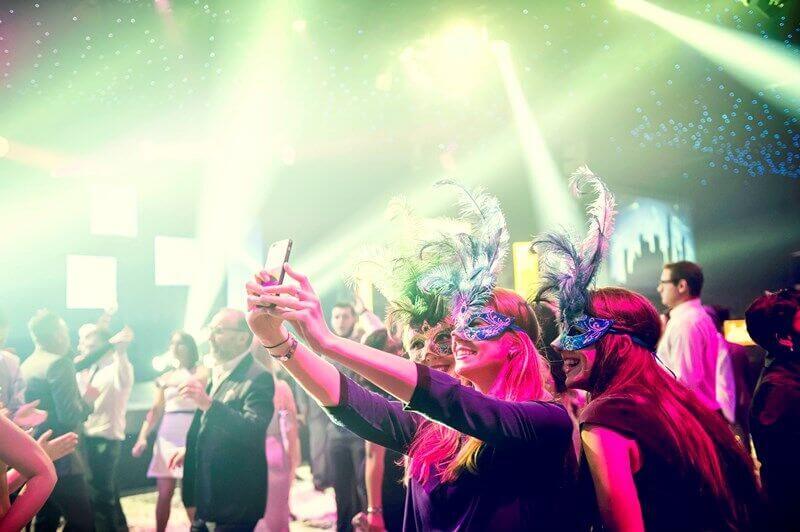 Get your masks, suits and ballgowns at the ready and enter an extravagant venetian mask ball in the heart of London city. For a night full of decadence, danger and delight, Finsbury Square is exactly where you'll want to bring your team. With performing acrobats and mask sellers parading through the crowds, you'll certainly have a glamorous evening like no other.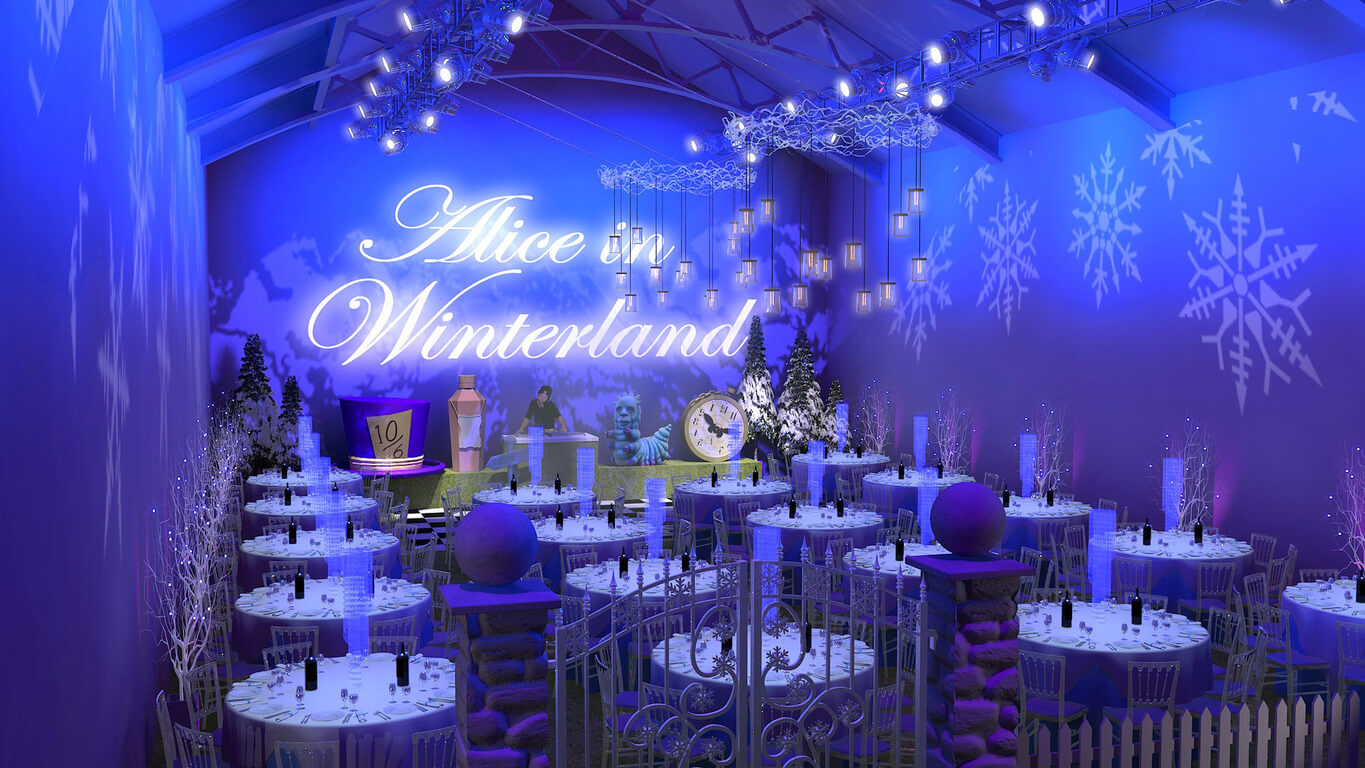 Get lost in adventure like Alice once did and enter a Winterland this Christmas. With fairy lights, drinking flutes, and large props you'll be immersed in the true magic of Christmas at this wonderful Xmas venue.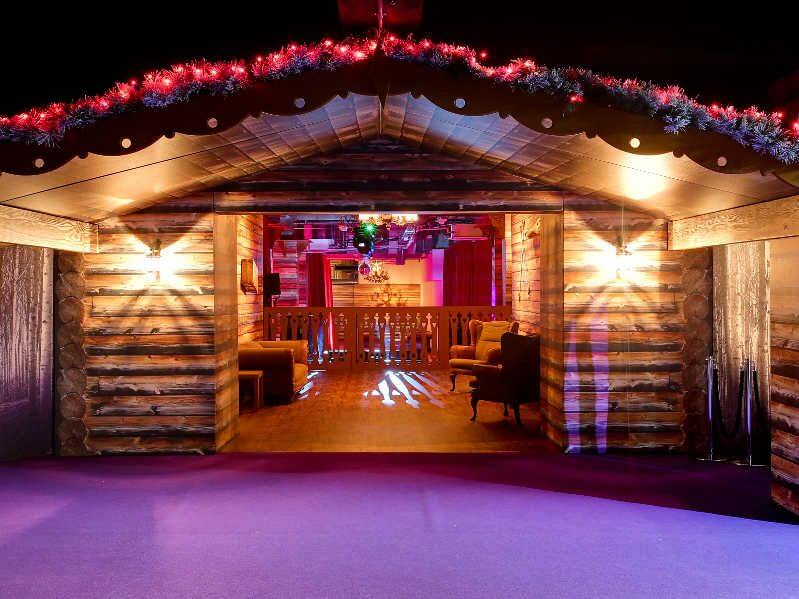 Engulf yourself in the sounds and scents of the forest whilst you descend into your own alpine hunting lodge. Not only does Christmas At The Lodge offer a fantastic festive atmosphere for you and your team, but you'll also feel a sense of nostalgia with arcades, rides and chocolate fountains. It's time to relive that oh so missed childhood excitement for Christmas time.