Discover our favourite shared Christmas parties in London for an altogether more affordable Christmas party option.
The office Christmas party is one of the only events on the corporate social calendar where spirits are high, and we're not just talking about company ethos. Christmas is a truly magical time of year and a party is always the best way to round off all of the hard work and show appreciation. These venues make Christmas party planning easy with all-in-one packages designed to sort food, drink, and entertainment for the whole team. These shared Christmas party options in London are perfect for startups and SMEs.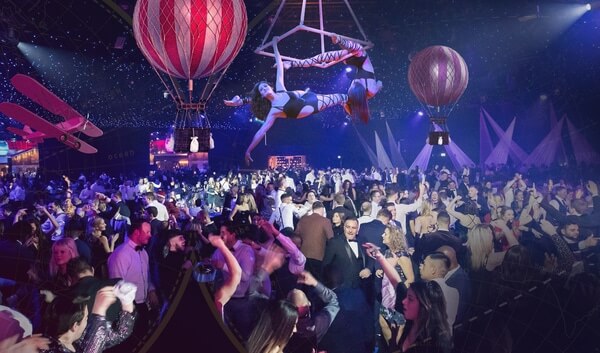 Looking for something a bit different this Christmas? Travel around the world in 80 days at this extravagantly themed shared Xmas event. This worldwide extravaganza takes place in a custom built event space nestled in icy Battersea Park. Expect high-flying acrobatics, a delicious three-course meal and plenty of all-inclusive alcohol. Book this venue here.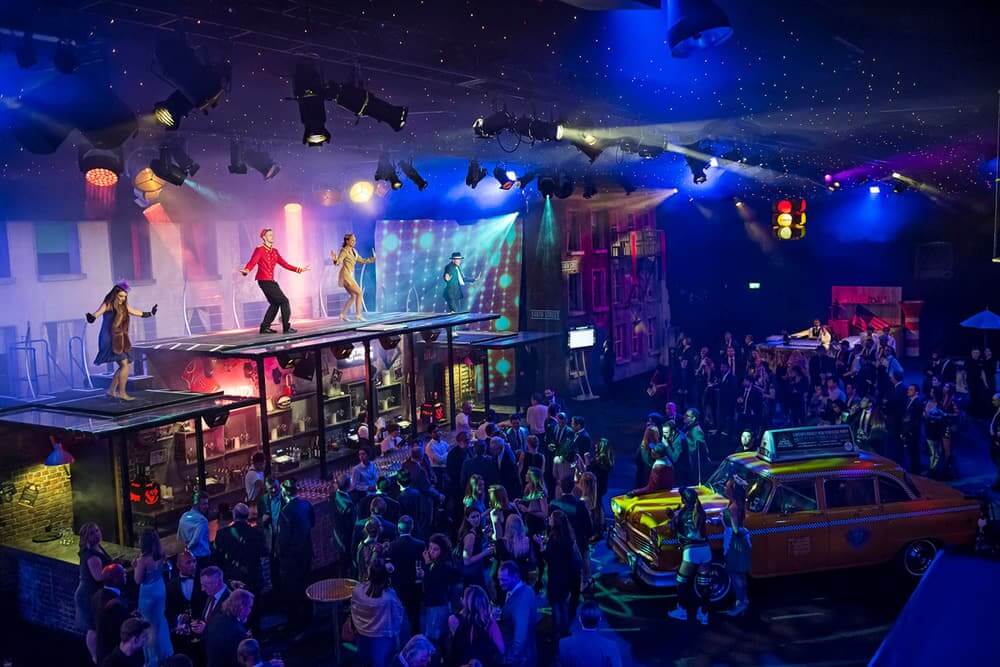 Get your glad rags on and get ready to enter an extravagant Christmas in New York in the heart of London. For a night full of decadence and delight, Finsbury Square is exactly where you'll want to bring your team. With performances set in front of the New York skyline, expect an evening of entertainment unlike any other. Book this venue here.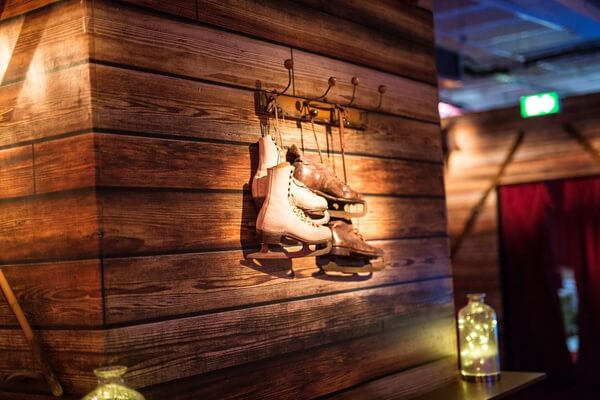 Engulf yourself in the sounds and scents of the forest whilst you descend into your very own alpine hunting lodge. Not only does Christmas at the Lodge offer a fantastic festive atmosphere for you and your team, but you'll also feel a sense of nostalgia with arcades, rides, and chocolate fountains. It's time to relive that childhood excitement for Christmas time. Book this venue here.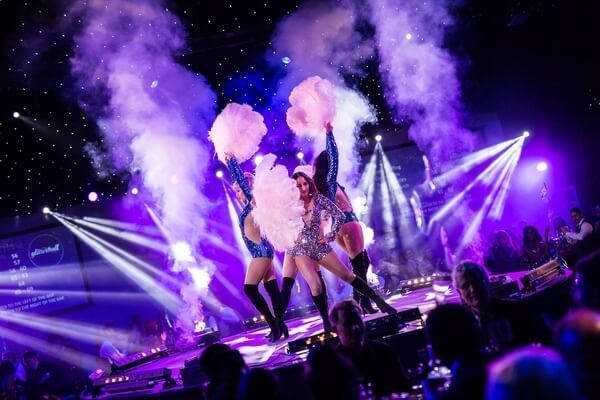 What happens in Vegas stays in Vegas at this elaborate showgirl-filled Christmas party. There's no place like Vegas when it comes to nightlife, so this year The Ballroom South Bank are bringing that all-American extravagance to London.  Book this venue here.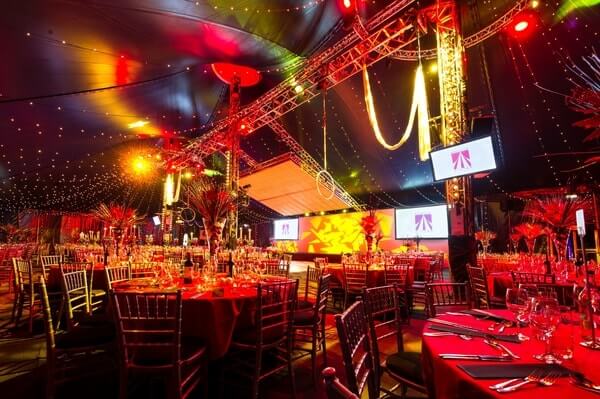 You're in for a festive feast for the eyes with Cirque Lumiere at The Bloomsbury Big Top. Dine under trapeze artists and high-wire acts at this sensory spectacle of an event. Oh, and don't worry about this place technically being a marquee. Yes, we know it's winter, but we promise they'll keep you toasty warm. Find out more here.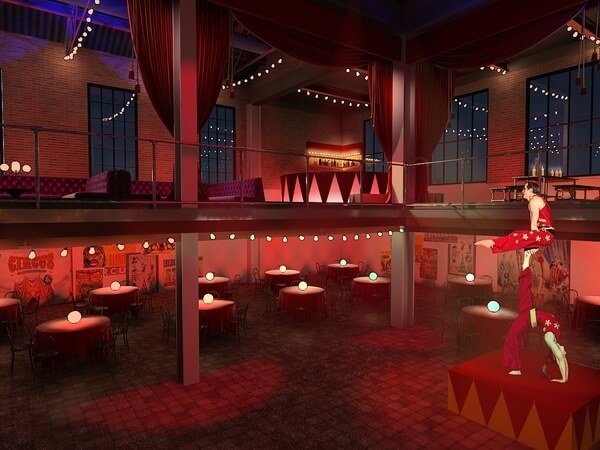 Step right up, step right up! Get ready to celebrate with a circus cabaret theme unlike any other. Gawp at incredible, vintage-style circus acts as you feast on street food and cocktails. Step through their secret doorway in Shoreditch and get ready for an evening you'll never forget. Find out more about booking your Christmas party at Brickhouse, here.
Enjoyed our roundup of shared Christmas parties in London but still looking for more Xmas inspiration? Check out our dedicated Christmas section on our blog for more tips and tricks when it comes to planning. Alternatively, visit our main website for loads more inspiring venue hire options.