Always on the lookout for the best choice for food, drinks, and venue hire in Central London we had to see if St Bart's Brewery venue hire lived up to the hype.
Not to brag, but we like to keep our ears to the grounds. If there's something shaking in the world of events, we're going to know about it sooner or later. And there's been a great deal of chat lately about St Bart's Brewery venue hire, all of it good. We decided to pay them a visit ourselves to put them to the test. It's a central London pub, in the bustling Farringdon district. St Barts Brewery is a popular casual drinks destination but is also noted for hosting knockout events, from work parties to weddings.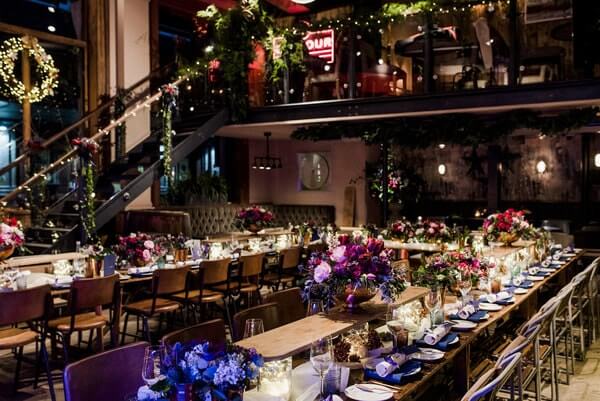 No compromise on quality
Immediately, there are two very promising signs when it comes to food and drink. First off, it's run by Hush Heath Estate, one of Kent's finest wineries. This means there's no lack of gorgeous, locally sourced vino to go around. Moreover, there's a strong focus on craft beers, with over 17 independent brews available. And for the more cocktail-inclined among us, there's a purpose-built space upstairs – the Balfour Bar. Here you'll find a great number of top quality English spirits and mixer. St Bart's Brewery truly does live up to its name – they've admirably covered all bases for drinks.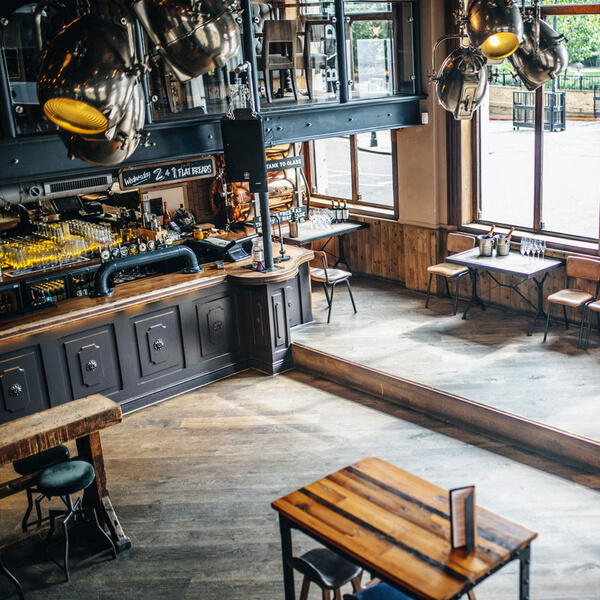 The second exciting consideration is related to their precise location. It's on West Smithfield, slap bang between Farringdon and Barbican stations. Locals will know just what this means – it's just opposite Smithfield Meat Market, one of the finest and oldest meat markets in Europe. The accomplished kitchen team has not hesitated to take advantage of this bounty. The menu is crafted using the best of British produce, with a sparkling modern twist on pub fare. Rooted in classics done right with a few welcome detours to spice things up, there really is something for everyone. We loved the events menu, with an array of tempting canapes, and options for small-plate style 'standing' dishes or traditional seated dining. There's a cracking vegan selection, sweet treats aplenty and even late-night snacks for any top-ups you might require as the night goes on.
Place to party
The interiors of St. Barts Brewery venue hire are a real treat. They've kept a delightful touch of 'Olde London' with dark woods and patinated leathers, yet the design stance is elegant and modern. Generous and comfortable furniture is hewn from thick wood and pillowy fabrics, semi-industrial light fittings reflecting off stylish metro tiles. We instantly felt at home, relaxed yet still buoyed from the buzzing, metropolitan atmosphere.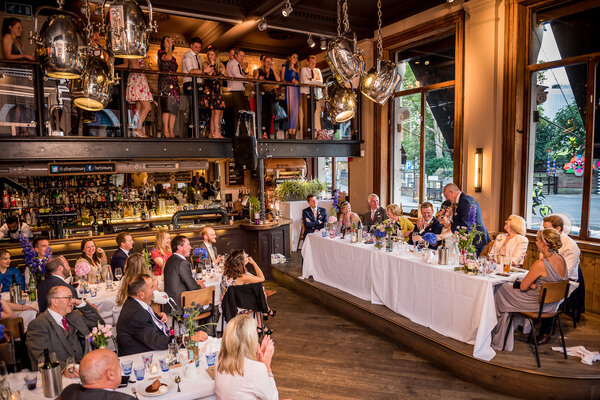 They specialise in producing highly memorable weddings that leave guests and hosts alike happy. The ground floor can be filled with long tables, the bride and groom sat resplendent at the head of the room. The stylish cocktail bar upstairs, with its mezzanine and cosy private room complements this wonderfully. The team are able to create a truly flexible experience for the important day. And located amongst London's iconic and historical landmarks, there's a truly magical feel.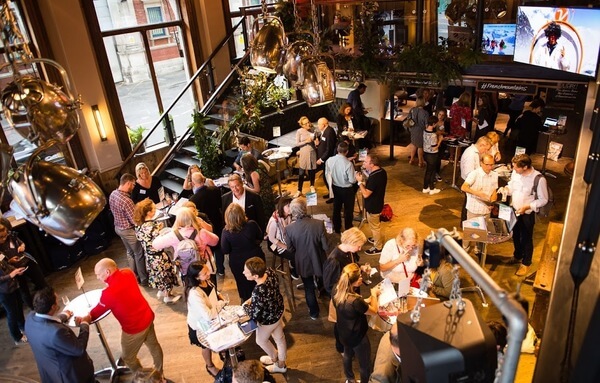 But it's not just weddings we could see going down a storm with St. Bart's Brewery venue hire. With a DJ booth, state of the art soundsystem, outdoor space and a variety of areas in the venue, not to mention the incredible food and drink choices, it truly has potential to host any corporate or private gathering of up to 200 people. Or if it's something a touch smaller you have in mind, the different areas of the venue mean that it's possible to create a more intimate hire scenario to suit your needs.
Convenient and inspiring Central London location.
Stylish interiors.
Top-quality drinks to suit all needs.
Experienced in hosting important events.
Generous and delectable food menu.
You'll find St. Bart's Brewery at 66 West Smithfield, London, EC1A. For more information on St. Bart's Brewery venue hire, check out our website listing.