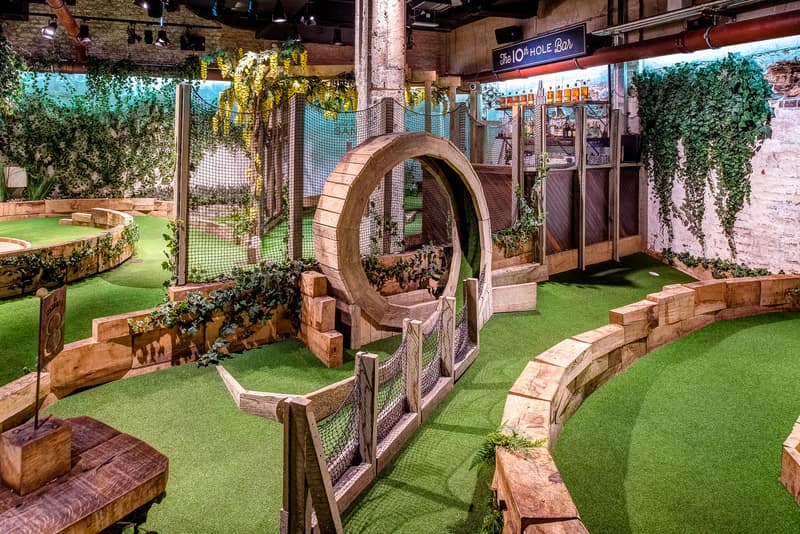 Swingers City venue hire provides the perfect setting for your next corporate event. Read on to find out why… 
Mini-golf is making a serious comeback, thanks largely to the advent of Swingers in the City of London. Think upmarket mini-golf with table service cocktails and London's best street food and you've pretty much got it. By reinventing this cheesy holiday pastime as a stylish experience, Swingers has seriously upgraded the event economy. Swingers City venue hire provides a fun and unusual space for team away days, client entertaining, summer parties, and Christmas parties and we're here to tell you why.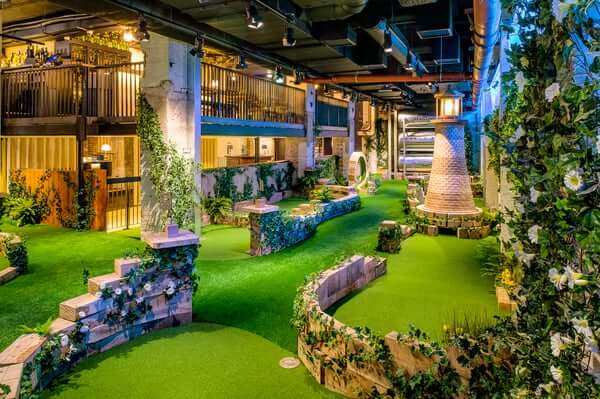 VIP spaces
Swingers City is based on a 1920's golf club set in the rolling English countryside. Step inside their classic clubhouse and discover the wide open spaces and friendly service of this hedonistic haven. Created by the Institute of Competitive Socialising, the brains behind Swingers reckon a venue featuring a bit of friendly competition creates an excellent setting to socialise. And we'll gladly tell you that the VenueScanner team wholeheartedly agrees.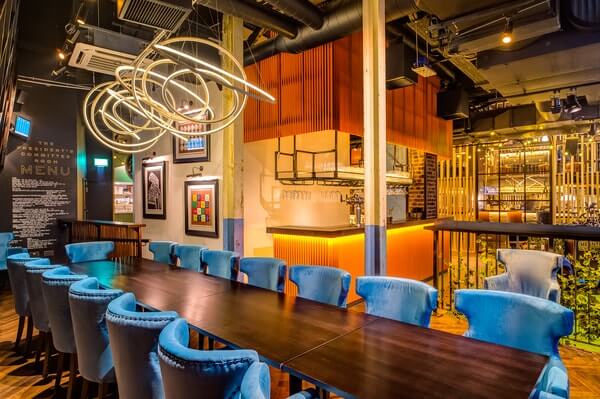 Located just a stone's throw from the Gherkin, this epic venue boasts 16,000 square feet of exciting event space. And Swingers City venue hire isn't just about the mini-golf because, alongside the two nine-hole crazy golf courses,  this venue offers five cocktail bars, a two-storey clubhouse with gin terrace, and plays host to three of London's best street-food vendors.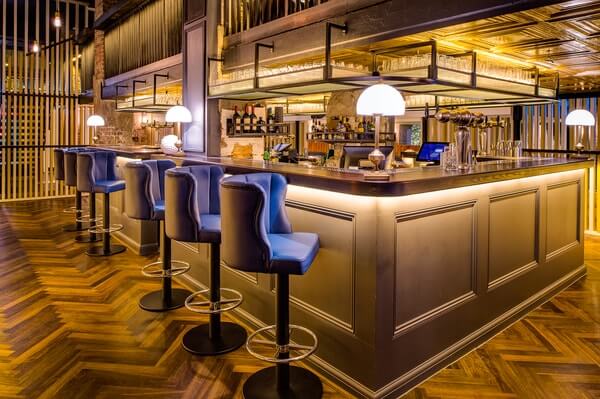 Fun for everyone
When it comes to mini-golf it's hard to find anyone who doesn't enjoy the occasional round. Mini-golf is an almost universally loved activity, making it an excellent choice for client entertaining events. While it might seem unusual to opt for a meeting in a mini-golf place, Swingers City venue hire makes it an obvious choice. They really do offer space to suit every event type, so whether you're hoping to host a boardroom meeting with a difference or a whacky, mini-golf themed wedding reception Swingers City will happily help you out.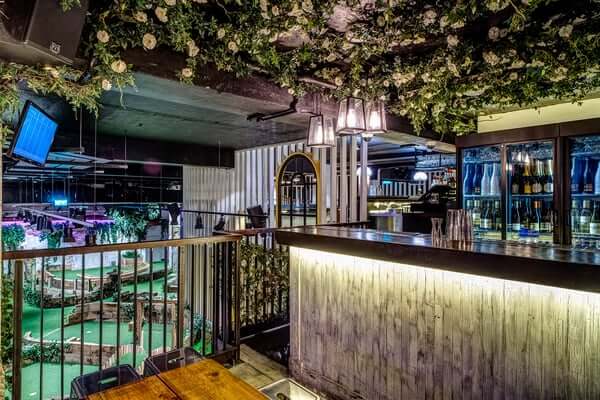 Unusual team activity in the heart of the city.
Delicious street food and perfectly made cocktails.
Numerous spaces available to suit every event type.
Bespoke mini-golf packages available for corporate and private events.
Quirky and stylish event space.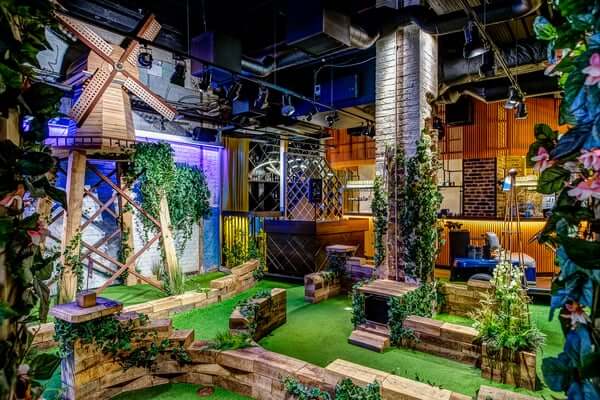 You'll find Swingers City at 8 Brown's Buildings, London, EC3A 8AL. For more information on Swingers City venue hire, check out our website listing.