Team building and team away days might not solve all of your business's problems but we think it's a given for any successful company to get together regularly. Especially in the age of working from home and hybrid solutions where we crave meeting up and connecting it's crucial to remember the power of actually meeting in person. Team bonding and company retreats are super important for general well-being and for getting creative. But we're getting ahead of ourselves.
This list will walk you through the most significant benefits team-building activities and hosting them regularly. We'll speak based on what experts say but also our own experience of hosting many successful team activities. If you're not convinced at the end of it you're clearly doing something wrong!
1. Team Building Motivates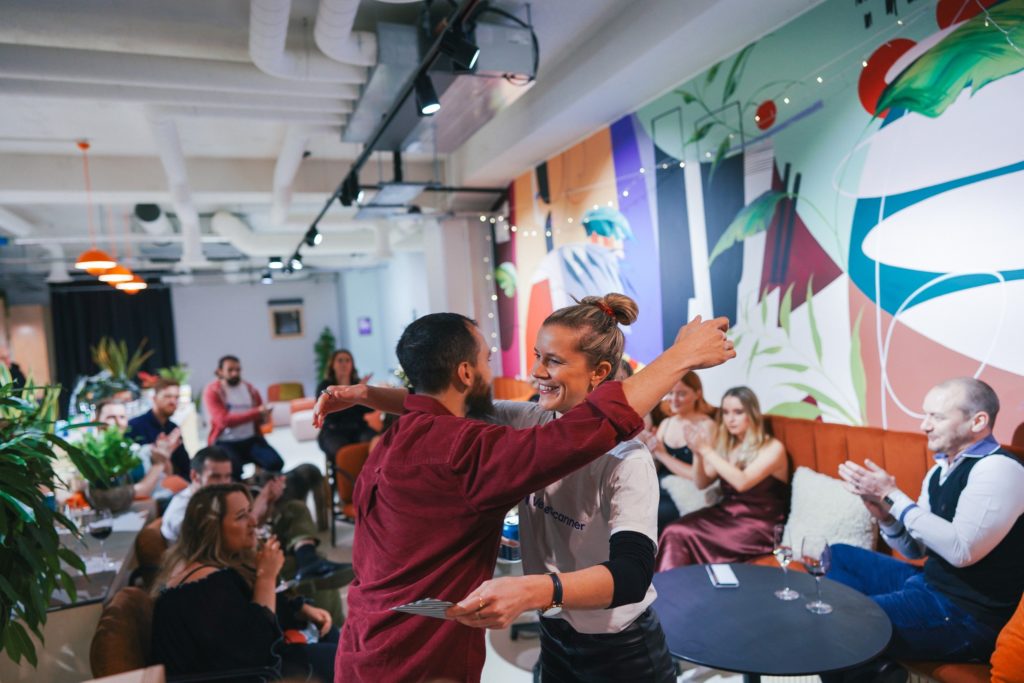 Taking your company out of the office for a day is, first and foremost, a bold move. By investing the money in making this away day a success, you're telling your employees not only that you care about the company, but that you also care about their role within the team.
A team building retreat is a very tangible investment in the future of your company and as such, should end up being a great motivator. If nothing else – and don't worry, there definitely will be other positives – employees will leave feeling motivated to work harder in order to maintain and solidify their position within the company. What goes around comes around, so if you show that you care about your employees, they'll care about your company in return.
Strengthening interpersonal relationships is in our experience one of the most motivating things you can do. When people see that they're a part of a team that they like, they don't want to let them down. Investing in team activities is investing in a team that cares more.
2. It's a Chance to Inform in a Fun Way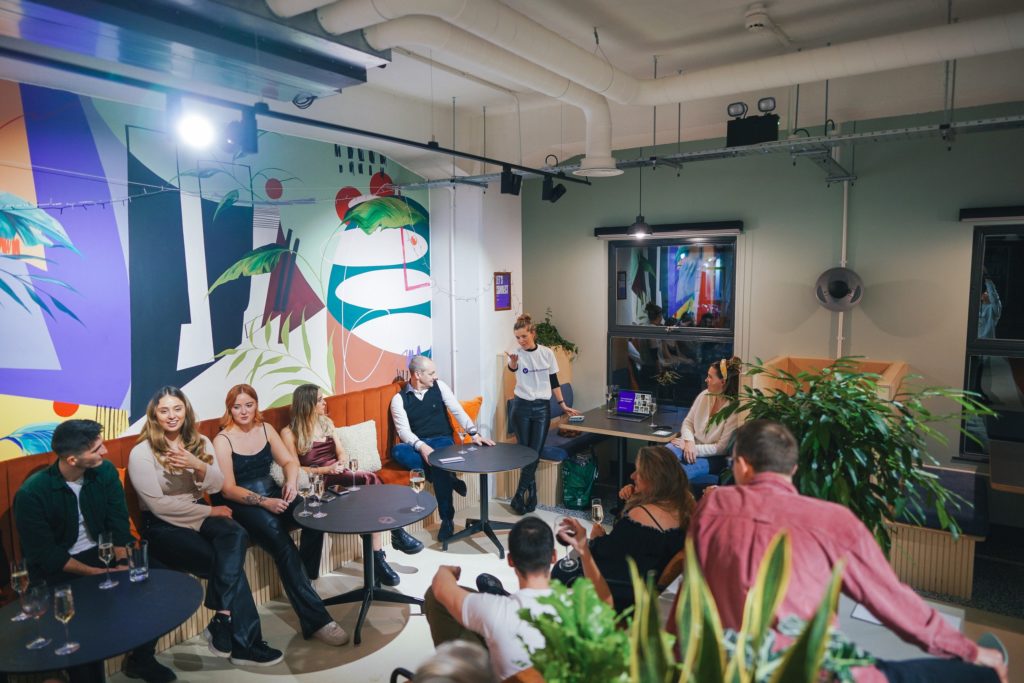 It's not often these days that everyone in a company has the opportunity to all get together. A team building day is a perfect way to get everyone up to speed on the goings-on of the company. This way, those who might ordinarily feel left out when it comes to "big picture" decisions can truly be in the know. This is the perfect time to inform your employees about the company roadmap and get everyone up to speed on your plans and hopes for the business.
Team days aren't just a good time for information. It's also a more fun and interactive way to inform. Take the time to make an engaging presentation and bring out those positive numbers. Think down the lines of motivating and not too serious. Don't let the energy levels drop and information will seamlessly blend into fun.
3. You'll Develop and Improve the Company Culture
Not only will team building help solidify your employees' understanding of the company, but it will also provide the perfect setting for socialising. The development of interpersonal relationships is a key goal for this type of event. Improving the company culture by letting your team develop their understanding, both of the company and of each other is a valuable takeaway here.
We find that during days and evenings out we solidify our company culture. This is when it has time to organically grow and not just feel like something that's been constructed. Use your company values as inspiration if you don't know what to do.
4. Team Building Will Help Innovate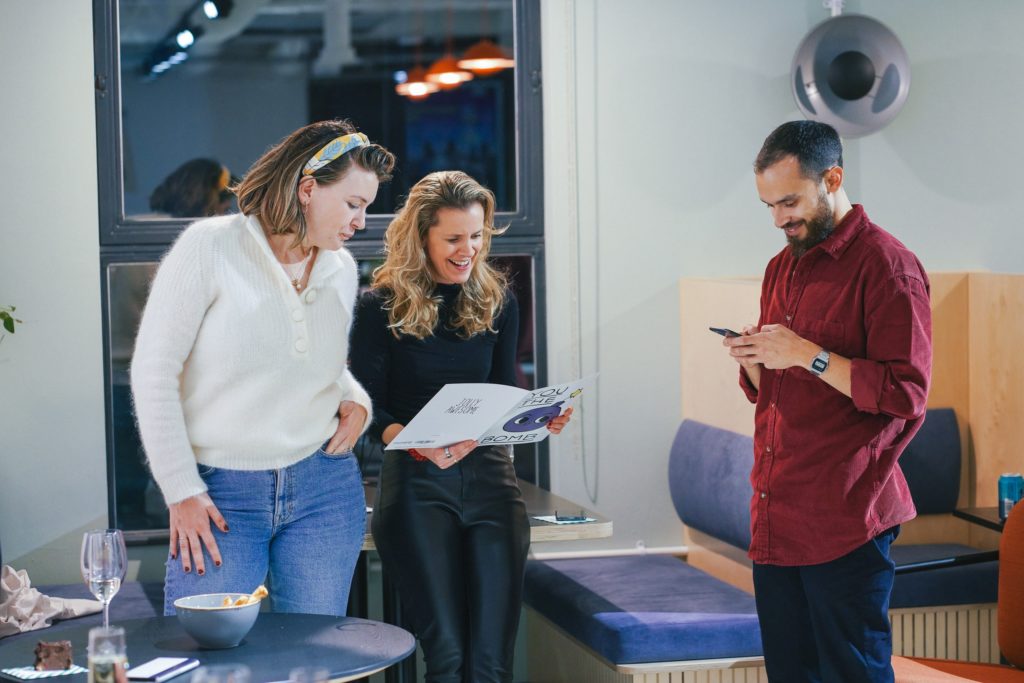 By incorporating team building activities that encourage your employees to use their skills and work together, you'll actually be providing innovative solutions to day-to-day blockers. Hackathons and workshops allow every member of your team to make their voice heard and might provide you with innovative solutions. It's certainly worthwhile for management to listen to their employees.
A change of scenery also tends to lead to more creativity and new interesting ideas popping up. It's as if leaving the four walls of your normal office also helps you think outside the box.
5. You Will Understand Your Employees Better
When meeting outside of the office you'll find that you see new and interesting sides of people. This can help you get to know your employees' weaknesses and strengths better. You might even be able to identify some with great leadership qualities. Someone else might come out of their shell and turn out to be a real problem solver.
By knowing everyone in the team better you'll be able to form a better idea of their potential. If you really try to observe you'll find that people aren't always what you think they are. The change of scenery also makes it easier for you to see people in a new light and discover some new sides.
Knowing what the individuals in your team go for is key to understanding your business and what the next steps should be. It's all thinking creatively about what people are capable of. Team building can be a great tool to get there.
Now all that's left for you to do is plan a company retreat or a team building day for you and the team! Good luck!