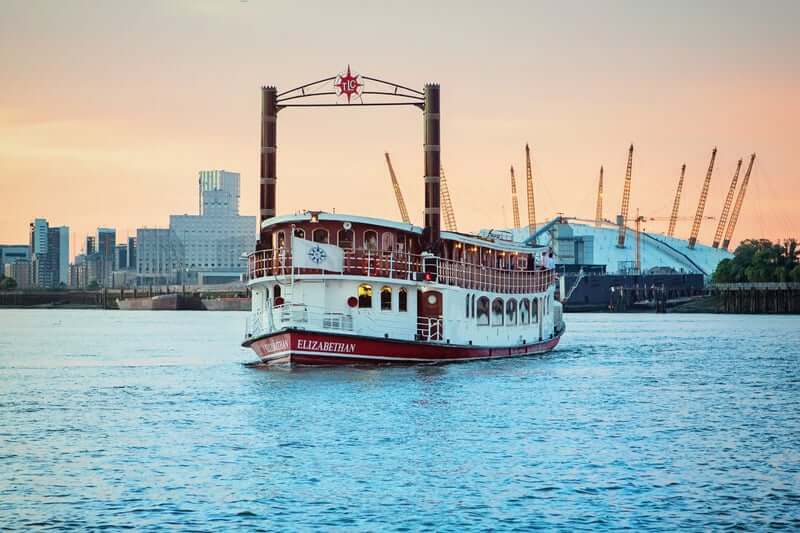 Host your next event on one of the most impressive boats on the river with Thames Luxury Charters venue hire.
Tired of the same, bland hotel function rooms? Looking for a venue with a difference? We've found the perfect solution to your venue hire blues with Thames Luxury Charters venue hire. Their selection of high-class charters is sure to tick all your corporate venue hire boxes.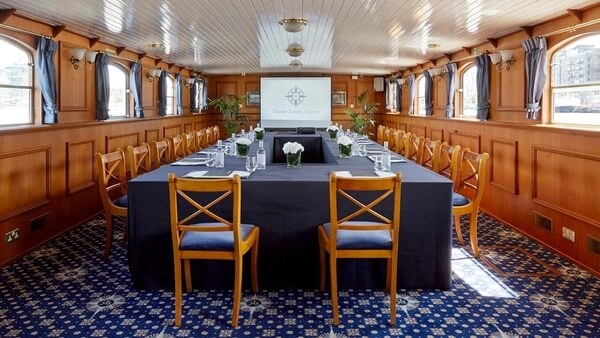 Special occasions warrant a special setting, and you don't get more memorable than a jaunt on one of Thames Luxury Charters' impressive vessels. Make the most of the space both above and below deck, with the opportunity to enjoy drinks in the open air. Sip champagne as you take in the iconic landmarks along the River Thames on one of their three available boats, Dixie Queen, Elizabethan and Edwardian. This family business has been creating unique, luxury experiences for over 25 years, so you're in the best of hands.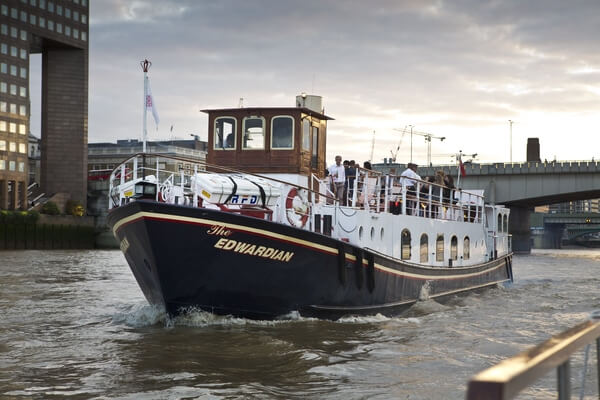 Above, The Edwardian boat, offering open space for up to 90 people and seating for up to 60. Below you'll see The Dixie Queen passing through the iconic Tower Bridge gates. Guests will certainly be impressed aboard this 1890s stern-wheeled Mississippi paddle steamer replica. The moment on each journey where Tower Bridge itself opens to let it through is unforgettable. The Dixie Queen provides open space for a whopping 620 people and seating for up to 432 people. Finally, you'll see the majestic Elizabethan boat in our featured image, providing open space for up to 235 people and cabaret-style seating for up to 140.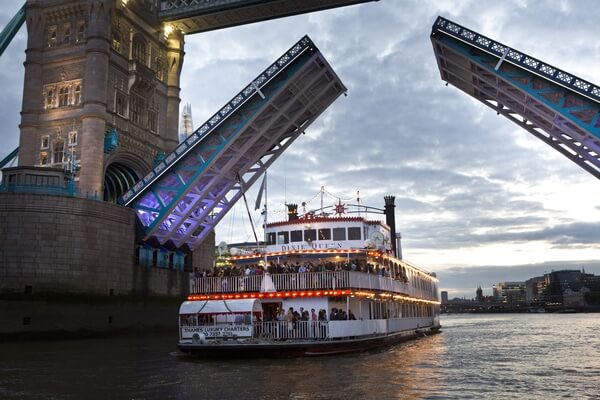 Venue hire for every occasion
While most people regard boats as spaces for dinner and drinks receptions, Thames Luxury Charters provide truly flexible corporate hire options. With Thames Luxury Charters, you'll find the right space to suit your needs whatever your event type. Their fleet provides space for meetings, workshops, presentations, seminars, training days, product launches and, of course, evening receptions. Their attentive staff members will be more than happy to help with anything you need to make your private hire experience even more memorable. Every event booking includes a dedicated coordinator who will take all the stress away from arranging your cruise, while on the day a function manager will be on board to ensure flawless delivery of your event.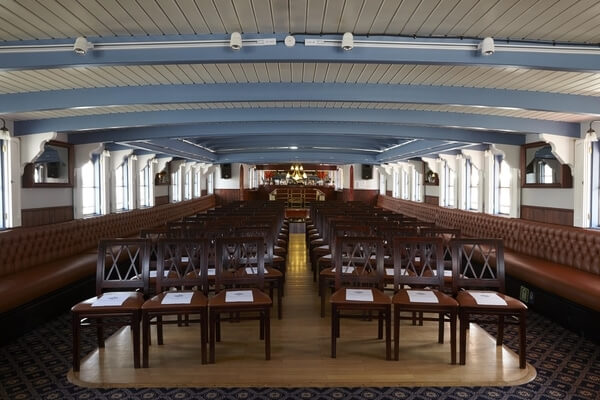 And it's not just their facilities and service that's top-drawer. With Thames Luxury Charters venue hire, you'll also enjoy a blend of delicate flavours from foodbydish, expertly matched with fine wine pairings. Guests really can expect a luxury experience in every sense of the word. If you're at all curious about their bespoke events, they can offer a complementary guided tour of their fleet.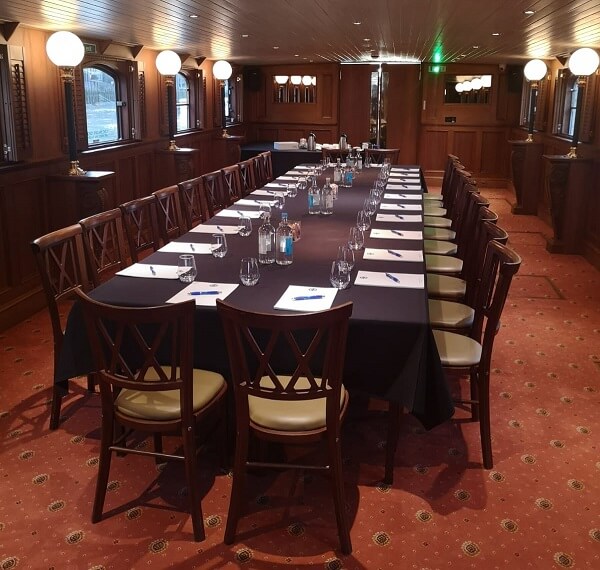 Three stunning boats on offer, each with a distinct charm.
Delicious catering options from foodbydish.
The family operating it has been on the river for eight generations.
Fantastic service from a team of dedicated employees.
Memorable setting sailing down the River Thames.
The very best facilities on the river.
A variety of private hire spaces and capacities available, for every event type possible.
You'll find Thames Luxury Charters at Butler's Wharf Pier Shad Thames, London, SE12YE, a stone's throw from Tower Bridge, with their offices just a minute's walk away. For more information on Thames Luxury Charters venue hire, check out our website listing.