If you're looking for a conference venue in London, then welcome – you've come to the right place. In fact, you're just a scroll away from discovering the 10 most brilliant conference venues the capital has to offer.
Of course, you could just book a typical conference venue. But what if you want to go the extra mile, without having to do the extra legwork? The good news is, we've done it for you.
Because here's the rub: an unusual venue can motivate colleagues on your next away day. An innovative venue can be just the extra draw someone needs to book a ticket for your conference. These unusual and creative conference venues in London won't just wow your guests – but inspire them too.
Here at VenueScanner, we help you find unique spaces that promise to elevate your event – then take it to the next level. Here are 10 conference venues in London to discover now for 2020 – before everyone else does.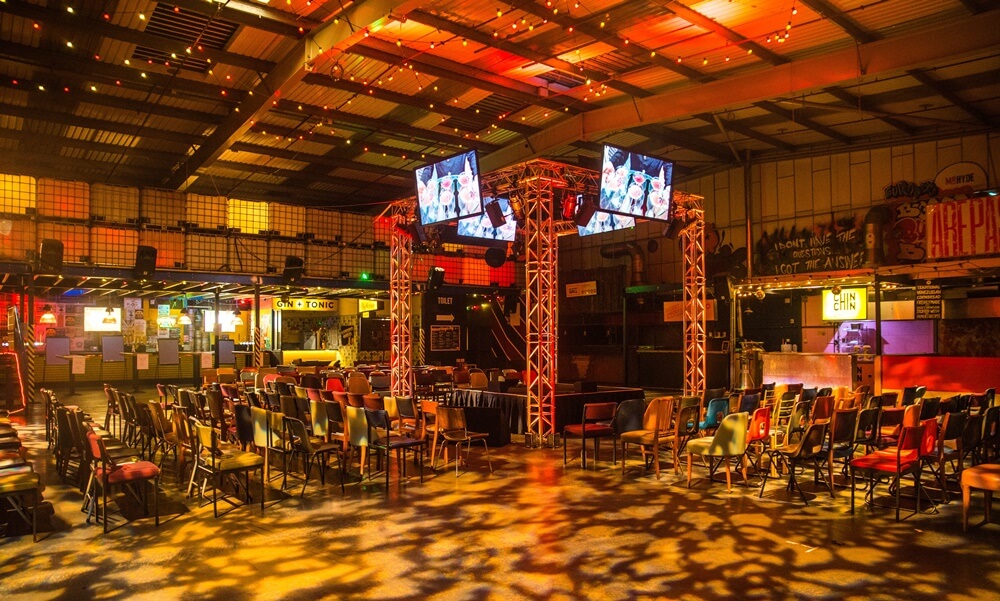 Arguably one of the most breathtaking conference venues London has to offer; this hall is home to the London Symphony Orchestra's music education and community programme. The 18th Century, Grade I Listed former church is a stone's throw from Silicon Roundabout. It boasts large panoramic windows that let plenty of natural light in, flexible layouts, an excellent range of caterers, great acoustics and technical infrastructure.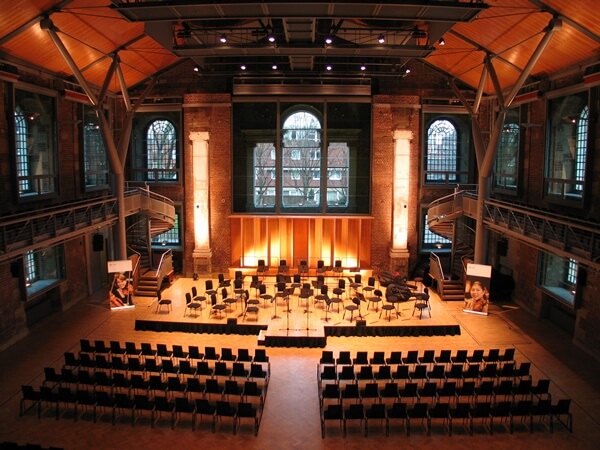 Located adjacent to Bethnal Green's iconic gasholders, this 5000 square foot industrial space is a brilliant blank canvas for any conference or event you wish to hold. An on-site team of expert event producers and technicians are on-hand to make the most complex of briefs a reality. This unusual venue in London has everything you need from parking and disabled access to a stage and air conditioning to help make your conference the success it should be.
If you're planning a large conference in London but want an unusual space with a ton of personality, then look no further than Hawker House, situated in Canada Water. It's an indoor food and drinks warehouse, with bars, street food traders and pool tables, as well as a huge outdoor space that guests can spill out into during the summer. This is the kind of venue that guests will talk about for months after. With a versatile 3000-capacity, Hawker House is suitable for a range of events from conferences to awards ceremonies.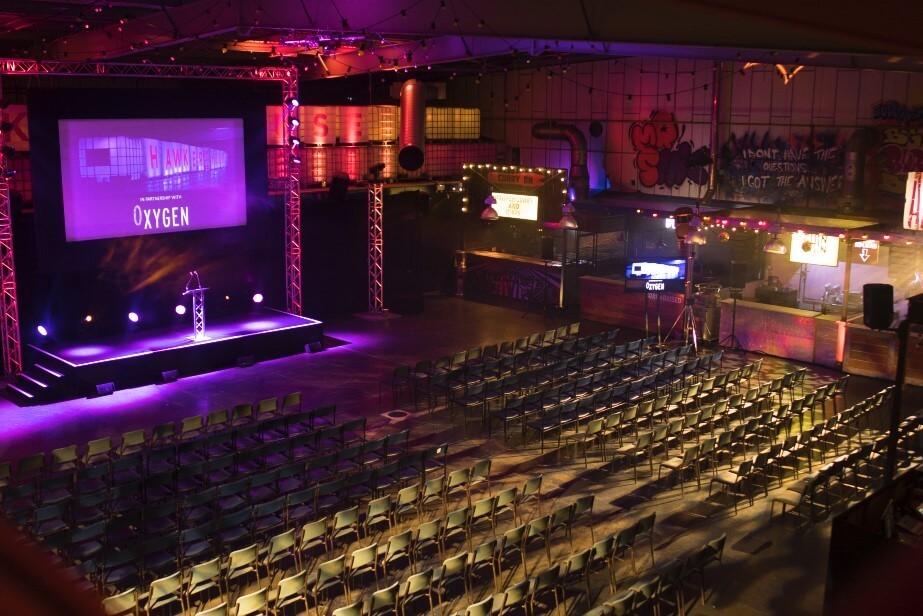 This table tennis emporium is situated on the spot in Holborn where ping-pong was created and patented in 1901 by J Jacques & Son Ltd. Why is it on the list? Well, Bounce has just started hosting conferences, making it one of the most unusual and fun places to book for a London-based conference. Smaller groups can book the private Jacques Room, that also houses three ping-pong tables, a cocktail bar and karaoke, should the mood take you.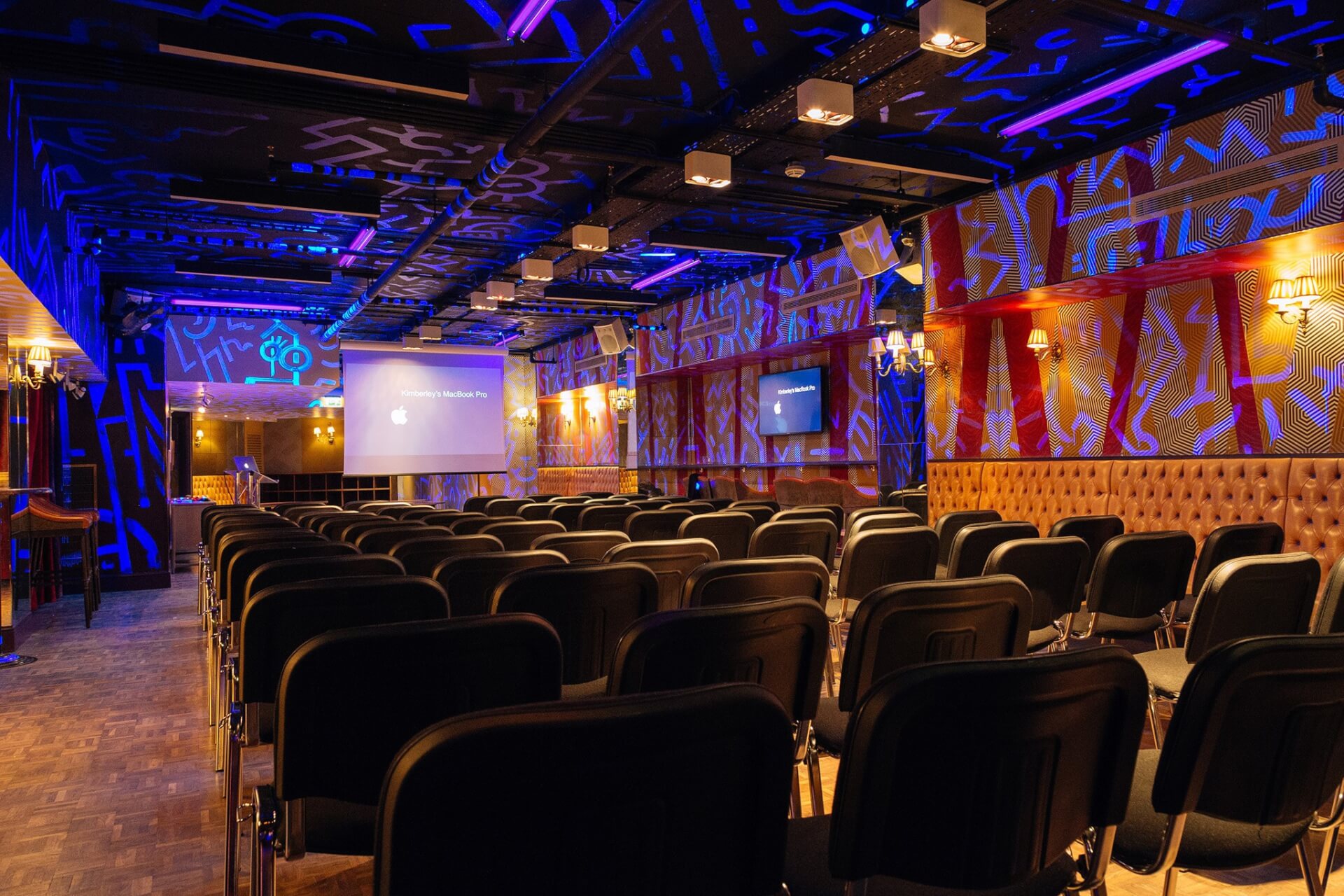 The breathtaking Barbican Conservatory is the ideal venue for a small-scale conference where you want to fuel your guests' imaginations. A hidden tropical oasis in the heart of London, this venue is home to over 2,000 species of tropical plants and trees, alongside finches, quails and exotic fish, which makes it feel like you're escaping the city when you're actually doing nothing of the sort. Ideal if you'd like a country escape for your conference but need something easy access.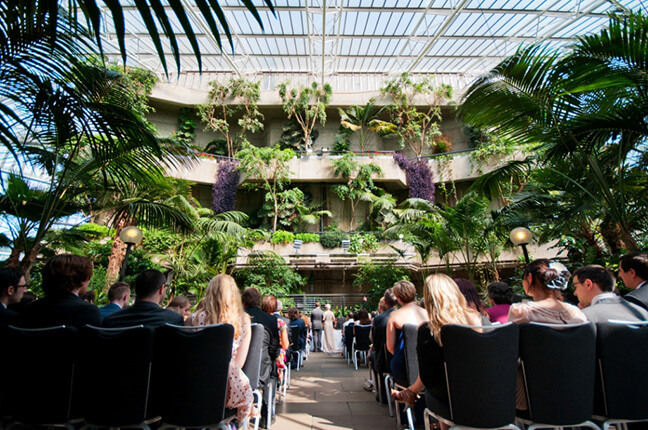 Boasting the world's most extensive collection of original James Bond movie vehicles, this venue sparkles with glitz and glamour. Within the museum, there are four spaces you can hire, with a capacity from 60 to 400 people. Boasting audiovisual facilities (including a sound system, TV, microphone and projector screen), parking and public transport links are just a stone's throw away. So, not only is this one of the more unusual London conference venues, but it's one that has all the facilities you need to make your event a success.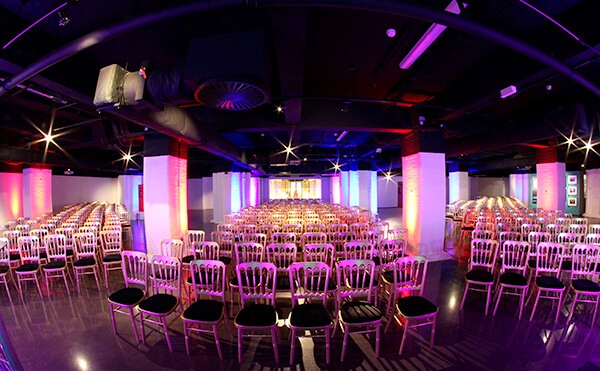 Home to the iconic Velodrome on Queen Elizabeth Olympic Park, London, where the GB cycling team rode to victory at the 2012 Games, this is one of the coolest places to host a conference or meeting in the capital. With a range of spaces, the setting is as show-stopping as it is inspirational. You can host your conference slap bang in the middle of the velodrome—the track centre is a pretty unique venue to host an event. There are breakout spaces for meetings, and you can also use the venue for dinners, parties and award ceremonies if you want to take your conference from day to night.

If you're looking for a conference venue with a twist, then Banh Bas Brothers in London could be it. Housed in the Leake Street arches, this is a space full of urban art and one of the only spots in London where people can freely, and legally, graffiti. The beautiful and recently refurbished restaurant is fitted with a superb sound system. Serving up modern Vietnamese dishes with a twist, it also offers sit-down meals, self-service or canapé-style dishes. There are also various drinks packages you can select.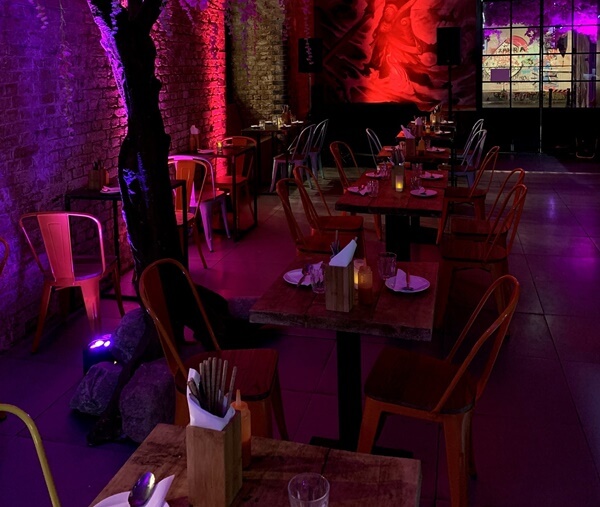 With its twinkling ceiling and old Italian decor, this luxurious venue can house up to 400 standing guests and 160 seated. With a sound system, projector and screen, you can host a fully functioning conference; yet with metre-long pizzas and live entertainment, you can easily switch from conference to party time. For the ultimate event, you can hire the whole venue which includes The Martini Room with a 'Push for Prosecco' button and BungaTINI, a pizzeria and bar.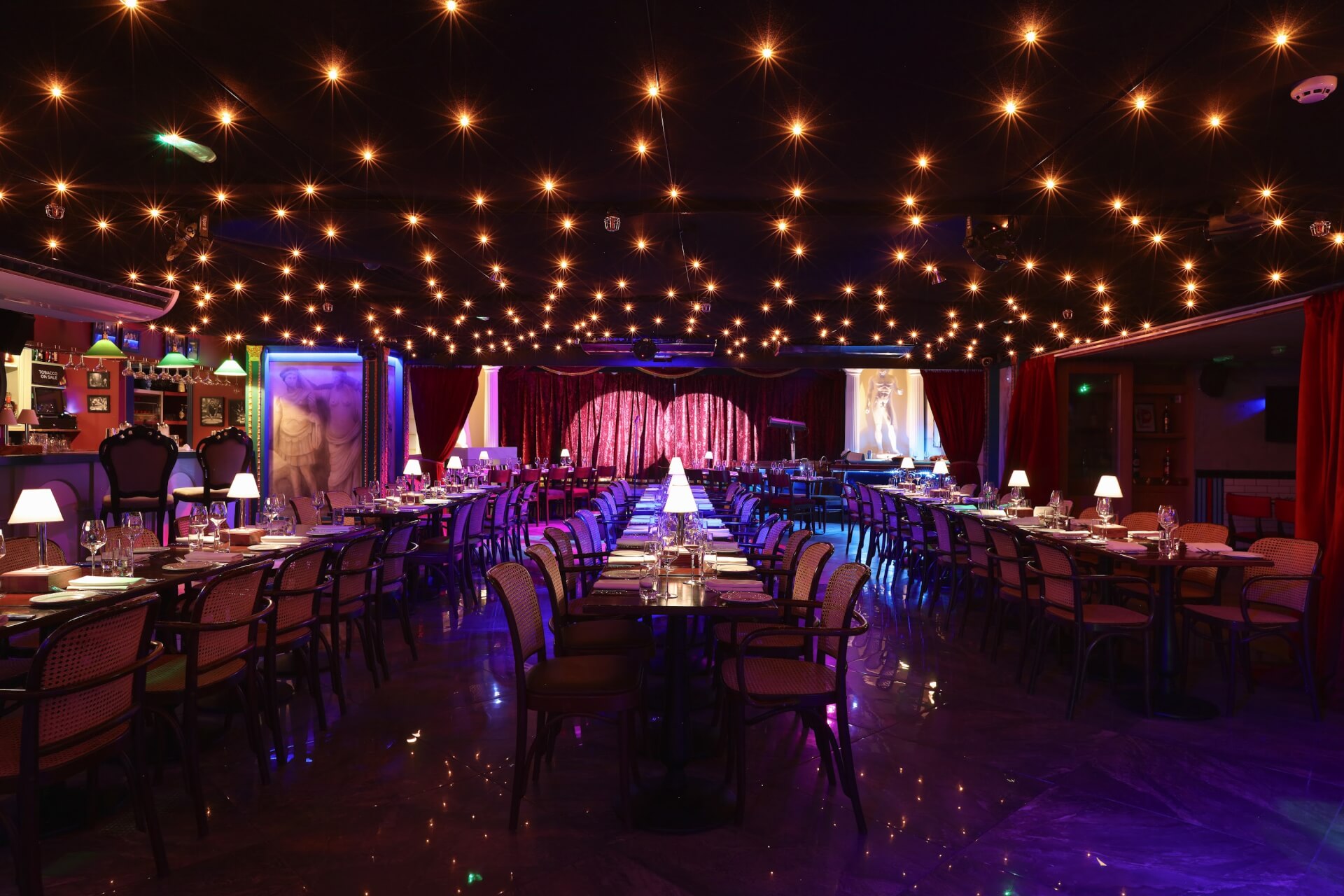 The highest dedicated event space in London, at 500ft above the hustle and bustle, why not host your next conference at Landing Forty Two? Guests will be able to look out of the striking floor-to-ceiling windows and enjoy breathtaking and uninterrupted 360-degree views across the capital. Situated in the Cheesegrater Skyscraper, you will reach the space via the fastest glass lifts in Europe. In-house catering is provided by Moving Venue, plus Vibration Design & Production ensure that your event makes an impact – without a single hitch. For a slick, professional and breathtaking venue, look no further.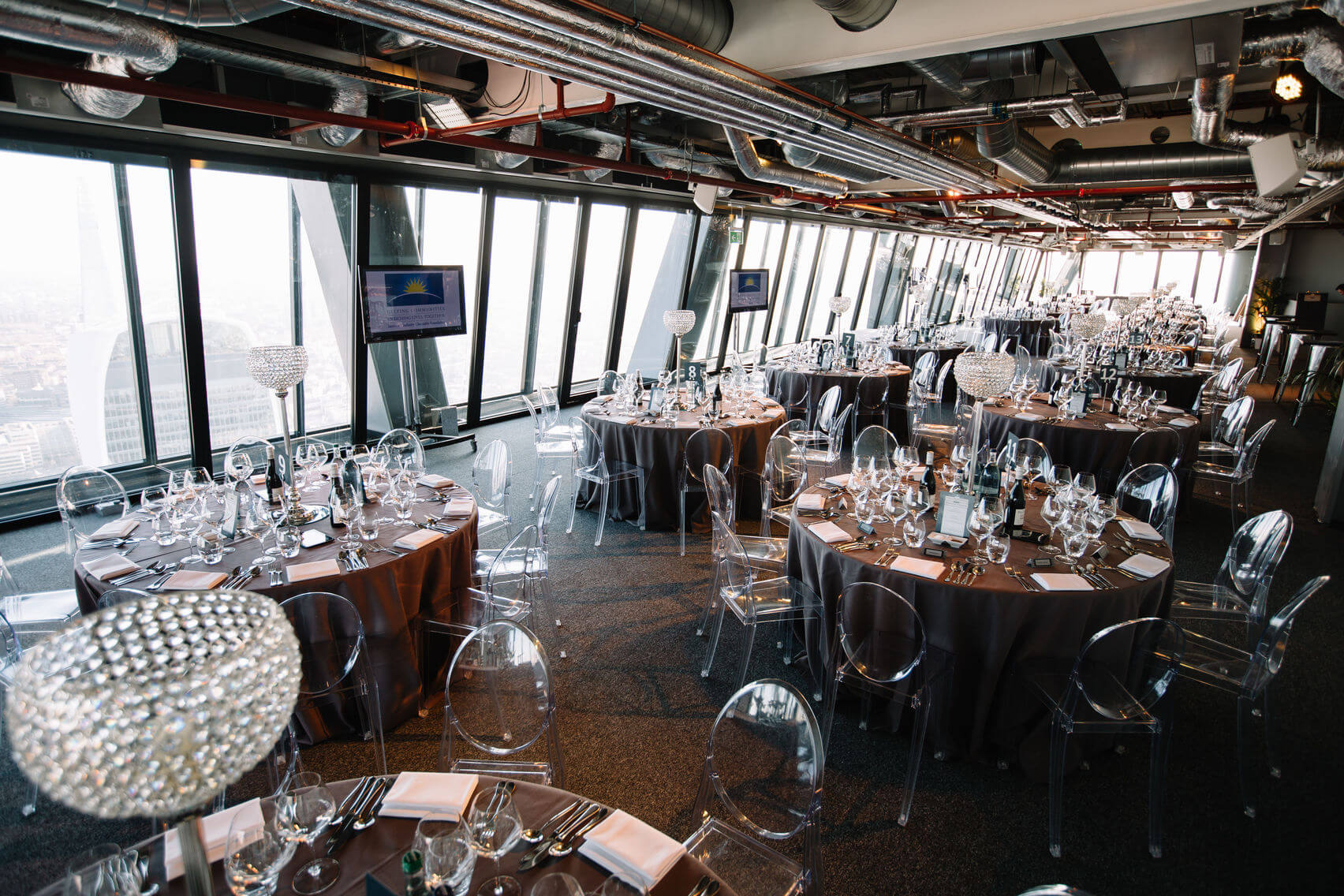 Why not host your next conference at the fantastic bowling alley in London. Located just 5 minutes away from Hilborn station, private event spaces with everything you need to get down to business, including AV equipment and refreshments plus unlimited bowling and karaoke! Perfect for board meetings from 10 people to large conferences for up to 100 guests.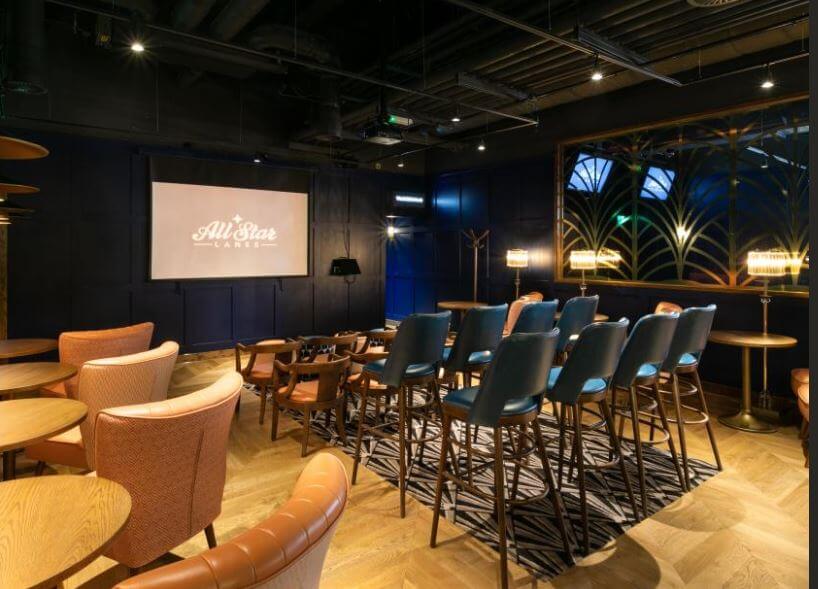 VenueScanner can help you find the perfect venue for your meeting. Just check out our website or contact us at hello@venuescanner.com.