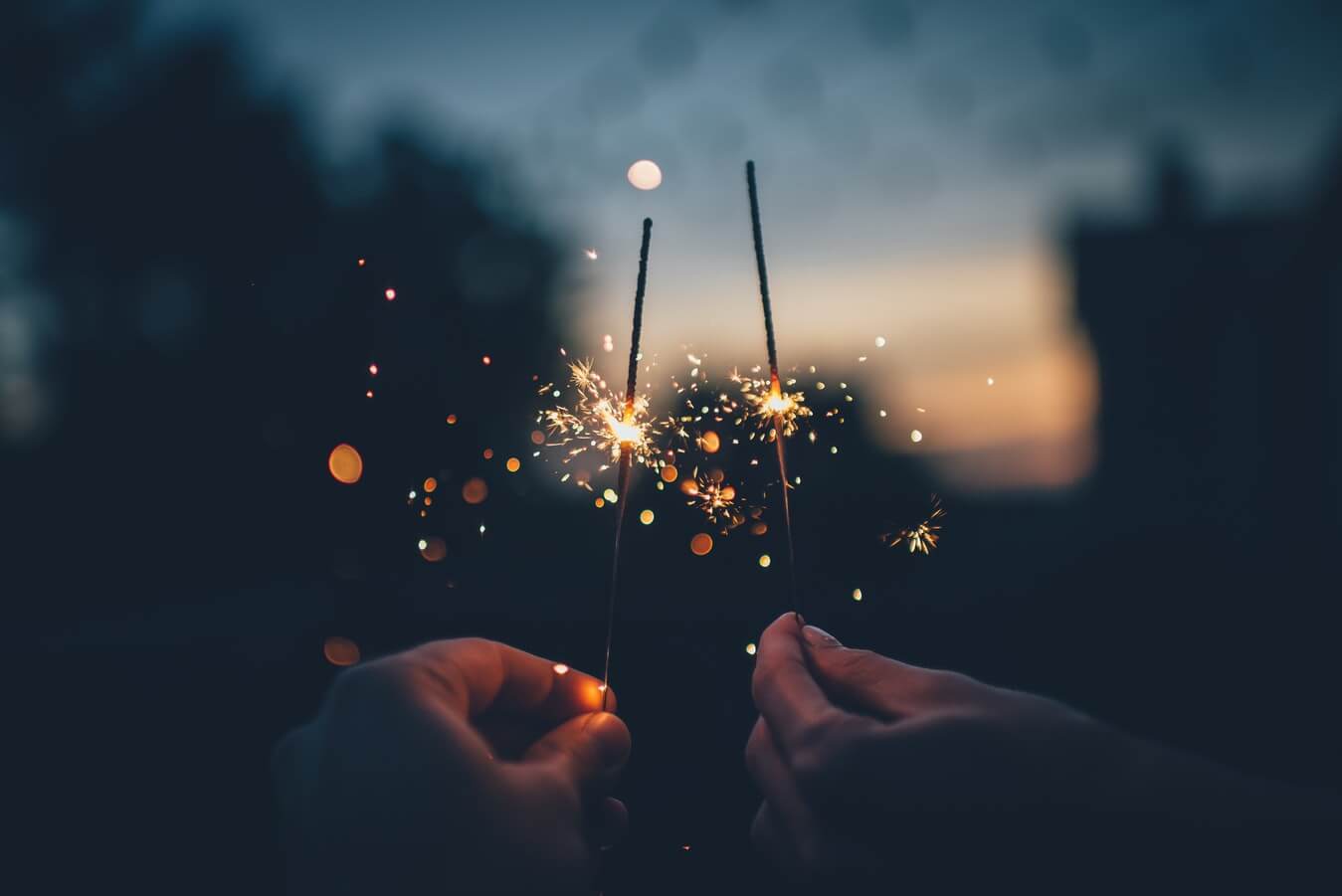 It seems ridiculous to be talking about Christmas parties in the midst of summer, right? Wrong! We know from research we recently conducted that getting your Christmas party right really does matter to your team (access the report here). In fact, over a quarter of 18-24 year olds would consider leaving their job if the Christmas do was scrapped. Plus after 18 months of working remotely, we know how important it is to get your teams together to collaborate, to create and most importantly, to celebrate. Don't risk losing out on top talent by neglecting your festive shindig. 
Here at VenueScanner, we have already started getting lots of enquiries for Christmas parties, so here's a quick rundown of some of our favourite ideas to help you get started: 
You can access our venue finder form here where a member of our concierge team can help you find a fitting venue for your event.
1. The Curling Club: Celebrate the festive season in style with friends, colleagues, and loved ones at The Curling Club this December in London. Situated in the heart of the city, this immersive, alpine themed, curling infused pop-up is the perfect way to reconnect and we want you to be part of it. Suitable for groups of anything from 8 – 500 people!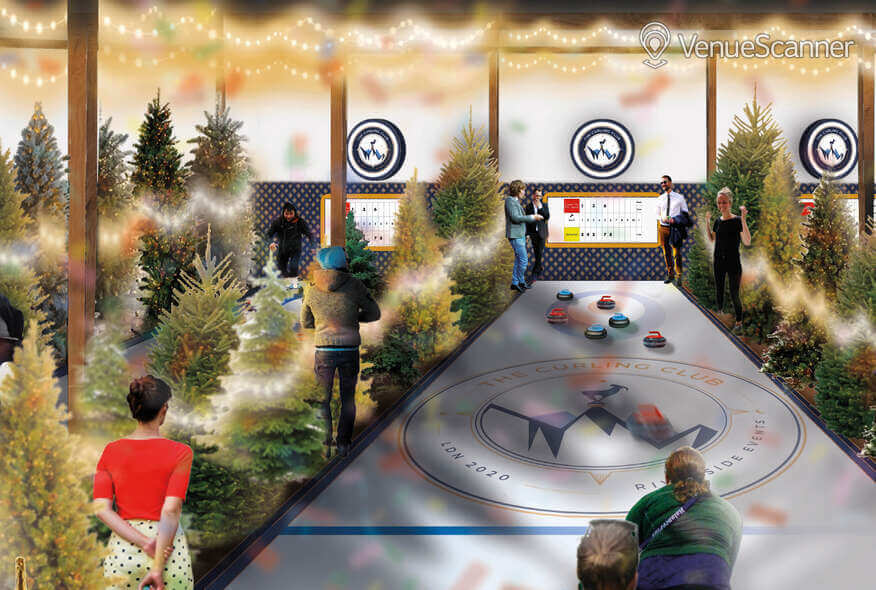 2. Searcys At The Gherkin: Taking up the top two floors of The Gherkin, Searcys high-end design with contemporary cooking is an amazing location for a Christmas party. Enjoy panoramic views from one of London's most iconic skyscrapers with capacity for up to 130 guests.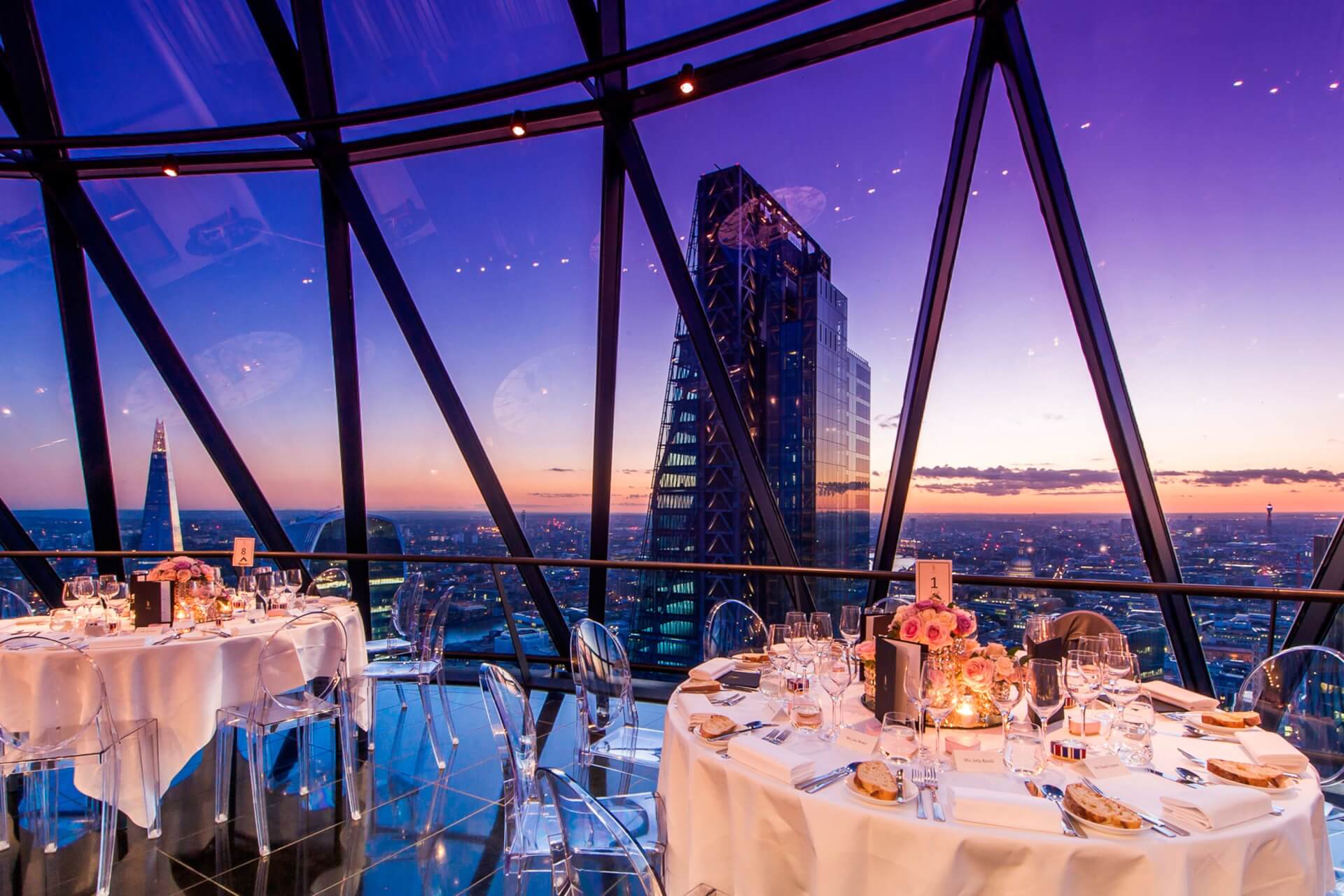 3. Sea Containers London: Seductive and striking, Sea Container's London brings a bold new energy to London, blending the style and sophistication of the boutique brand with Southbank's eclectic vibe. It's a cocktail bar that does beyond the focus of what's in your glass. In a vibrant space overlooking the Thames, Lyaness harks back to the glamour of the most opulent homes with an energy befitting of the best parties. The interiors, designed by Jacu Strauss, feature Lyaness' signature electric blue alongside a standout green marble bar. With multiple spaces within the venue, there will be something fitting for your event.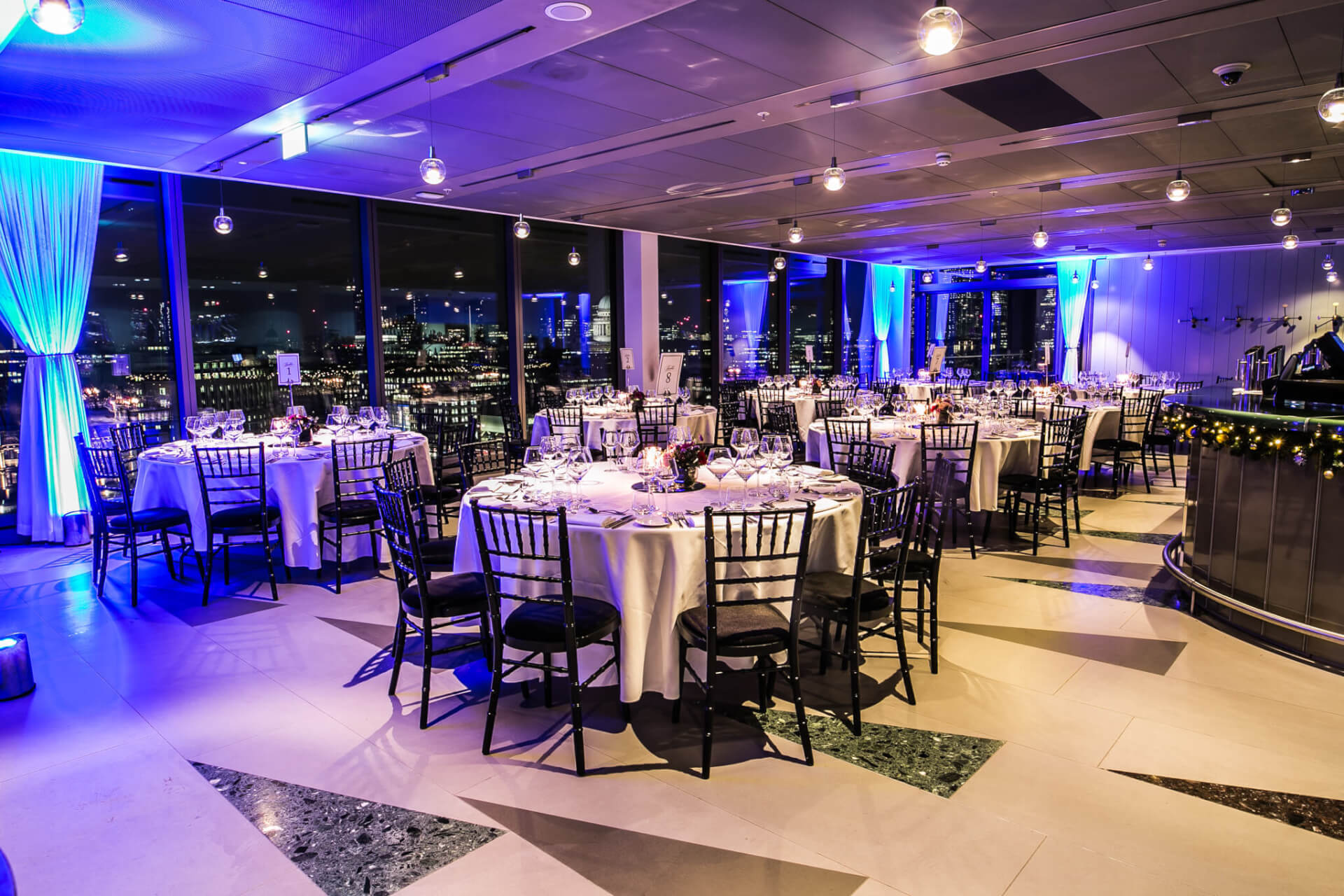 4. Tattershall Castle: Ideally situated opposite the London Eye and between Westminster and Embankment tube stations, you are bound to be enchanted by the charm of the Tattershall Castle and its river views. Tattershall Castle is essentially a pub on the Thames, what's not to love?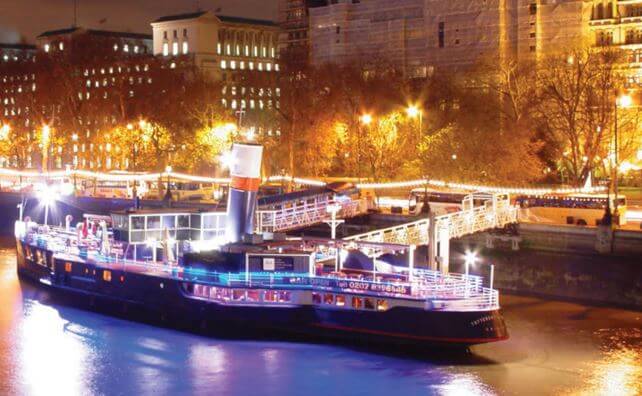 5. The Gatsby Club At Freemasons' Hall: The Gatsby Club is an extravaganza of glamorous entertainment, lifting the spirit of the 1920's decadence that will get everyone on the dance floor. This amazing grade II* listed venue and roaring twenties design will provide a perfect backdrop for an exciting festive celebration. From the end of November and throughout December, the unique and beautiful Gatsby Club at Freemasons' Hall in Covent Garden is open for Christmas parties.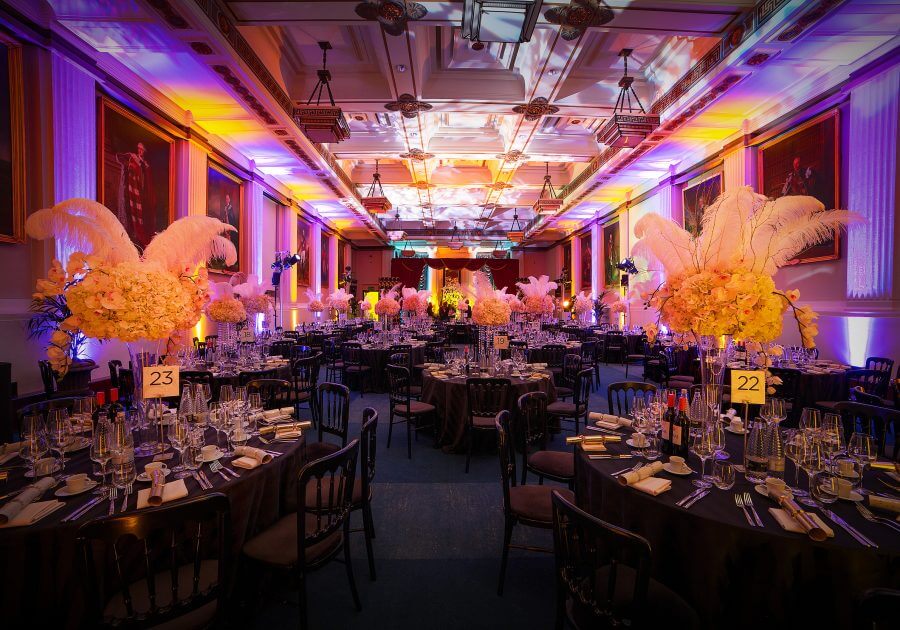 6. Level 24 The Shard: This incredible space in The Shard does a pretty good job of speaking for itself. Up on the 24th floor of the tallest building in the UK, it boasts some incredible views that manage to sit just under the clouds, meaning perfect visibility out over the Thames. TOG worked really hard to give the space in The Shard a distinctly different, relaxed feel, plus it's more versatile than you think; it has space for up to 200 people and has hosted everything from mini golf to cocktail fountains and poker tables.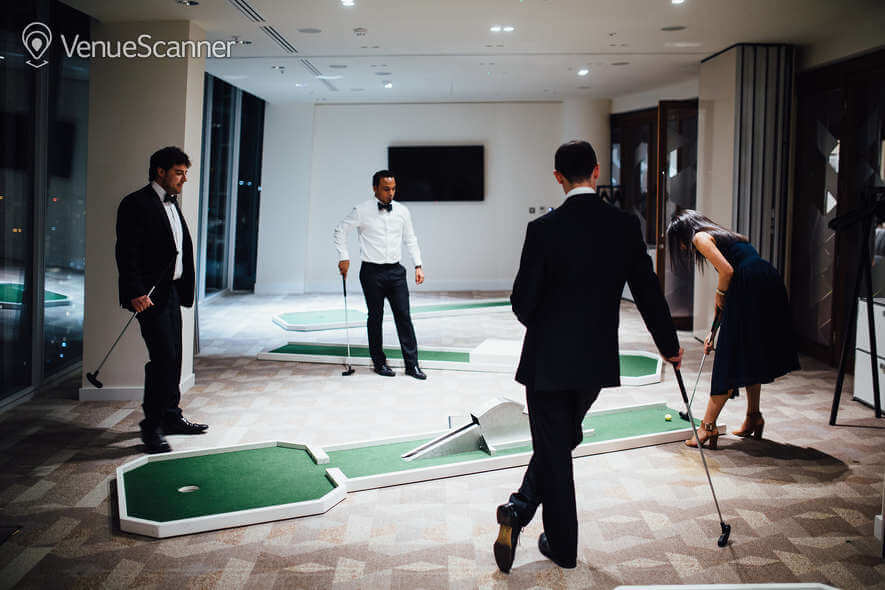 7. Arcelormittal Orbit, Upper Platform: The ArcelorMittal Orbit provides staggering 360 panoramic views of the London skyline located within the iconic Queen Elizabeth Olympic Park, home of the London 2012 Olympic games. The unique design of the ArcelorMittal Orbit provides an unrivalled backdrop for any event. There are two viewing platforms, lower and upper, which are available to hire. Why not incorporate London's newest attraction, "the Slide" as an alternative and thrilling way to begin or end your event.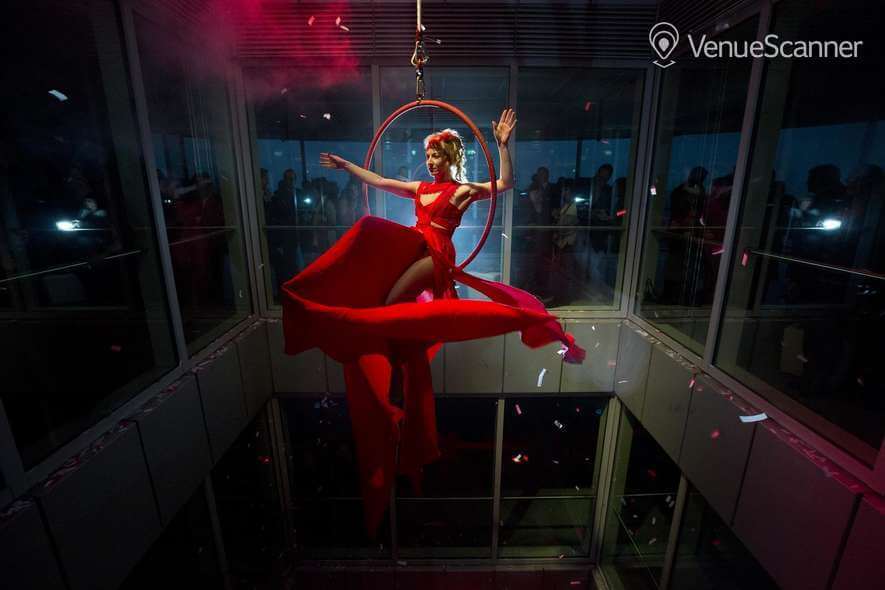 8. The Hac: The striking eighteenth century venue will be holding Return to Narnia parties. Walking into the historic building, through the wardrobe into the woodland glade, guests will be greeted by Aslan and the White Witch before heading into one of three of the spaces on offer. The Prince Consort Rooms can be booked for up to 350 guests for a sit-down dinner and dancing, or 700 for more informal standing buffets, while the Long Room works better for small groups of 150 for dinners or 250 standing.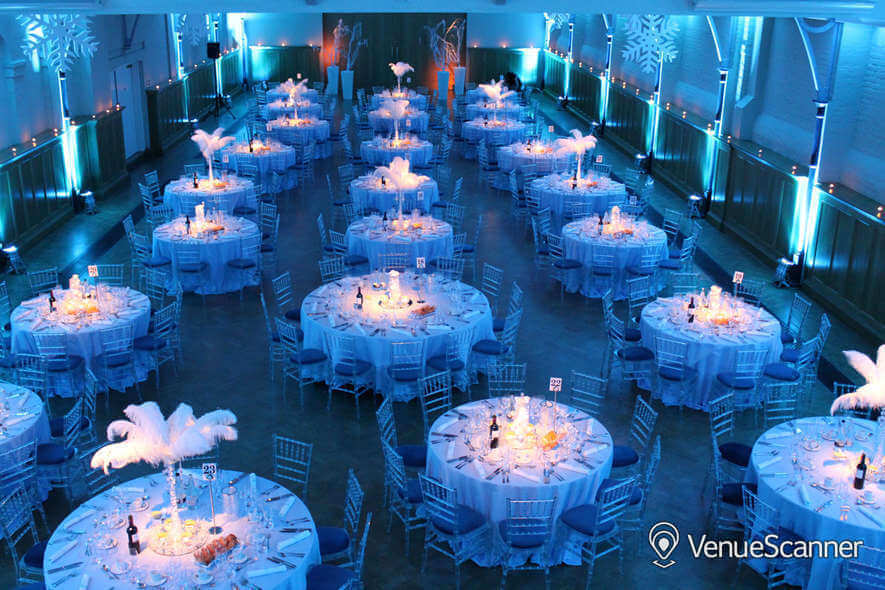 9. Swingers City: Comprising two 9-hole crazy golf courses with three incredible street food vendors, five cocktail drenched bars and a two-storey clubhouse, Swingers – City is the ultimate destination for a spot of competitive socialising. Housed in an 16,000 square ft. basement in the shadow of the Gherkin, in the heart of The City, Swingers recreates a quintessential 1920s English country golf club.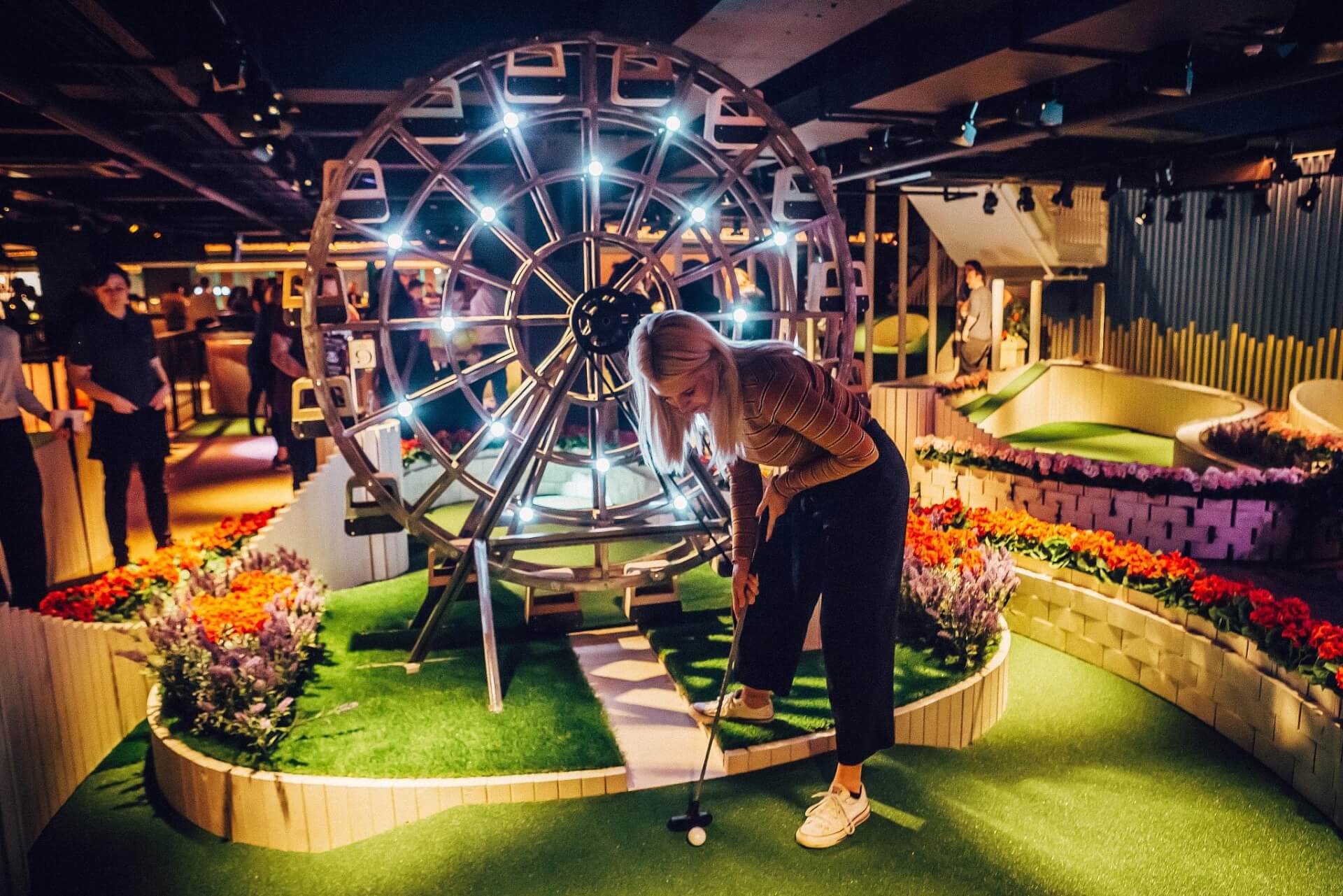 10. All Star Lanes Holborn: or aka London's Original Good Time! All Star Lanes is the ultimate party destination, where you can drink, dine and bowl in style. Their private event spaces offer a truly unique experience. Enjoy unlimited bowling on your own retro lanes, cocktails from our dedicated mixologists, American style eats and karaoke.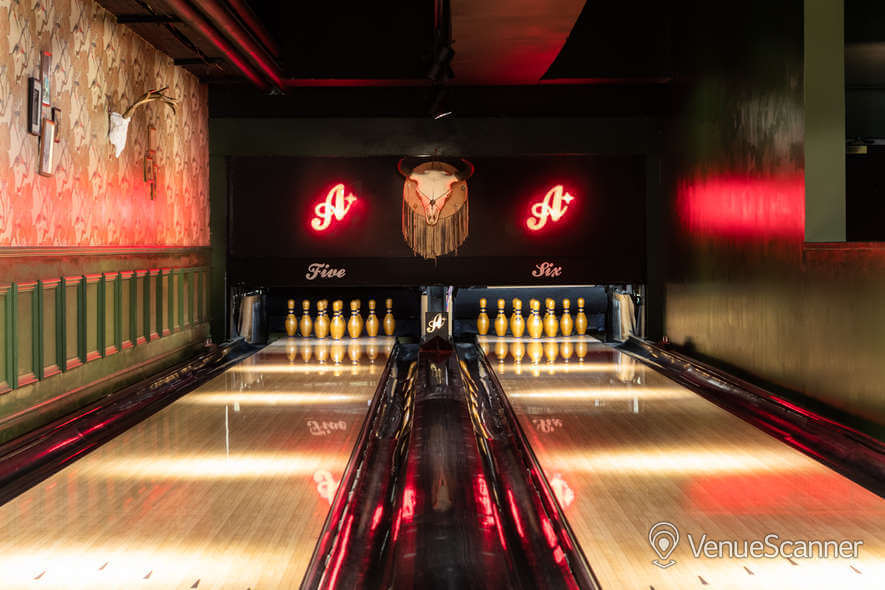 We know a mix is what matters the most to employees, so why not explore what venues have to offer, there are spaces that fit any budget and given capacity. After a whirlwind of a year, Christmas is a great time to get together and into the festive spirit! Looking for ideas for your Christmas party? Check out our venue finder here.