Bored of the same old when it comes to bars in Manchester? You won't believe how many hidden bars there are in Manchester. It's just about knowing where to look for them, and we've got the inside scoop. From a fake pawn shop to a ping pong hideaway, break your routine and host your next event somewhere a little more unusual. Last to find the venue buys the first round!
What Is a Speakeasy?
First we'd like to answer a frequently asked question on the topic: what is a speakeasy bar?
The expression speakeasy and the concept stem back from the prohibition period in the United States. Originally it referred to illicit establishments serving alcohol, such as bars and pubs. The term simply comes from people during the time being asked to 'speak easy' about it. Today speakeasies generally are hidden or secret bars and pubs that mimic the establishments from the era. They generally have retro interiors and serve up creative cocktails.
The concept was popularised in 2000 when the cocktail bar Milk & Honey opened in New York. It later opened a branch in London but it was forced to close in 2020 due to the Covid pandemic.
There are many great speakeasies in Manchester for you to explore, some of them brought up here. Browse these fantastic venues available for hire, but only for those that know they exist!
Top 10 Secret Bars in Manchester
We've uncovered the top 10 hidden bars in Manchester available to hire. Browse these excellent options for birthday parties, drinks receptions, or team away days. From quirky and fun hideouts to dimly lit and mysterious pubs underground. Here they are – the very best secret and hidden bars in Manchester.
1. Dusk Til Pawn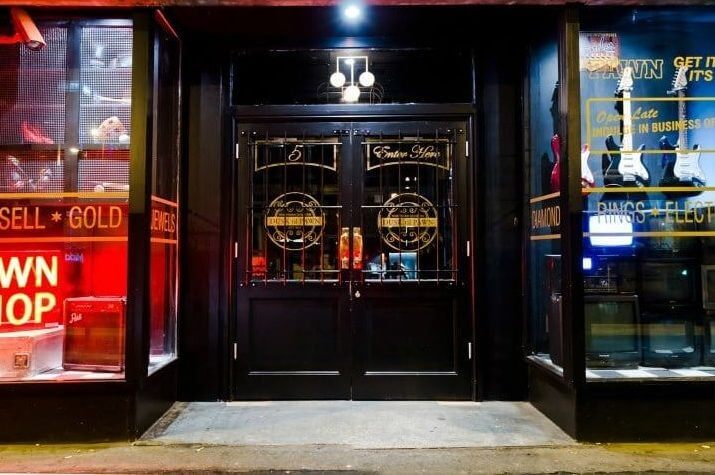 Based in the vibrant Northern Quarter of Manchester, Dusk Til Pawn is definitely a must-visit. Hidden behind a pawn shop front, it's the perfect place to escape the masses. As an added bonus, you can share your horrible music taste with your friends with their retro free play jukebox.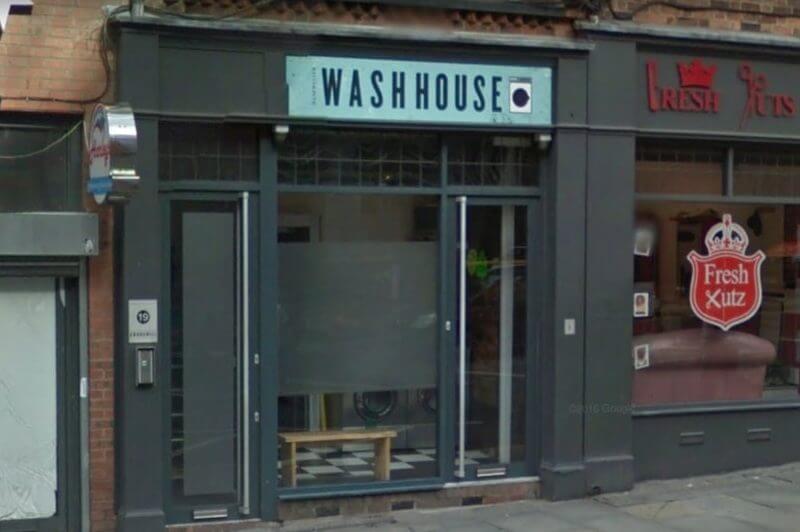 The Washhouse is not your usual launderette. Clamber through the unassuming washing machine door and find yourself inside a quirky secret bar. This hidden venue also happens to be a perfectly designed excuse. Whenever you need to get out of something just say you're doing laundry. Fun fact: they've had multiple upset guests actually just wanting to do some laundry! Learning: don't expect to do your laundry at this establishment.
3. The Fitzgerald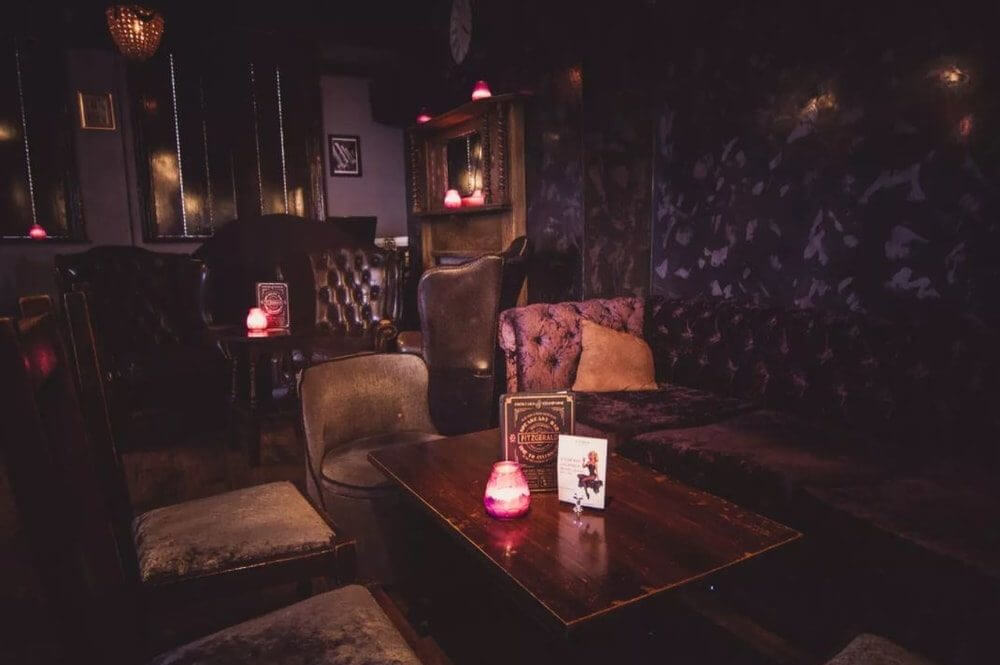 This sophisticated speakeasy is filled with squashy armchairs and candles. As a result, you'll feel right at home in this probation era-style bar. Cocktails take centre stage here, so make sure to make the most of them.
4. The Liquor Store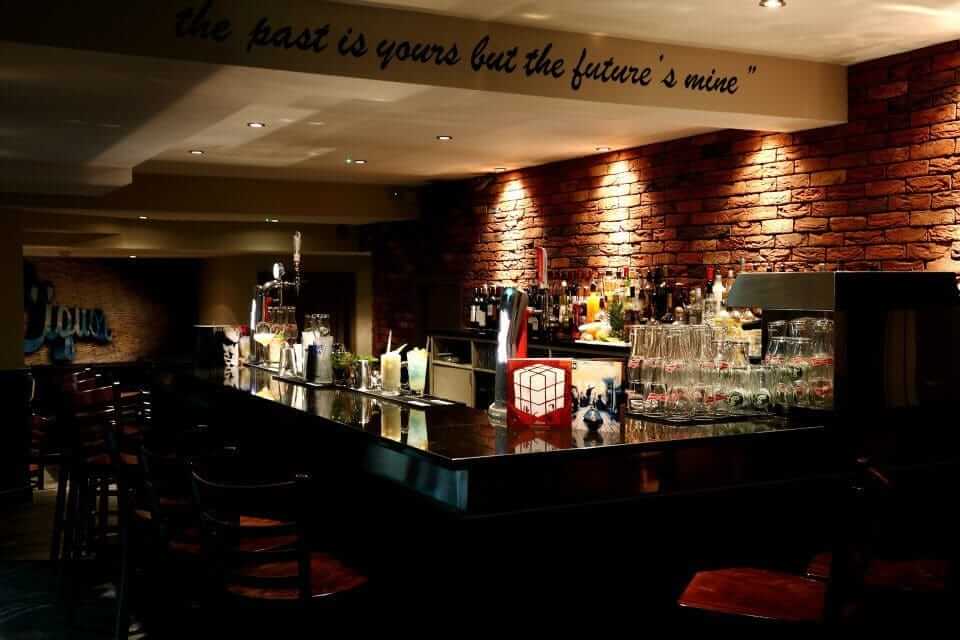 Another fantastic hidden cocktail spot, The Liquor Store Deansgate combines New York cool with laid-back Mancunian vibes. Their exposed brick walls provide the perfect backdrop to your evening event.
Just like at any good speakeasy bar, the focus here is on real good cocktails (shaken and stirred). In the basement of the charming and urban Foundry Project, you'll be met by this dimly lit bar with velvet bar stools and fantastic service.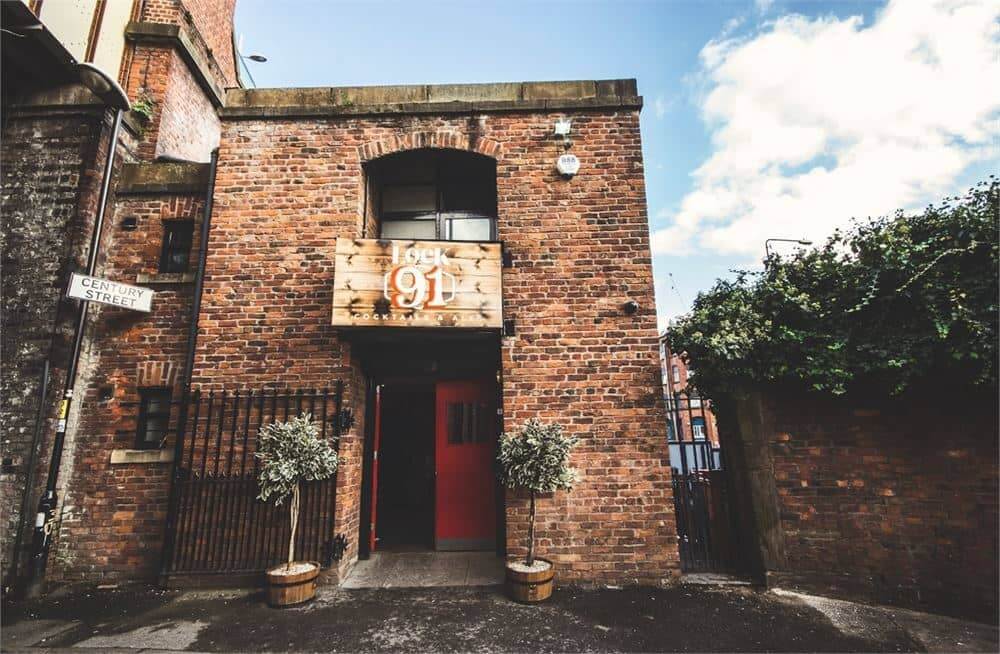 This eclectic bar and lounge provides you with a truly unique setting for your next event. Mix and match the canal-side lounge and terrace space with the Victorian-style attic and study.
7. Kraak Gallery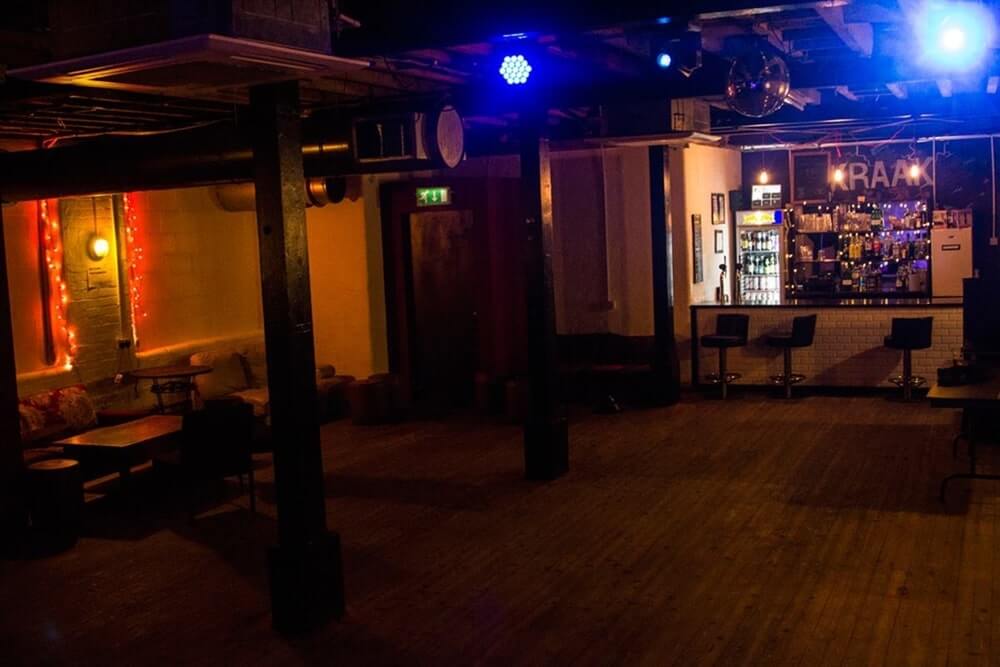 Low-key Kraak Gallery offers you three unique event spaces all housed within the refurbished remains of a former textile cutting room off Stevenson Square. A fantastic blank canvas venue, this space is yours to do with as you want.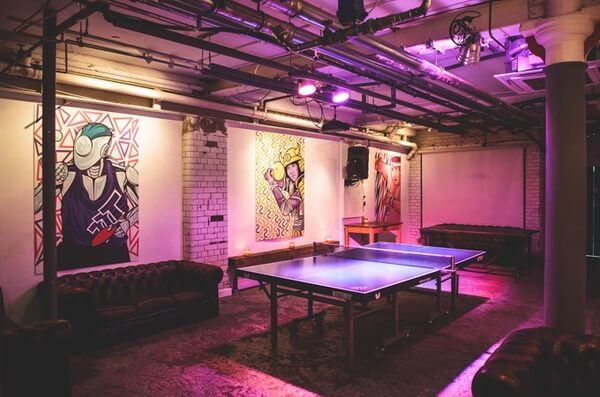 Everyone loves a bit of competitive ping pong. And trendy Twenty Twenty Two NQ is perfect for anyone looking for a fun way to liven up their event.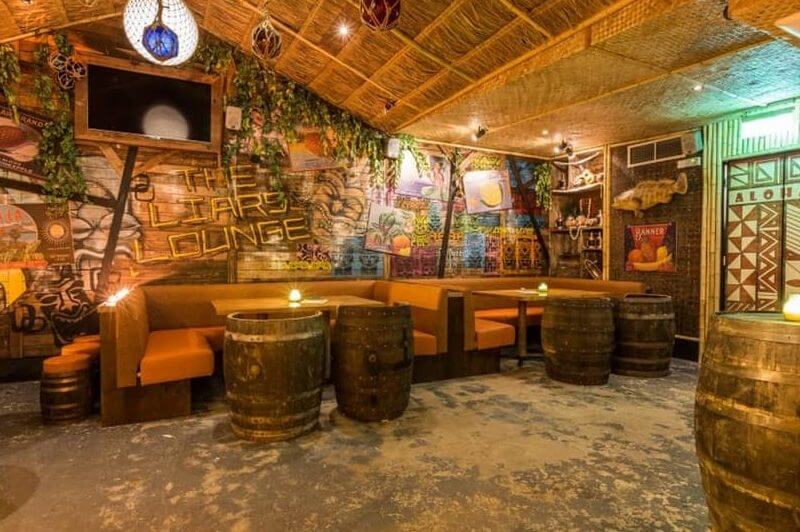 Cane and Grain is certainly an unexpected addition to Manchester's buzzing Northern Quarter. Relax on low sofas amongst a mish-mash of tiki-style decor. Somehow it works perfectly!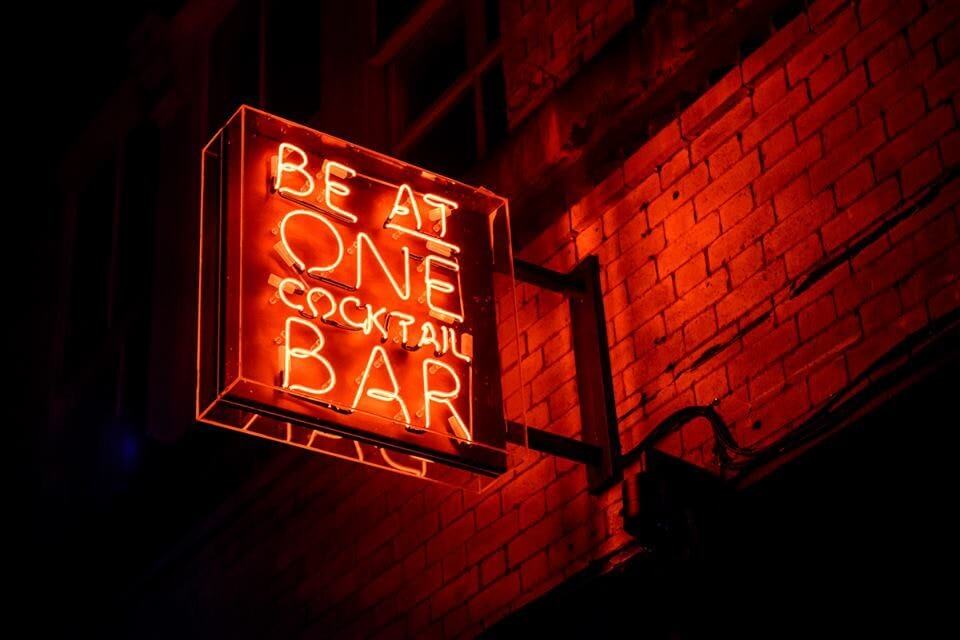 This popular cocktail chain has taken Manchester by storm. This kind of unpretentious party atmosphere is hard to come by, and you can really make the most of it with their late license.