Whether you're looking to inspire your team in a brainstorm session or having an important board meeting, VenueScanner has you covered with our picks for the London meeting spaces that will give the most bang for your buck. 
When it's time for your business to book a meeting space it can seem daunting looking at the seemingly endless options at your disposal. Depending on what you hope to get accomplished in your meeting, the ideal space for you will change. Luckily we've narrowed down the field a little bit for you.
HubHub provides a wide variety of affordable meeting spaces that can be tailored to meet your exact needs. No matter the size or amenities that you may require for your next meeting, you will be able to find a space at HubHub guaranteed to satisfy. If you're looking to get more value for money in a wide variety of meeting spaces, look no further than HubHub (see more details here).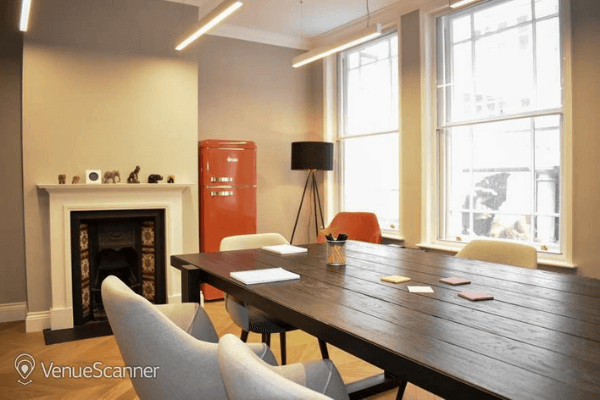 One of the vest value meeting spaces on the platform, Kingly Street Boardroom boasts a beautiful location on the first floor of a Soho townhouse. The space has a 75-inch TV screen equipped with Google Chromecast, Sonos speakers and Logitech phone conference compatibility providing the perfect support to make your next meeting go as smoothly as possible at a delightfully affordable price point (see more details here).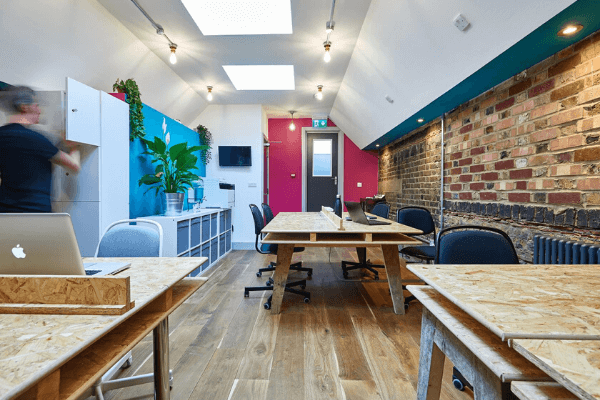 With a super convenient location just two minutes away from Kings Cross station, Ko Coffee provides a great working atmosphere. Their large boardroom style meeting rooms are suitable for 12 people and offer free Wi-Fi and a 47" HD TV with Apple TV to help you get set up quickly. With a very affordable price of £36/hr Ko Coffee's meeting room is the perfect venue to spice up your next meeting (see more details here).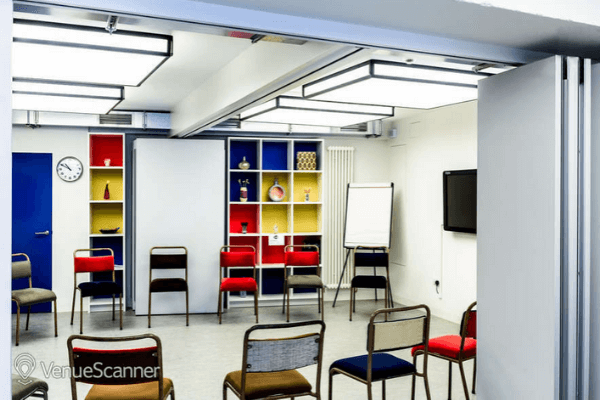 If you need a slightly larger meeting space, Practive has you covered with a flexible space capable of holding up to 30 people. The space offers Wi-Fi and has interactive whiteboards alongside a wide range of catering possibilities in a convenient Hoxton location. Suitable for team away days, product launch and of course everyday meetings, Practive creates an engaging and creative atmosphere that lends itself wonderfully to productivity (see more details here).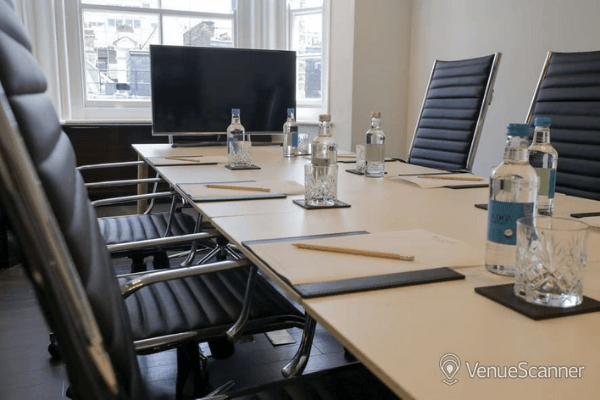 Our next pick, Piccadilly Chambers, is ideal for impressing clients without breaking the budget. Their variety of meeting spaces all offer super-fast fibre wired and wireless connection as well as air conditioning and refreshments and stationary. Piccadilly Chambers is located in London's bustling Mayfair with excellent access to transportation and luxury retailing which elevates the status of this affordable venue (see more details here).
If you are looking for more London meeting venues click here to see the rest of our extensive library. Also if you want to have a go at searching for yourself feel free to click here and give our Venue Finder a try.