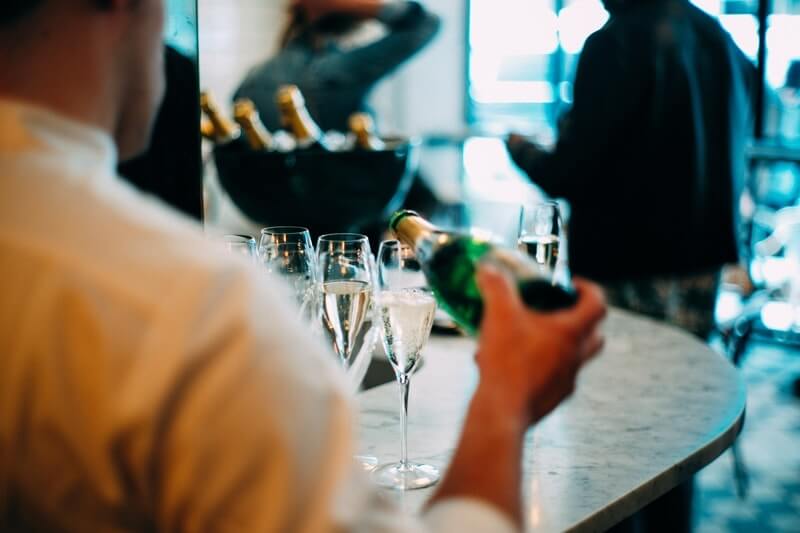 We're thrilled to announce an exciting new product from VenueScanner, VenueScanner Concierge.
VenueScanner Concierge is an express event service that will help you save time and money when organising large corporate events. We know just how difficult it can be to source the perfect venue when you're short of time, so we're here to take the pressure off. Event agencies often provide venue sourcing services, but they come at a huge financial cost. We're proud to offer this same service to our business clients, completely free of charge.
What is VenueScanner Concierge?
Our venue experts know all the secret venues in London, across the UK, and beyond. We negotiate the best rates with the venues, provide our clients with bespoke venue recommendations, send you a proposal with availability and pricing, arrange site viewings back-to-back, and confirm the booking with you. You'll then receive a substantial booking reward voucher.
Why use VenueScanner Concierge?
It's entirely free to use.
It will help to save you time and money when searching for venues.
We negotiate the best rates with the venues.
We provide bespoke recommendations from our venue experts.
It's 100% transparent. You will have your own account, have direct contact with the venues, and be able to see us communicating back and forth. No backhand deals and no catches here.
We'll curate one document with all the venue offers in a simple table to view and compare.
We can recommend and book in trusted suppliers that we know provide incredible event services. Choose to have us handle your event food, drinks, entertainment, and A/V, as well.
We're super fast, so this service is perfect for short-notice events. Check out our process below for more information on timelines.
What's the VenueScanner Concierge process?
We create you a VenueScanner account (or use your current one) to keep all conversations in one place.
We'll source the best venues – all with availability on your chosen date – and send you a list of recommendations for you to shortlist (within 12-hours).
We'll negotiate the best price with the venue and send you a proposal with pricing, catering arrangements, and timings included (within 24-hours). This can then be shared with your colleagues for approval.
Once you've let us know which ones you'd like to view, we'll arrange these for you on a suitable date (within 48-hours). These can be arranged back-to-back in one morning to maximise your time.
You'll be able to book with the venue directly after the viewing, or we can confirm this for you.
You'll receive an invoice for the event deposit.
We can then help with add-on services if required, such as accommodation, entertainment, or A/V equipment.
You have an awesome event!
You'll receive a reward for booking. Each time you book, you'll get 1% of your booking value in voucher rewards for your favourite brand. If you have a £100k budget you'll get a £1,000 voucher to use at one of our partner brands such as Amazon and John Lewis.
Who can use VenueScanner Concierge?
The VenueScanner Concierge service is free to access, but you'll need to qualify as a corporate event organiser to take advantage of our exclusive service.
Business clients
Event budget of over £25,000
Event is signed off
Looking to book somewhere within a 2-week timeframe
Sound like you? Get in touch with our concierge team at kate@venuescanner.com or simply fill out our event brief form to get the process started.