We surveyed over 1000 people and we discovered that people want to see colleagues in person. While flexible working is definitely here to stay, 56% of people want to mix home and office working. And that's because social activities are important, and let's face it work is not just about work. We learned that office camaraderie is really important and people want to create meaningful connections with the people they work with. We saw a huge uptick in bookings for team-away days, Christmas parties, and conferences.
We also work with private organisers on events like weddings and birthday parties. And we love to make our hosts happy and get their venues as many enquiries as possible.
We had 962K visitors on the site, 86K enquiries, and 28k events.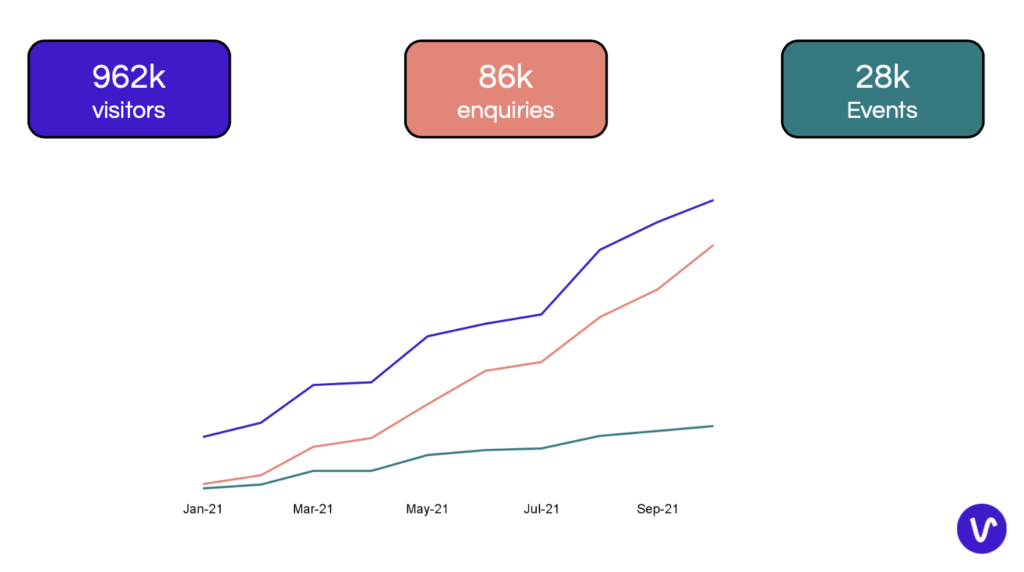 We started working with a lot of really amazing businesses on our corporate side of things.
And we got some really amazing feedback from our organisers.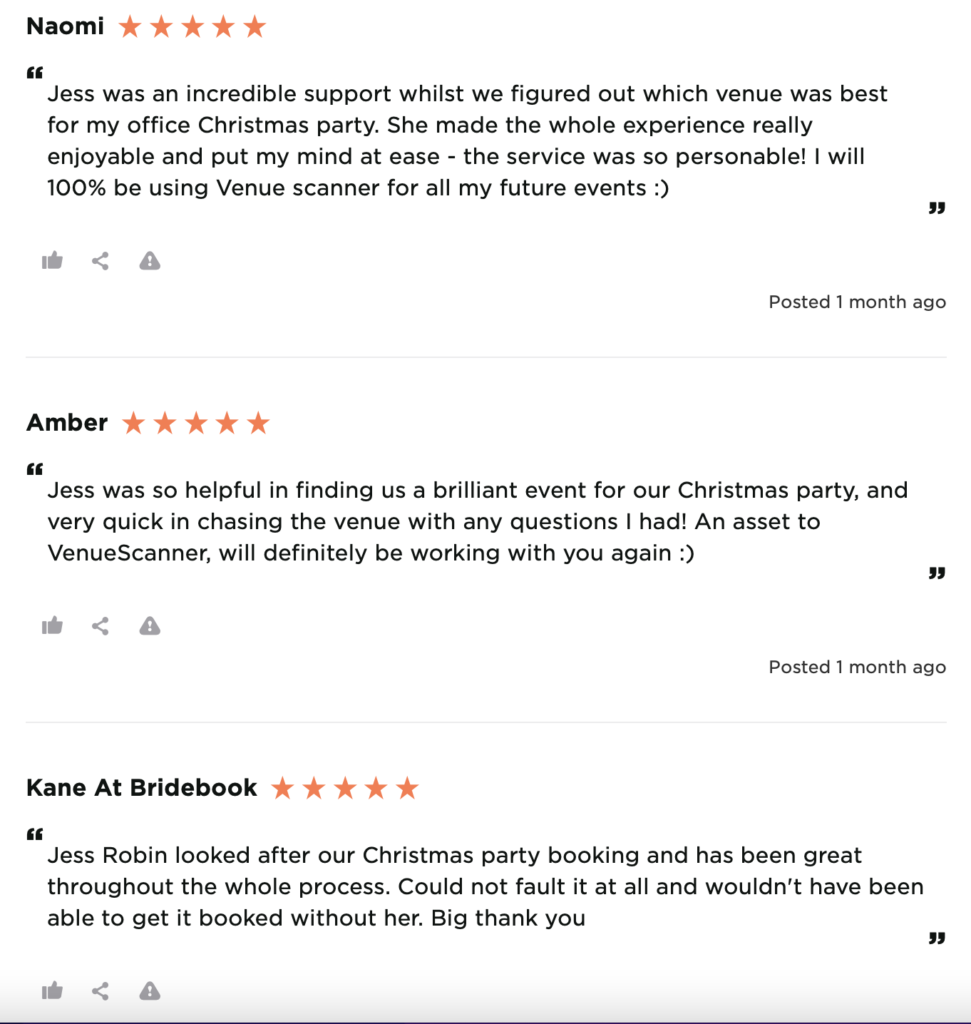 We helped hosts price venues with our Venue Hire Pricing Tool. This tool is really helpful if you're unsure on how to price your event spice. You can read more about it here.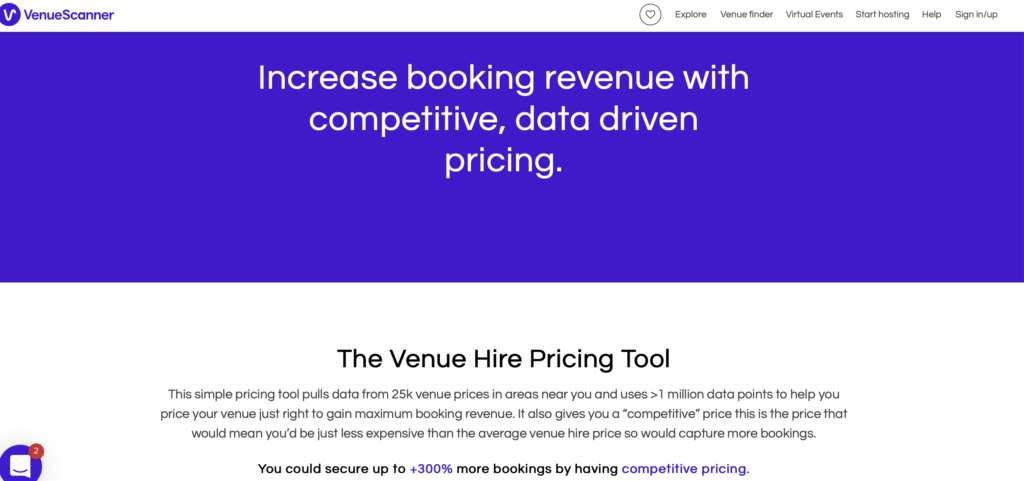 We generated new business with our Recos tool to help hosts fill downtime. This tool puts the hosts in control by allowing them to fill their event spaces without any direct enquiries. Instead, they receive a Matchlead, which is a summary of an event for an organiser who has opted into Recos. If interested, the host can match with the organiser so they can see the details of the venue. Then the organiser can send an enquiry out to a venue that they may not have thought to look at. It's great for both sides.
In fact, 50% of organisers opted in when we asked if they would be interested in receiving venue recommendations from us. We learned that giving organisers the option to opt into Recos on the enquiry form was a good way to get lots of traffic into the product.
2021 was a great year and we're really looking forward to helping you find the perfect venue for your next event!