We visited Looking Glass Cocktail Club to explore this sumptuous speakeasy and sample their snazzy new cocktail menu.
We're never ones to turn down complimentary cocktails, so when we received an invite to check out Looking Glass Cocktail Club's new cocktail menu, we couldn't say no. Our organisers can't get enough of this quirky cocktail bar and we wanted to find out why. And it's fair to say that by the end of our visit, we understood the hype. It might even be our favourite cocktail bar in Shoreditch, quite a prestigious accolade, as we're sure you'll know.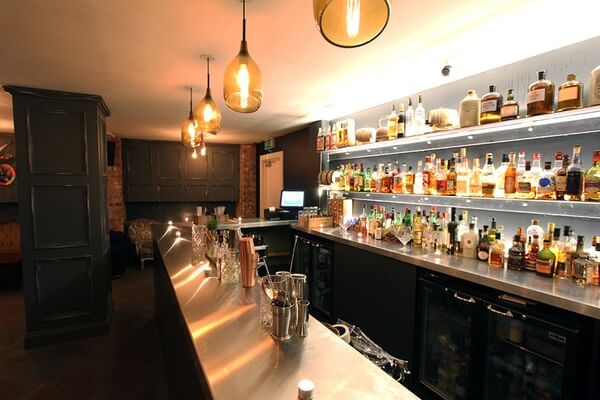 Expect the unexpected at this hidden Hipsterville (yes, we are referencing Shoreditch) speakeasy. You might even miss it if you don't know where to look… We have to admit that we still missed it even though we knew exactly where to look. Not our finest moment. Despite our wobble locating the bar, our entry was anything but shaky. We were welcomed by staff immediately and seated on a stylish antique sofa – exactly the eccentric atmosphere you might expect from an Alice in Wonderland inspired speakeasy.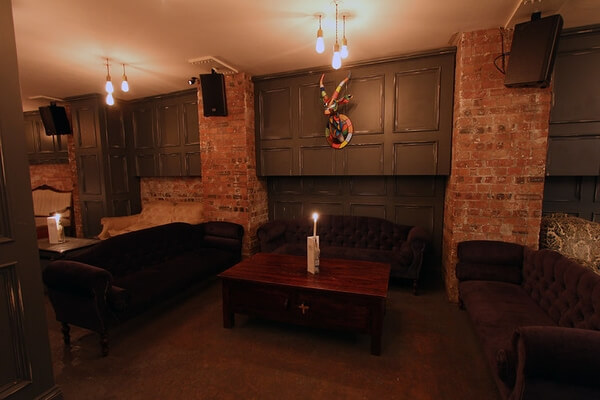 Their new cocktail menu was inspired by the music of different eras. Each cocktail offered a different taste and fusion of flavours and had a slightly quirky, but impressive aesthetic. As seasoned cocktail connoisseurs, and to be able to judge accordingly, we decided it was only right to try out five. Each was named according to the musical theme; The Cotton Blues, Worth Remembering, B&W, Staying Alive, and All Eyez On Me. Each was completely different from the next and every cocktail was delicious.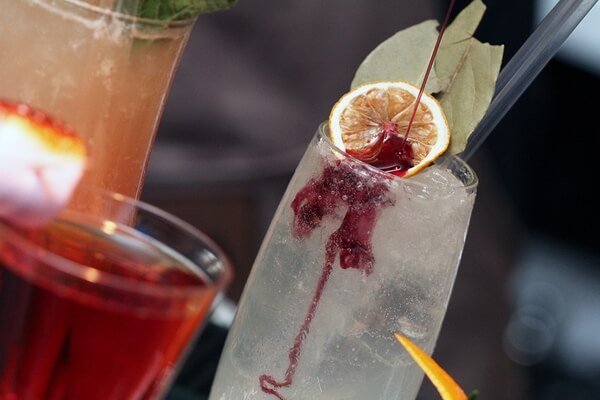 There's certainly no skimping on alcohol here, the cocktails were all incredibly strong. Our favourite had to be the B&W; a refreshing combination of Jamaican rum, Aluna coconut rum, homemade smoked hemp seed syrup, Tentura, Galliano and fresh lime juice. We reckon that makes Looking Glass Cocktail Club the perfect place to entertain colleagues or ensure your birthday bash goes off without a hitch.
Creative cocktails.
Stylish interiors and an on-trend speakeasy vibe.
Sought-after Shoreditch location.
Catering options.
Mirrored entrance.
Secret bar area available to hire separately.
You'll find Looking Glass Cocktail Club at 49 Hackney Road, London, E2 7NX. For more information on hire options at Looking Glass Cocktail Club, check out our website listing.