Remember the summer of 2018? Weeks of endless sunshine and England actually doing something of note in a major football tournament – what glorious days they were.
And it could happen again. Granted, it probably won't happen again, but what if it did? What if England actually went one step further this summer and finally brought it home?
You'd want to be watching it somewhere decent. Somewhere with big screens, easy access to a bar, maybe somewhere with some hot food options to settle those pre-match nerves. Whatever you're searching for, you'll find it in our hand-picked guide to venues showing Euro 2020 in London.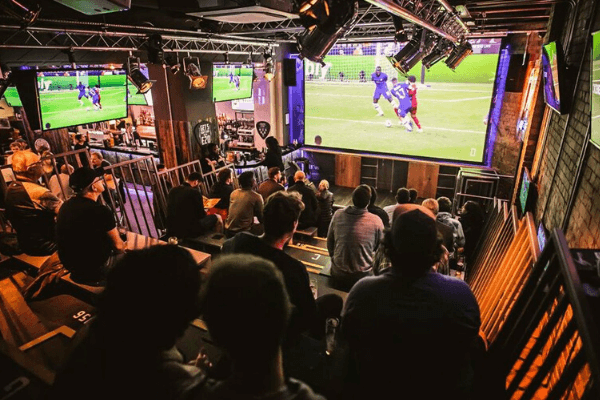 Belushi's definitely know how to impress on matchday. Expect a buzzing atmosphere at any of their five London venues this summer, with The Dugout at Belushi's London Bridge one to seek out especially. The games will be shown on many 4k Ultra HD screens around the venue, with beer pong interludes for half-time and burgers if you're planning to eat. There's dedicated table service throughout the big games, so no need to stress about missing any of the match while you're getting the beers in at the bar. More details here.
The luxury Radisson Blu Hampshire hotel, which takes a prime position on Leicester Square, have already announced their Euro 2020 packages. You're invited in to private screenings of the big fixtures, which includes a selection of small plates, three bottles of beer (or half a bottle of house wine) and a 4k HD screening of the match in a private suite. It's the polar opposite of watching the match in a boisterous and crowded pub.
It's a rugby pub first and foremost, but you just know this Finsbury Park favourite is going to be humming with energy when England take the field this summer. Chill out and mull over England's chances in the pub garden beforehand, then head inside for a couple of beers and all the action. There's no table bookings at the Fullback though, so be sure to come along early to savour the pre-match atmosphere.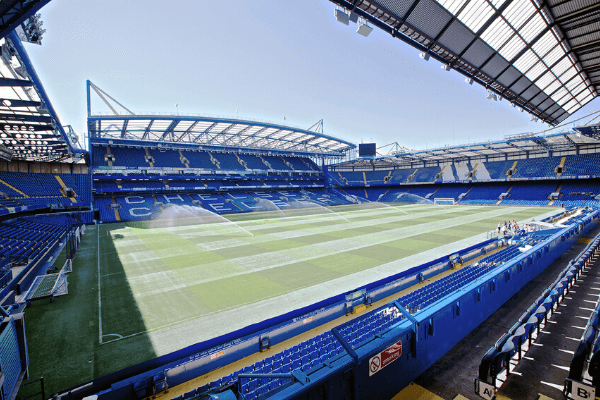 One of the best places to watch Euro 2020 in London? At the home of Chelsea FC, of course. If you didn't get hold of a ticket to Wembley, take in the action from Fulham Road instead, where you can impress clients or indulge your mates at one of the most impressive stadiums in the city. Packages – which start from £45pp – include unlimited drinks, a street food station and terrace access with amazing views of the pitch. They're showing all of England's group stage games.