Are you looking for a unique space for a private screening with friends, family, or coworkers this World Cup? We've got you covered!
Why not make the most of it this season and have everyone rooting for the same team (or different teams if you want some extra drama) in the same room? We definitely think that the best way to celebrate football coming home is together. Make sure you choose a venue that can accommodate all your needs with good screens, good food options, and of course, plenty of drinks behind the bar.
If you're not up for doing all the heavy lifting yourself we're here to take the weight off your shoulders and guide you through some of the coolest venues in London that you can hire for a private screening. We've mixed bigger and smaller spaces for any type of gathering. Most of the spaces on this list are venues with a minimum spend which is always a big plus for those planning to indulge in a lot of drinking anyway.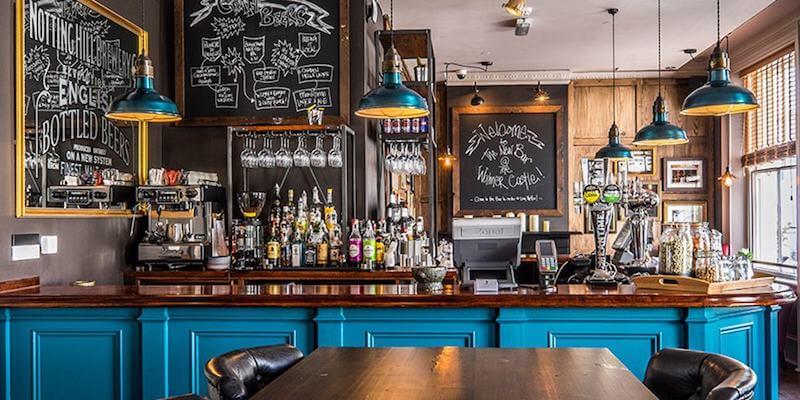 Exclusively hire The Walmer Castle and get access to multiple plasma screens that will serve your purposes. The best thing about this space is its location in Notting Hill and the classic British pub vibe. They've also got experience hosting sports screenings so be sure you'll get help from a professional team.
Capacity: 100 guests
Closest station: Bayswater, Ladbroke Grove, and Royal Oak
Price: Price on asking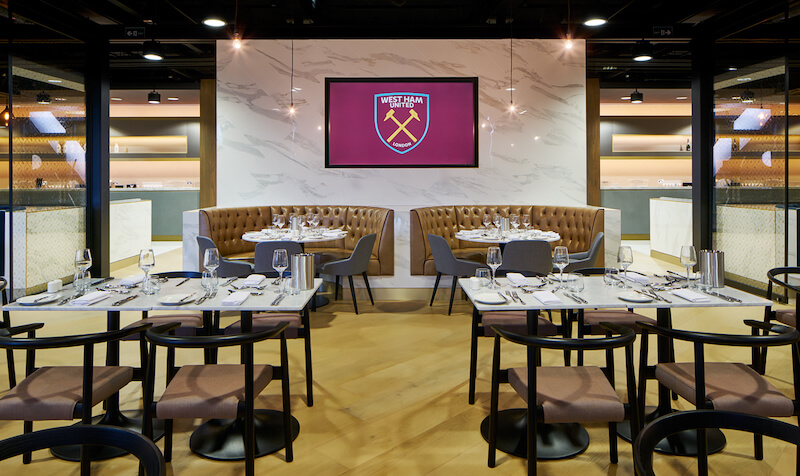 Hire The Forge at London Stadium – because what venue could be better suited? This space has plenty of space and is for those wanting to go big (and never go home). The staff here knows how to help you plan the perfect screening and will make the most to attend all our needs.
Capacity: Up to 400 guests standing with different setup options
Closest station: Hackney Wick
Price: £3600 a day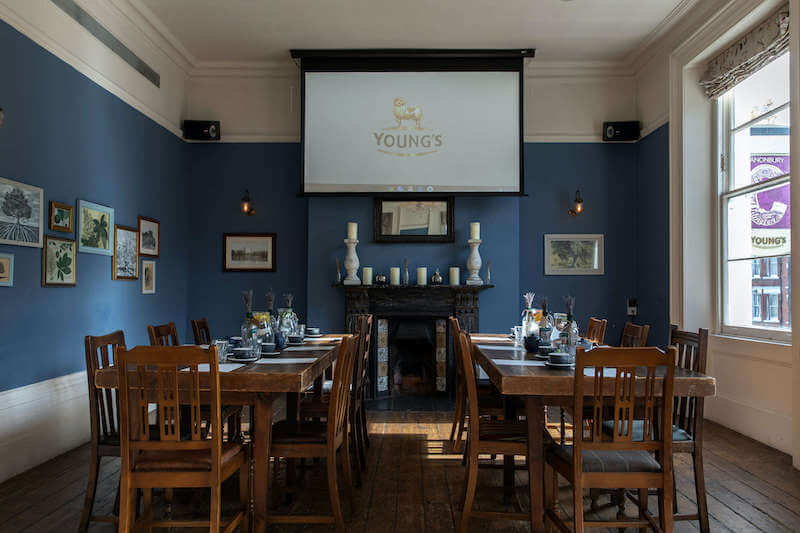 This is the perfect spot if you want to hire a private room in a pub to watch the footie. That way you'll get the vibrant atmosphere of a pub while still getting to be a little bit secluded. At The Canonbury, they also have some excellent food options ready to be served up at halftime if you need something besides beer to fill up on.
Capacity: 70 people standing and 40 people seated
Closest station: Highbury & Islington
Price: £2000 minimum spend
If you're looking for something a little quirky and unique you should definitely consider this space. Based under the overground railway arches it's got a very special atmosphere that best be described as urban and industrial, yet welcoming and warm. This is the one for those looking for something bigger and want to maintain an intimate feeling.
Capacity: 350 people
Closest station: Hoxton
Price: £1900 minimum spend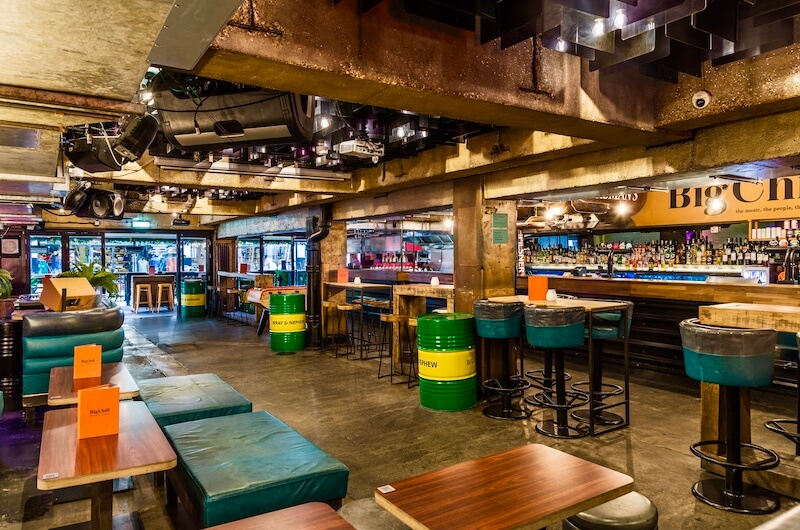 At Big Chill they're happy to get the projectors out and air what might be a historic moment while you sit back and chill. Don't let the name fool you though, this is a vibrant space that might be the perfect match for a match. Don't miss out on their fantastic cornflake chicken tenders! There's even a Big Chill in King's Cross if you'd rather go north than east.
Capacity: 220 people
Closest station: Shoreditch High Street
Price: £5000 minimum spend
This is another great option for those looking to hire a smaller space in a bigger venue. No Such Place is one of our favourite spaces in London for almost any event. It's a great spot for hosting a private World Cup screening as it has an intimate vibe for hugs after a goal and a TV to pop the match on.
Capacity: 20 people seated and 40 standing
Closest station: Haggerston
Price: £399 minimum spend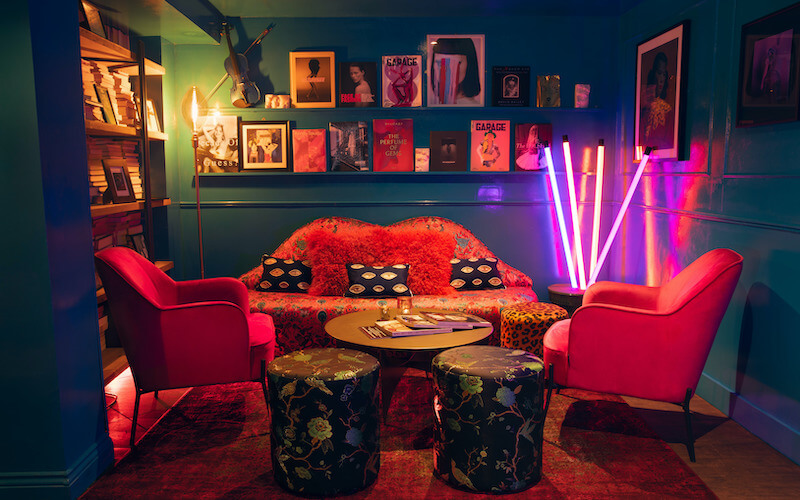 Another favourite of ours is Little Orange Door where you're always guaranteed to have a good time. If you hire out The Blue Room you'll have access to both a projector and a tv-screen, making this a versatile space however you'd prefer to watch the game. We get it if you prefer a classic ice cold pint but opt for a cocktail if you'd rather go fancy, they are to die for here.
Capacity: 25 guests
Closest station: Clapham Common
Price: £1500 minimum spend