Searching for a location that ticks all the boxes? Look no further than X + Why venue hire.
Whitechapel's X + Why is a co-working event space that combines design, technology and wellness to provide a business workspace with a difference. Located in the heart of the city, offers businesses of any size a community environment with support and resources to build and enhance both themselves and their enterprises. With a motto as impressive as theirs, X + Why's meeting room hire is equally striking. Whether you're looking to seal a big deal or wow an important client, choose X + Why event space hire.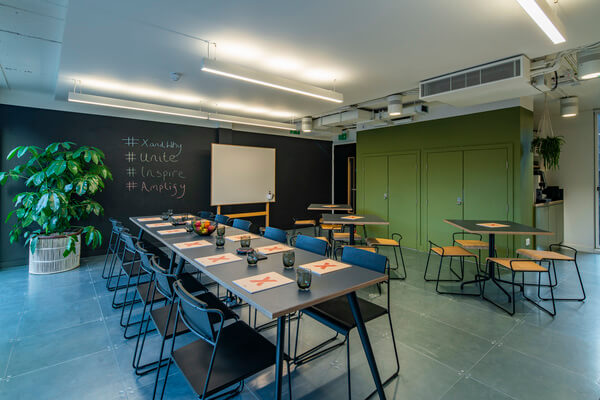 Everyone's invited
Meetings rooms, mission rooms, event spaces, wellness studios, private offices and co-working areas – whatever you're looking for, you're sure to find it here. Bang in the middle of East London and all its charm, X + Why can cater for individuals up to 250+. X + Why represents unique and creative hire prospects – whatever your business.
Got a workshop? Boasting fresh and contemporary design, the meeting rooms here are ideal for 4, 6 and 10 people. Complimentary snacks and drinks will also keep your guests happy – no matter how long that meeting's gone over… Plus, the best thing about it? Non-members can book out a room of their choice, online.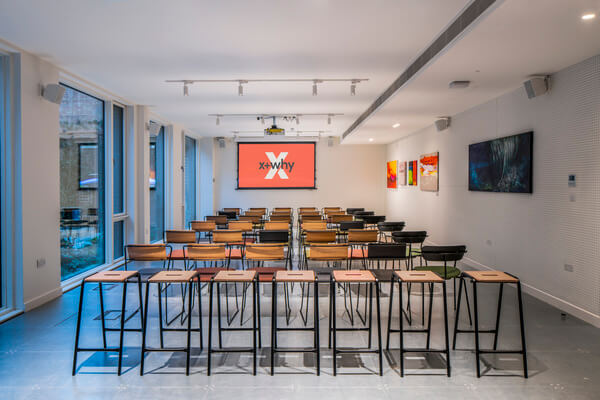 Inspire. Motivate. Innovate. The Mission Room is as creative as it sounds. A large open room that fits up to 14 guests, it's ideal for larger meetings, training and networking drinks. With a private kitchen stocked with all your faves, this will be one business meeting that nobody will want to end.
With views of the garden and beyond, X + Why's event space hire is not only a great location for team training but also external networking activities. Gaze out across East London, benefit from innovative technology and don't forget your business cards.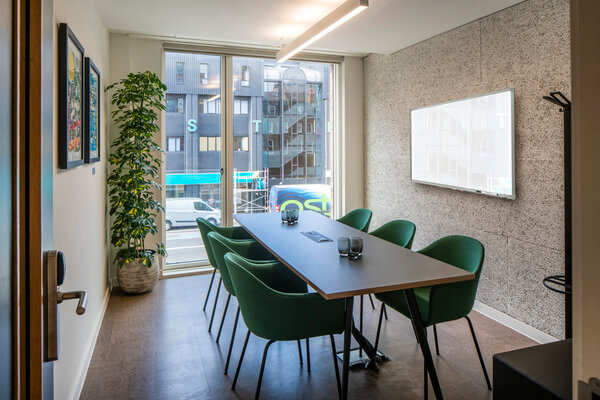 Event spaces that just keep giving
X + Why venue hire isn't just about meeting room hire – it also offers a co-working event space. Ambitious start-up? Freelancer? Or just looking for that business community feel? Choose from three different packages and get those creative juices flowing.
And if you're not already tempted by X + Why venue hire, you will be when you hear about the wellness studio. Available to hire for wellness networking activities, who would be able to resist a tech-free meeting space? Not us.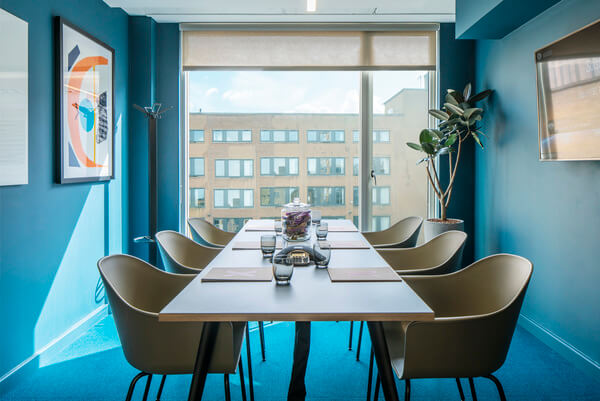 What makes X + Why venue hire so great?
Easily accessible
High standard throughout
Complimentary drinks and snacks
A range of innovative hire prospects
Flexible packages
For more information on X + Why venue hire, check out our website listing.