Hire London Film Museum Covent Garden ~ Cellar 2
About Cellar 2
London Film Museum, 45 Wellington St, Covent Garden, Covent Garden, WC2E 7BN
The largest collection of James Bond vehicles in the world is staying at the London Film Museum due to popular demand for 2018. The Bond in Motion exhibition has over 100 individual original items on display from all 23 James Bond Films from concept drawings, storyboards, scripts, costumes, miniatures and full size vehicles from cars and boats, hybrids and bikes. New exhibits include vehicles from the latest Bond film, Spectre, and the original Thunderball 'jet pack.' Creating a very unique event for any occasion, The London Film Museum can be hired from one to four spaces.

Cellar 2 has direct access from Covent Garden Piazza, creating a deep, exclusive underground environment for a smaller more intimate event of 80 people for drinks receptions. Alternatively this space can be hired with the museum exclusively for a bigger event.
Other Spaces in this Venue
Ratings & Reviews
Philipp SchreyerAugust 30th, 2018
What a nice place. The assistants are awesomely friendly and the exhibition is worth every cent. Every James Bond Car you can remember is here. You can see how the movies and car scenes are made and every car has his own scene on a big screen. All is full of music, sound and the correct light. Here you can feel how a James Bond movie is made. Plan an hour to see every car or 2-3 hours to see every scene and read every text.
GOOGLE REVIEW
Lauri TolppaAugust 30th, 2018
I thought there wasn't enough things to see considering the ticket price. Other than that, pretty nice.
GOOGLE REVIEW
Johs WhiteAugust 30th, 2018
A really cool place for all the film lovers, including a nice car collection, a real Oscar and some other spectacular items. Nice coffee and food as well.
GOOGLE REVIEW
Holly EldridgeAugust 30th, 2018
I had a really lovely visit here. The cake in the cafe was tasty and it was really cool to see all the James Bond memorabilia including costumes, cars, storyboards and even an Oscar! It was a good idea to project scenes from the films on the walls because you could see the sequences the cars were used in. I also had my photo taken in the classic gun barrel and the shop had some nice things in as well.
GOOGLE REVIEW
Terry LewisAugust 30th, 2018
Nice place to visit. Depending on what is being exhibited. I went to see The James Bond in Motion exhibition. Very good 😁
GOOGLE REVIEW
Message the Venue Host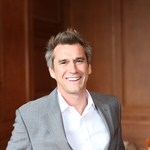 Message Venue Host