London Film Museum Covent Garden - Cellar 2
About London Film Museum Covent Garden - Cellar 2
London Film Museum, 45 Wellington St, Covent Garden, Covent Garden, WC2E 7BN
The largest collection of James Bond vehicles in the world is staying at the London Film Museum due to popular demand for 2018. The Bond in Motion exhibition has over 100 individual original items on display from all 23 James Bond Films from concept drawings, storyboards, scripts, costumes, miniatures and full size vehicles from cars and boats, hybrids and bikes. New exhibits include vehicles from the latest Bond film, Spectre, and the original Thunderball 'jet pack.' Creating a very unique event for any occasion, The London Film Museum can be hired from one to four spaces.

Cellar 2 has direct access from Covent Garden Piazza, creating a deep, exclusive underground environment for a smaller more intimate event of 80 people for drinks receptions. Alternatively this space can be hired with the museum exclusively for a bigger event.
Other Spaces in this Venue
Message the Venue Host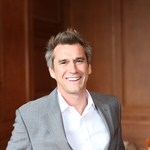 Message Venue Host
Compose Bulk Enquiry
Simply tick the Spaces you'd like to enquire with, fill in the form and we'll send your enquiry out to all of them.
Compose Detailed Enquiry
Don't worry if you haven't decided on everything just yet - just provide as much information as you can and we'll pass it on the Venue.
Date & Time
Choose the date and time of your event
Guests
How many people will be attending your meeting or event?
Venue Budget
What is your budget (inc VAT) for hiring the space? If you need food, drink and equipment etc. add details in your message at the end of the form.
Event Type
Search for an event type below or enter your own
Space Layout
How would you like your space to be set up?
Include a message for the Host
Ask questions about the venue and share details of your event.
Cancellation policy
Please write a message to the venue host to request cancellation information.
In addition there will be a VenueScanner admin charge. Show Ts & Cs.