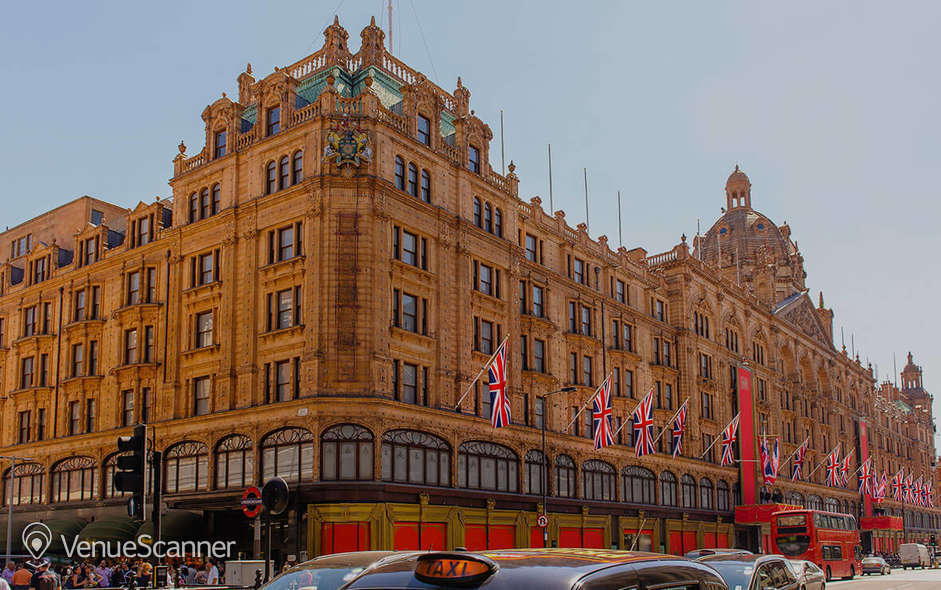 Millennium Hotel Knightsbridge, Chelsea Room
17-25 Sloane Street, London, SW1X 9NU
Capacity and Layout
Amenities
Disabled access
Air conditioning
Lectern
Stage
Cloakroom
Print/Scan/Copy
Ratings & Reviews
The location was great, +1 star. The staff were unpleasant, -1 star. The hotel room was dirty, -1 star. The hotel floor smelled like illegal substance, -1 star. The bath tub would not drain, -1 star. The only thing about this hotel that was good, was the location. Other than that, I can't say anything good about it. The rooms were small, the TV was scratched, the light switches had some gunk on it that could've been cleaned, and the bathroom was dirty. When we first arrived, the front desk staff were nice. This hotel was just an intermediary for a day due to us transferring to another hotel the next day. I'm not sure how many times you can say one day in a sentence without sounding like a broken record but the staff was tipping the needle. She didn't seem too happy with the fact it was one day. Getting to the room I found an ozone machine still inside and plugged in along with a half cleaned up room. We called the staff up and they came somewhat quick and they had no idea what it was or what it did. We asked whether the room was cleaned fully or not and they just stated "it should be". I would have liked to get a prompt yes or no but they left us to believe the latter. When getting ready to freshen up from the flight, another staff member abruptly tried to enter the room without knocking. Good thing I had the chain on the door or else they would've seen me hopping in the shower. This was the worst part. When getting back after dinner, the smell of marijuana was prominent in the hallway. I called the front desk asking for them to come check it out and they asked the room number. I politely said I would rather remain anonymous but then they said back to me my room number and that they'd check it out. I took it as a rude gesture. All they ended up doing was closing the doors half way down the hallway. When taking a shower I had to stand in the filling up water and stop my shower because it would not drain. This had to be done a few times. The bathroom in general was dirty. I would say this is my worst encounter of a 4 star hotel. I am surprised, being that it is in a prestigious area.
GOOGLE REVIEW
I had a wonderful stay here and the location was perfect. Lots of fun things to see and do within walking distance. Staff was also friendly, especially Mohamed Siraj who was very helpful! Would definitely stay here again in the future!
GOOGLE REVIEW
Would not recommend a visit her purely due to the manager's ignorance. Front desk helpful. Checked in to stay here with my baby. Our first tip solo with out my husband. When I went to the room I emailed them if we can do a change due to the extreme noise, also no hot water for bath. No one answered desk telephone so I emailed. . Email ignored - no response. Phoned again in the evening and spoke to a helpful guy who said the next morning they will move me. The next day comes and we make the move when it's my baby's nap time. . So we push the nap so we can make the chance. Only to be moved to a room with no air on and fresh paint. Intoxicating. The room was so hot I was having a panic attack from no sleep the previous night because the room so noisy and now my baby missed his nap time due to the schedule of the move and room ready. We then move to a third room and it finally has air con and working hot bath etc. This trip was a very short trip to see some family from overseas. I spent half the duration trying to to communicate issues with staff. Was not relaxing at all and took so much precious time with something that should have been straight forward should they read my email immediately or actually bothered to pick up the phone. . Could have been resolved on the day I actually came. To make matters worse my card has been charged three times and they tell me it's from my end? That it's a currency feee charge or perhaps I used my card in the hotel when I never did. This was taken when I checked in. . The last night at 12am there was a few people in the connecting room next to me. They weren't just talking. They were very loud. I rang reception and they communicated to them to be quiet because of my baby. Didn't work instead they laughed. So I phoned again. Manager came up to the room. They didn't stop. Very stubborn and obnoxious. I had to get dressed in clothes and go to speak with them. Thankfully I was awake to communicate in their language and explain to them the importance of the situation with my babies sleep and early rising. I never got any sleep in my stay there. I paid a lot of money to be tortured and sleep deprived. I tried to communicate all of the above with management about a partial refund to make up for the the massive inconvenience caused on what should have been a special holiday. I have now left with no sleep and a very unsettled baby from missing his naps and extreme noise disruption. I'm supposed to be grateful instead because now I'm finally in a better room (despite my stay has come to an end) Furthermore manager said I can have a 20% discount to make up for my troubles. It's an insult and I will be contacting my bank for a full charge back request as I never got any sleep staying there and the poor communications received. Not worth the money you pay. Not a 4 start hotel. I will be requesting the full amount back via charge back request through my bank.
GOOGLE REVIEW
Great stay for Elton John concert. 10 minute walk from Hyde park concert. Nice hotel with very comfortable rooms. Reception staff very efficient and friendly as were all staff. Very generous check out time of 12:00 but can impact on rooms being ready. Our check in was a bit late but to be fair the hotel was full. Complimentary drinks were offered . Thank you
GOOGLE REVIEW
I am not one for writing reviews, but I have to share my feelings. I would like to thank to Kristina from reservations department for all her help and patience with booking my reservation. I am very grateful for the assistance you provided to me and to my family, I have not met anyone who is as helpful and patient like you. You are the best employee in this hotel. I hope it gives you some motivation to continue doing your best! I will be sure to recommend this hotel to everyone I know. We had a great time, breakfast was delicious, there were so many different variants, I felt like I could try something new every day if I wanted to! Our room was allocated in 14th floor with fantastic view to Sloane Street. Staff in breakfast area were every day very friendly and polite. I am looking forward to see you again next year!
GOOGLE REVIEW
Other Spaces in this Venue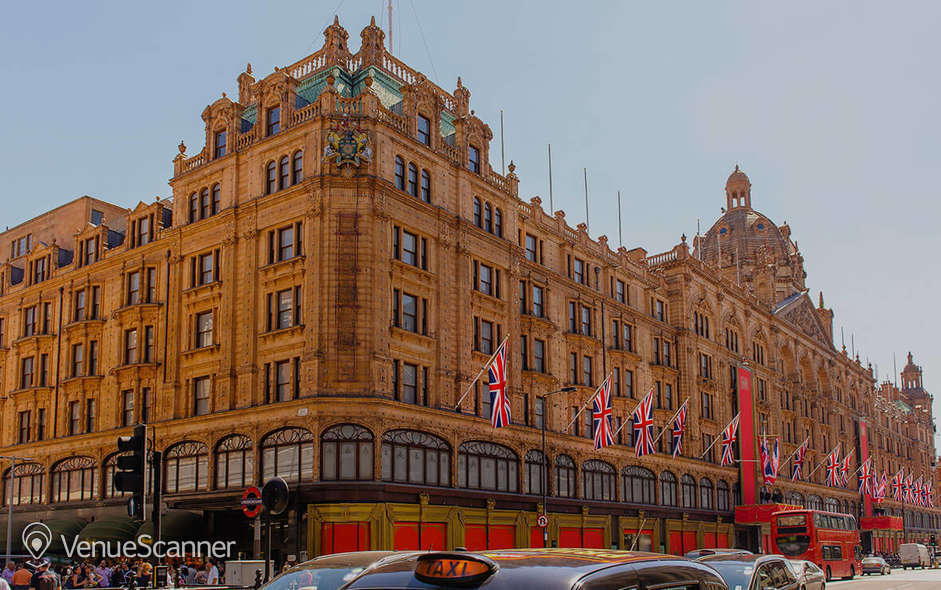 Millennium Hotel Knightsbridge, Chelsea Room
17-25 Sloane Street, London, SW1X 9NU
Cancel within 48 hours: VenueScanner guarantees 100% refund of first deposit on payments made through us. Up to £500 maximum.