About The Ridgeway Centre - Seacole
The Ridgeway Centre is a flexible conferencing centre with a wide choice of facilities. Its unique layout and flexible room settings creates a versatility that will enable you to run any event successfully.

Our team is friendly and professional, and dedicated to delivering an excellent service at very competitive rates. We will offer support and advice on how best to achieve your aims based on the facilities you would like to hire.

Hire alone or with the adjacent Nightingale, this room offers great natural light due to the wall to wall windows on one side of the room. It also benefits from an inbuilt ceiling projector giving you more space to play with for setups. This room is great for boardroom meetings due to its rectangular shape, but it also lends itself well to other layouts as well.
Other Spaces in this Venue
Message the Venue Host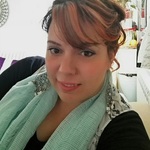 Message Venue Host
Compose Bulk Enquiry
Simply tick the Spaces you'd like to enquire with, fill in the form and we'll send your enquiry out to all of them.
Compose Detailed Enquiry
Don't worry if you haven't decided on everything just yet - just provide as much information as you can and we'll pass it on the Venue.
Date & Time
Choose the date and time of your event
Guests
How many people will be attending your meeting or event?
Venue Budget
What is your budget (inc VAT) for hiring the space? If you need food, drink and equipment etc. add details in your message at the end of the form.
Event Type
Search for an event type below or enter your own
Space Layout
How would you like your space to be set up?
Include a message for the Host
Ask questions about the venue and share details of your event.
Cancellation policy
Strict (50% refund up until seven days prior to arrival, except fees)
In addition there will be a VenueScanner admin charge. Show Ts & Cs.