'Success doesn't just happen, it's planned for', and when you're an eventprof or PA you're no stranger to living by this mantra. In my career I've had to devise digital marketing plans, prepare for business restructures, and even prep for make or break campaigns, and yet, I kid you not, not one of those tasks has ever left me as stressed as planning for my 18th birthday party. I mean, the whole thing was a complete and utter disaster, and thankfully a night I can now laugh about rather than shed tears to (definitely a story for another time). However, my point is there is no denying that event planners, organisers, EAs and PAs have a particular skill set which others (like myself) just don't have. Now, with that being said, eventprofs you must remember that event planning tools are your friends, not your foe!
Bill Gates once said, "I will always choose a lazy person to do a difficult job, because he will find an easy way to do it".  Therefore, in 2017, the time of the millennials, automation and tech innovation, it's time to take advantage of some pretty awesome event planning tools, which will ease your event planning process. Do note: event planning tools and automation tech will not undervalue your work, but will make your life a heck of a lot easier and your event management more efficient… as a bonus you'll also look really tech savvy.
So, what's hot right now? I've curated a list of five event planning tools and websites you should start utilising:
1. Doodle
 I love Doodle and I'm not referring to scribbling absent-mindedly. No, I'm talking about the website & mobile app which greatly simplifies the process of scheduling events.  You can devise polls whereby people can vote on which day, and time works best for them. Handily, it automatically syncs with your calendar and works internationally. And, do you know why I completely and utterly adore Doodle? It's free and doesn't require registration by either you or participants of a meeting poll. Of course, there are also extra premium features, such as being able to send automatic or manual reminders, request additional contact information, and see who's missing at first sight. Listen, if you want to avoid conflict booking, and having to manually send out emails requesting for availability and record responses, then Doodle is a must!
2. Whova Event Management Software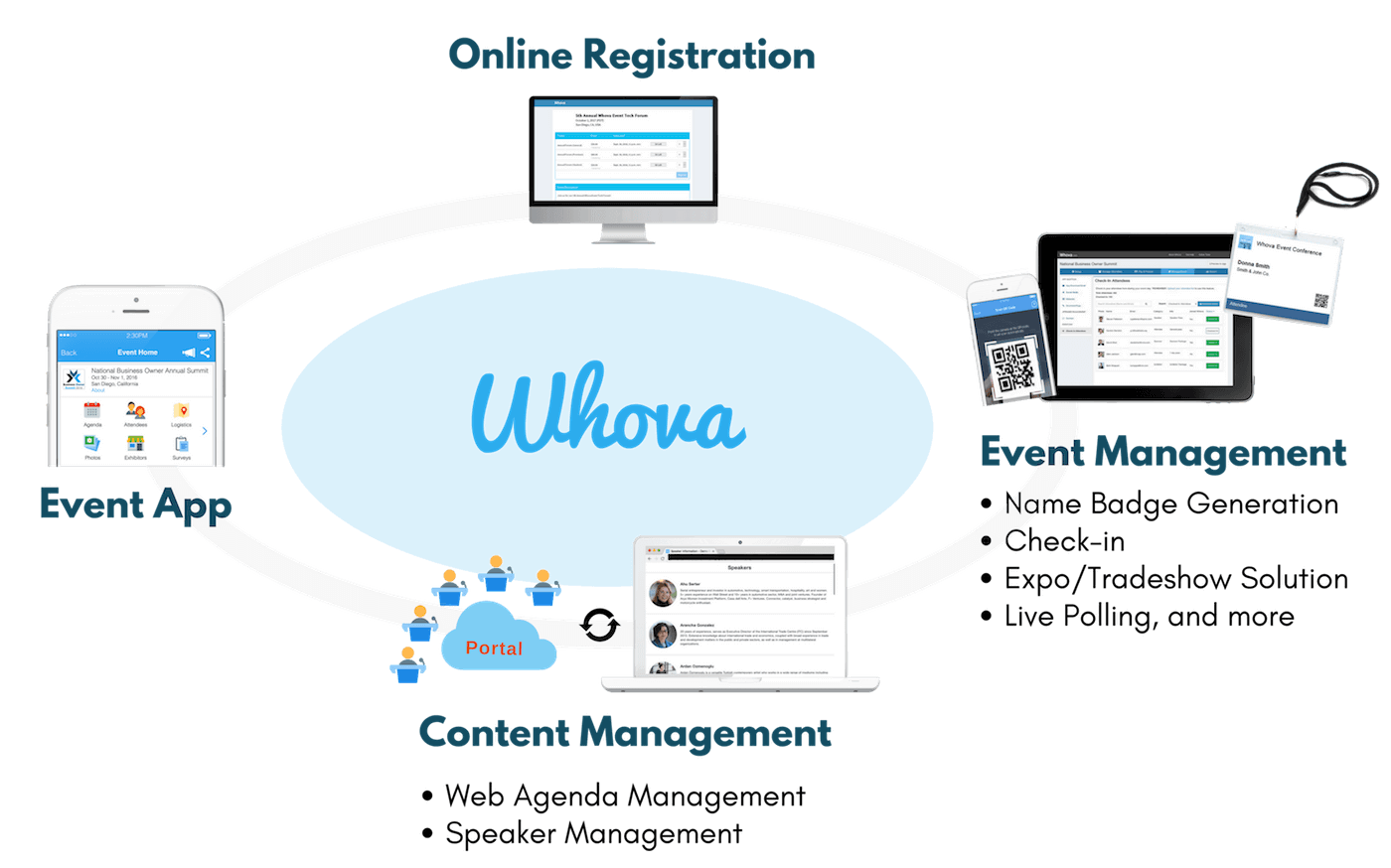 Winner of both the Event Technology Awards in 2016 and 2017, this all-in-one event management software revolutionises event management and technology. You'll find that there are many tools and software which only specialise in one particular part of event management and planning, which can be quite difficult to manage in the long run, and also may not be cost-effective. However, with Whova, you can literally manage everything and anything all on one platform and it's proven to boost attendee engagement. From, event agenda management, content management, online event registration, name badge generation, onsite attendee check-in, live polling, event marketing and so much more, you'll literally be head over heels for this amazing piece of tech!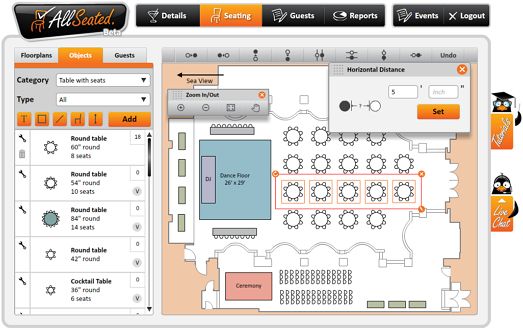 Planning a wedding, gala ball, or grander Christmas party and struggling to visualise seating arrangements? Allseated is literally what you're looking for. Enabling you to design floor plans, manage guest lists, 3D views, and create seating charts it's quintessential for ensuring your event runs smoothly, and helps you feel like a bit of a visionary. Oh, and it's free. Time to start matchmaking 🙂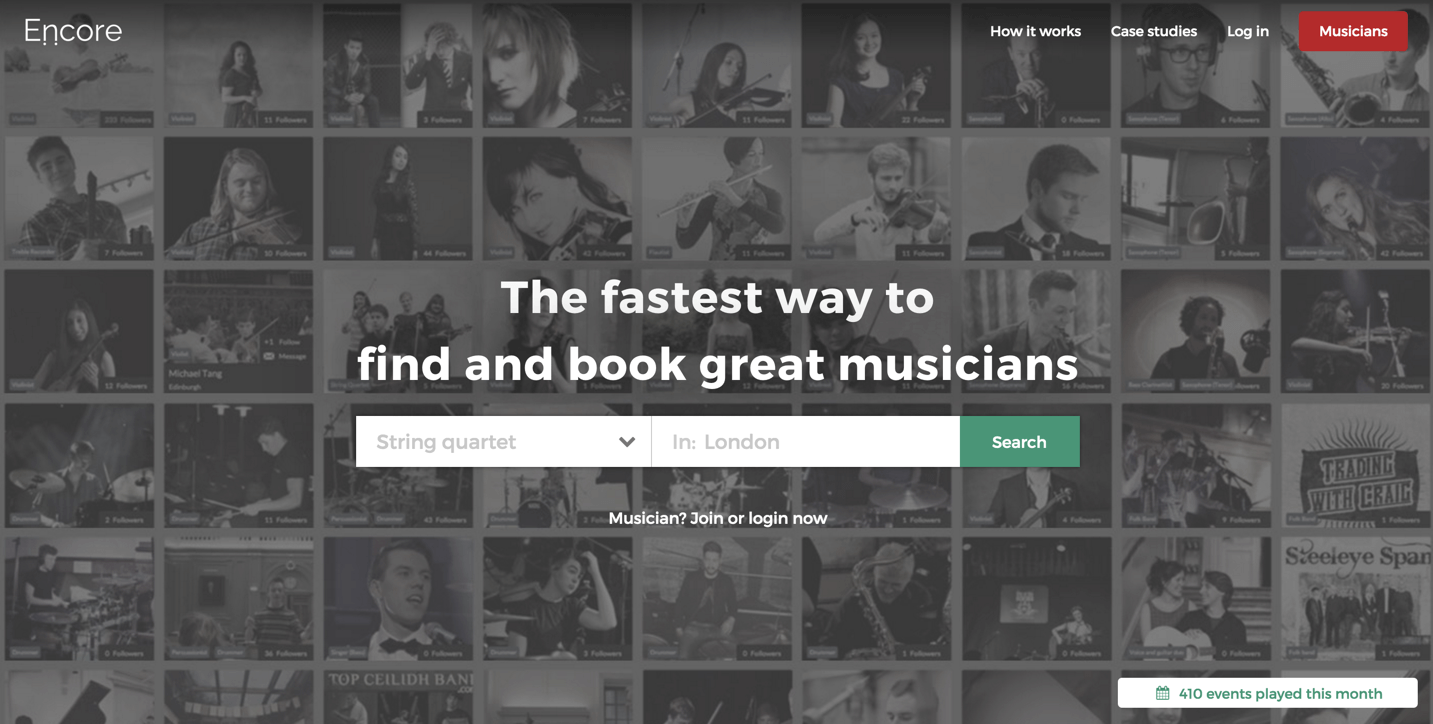 So, you've confirmed the dates of the event, visualised the seating arrangements, have a confirmation of how many people are coming, but what about entertainment? The most important thing about an event is attendees and guests need to find the event memorable and engaging. No one will consider an event successful if they were bored witless throughout it! There's plenty of places to outsource entertainment, but personally, hiring a live band or musician, I haven't found any website better than Encore. You tell them which musicians you need, and within a matter of moments you get live quotes and availability. Simple, fast, and with 0% booking fees your guests won't be the only ones jumping for joy.
Now I'm not trying to toot our own horn, and people may argue that I'm slightly biased, but when it comes to venue search for an event you're organising, no matter how big or small, there's no venue discovery platform as simple as VenueScanner. With VenueScanner you can search, discover, shop and compare for venues just like you'd shop on Amazon, it's literally that simple. With no booking fees, and online venue experts who are there to help, finding the perfect venue to match the event you're organising is a total breeze.