Instead of a standard dinner party, why not host a supper club? There are so many amazing venues around London that have some genuine and cool private dining areas. Plus, they serve up delicious foods from their restaurants. A lot of restaurants will have private rooms or offer large bookings for things like supper clubs. Some may charge for the room and others may charge per person for the meal. Either way, we can find you an amazing supper club venue on VenueScanner.
What is a Supper Club?
First things first, if you're wondering what exactly a supper club is, we've got you covered. They used to be actual venues that combined a restaurant and a social club. Nowadays, groups of people have revived the idea of a supper club by focusing on the idea of good food, good conversation, and good people. Generally, there's a set menu, often with a theme, whether it's a type of cuisine or a topic of conversation. And forming one is super easy – just get in touch with all of the foodies in your life and see if they'd be interested in indulging in delicious cuisine and interesting conversation.
Top 10 Supper Club Venues
Here are some of our favourite spaces for when you start your very own supper club, make sure to have a proper browse before you make your decision.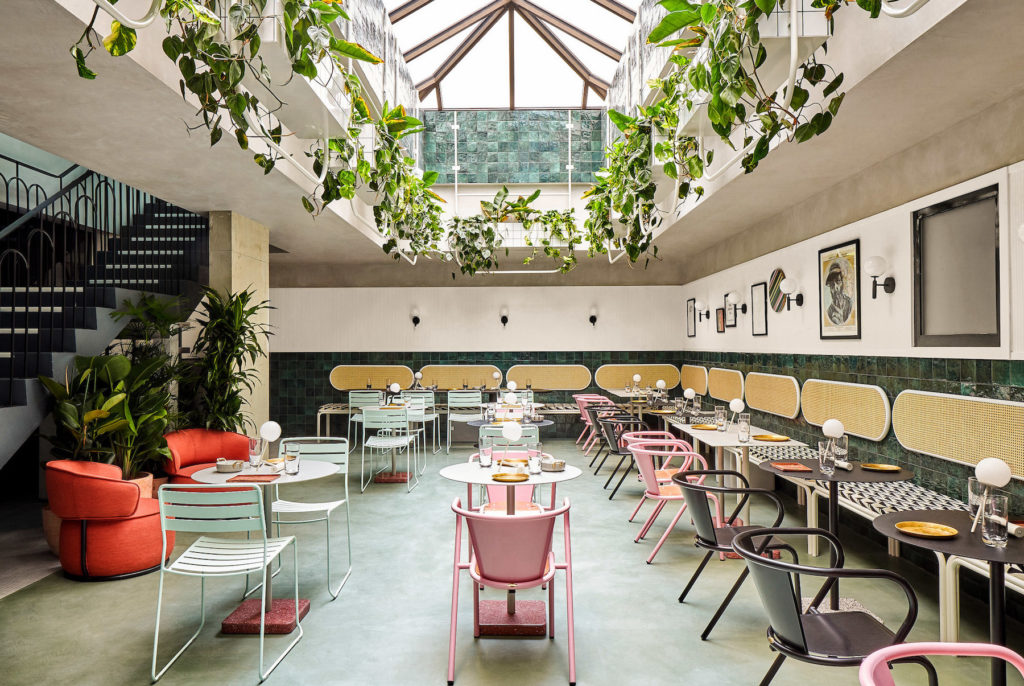 Located in Hackney, this super cool space is available for private hire. You can hire out the entire venue or the downstairs restaurant area. The space is filled with amazing natural light, beautiful plants, and even an on-site brewery and distillery. It sounds like the perfect place for an afternoon supper club experience. They serve up delicious beers, cocktails, and of course, food. They're known for their Turkish fusion cuisine and you could create a fun menu for your next dinner.
Capacity: 45 guests for a sit-down dinner in the downstairs area
Price: Price on asking
Closest station: Dalston Kingsland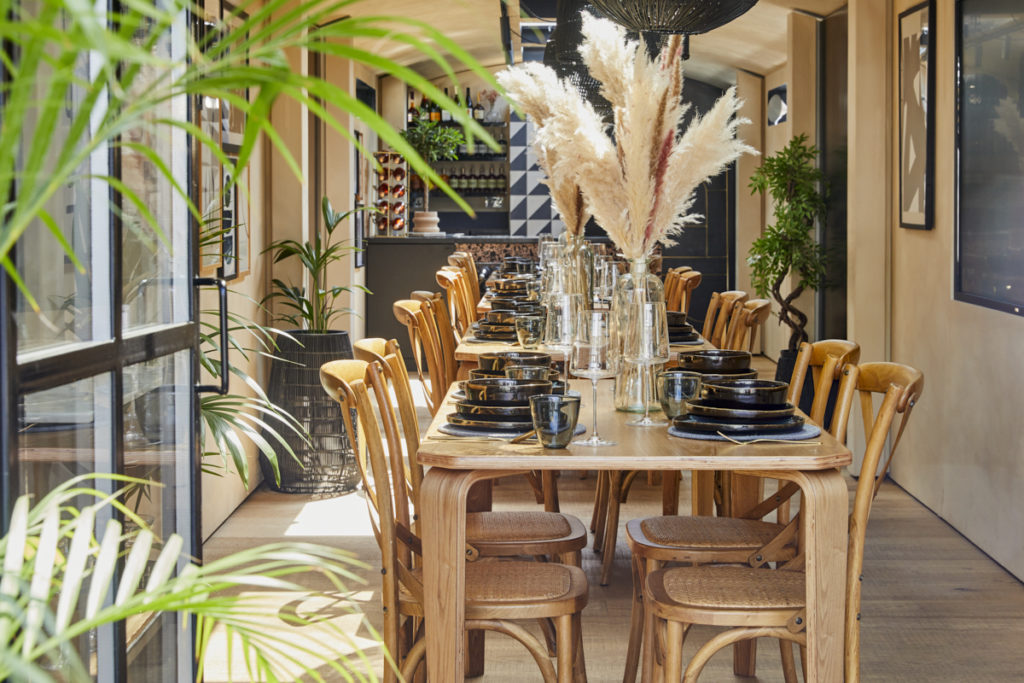 Talk about a unique space! This boat is located on the water in Paddington East. You can seat up to 30 guests on the boat and can have a 5-course dinner served up. And if you want to provide your own drinks, you can for £ 12 per person. You'll be able to host an incredible supper club in a beautiful setting and your guests will be dreaming about this space for months to come.
Capacity: 30 guests
Price: £150 per hour
Closest station: Paddington Station
We love this venue because it feels like you're inside someone's flat. The unique and quirky design is really fun and eclectic. It's also a great backdrop for a supper club. The venue is split over two floors. There's a restaurant upstairs (perfect for your meal) and then a late-night bar downstairs. Located in Notting Hill, you won't be disappointed by this spot.
Capacity: Up to 87 guests for a sit-down dinner
Price: £1500 minimum spend for private hire
Closest station: Notting Hill Gate or Ladbroke Grove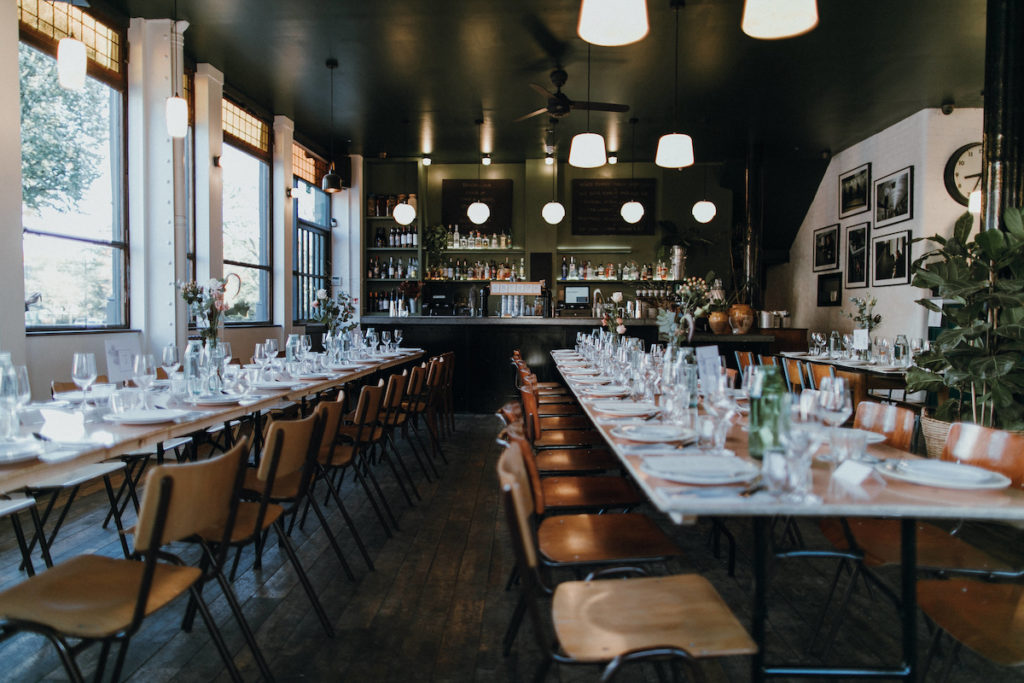 Another amazing space for a supper club, Coin Laundry offers a lot of space. So if you were looking to host the most epic supper club for a big group of people, this is the place to do it. You can seat up to 60 people in the downstairs area and up to 80 upstairs. They serve up delicious food and are centrally located, making them an excellent choice for your next event.
Capacity: 40 guests for a sit-down dinner
Price: £4000 when exclusively hired
Closest station: Farringdon or Chancery Lane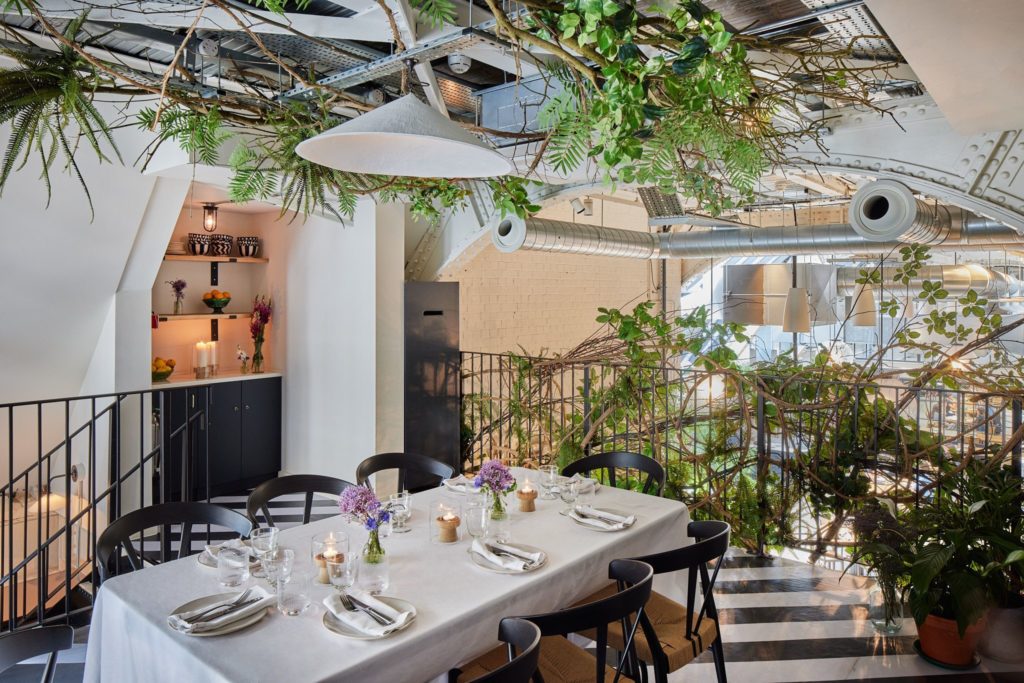 This neighborhood restaurant is a stunner. Two of the founders are the duo behind catering company Tart London, which means you know the food is going to be epic. They have an amazing mezzanine level where you could absolutely host a supper club. It seats 14-18 people and has big beautiful windows and lots of greenery, making it your own little oasis.
Capacity: 14 guests for a sit-down dinner
Price: £750 minimum spend
Closest station: Victoria Station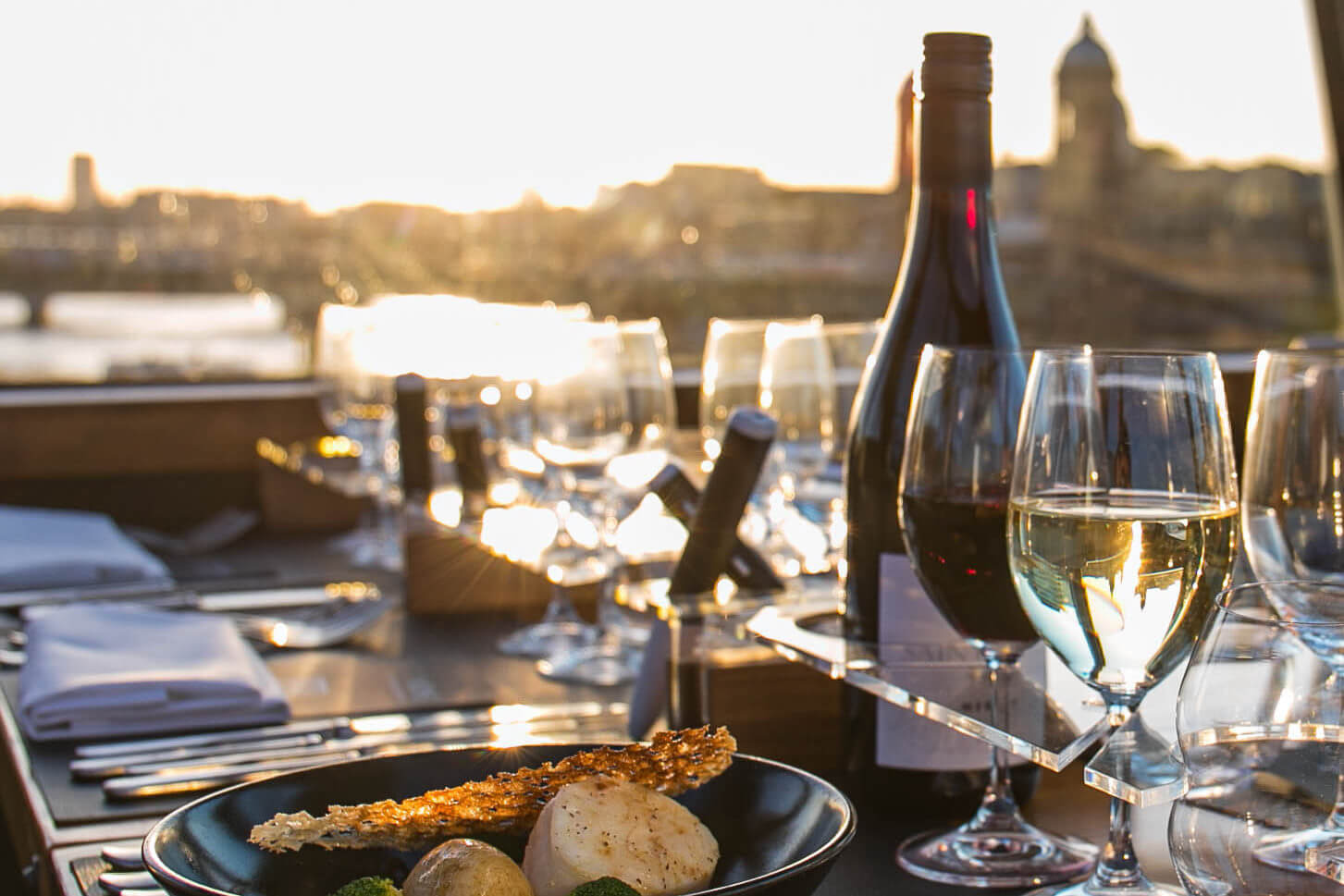 This is probably the most unique place to host a supper club on our list. You can dine on a bus that has a glass roof, while it takes you on a journey around some of London's hotspots. You'll get panoramic views of London while indulging in an insanely delicious meal. Hire out the entire thing and you can bring 38 of your favourite foodies.
Capacity: 38 guests
Price: £3000 per day
Closest station: Embankment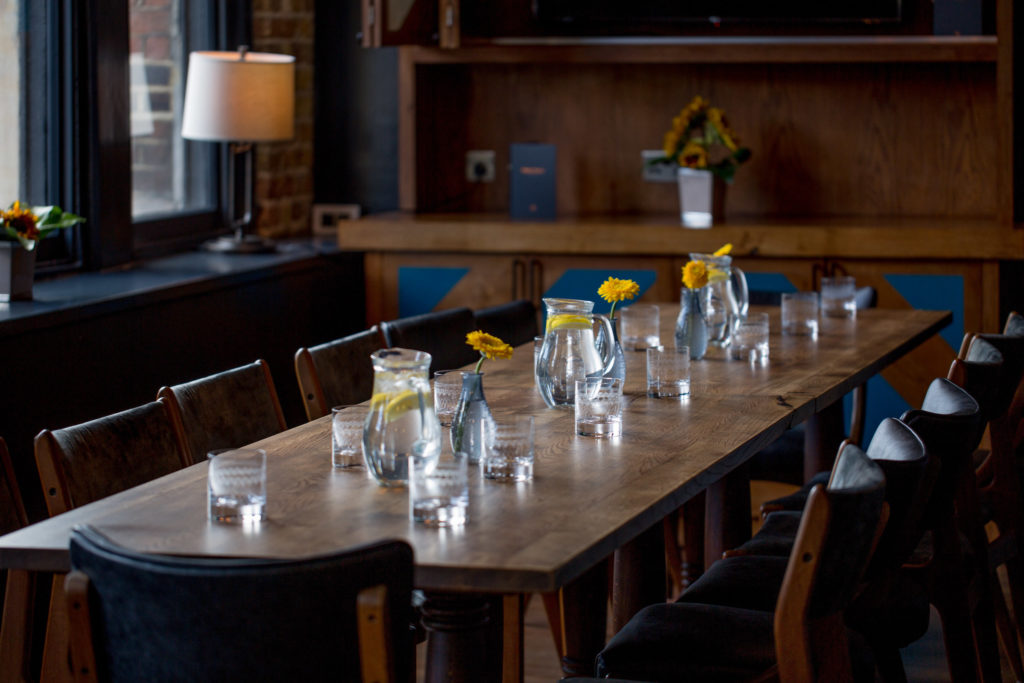 Found in the heart of the City, Smiths of Smithfield is an iconic London spot serving up delicious cocktails and food. The Market Room is an excellent spot for your next supper club. It fits between 14-20 people and you'll probably enjoy some delicious beef as they host a Beef Butchery Masterclass here. Sounds good to us!
Capacity: Private dining room for 14 guests
Price: £100 per guest
Closest station: Barbican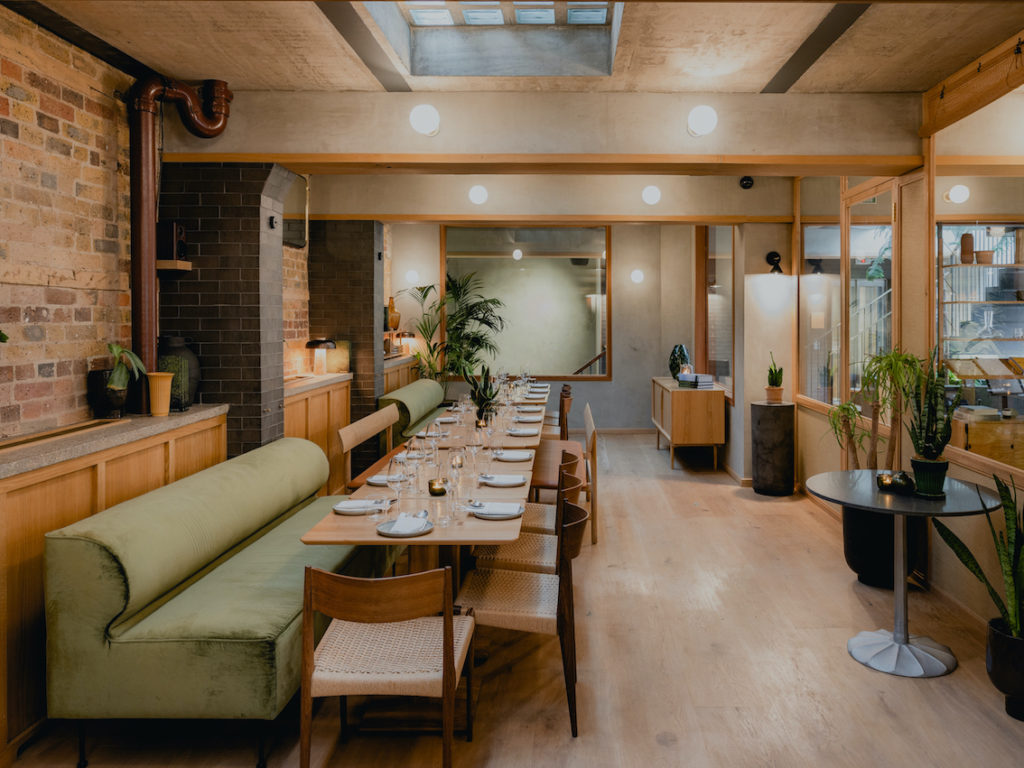 PANTECHNICON is a unique fusion between Scandinavian and Japanese craftsmanship. The building is located in Belgravia and the exteriors are grand while the interiors are sleek and understated. This is an ideal choice if you're looking to host a supper club in an inspiring and bright space while being served a delicious meal by ultra-friendly staff.
Capacity: 22 dinner guests in the Eldr Dining Rooms
Price: £350 minimum spend
Closest station: Knightsbridge, Sloane Square, and Green Park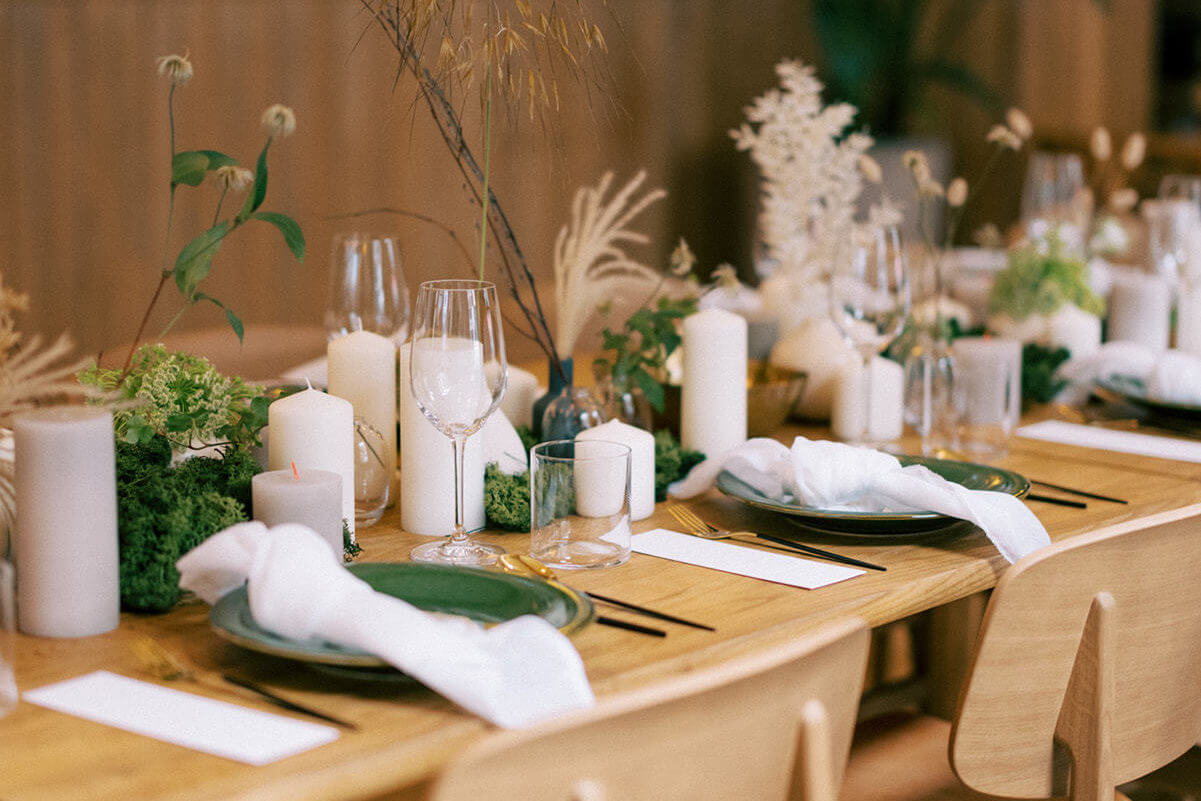 This laid-back dinner experience pays homage to casual Italian dining. The bright space serves up simple yet irresistible dishes in a friendly environment made for private dinner parties and great conversations. Our favourite on the menu is the Parmigiana!
Capacity: 36 guests in the private dining room
Price: Price on asking
Closest station: Marble Arch
Last but not least is another Italian favourite of ours. Serving up the best of Italian Cuisine and seamlessly merging it with fresh British seasonal produce is what this abode is all about and we would love to host a supper club here. It's a cosy and friendly space boasting not only incredible food but also a well-curated wine list.
Capacity: 20 guests for sit-down dinner in the Sunset Lounge
Price: £100 per guest
Closest station: Clapham Common