Your next private hire event should be at a cinema, and here's why.
Your audience have shuffled inside and found their seats. The pre-screening chatter has hushed as the lights go down, and now you're ready to go. There's no doubt about it: hosting your private hire event at a cinema offers an incredible way to make an impact on your viewers.
Whether you're renting the space for a private screening, wowing your clients with a presentation, hosting an intimate Q&A session – or doing something completely different – there are plenty of private cinemas for hire in London to help you put on a memorable event.
'But where are the best ones?' you are quite rightly asking. We've rounded up ten of the coolest cinemas in London below…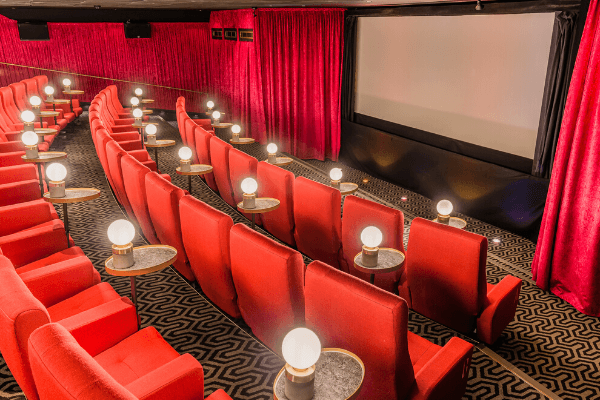 With 13 cinemas across the UK – six of which are in London – Curzon have everything you need for a hassle-free screening. Top quality technical facilities and comfy seats are naturally in place, and there's a dedicated events team to see you from the initial site visit through to the successful execution on the day. Curzon cinemas can seat anywhere between 28 and 307 guests, with full food and drink options available should you need them. More details here.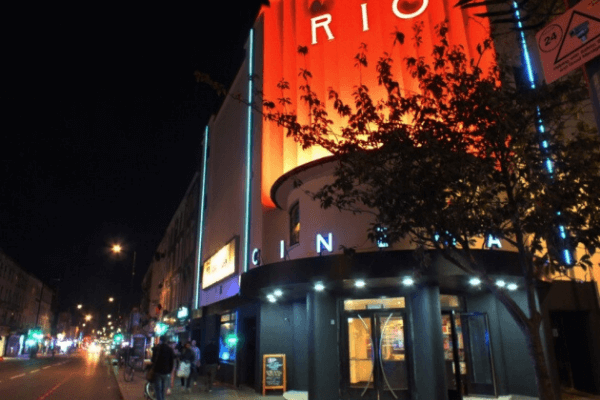 This is one of the best independent cinemas in London, with expertise hosting anything from film festivals and music events to private parties. The Rio, perched at the heart of vibrant Kingsland High Street, has a 400-seat capacity complete with a large stage, state-of-the-art projection equipment and Dolby sound 5.1. Added bonuses? There's a full bar, with a late licence on Friday and Saturday.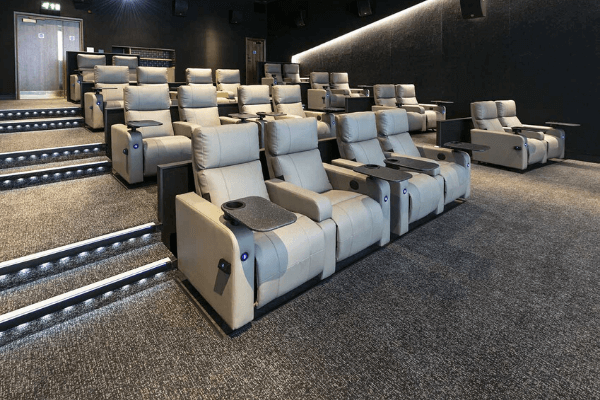 Truly a giant of the cinema world – there are 121 Odeons around the UK, after all – these guys vow to bring the magic and excitement of the silver screen to your event. They have a number of sites throughout the city, and Odeon Luxe & Dine in Islington – with its first-class reclining seats, fresh food and cocktails – is a great choice for hire if you're going all out. With an expert event management team in-house, Odeon has some of the best cinema hire London can offer. More details here.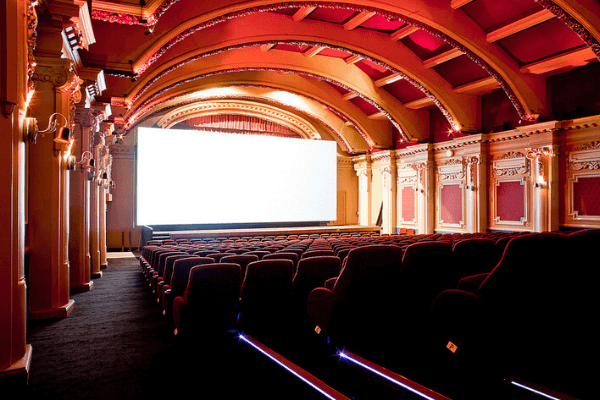 Screen One here at The Ritzy has been fully restored to look how it would have done 100 years ago, so naturally it's a grand and historic place to catch a movie. It's also perfectly suited to private hires, whether those be AGMs, parties, conferences or… wait for it… weddings. That's right, The Ritzy is a fully licensed wedding venue. This much-loved Brixton cinema has five screens (ranging from 52 to 350 capacity) and also features a live music venue; Upstairs at The Ritzy. More details here.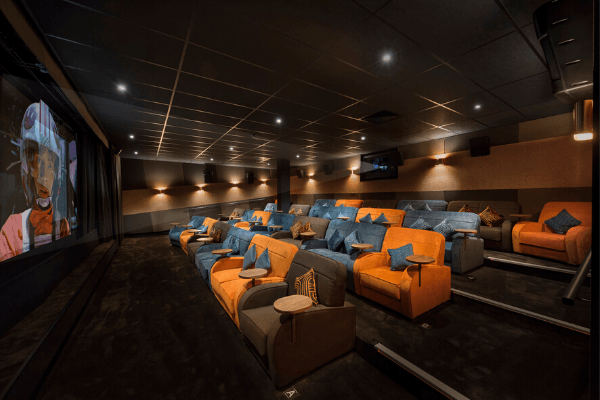 There are 10 Everyman cinemas in London, and each can be hired out privately seven days of the week. Event organisers are able to watch films old or new and play their own content, whether that be a slide-show or a presentation. Everyman can offer luxurious sofa seating and top-notch technical facilities, with the capacity to host everything from intimate screenings to children's parties. If you're a short film-maker wanting to see your work on the silver screen, Everyman can cater for that, too.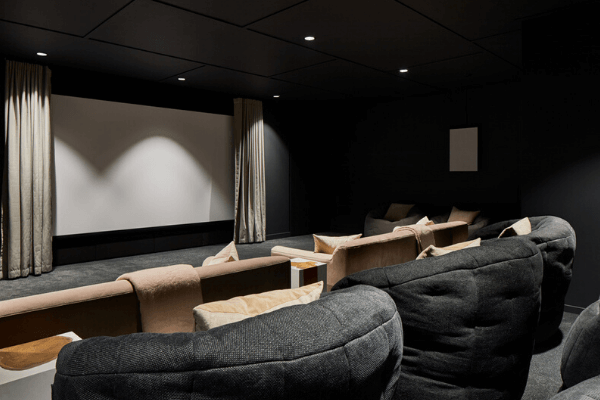 If you're seeking a cool and cosy private cinema to hire in the city of London, we'd tip The Collective Venues in Canary Wharf. With space for 21 guests to climb in to comfy armchairs or curl up on a beanbag, their Big Screen cinema room is ideal for team presentations and away day events in an unusual and uplifting setting. More details here.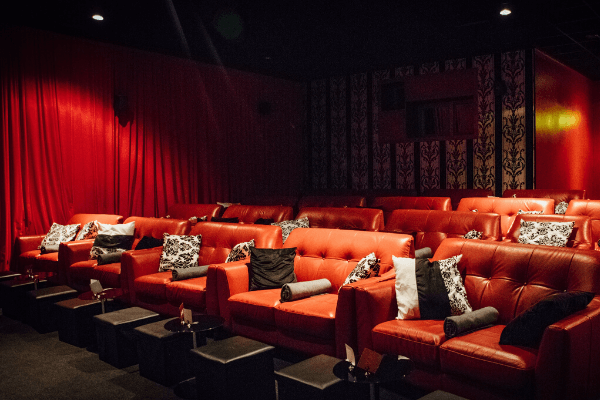 Genesis is another of London's independent gems that you can hire out in Bethnal Green. From private screenings to premieres and festivals to conferences, the venue can host your event on one of their five big screens – the largest can seat 568, the smallest 40 – with microphones also on cue to introduce special guests and host panel debates.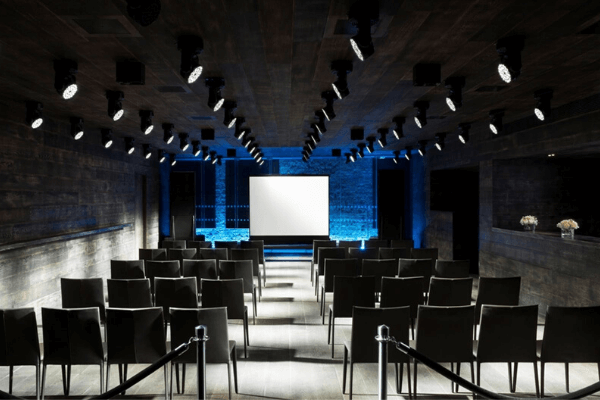 So it's not a cinema per se, but the slick basement of the London Edition can be decked out to host film screenings for up to 70 people. With a striking lighting design from Patrick Woodruff and state-of-the-art audio and visual features, it's a cracking option for a private hire event in Soho. There's also a fully equipped DJ system – so no need to book somewhere else for the after-party – and 24-hour multilingual secretarial staff; handy if you've got visitors from overseas. More details here.
Hoping to hire a cinema in London for a child's birthday party? Step forward Phoenix: the much-loved and historic building that originally opened in 1912 as The East Finchley Picturedrome. Open to up to 50 guests for an all-in price of £390, mum and dad can expect exclusive use of the cinema, your choice of DVD, a duty manager, party music and a birthday message on the big screen.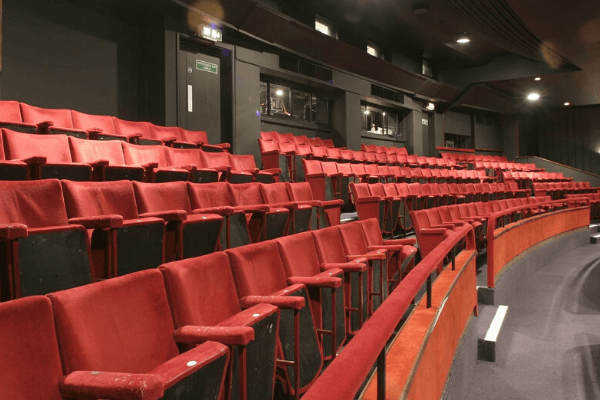 A name synonymous with world-class dance performance, Sadler's Wells is also a pretty sweet place to host a film screening in London. With three contemporary theatres ranging from 180 in capacity right up to 1,500, Sadler's Wells boast a dedicated team for your event management as well as an in-house catering team. More details here.
For more of the best private cinema hire London options, click here.