We're showing you the 5 best conference venues in Liverpool, to help you plan those all-important corporate events.
Forget run of the mill, choose one of our top five conference venues in Liverpool to engage and inspire your guests. Hosting a successful conference, convention, or symposium can be a game changer for your business, so make sure you select a conference venue which leaves a lasting impression.
We know just how important location can be when it comes to booking a large event space. Selecting a well-connected venue with excellent transport links is crucial. Not to mention the need for plenty of space for your conference delegates and affordable catering options. The whole venue-finding process can become quite exhausting when striking out on your own!
Liverpool has a lot to offer when it comes to hosting large-scale events such as conferences. So, we've chosen five of our favourite Liverpool conference venues to make your decision when booking as easy as possible. From the iconic to the unconventional, the state of the art to the traditional, VenueScanner is guaranteed to have a venue that best suits your needs for your special event. Fully equipped with AV facilities and offering conference catering packages.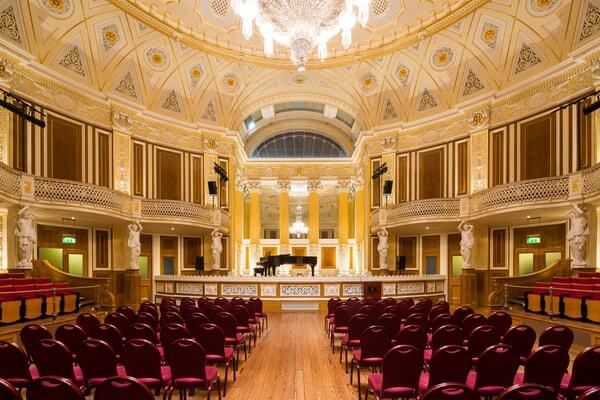 The Concert Room at St George's Hall is a breathtaking event setting, ideal for corporate conferences. Built in the 19th century and featuring impressive chandeliers and barrel vaulted ceiling, The Concert Hall is an extremely memorable space. This space seats up to 500 delegates and additionally provides a number of breakout spaces. Find out more about hiring St George's Hall.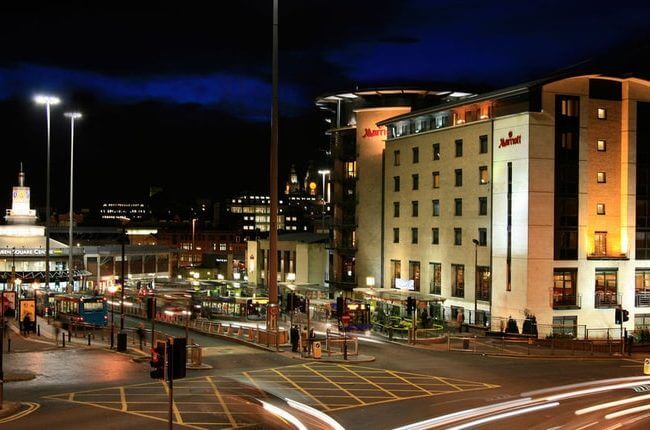 Marriott Liverpool City Centre Hotel provides an excellent all-in-one conference option. This modern hotel features classic, functional decor and a space large enough to seat 300 theatre-style. Their fantastic catering packages and AV facilities are just a few features that help this venue stand out. Find out more about hiring Marriott Liverpool City Centre.
The Old Hall at Bruntwood Cotton Exchange is a venue steeped in history. This Grade II listed building is located in the heart of Liverpool's commercial district. The Old Hall provides room for conferences of up to 120 people. There's even a roof terrace for outdoor events in the summer. Find out more about hiring Bruntwood Cotton Exchange.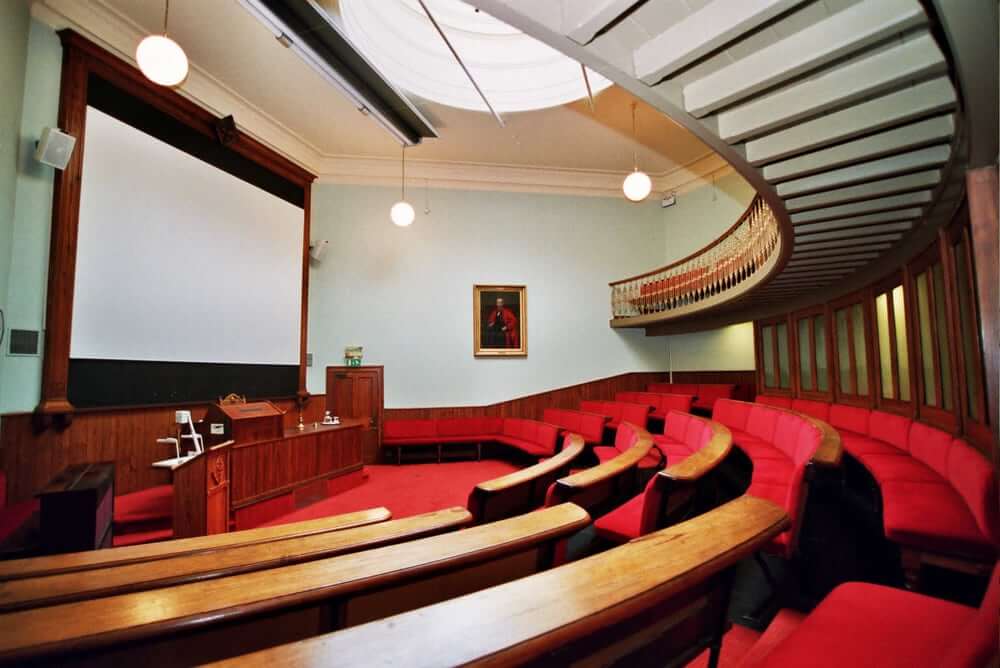 The Historic Lecture Theatre at The Liverpool Medical Institution was built in 1837. Seating up to 120 delegates on fixed bench seating, this gorgeous Victorian theatre certainly makes an impact. Ideal for conferences, talks, and seminars. Tailor-made packages can be produced to meet your needs and leave your delegates with a lasting impression. Find out more about hiring Liverpool Medical Institute.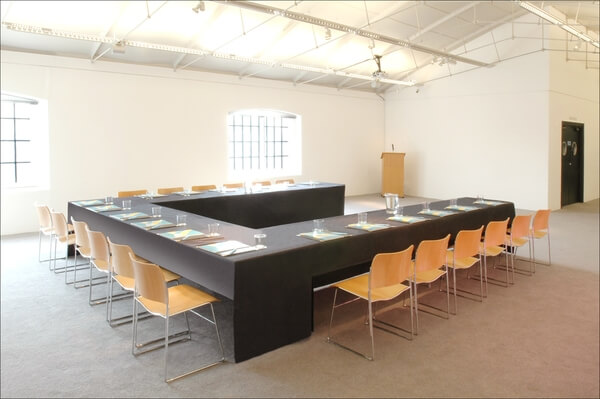 Adjacent to the top floor temporary exhibition galleries, the 4th Floor Concourse Space at Tate Gallery Liverpool is a fantastic blank canvas space. Situated in the historic Albert Dock, this space has magnificent views of the River Mersey. You and your guests can even enjoy exclusive, private views (out of hours) of the current exhibition during the course of your event. Find out more about hiring Tate Gallery Liverpool.
Still not sure you've found the right conference venue?
If these spaces don't tickle your fancy, you'll find thousands of other options over on our main website. Simply search, enquire and book your venue through VenueScanner. We'll reward you with a voucher of up to £100 to one of your favourite brands to say thank you! What's more, the service is completely free to use. Plus, VenueScanner offers more event spaces across the UK than any other online booking platform.
Click here to navigate to the home page or visit this page to discover more of the exciting conference venues in Liverpool we offer. Alternatively, if you'd like a little help planning your event you should check out our blog 'Tips and Tricks' section for loads of free expert advice on planning the perfect conference. You can thank us later!