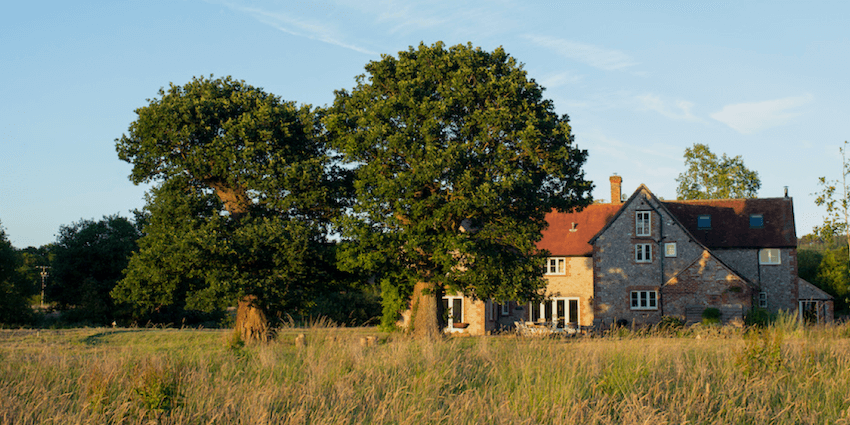 We've collected the best company retreats in the UK for all budgets that your team will see as a (re)treat rather than a duty
Why is it that team building activities rarely do the trick when we've tried so hard to plan everything in the right way, pick the right venue and activity, and make sure to execute it flawlessly?
Well, it turns out we might all have been doing it wrong this whole time as full day or multiple days retreats is the latest in company team building activities.
As remote work becomes more and more popular for companies and startups, team bonding and quality time with your coworkers will be crucial in order to stay connected, maintain team spirit, and build company culture. Not seeing the team very often means we need to make up for time lost and the best way to do so is with a proper company retreat to recharge batteries and get some well-needed team bonding and time together. Trello even suggests that relaxing and winding down is key to higher productivity.
What is a company retreat?
As opposed to more classic team building activities a company retreat usually includes staying at a hotel and combines work activities and more casual activities like dinners and games. By doing so the line between work and personal life becomes slightly blurred and you get to know your coworkers better as the environment is more relaxed. The change of scenery can also help the team get more creative and think outside the box. Ideally, people don't even think about the retreat as work and we've collected all the best ideas to make this happen.
Company Retreat Trends
Maybe you're wondering what the latest in company retreats is and we've got the answer!
We've seen an upswing in companies looking to plan longer retreats post-covid, it seems as if remote working calls for at least a few days of away time when you actually do get the time to spend together. Another trend we've seen is a rise in popularity for is offsites abroad exploring Europe or other parts of the world with colleagues.
Sustainability is another popular area of interest for team offsites and company retreats. In this list alone we've included some of our most popular sustainable options so you can keep your conscious clean while still treating your colleagues to something special.
The top company retreats in the UK
Here they are – our handpicked locations for kicking back and bonding with your coworkers. Browse through these excellent choices and make sure to note your favourites so you can book them when the time comes.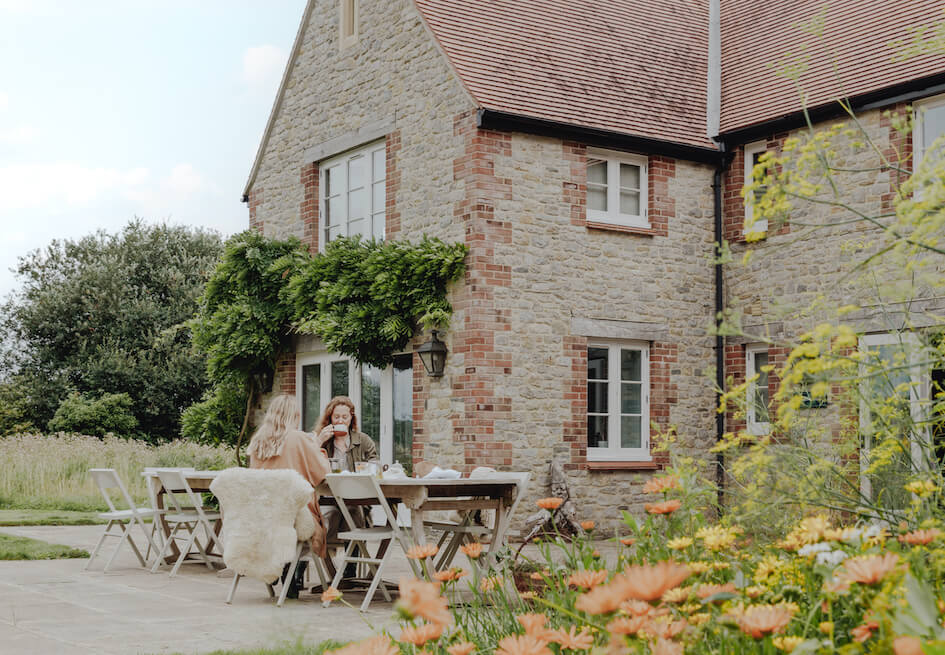 This gorgeous organic farm is a wellbeing retreat and nature reserve focusing on sustainability. The building is from the 18th century and is ideal for small business retreats and startup get-togethers as it can host up to 32 people. Get ready to reconnect with nature in this beautiful setting, explore the treehouse, and take a dip in the lake as you wander through the surrounding lands. Catering is available upon request.
Capacity: Up to 27 guests
Price: £240 per person
Location: Somerset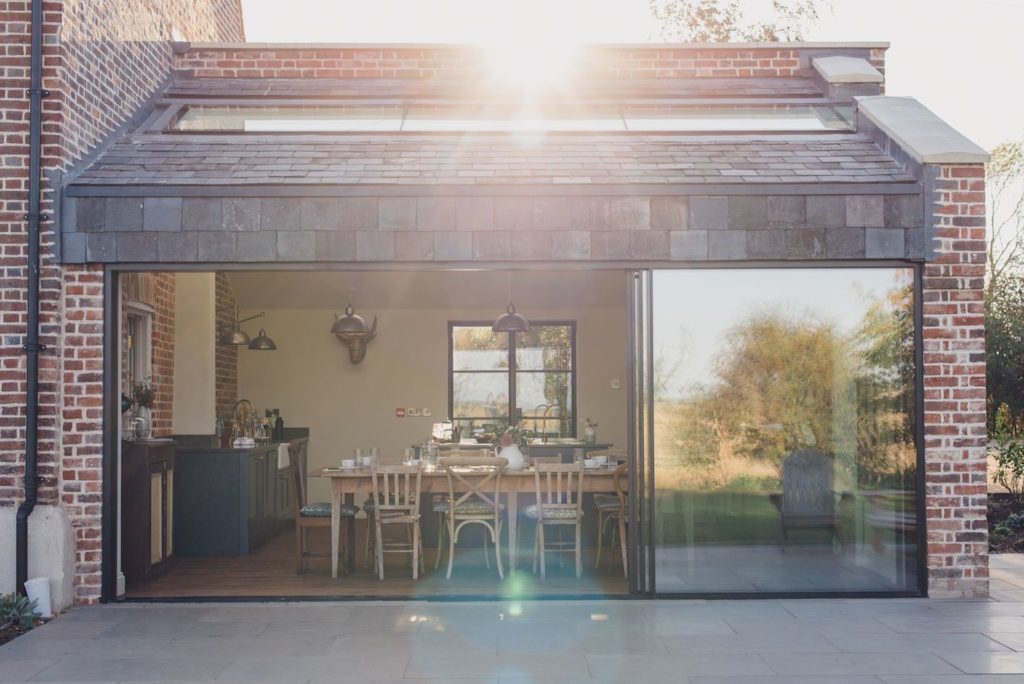 Enjoy the breathtaking scenery from this family estate and natural reserve on an island just off the Kent coast. While only 40 minutes from London's busy streets, this rural site offers a true escape from it all. This is an inspiring space for a corporate getaway where you and your team can relax, unwind, and get the space you need to get creative. Upon request activities and workshops can be arranged both indoors and outdoors. You'll also have a clean conscious going home as this is a sustainable venue with seasonal and locally sourced food and solar powered electricity.
Capacity: Up to 200 guests
Price: Price on asking
Location: Isle of Sheppey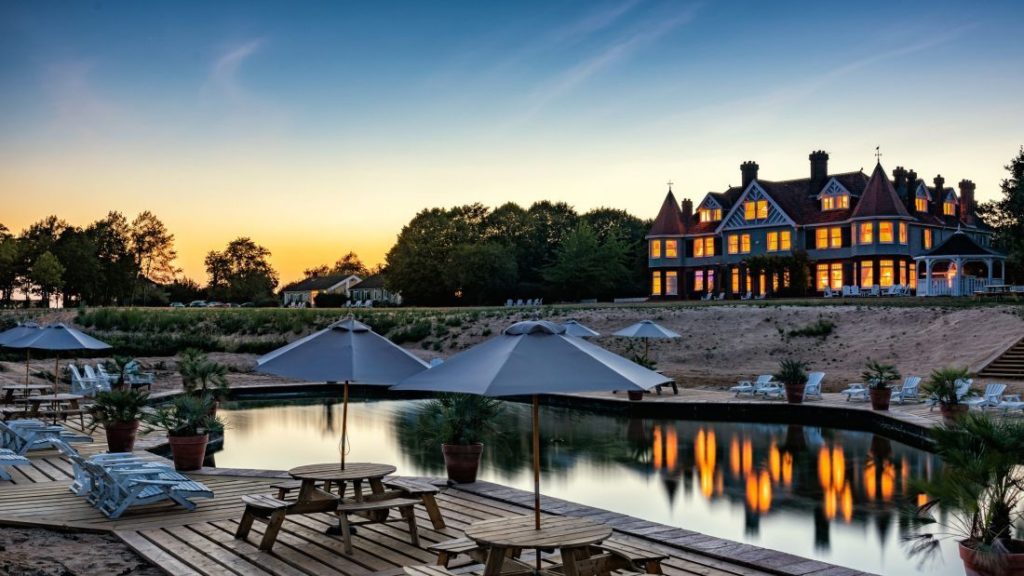 How about escaping to a private island? This venue is something completely different. It is a beautiful space featuring multiple houses, making it a super flexible option for any type of business. It's a truly magical space with a tidal causeway that gets completely covered when the tide is high. Could it be more secluded, peaceful, and ideal for thinking outside the box? We don't think so!
Capacity: Up to 250 guests
Price: Price on asking
Location: On the private island wit the same name just off Essex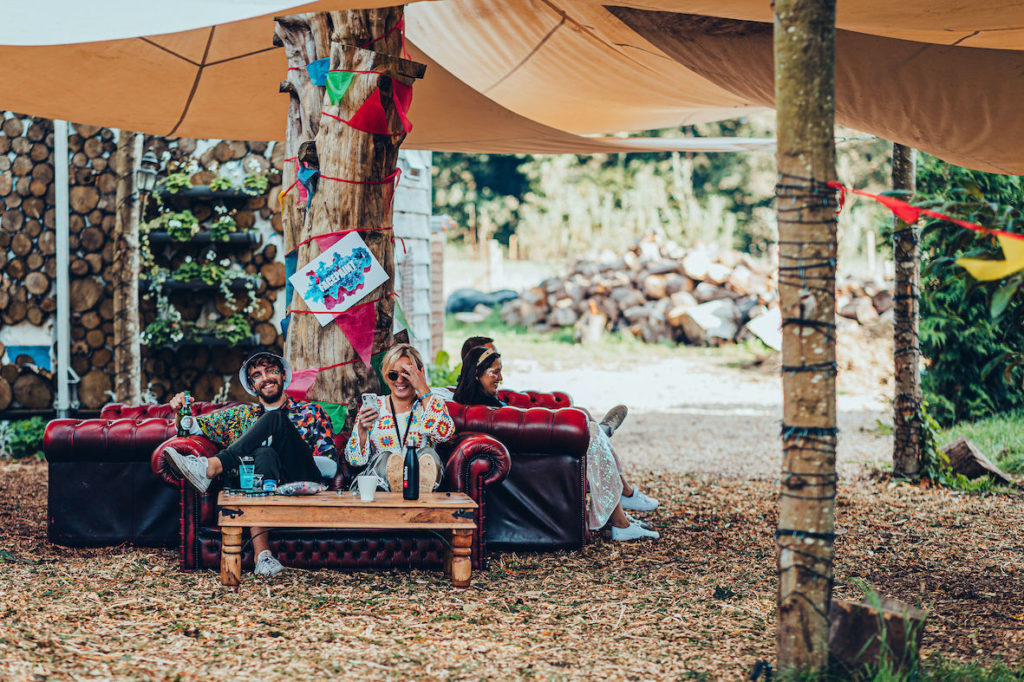 Glamping is the perfect getaway for teams looking to experience luxury camping in nature. It offers all of the comforts of home, but with a unique twist – you'll be out under the stars! Unlike traditional camping, glamping accommodates all types of people, and lets you experience the great outdoors with modern conveniences. Glamping comes in many different styles, and it's open to anyone who wants to try something new and exciting – where you're staying is just as much a part of your trip as the place you are visiting and at Plush Tents Glamping where you're staying is awesome!
Capacity: Up to 120 guests
Price: Price on asking
Location: Oakwood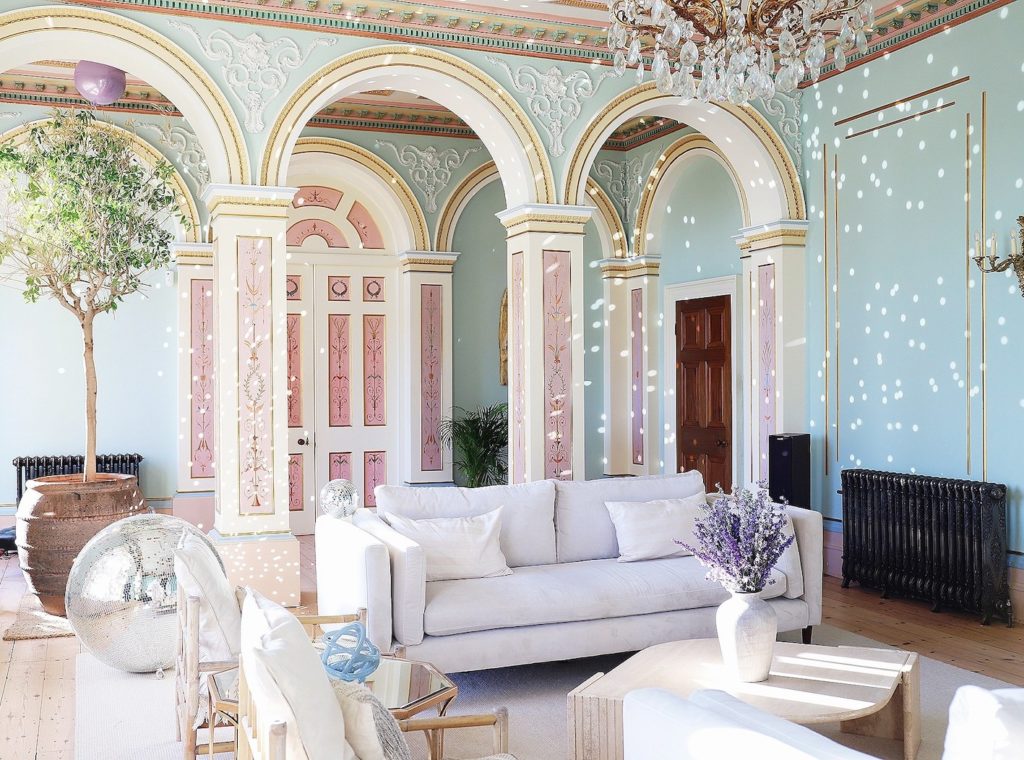 This stylish space is truly inspiring with pastel tones and original details. The Locations House is steeped in history and you'll be sure to find plenty of space for your thoughts in this secluded location, because as the name might suggest: it's all about the location here.
Capacity: Up to 100 guests
Price: Price on asking
Location: Knowle, outside of Birmingham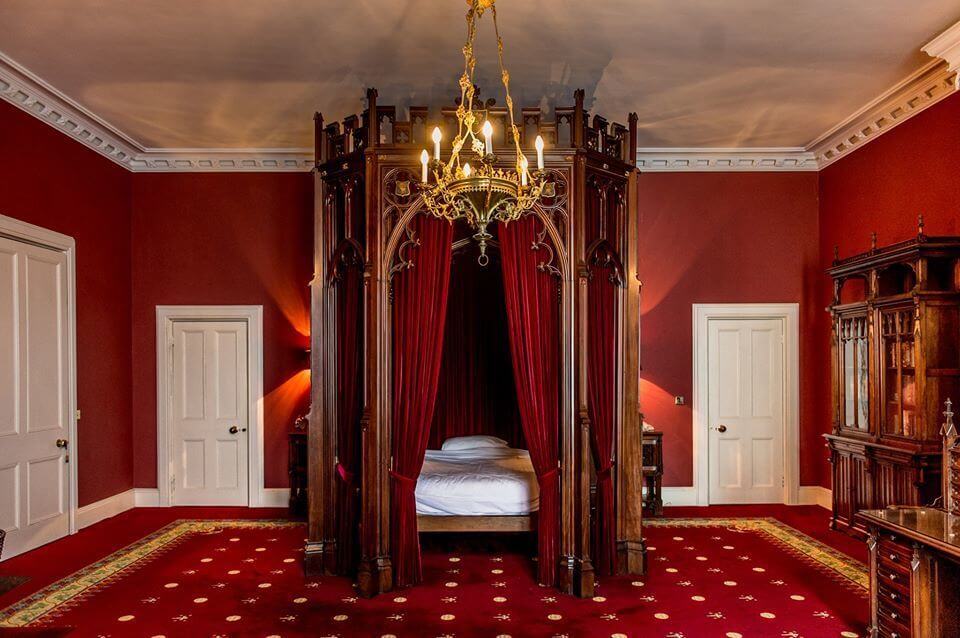 This restored Victorian stately home has been the setting of multiple film and television sets, including 'The Secret Garden' and 'Sherlock Holmes – The Sign of Four'. It's the perfect place to spend your next retreat with the team as its rich history takes you back in time and lures out your creativity. Use the breathtaking lands for some well-needed team building or enjoy a special evening in the dining room in front of the extraordinary marble fireplace.
Capacity: Up to 100 guests
Price: Price on asking
Location: North Yorkshire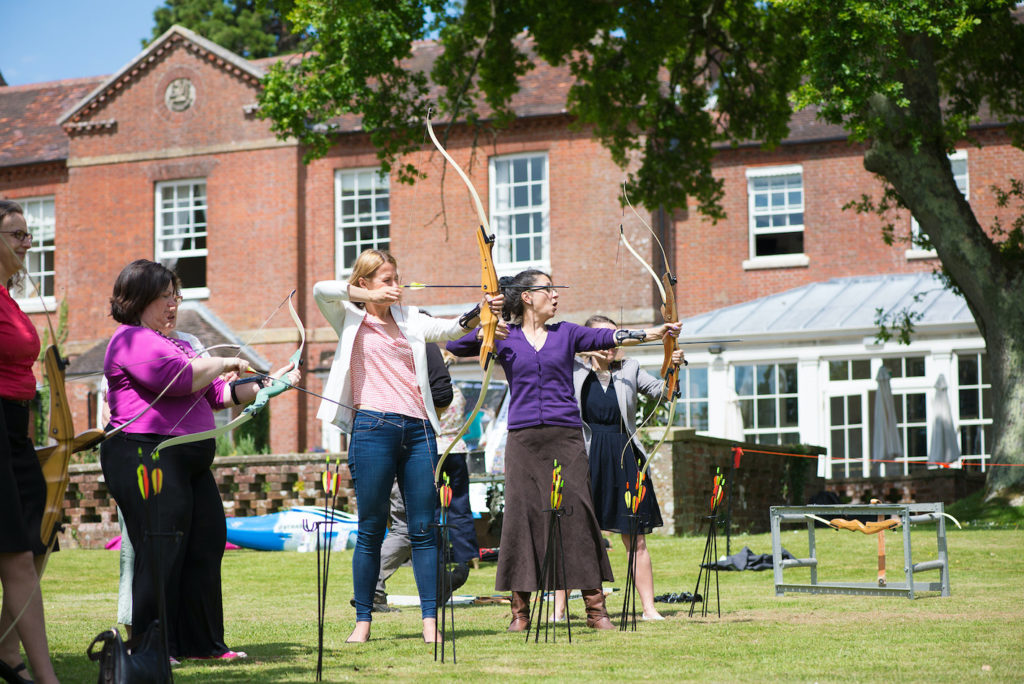 This is the unique setting you're looking for for your next company getaway and it's only 90 minutes away from central London. Spend your time team building in The New Forest with thought through activities designed to encourage creativity such as archery, country sports and laser clay shooting. You're not likely to find a better venue if you're looking for some team bonding with fun activities and a gorgeous setting.
Capacity: Up to 150 guests
Price: £36 per guest
Location: The New Forest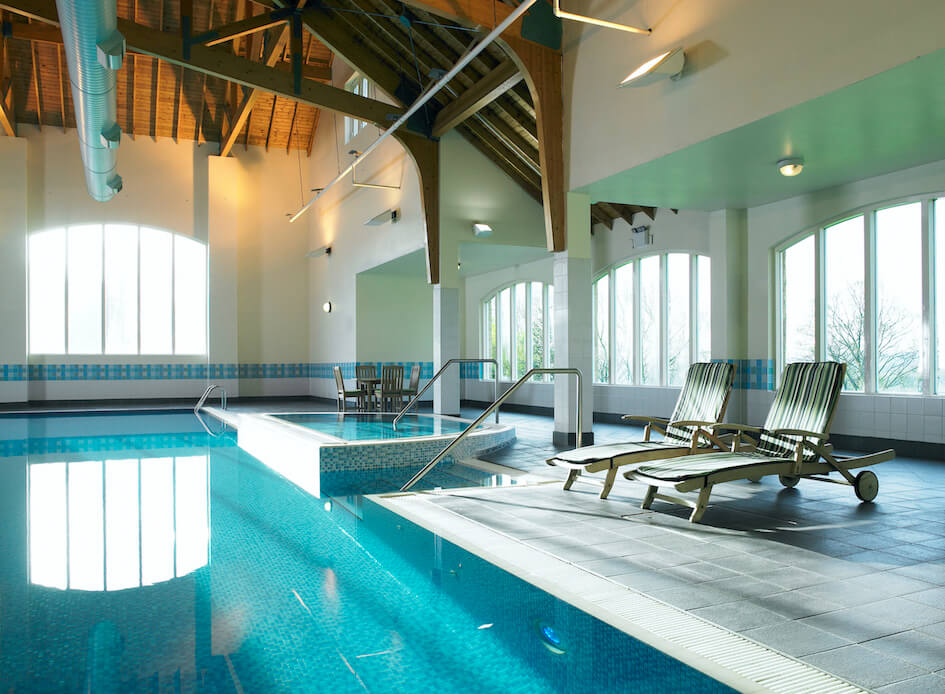 This tranquil hotel and country club venue is located in West Yorkshire and is surprisingly affordable. It's only a 45-minute drive from Leeds and is located on 200 acres of land. The highlight here is the state-of-the-art spa area that's well worth a visit to let go of stress and pressure. You can also give golf a try on the 18-hole golf course.
Capacity: Up to 50 guests
Price: £34 per guest
Location: Shipley, West Yorkshire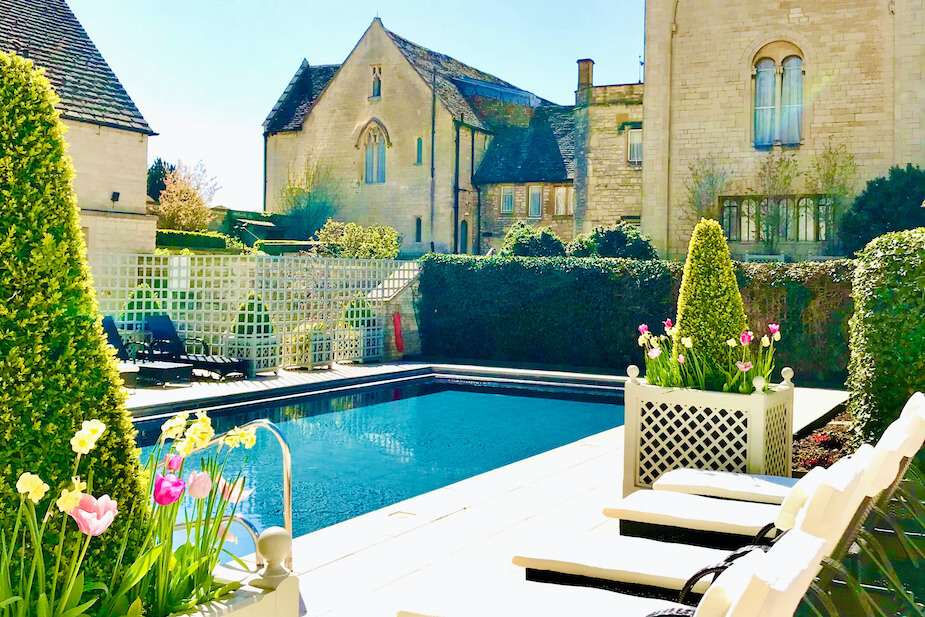 What could be better for charging the team's batteries than a spa? At Ellenborough Park, you'll find spa facilities that won't leave you disappointed in a 15th-century English country house. It's the best of both worlds: you'll never believe you're in the UK while still being in the most English of environments. It's situated in a secluded area in Southam where you're guaranteed to have some truly inspiring moments.
Capacity: Up to 140 guests
Price: £55 per guest
Location: Southam
A stunning venue steeped in British history with many options for corporate activities and exercises. You'll be spoiled with spa- and gym facilities on-site and upon request archery, cocktail classes, hot air balloon rides, and much more can be arranged. You're set up for a good time with the team and will be sure to both relax and get ready for a productive quarter.
Capacity: 50 guests
Price: Price on asking
Location: North Cadbury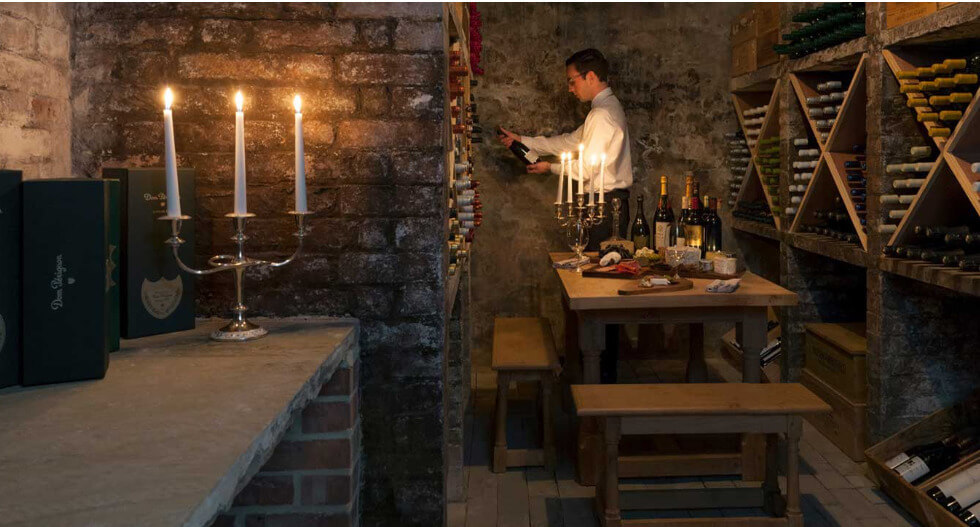 This tranquil spot is perfect for your next corporate event in Suffolk with its old fashioned hospitality and outstanding facilities. Don't miss out on the Orangerie or the listed Chinese wallpaper in the drawing-room and if you and the team want to stay active you can try your hand at the tennis court. When evening comes you can all sit down for a nice BBQ or take the opportunity to dine in a more fancy setting lit by candlelight in the vaulted corridors.
Capacity: Up to 100 guests
Price: Price on asking
Location: Suffolk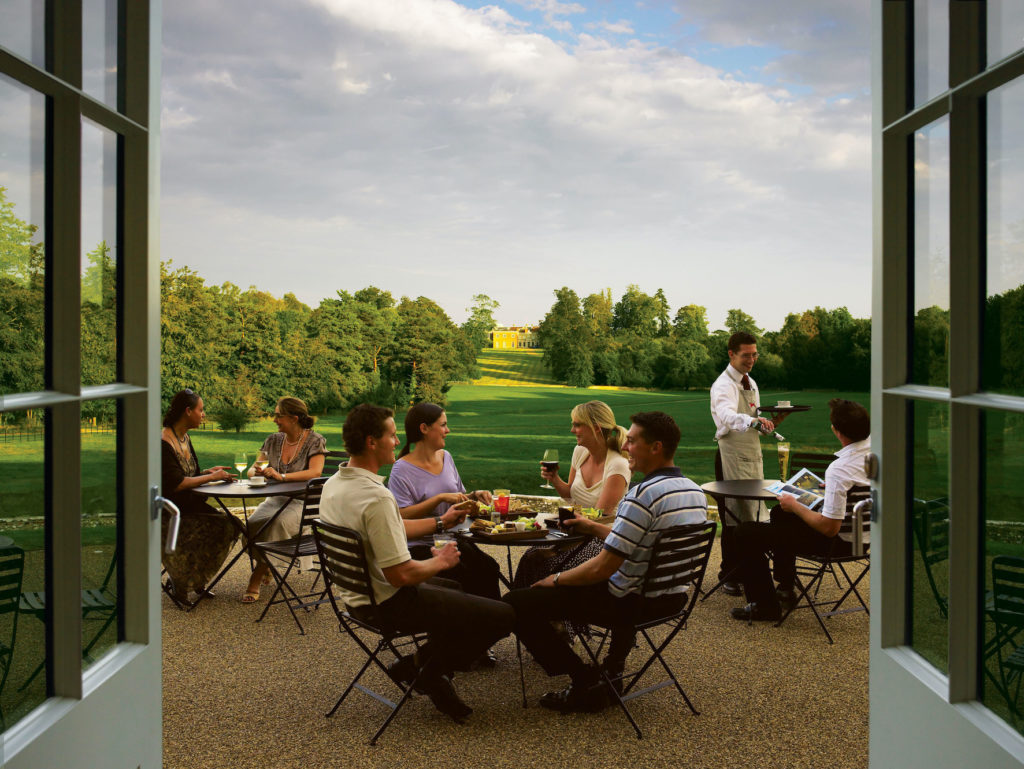 Welcome to one of England's best sporting estates where you're always welcome to share the love of sport and are offered a big range of different spaces depending on the occasion. Whether it's a meeting, a conference, or team building activities this is the perfect opportunity to combine it with a full company retreat at this exclusive spot.
Capacity: 450 guests
Price: £96 per guest
Location: Chichester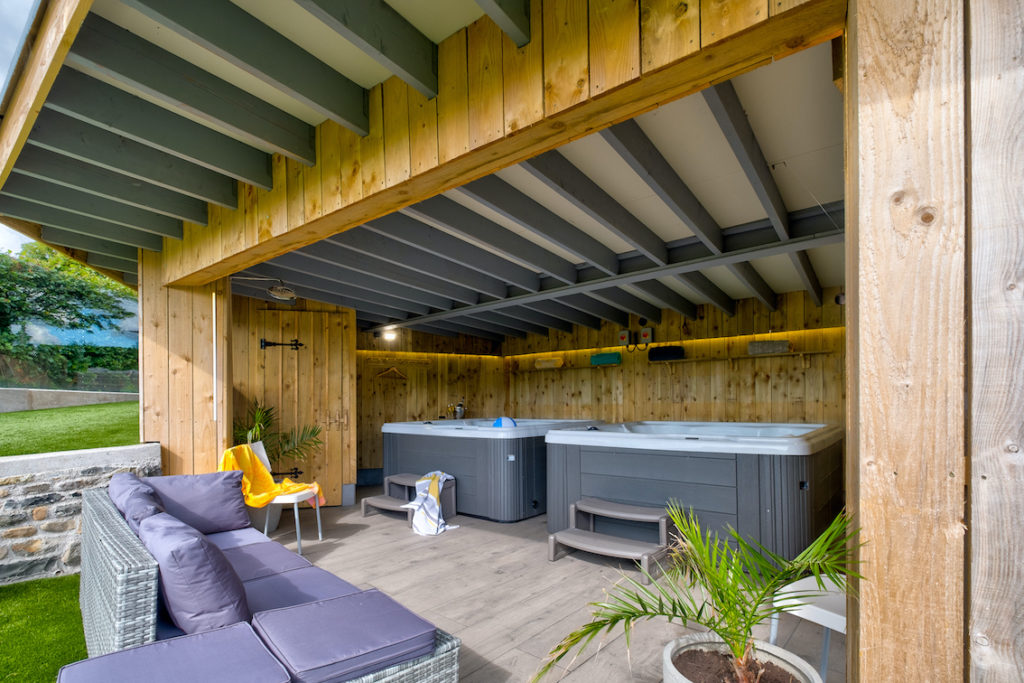 This beautiful country house specialises in bringing teams together. It's got easy access to the lake district, is only a 90-minute drive from Manchester and a 2-hour train ride from London. You can pre-order food and there's a BBQ available on-sight. The friendly staff are also happy to help with any activities you might want to get involved in during your stay, many of them available on sight.
Capacity: 28 guests
Price: Price on asking
Location: Sedbergh, close to The Lakes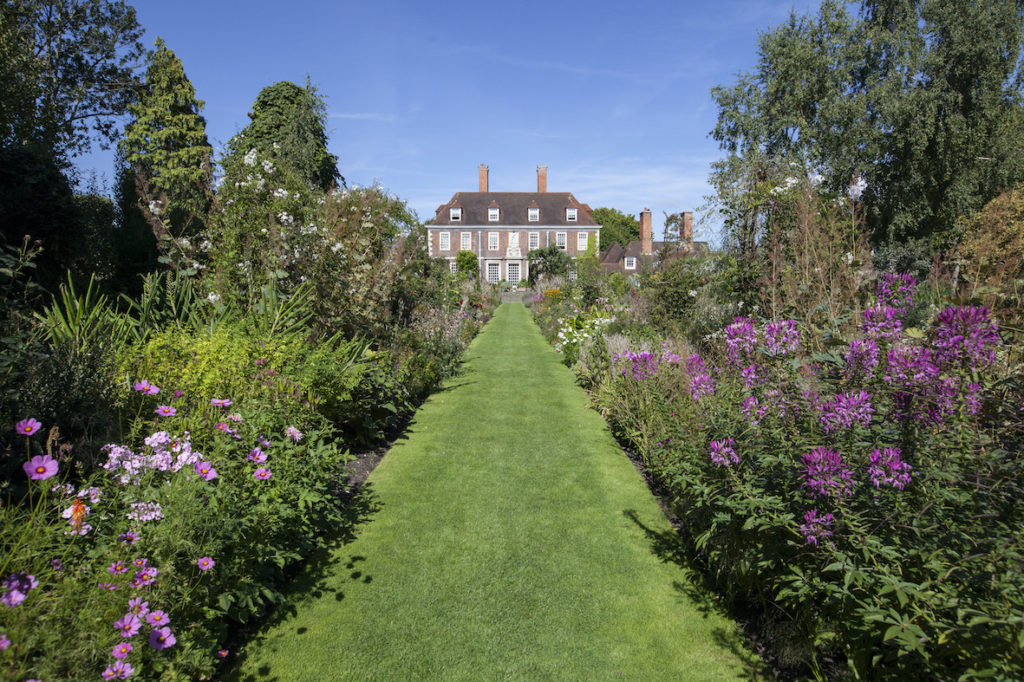 Take a trip to the medieval town of Sandwich, just a 2-hour car ride from London and a stone's throw from the continent. Here you'll find The Salutation, a 4-star boutique hotel that offers both fantastic facilities and delicious food options for all its guests. This is an ideal option for teams just wanting to take nice walks and enjoy a day or two of relaxed bonding.
Capacity: Room for 200 guests standing and 11 bedrooms for overnight guests
Price: Price on asking
Location: Sandwich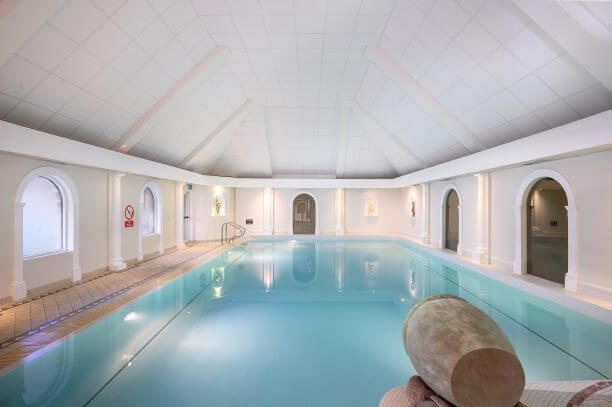 Enjoy the Oxfordshire countryside at this gorgeous riverside hotel with staff that understands the importance of making your corporate event the best of the best. There are opportunities for team building activities, the perfect ingredient at your team away days and conferences. This is the place to be if you're looking for a company retreat in Oxfordshire where you'll be sure to get all the support you need in order to make it special for yourself and the team.
Capacity: Up to 250 guests
Price: Price on asking
Location: Oxfordshire
Need more advice? Reach out to our service Company Connects and we'll do all the hard work for you so you can focus on connecting with the team.