Did you know that you can get free venue hire in London? We know, it sounds absolutely mad, but it's possible. You see, a lot of venues offer a minimum spend instead of a fee to hire out the space. When you're browsing on VenueScanner, you'll come across a bunch of venues that have minimum spends. They can range from anywhere between £100 to £10,000 depending on the type of venue it is. This allows you to find a space that you love within your budget. All you have to do is spend the agreed amount of money with your guests. This can be paid ahead of time or at the conclusion of your event, but it's usually spent on food and drinks. Hiring minimum spend venues is an excellent way to host an event if you're working with a tight budget.
Free Venue Hire in London
These are some of the very best venues available for hire with a minimum spend in London. What are you waiting for? Start browsing!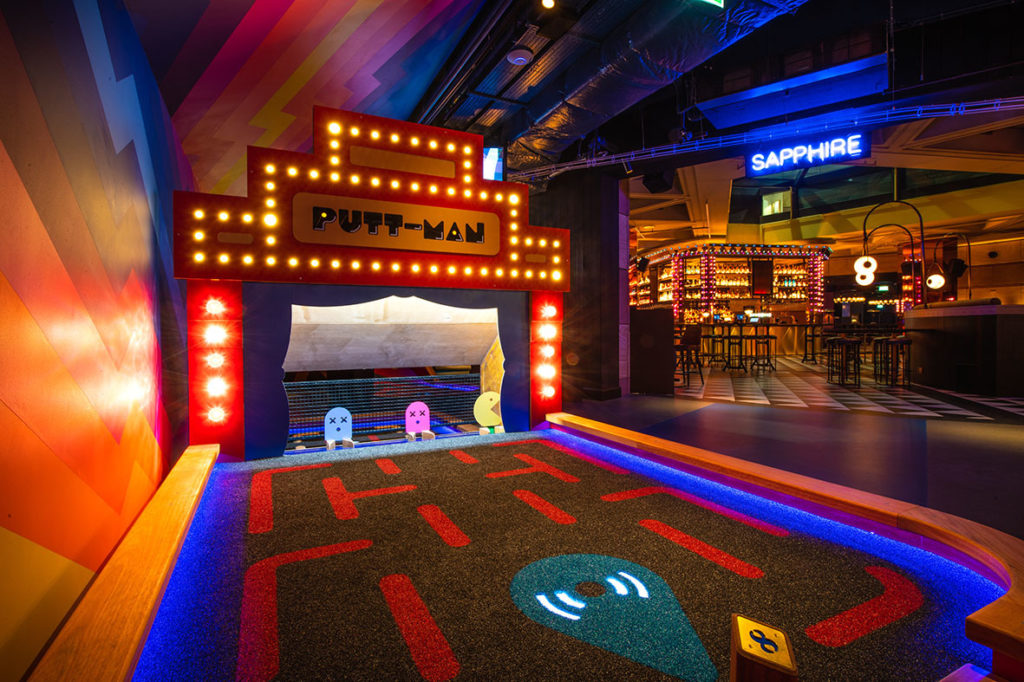 Fancy a round of golf with your friends or co-workers? Why not head to Puttshack? While some of their spaces have quite a high minimum spend, they do have a few areas that come in around £700 minimum spend. They're for smaller groups of up to 20 people, making it a great place to bring a small team or group for a round of golf, some drinks, and food. The areas are semi-private and are the perfect place to hang before you play.
Minimum spend: Starts at £700
Capacity: Spaces available with capacities between 12 and 600 people
Closest station: Banks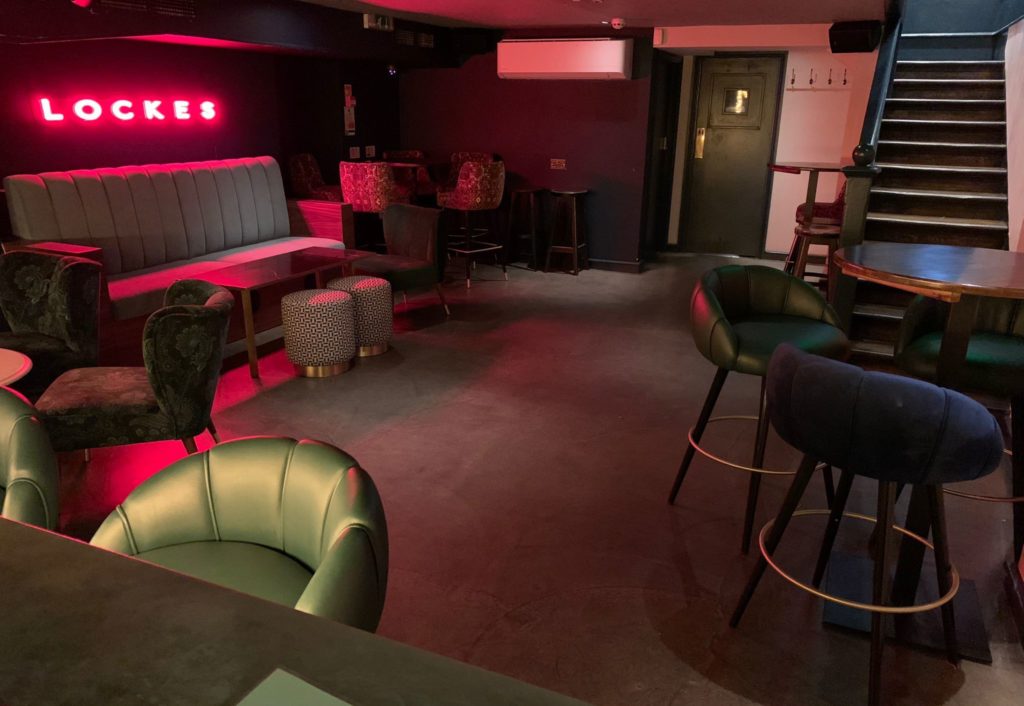 With space for up to 60 people, Lockes downstairs bar is a steal. The minimum spend is £1000 and you won't find it hard to spend that when they're serving up delicious cocktails and pizzas. Located in Covent Garden, Lockes is central and easy to get to, no matter where in London you may be coming from. It's an excellent place for a company happy hour or birthday party.
Minimum spend: Starts at £1000
Capacity: 60 guests
Closest station: Holborn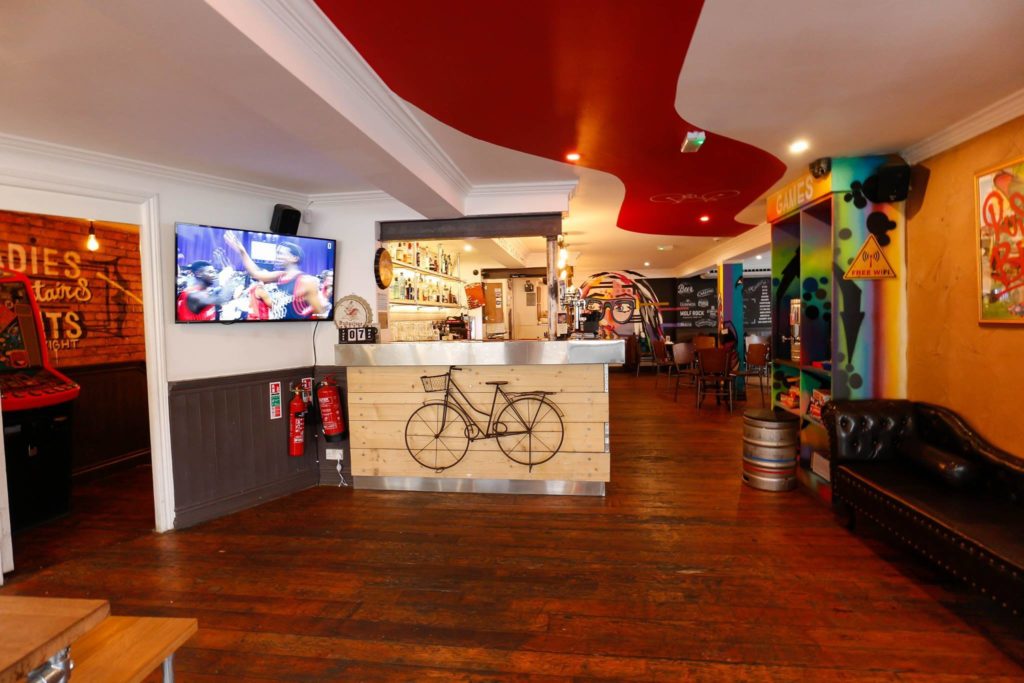 With just a £500 minimum spend, the Rusty Bike Pub in Mile End is an excellent venue to hire for your next party. They have an awesome terrace outside, serve up amazing Thai food, and have a super relaxed and friendly atmosphere. You can fit around 35 people in their private hire area where you're bound to have an amazing time.
Minimum spend: £500
Capacity: 35 guests
Closest station: Mile End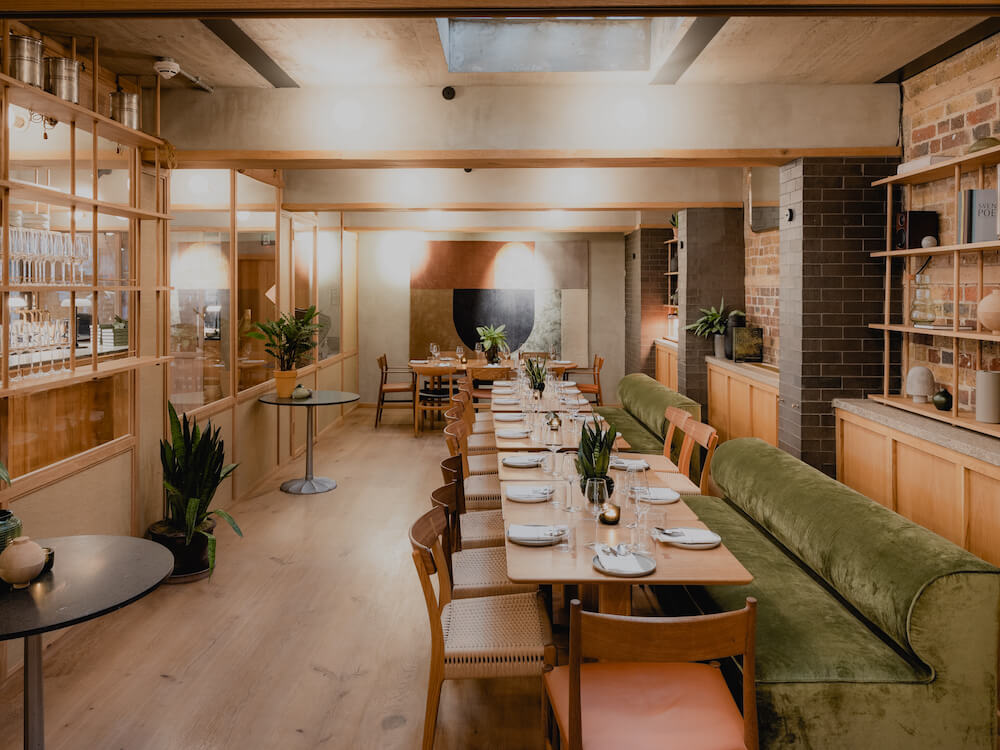 Some venues are just so stunning, you can't believe that they can be affordable too. And The Snug in Pantechnicon is one of those spaces. This special dining room located in a grade-II listed building in Belgravia is a part of the Nordic restaurant Eldr. It can hold up to 26 guests seated or 40 standing. The minimum spend starts at £400. Sounds like a bargain to us.
Minimum spend: Starts at £350
Capacity: Spaces available with capacities between 22 and 160 people
Closest station: Knightsbridge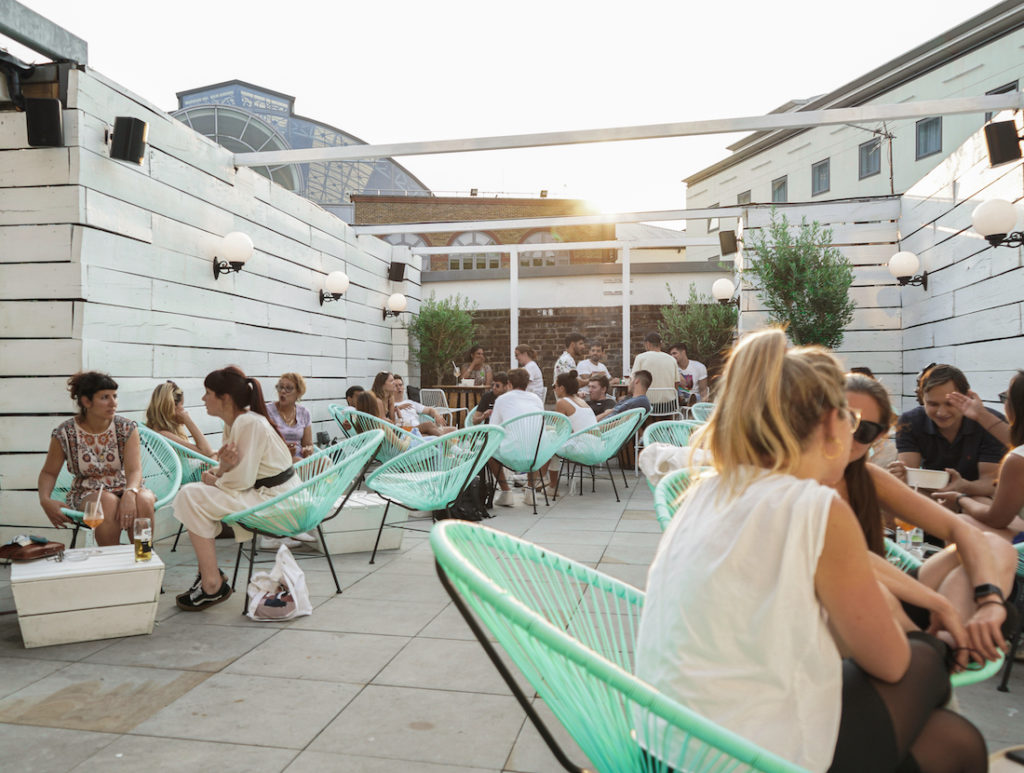 It's hard to find an amazing roof terrace that doesn't cost an arm and a leg. Thankfully. Bubba Oasis, in Angel, has you covered. Their minimum spend starts at £2000 and the space can fit up to 100 people standing. It even has a retractable roof so your event can go on, rain or shine. 
Minimum spend: £2000
Capacity: Up to 100 guests
Closest station: Angel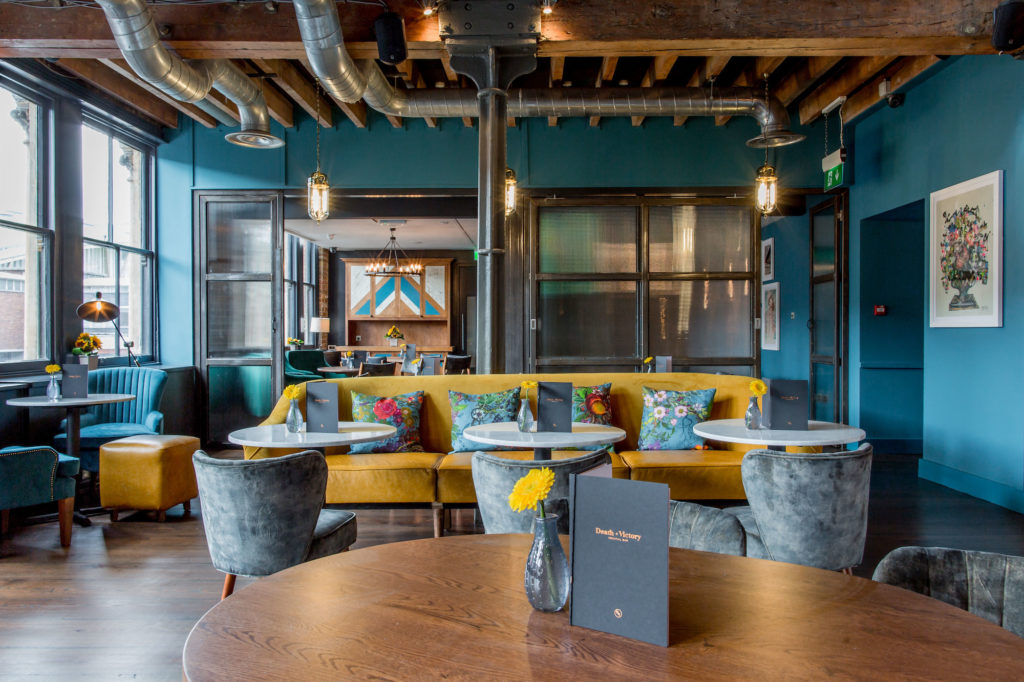 If you're looking for a cool venue for a meeting or private dinner, you should definitely check out Smiths of Smithfield. Spread across four floors, in the heart of the City, they have a number of spaces available for hire. The Gallery has a minimum spend of £300 and can accommodate up to 20 people. It's a really great option for a small company dinner.
Minimum spend: £300
Capacity: 14–20 guests
Closest station: Chancery Lane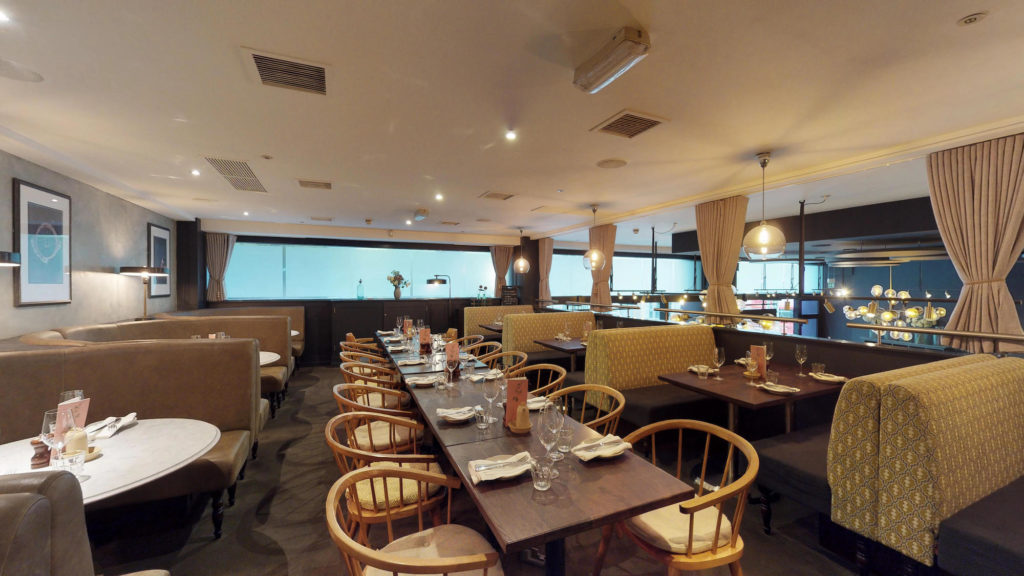 Brasserie Blanc has locations all around London and the one on Threadneedle Street is a great place to host an event. While you can hire the entire venue, you're also able to hire their mezzanine area. It's hidden away above the main restaurant but still allows you to feed off the energy of the restaurant down below. The space, which has a minimum spend of £650 can fit 50 people across booth seating or 20 people on a boardroom style table. If you'd rather host a drinks reception. It can accommodate 60 people standing. 
Minimum spend: Starts at £650
Capacity: Spaces available with capacities between 20 and 150 people
Closest station: Bank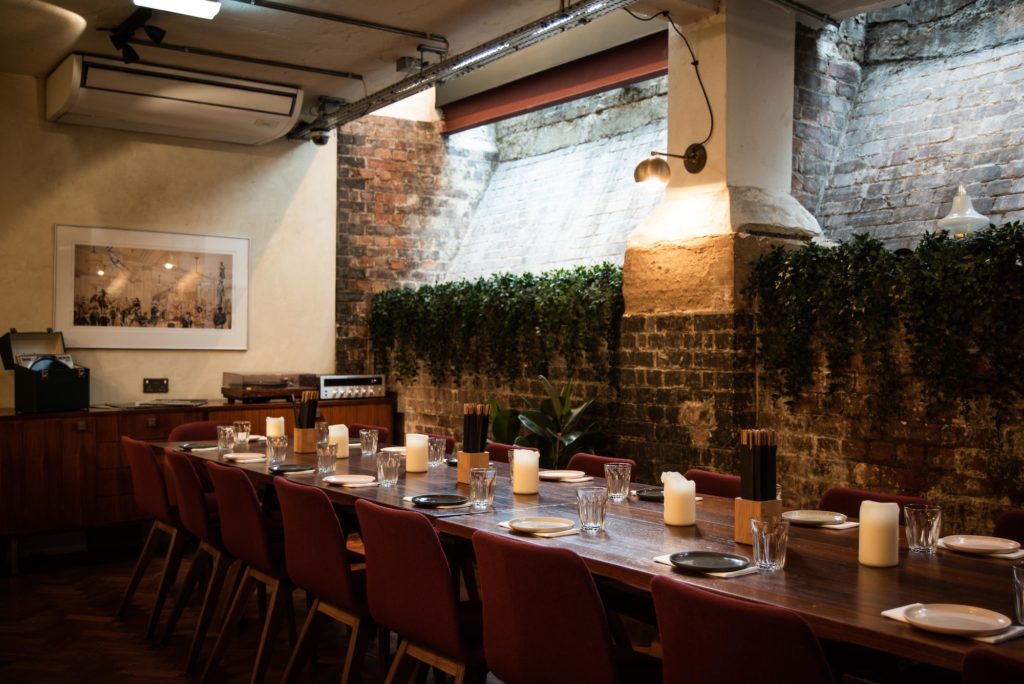 Apothecary is a trendy Tokyo inspired tavern in Shoreditch. They have a private dining room in their basement with exposed brick walls, making it a cosy spot for a supper club, drinks reception, or birthday party. Your guests can choose from Japanese style sharing plates including robata grilled skewers, hirata steamed buns, sushi, and sashimi. Pair that with a selection of Japanese beers, hot and cold sake, or Asian-influenced cocktails and you're in for a good night. The minimum spend is £800 and the space can accommodate up to 35 people.
Minimum spend: Starts at £800
Capacity: Spaces available with capacities between 22 and 60 people
Closest station: Old Street and Shoreditch High Street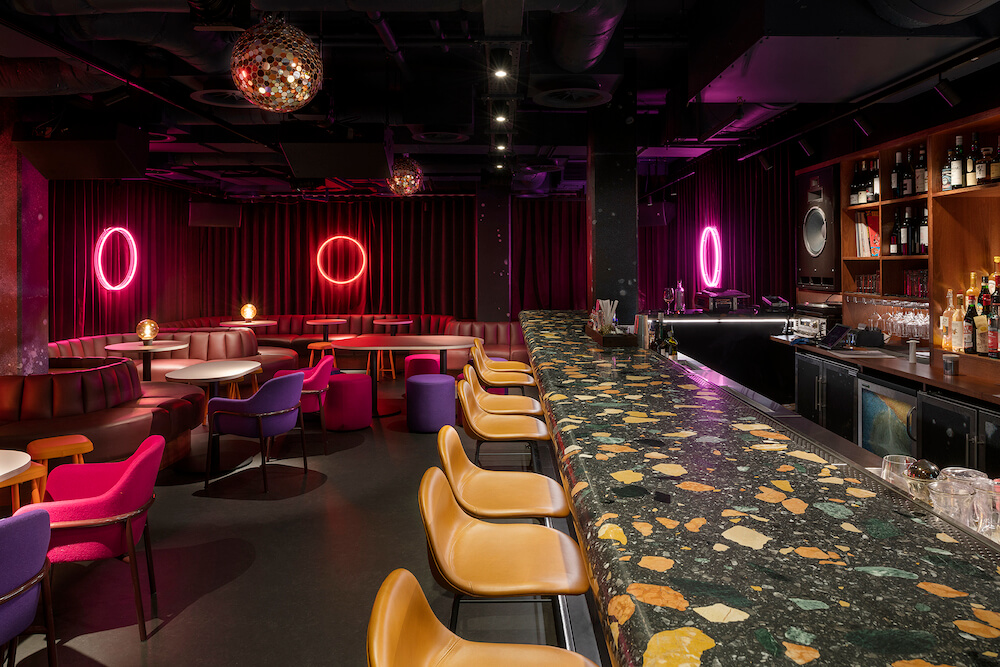 If you want to host a party where people can get up and dance, Supermax is the place to do it. This place has serious 70s vibes and features an amazing winding leather banquette and terrazzo bar with neon accents throughout. With a minimum spend of £2500, this venue, which can accommodate a private party for up to 80 people is an epic choice for a birthday bash, product launch, or Christmas party.
Minimum spend: £2500
Capacity: 30–80 guests
Closest station: King's Cross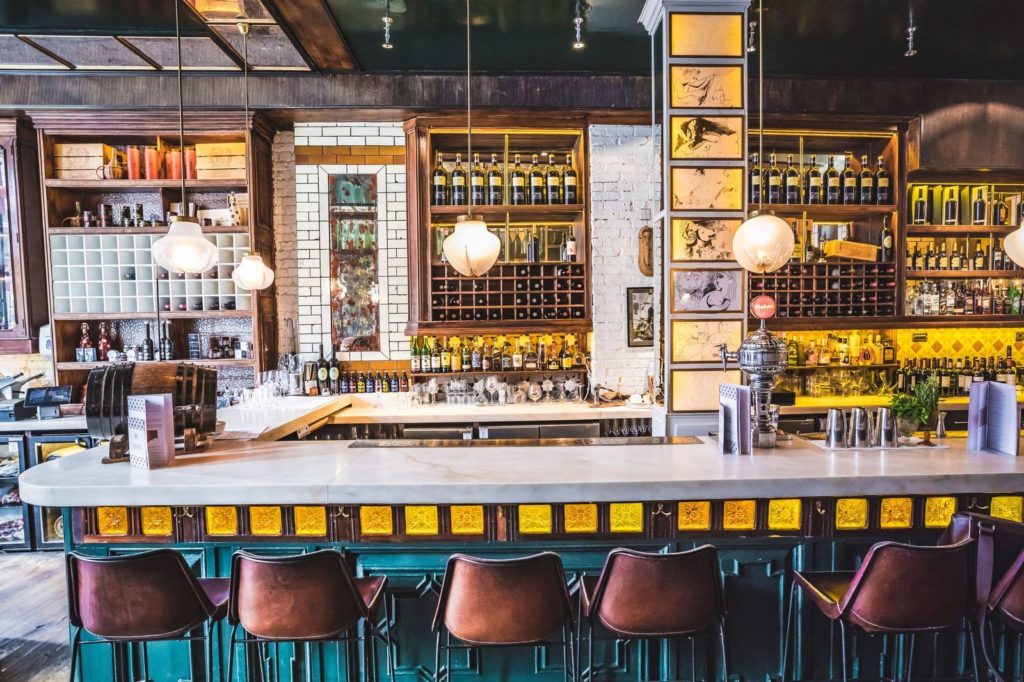 Head to Spain at Ibérica Farringdon. The interior here is absolutely stunning and features Spanish tiles, dark wood, prints, and Foya and Velázquez throughout the space. One of the coolest things you'll find here is their fifteen-metre-long bar at the front of the restaurant. It's the ultimate location to host a drinks reception and with a minimum spend of £2000 you can entertain up to 40 people with delicious cocktails and canapés. 
Minimum spend: Starts at £2000
Capacity: 40–80 guests
Closest station: Farringdon