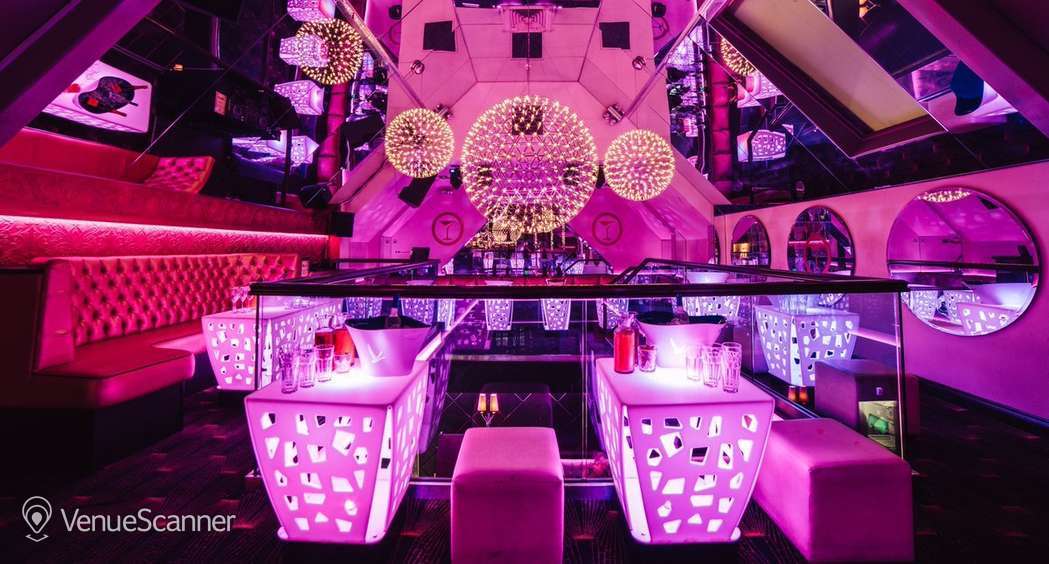 Livello, Opulenza Vip Lounge
Capacity and Layout
Amenities
Disabled access
Air conditioning
Lectern
Stage
Cloakroom
Print/Scan/Copy
Ratings & Reviews
Sam Miller May 23rd, 2021
Went in didn't have to wait to get in or get served was quite quick this is at 21:45, spent £20 on a round for 2 of us....Went and sat in a booth with my mate a female customer came over and said this is my booth....I said have you paid for it she said no but I always sit hear and said well therefore it's not your booth however you're more then welcome to share..... She went to the door staff and told him a pack of lies saying we had been asking for her ID which was false. So instead of the doorman coming over and asking for my version of events we where asked to leave..... so we went to the front door and spoke to the head doorman who said we shouldn't of been thrown out on someone's say so however he said he couldn't undermine the fool who threw us out....said doorman then came back to the front door and said "you aren't getting in you bender" firstly I'm not gay which I'm guessing that's What he meant and secondly having a homophobic idiot working in a central bar in Newcastle is disgraceful. I asked to speak to the manager as I wanted the money back for the drinks I never got a sip of, he's called Manuel and he said we couldn't have a refund as we had been thrown out. I said well why don't you go and check the cctv as to why we where thrown out and you'd realise I've done nothing wrong, so his reply was I can't be arsed and the head doorman even backed me up and and told the manager that I was called a bender by one of his colleagues and still nothing was done. The head doorman was spot on the rest of the staff hopeless.
GOOGLE REVIEW
I went on Friday and for a fun challenge instructed the bar staff to give me increasingly worse and worse drinks and see how gross I could get them before I couldn't persuade a fellow punter to get one of their own. I started with a peach schnapps and tonic water. This was an easy sell because it's cheap. I told a drunk lad next to me it was like a bellini "but for guys" and he gleefully knocked one back with only the faintest expression of confusion at the taste. I then asked for a bourbon martini as a joke but it turned out to be a real thing so I changed tack completely and got them to make me a tomato-tini. I told a group of women on a hen-do it was big in California where there are too many tomatoes and this is how they deal with the surplus. They must have been beyond wasted already because they got an entire round of them in and then asked me how I liked England. Full of confidence I invented a velvety, noxious drink made up of amaretto, cointreau, and brandy. I had to go back and get more ice for it because it really was just unbearable. The temperature drop settled things down a bit and after nearly 15 minutes (plus a second round because the first one got too warm) I was able to convince two girls to have a go after saying I once spent a night drinking them with Jarvis Cocker. I'd had way too many by now to convince anyone that my 'Com Tollins' was a legitimate drink. It was just gin and Tabasco with no ice and I couldn't drink it without subtly holding my nose. Only two of the bar staff were still serving me and my stomach felt like it was full of gravel so I called it a night.
GOOGLE REVIEW
Lyndon Robinson May 23rd, 2021
When we arrived it took quite look to get into the venue when it shouldn't of as we have booked a booth weeks in advance for my mates 30th birthday celebrations and put down £700 on it. Once we got in it was good we was enjoying ourselves. Then all of a sudden I seen one of my mates being escorted out by one Phil Mitchel looking bouncer so I followed to see what was going on once outside that bouncer when back in to get my other mates that was still in there and started to push him down the stairs with another bouncer. But still know one has gave us a reason to why we have been kicked out ,we still had 2 bottles left in that place, as you can imagine we wasn't happy avoid this place go Bonbar all 6 of us went there after no issues.
GOOGLE REVIEW
Had a great night, brilliant atmosphere and good music
GOOGLE REVIEW
KEYSTONETHERAPIES May 23rd, 2021
Very loud music. We got here before 8 so the cocktails were cheaper and were very good.
GOOGLE REVIEW
Other Spaces in this Venue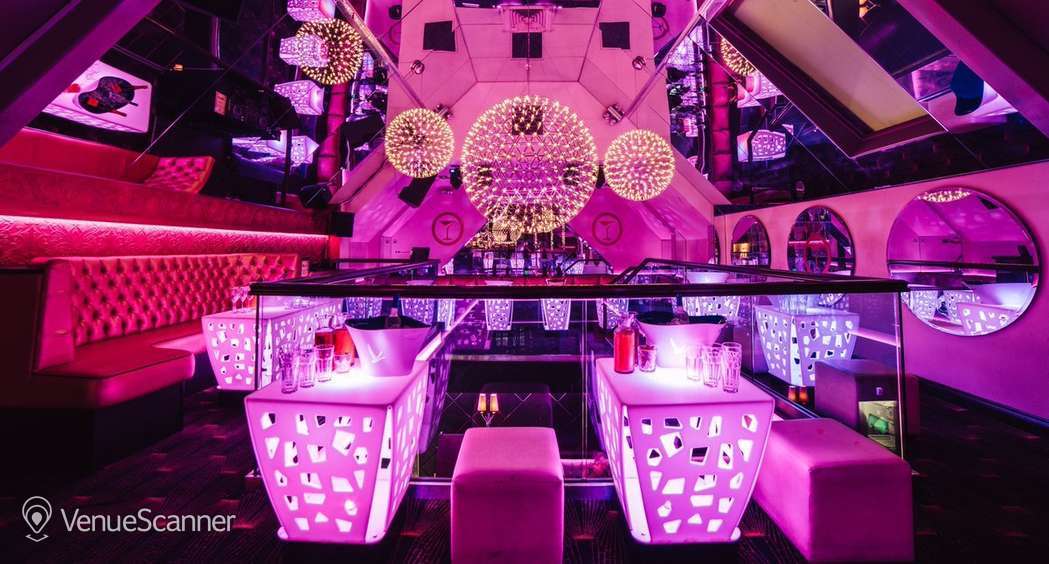 Livello, Opulenza Vip Lounge
Cancel within 48 hours: VenueScanner guarantees 100% refund of first deposit on payments made through us. Up to £500 maximum.