It's not easy to upstage Camden Market. With more than 1,000 shops, stalls, bars and cafes, it's a creative hive of activity with close to 50 years worth of stories to tell. It's a London icon which people travel especially to see. And yet…
And yet, maybe the real star of the neighbourhood is actually Camden House, the 13,000 sq ft event space that overlooks the marketplace on Chalk Farm Road.

Climb the spiral staircase from street-level and prepare to say "oh, wow" to nobody in particular as you first step inside. With swathes of natural light, well-equipped facilities and a prestigious chef in the kitchen, this is a stunning location for a corporate event in one of London's coolest postcodes. It's a vast, adaptable space that can be used for different functions, including…
Conferences
There is plenty to think about when organising a conference, so it's handy to have as much help from your selected venue as possible. Camden House promise to tailor their service to suit every individual group; there's no one-size-fits-all approach here. Staff have bags of experience hosting large-scale events, there's WiFi and the option of providing security, should you need it.
The venue itself can be used as a large, open-plan space with multiple breakout areas, while moveable walls offer the opportunity to break the conference up into smaller sub-sections. And on the catering side of things? Camden House has delegate packages that cover breakfast and lunch overseen by executive chef Alistair Dibbs, who has worked in the kitchens of Harrods and Michelin-starred Pied a Terre.
Product launches
As hundreds of street-traders sell their unique pieces below your feet, Camden House offers everything you could wish for if you are bringing a new product to market. The venue has an obvious wow-factor – with its modern feel and stylish design – and its well-equipped facilities help to elevate the guest experience.
There's obviously plenty of pressure and stress that comes with bringing a brand-new entity to market, but at least you can rely on the launch event going down a treat at a venue that looks like this…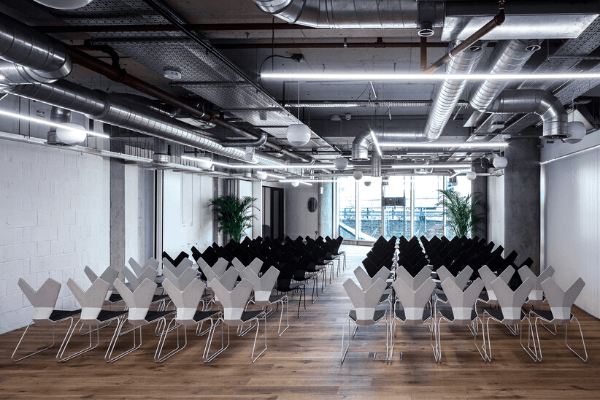 Award ceremonies
Picture the scene. Among the throngs of people exploring the market are a select few that are all dressed-up. As the sun goes down on Camden Town, this group prepare to head upstairs to Camden House, where your glitzy awards ceremony is about to make a stunning impression.
Your guests will probably head to the built-in cocktail bar firstly, while canapes do the rounds and the anticipation begins to grow. They'll make conversation with their peers and begin to wonder if this is their year to take the glory.
Whether it's a ceremony for 600 industry leaders or a smaller event to celebrate a company's top-performers for the year, Camden House is a wonderful spot to host different types of awards nights.
Office summer parties
The venue is close to both Camden Road and Camden Town stations, so it'll be easy for your staff to access this year's summer bash. The events team at Camden House are happy to create bespoke food and drink packages to match your requests, and there's a 2.30am licence here – so the partying can go on deep into the night. Well, you only get one summer party a year, right?
The space can be split into three zones – you don't need to commit to exclusive hire – and can be arranged as a blank canvas, so you can bring your company's own touches and distinct style to the occasion.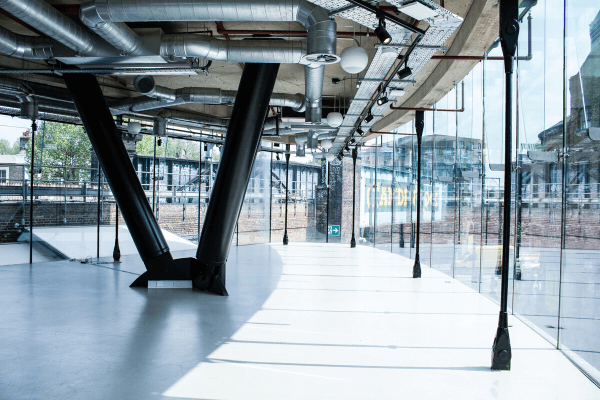 Private dining
And finally… Camden House's three-course set menus are made up of plates "suited for the most refined palates." If you've got a client to wow or an investor to thank, take them to beautiful Camden House and choose between three menus devised by Chef Dibbs, signature dishes include Cornfed breast of chicken from the Josper rotisserie; Seared breast of Gressingham duck; and Tortellini of pumpkin with toasted pine nuts and sage butter sauce. Yes. Please.
Camden House is a world-class venue for corporate events hosting between 200 and 600 people. For more details and to make a free enquiry, click here.