Remember your colleagues? You know, those people you used to sit with for 40 hours a week, but haven't seen in person for nearly three months?
Lockdown has treated each of us differently. Some are emerging from it engaged (shout out to our Alexa!), while others now have majestic beards, or have gone from hating the idea of running to actively training for an ultra-marathon, and letting you know all about it on Instagram.
As lockdown continues to ease and more people return to work – either from home or in person – businesses are looking to make sure that their staff slip seamlessly back into gear. A great way to get colleagues collaborating once again is with some online team building activities. Here are ten ideas to get you started:
Every morning, Nick Entwistle posts a One Minute Brief of the Day on Twitter, where copywriters and graphic designers have just 60 seconds to advertise a certain product or theme (although you can take a little longer if you'd like). Participants can whip something up via Photoshop or just scribble out their ideas on a notepad, and encouraging your team to take part gives them an opportunity to compare ideas and reignite that creative spark after a short while out of the game. This is a must-try challenge for your team's marketing department, but anyone can have a go!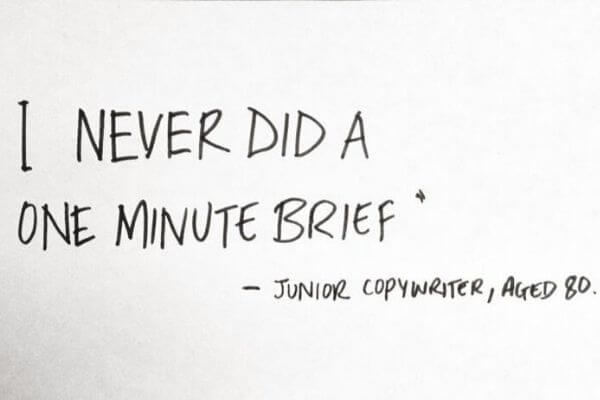 Known for their scavenger hunts across London, Big Smoke Events have created a number of team-building activities that you can enjoy from home. Take their Stuck at Home Scavenger Hunt, for example, which sees participants download their own task list, follow clues and make creative videos using their smartphone. It's free to take part and the best entries from the Big Smoke Events community are shared on their Instagram every Sunday. Got an international office? They've also built Italian, German, French and Spanish versions of the game.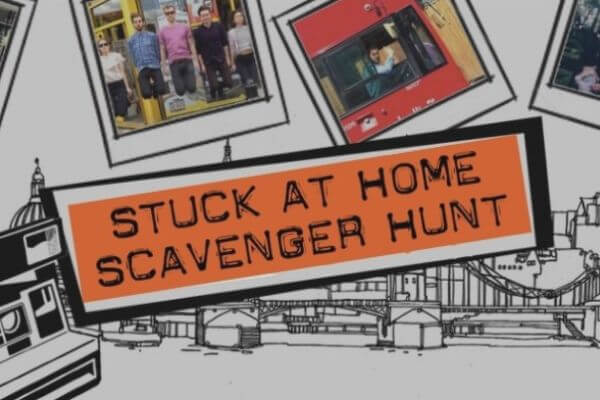 Jay Flynn started a virtual pub quiz in March with humble ambitions. He intended it to be a fun distraction for people in his local area, but it went viral and now gets an audience of 150,000 each week, with £500,000 raised for charity in that time. His weekly pub quiz (Thursdays from 8pm) offers a great online team building activity where your colleagues can have a drink and battle to win the office bragging rights.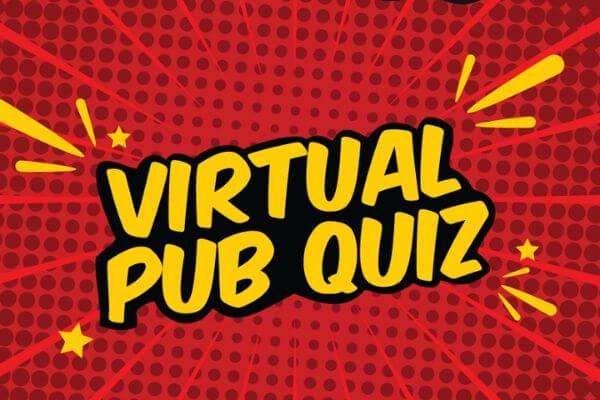 Checking in for 'Friday Wins'
Here at VenueScanner, we jump on a Zoom call every Friday afternoon to share a beer (virtually, of course) and celebrate the efforts of our colleagues for that week. It's easy to feel disconnected in these uncertain and unsettling times, but linking up for a quick half hour each week has meant that good work and team 'wins' haven't gone unnoticed. Giving staff this platform to give a particular colleague a shout-out or mention something they're proud of themselves does plenty for office camaraderie, which is going to be essential in the COVID-19 recovery.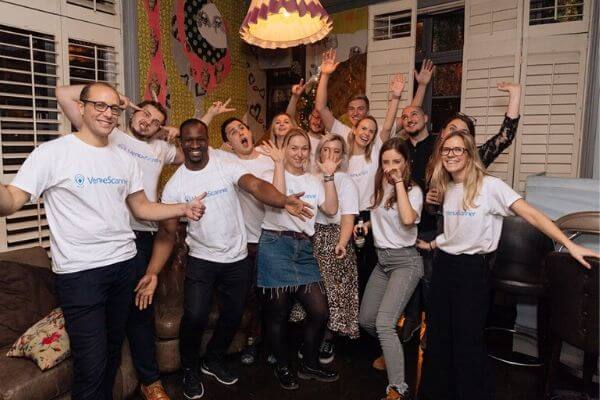 Drum & Bass Fitness
Sticking to your own fitness plan is… difficult, isn't it? It takes a lot of willpower and organisation. If you're striving to keep in shape while the gyms remain shut, we'd suggest teaming up with your colleagues for a class like this one, which runs weekly on Monday mornings and Thursday afternoons. The Drum & Bass Fitness Class focuses on cardio, strength and stretch exercises for all abilities. Have a go at it and see how it impacts your productivity.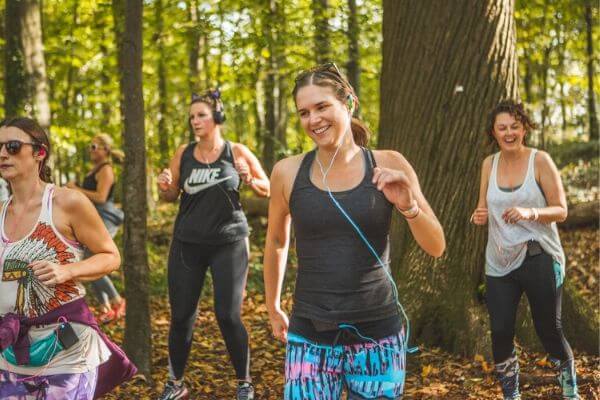 While the prospect of a team away day is on hold right now, that doesn't mean you can't have loads of fun with your teammates via this virtual murder mystery. After the self-made millionaire Langdon Park was killed on the first outing of his new underground train, the guests of the victim are the only suspects. Which includes you and your colleagues. Sorry about that. As a genius detective gets to work and revelations begin to pour out, it's up to you and your team to examine the evidence and uncover the truth. This game can be booked for party sizes above 10 and its accessed via Zoom.
Got some colleagues who love a karaoke bar? Of course you do! Rally up your workmates and join hundreds of people from around the world for a feel-good gathering with The Sofa Singers. Sessions are hosted by the musician and vocal leader James Sills (pictured below), and they're free to take part in – all you need to do is register on Eventbrite and log-on to Zoom. A great choice of online team-building activity that'll bring you closer to not only your peers, but also strangers from all corners of the globe.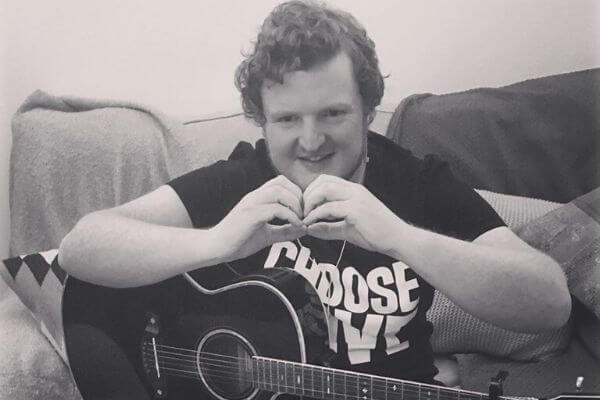 Tim's Twitter Listening Party
While we're on the topic of music, here's #TimsTwitterListeningParty. The concept is simple: check out the schedule here and press play on the relevant album at the relevant time. Then follow the hashtag to see what this music meant to its fans and the artists themselves. If you've got colleagues who share a similar taste in music to you, this is a fantastic virtual team building activity in the absence of a proper festival season this summer.
Another of the tastiest team-building activities for online groups comes courtesy of The Big Bakes. They've taken to Instagram to introduce some of their favourite recipes, which they provide an ingredient list and video tutorial for. You could set up a Zoom call with a couple of colleagues and tackle a new baking task together: you certainly don't need to be an expert and one of the most recent recipes, for an Almond Cake, only featured three ingredients!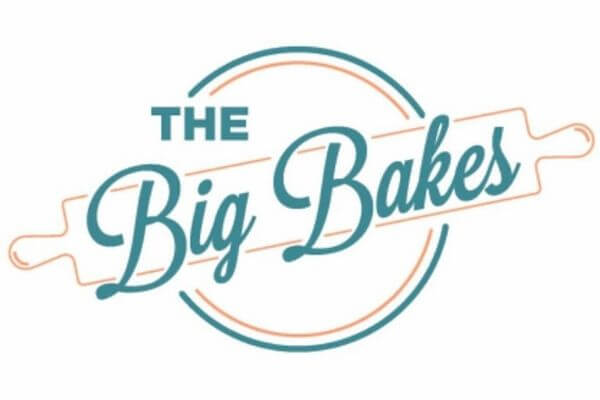 Always a risk when you go to a comedy gig, isn't there? You can book tickets as far away from the front row as you like, but there's no guarantee the comedians won't pick you out for a few laughs at your expense. There's no danger of that at Laugh Train Home, the virtual comedy night broadcasting hilarious line-ups direct to your living room. You can't go in person, but you can get some snacks and wine in and have a good old chuckle virtually while your workmates do the same.