Struggling to find the perfect team bonding activity? We've put together a guide to the 20 best team away day activities in London.
Show off your crazy competitive side as well as your team spirit with these fantastic team away day activities in London. And these aren't just winners for corporate teams – we know you and your mates will love these fun-filled London day-out ideas, too.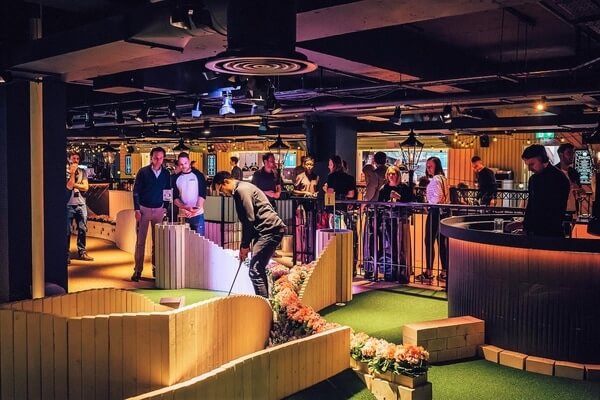 Book a private space at Swingers West End or Swingers City for a guaranteed good time. Enjoy cocktails as you meander around the stylish mini-golf course (that's not a sentence we thought we'd ever utter) engaging in a little friendly competition. Try Swingers for £13 per person per round of golf or £10 off-peak (Monday – Wednesday before 5pm).
Contact Swingers Mini Golf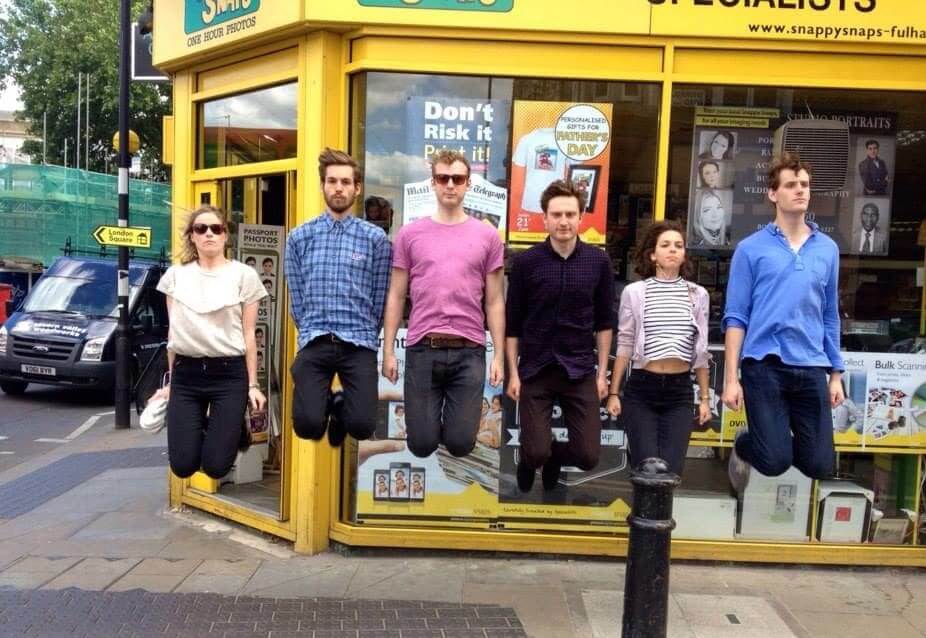 Who doesn't love a scavenger hunt? The Big Smoke Events put on the very best in London. Voted 'Best Team Day' by InStyle Magazine, their hilarious and exciting challenges reflect what they believe events should be: unique, fun, competitive, and of course, collaborative. Experience a race against the clock, lots of laughter, and create great memories.
Contact Big Smoke Events
Now here's a definite crowd-pleaser. Steamed Egg are bringing memorable team-building activities through the power of virtual reality! One minute you'll be jumping off a skyscraper with your colleagues and the next you'll be racing them through space…not many can say that for their office event, ey?
Book your VR away day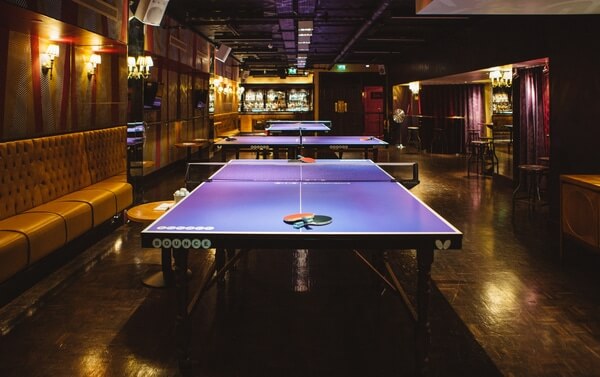 Have a civilised sit-down meal to begin with, before enjoying a workout with a difference. Once you've finished pretending not to care who wins, prepare to thrash your teammates in a game of competitive table tennis.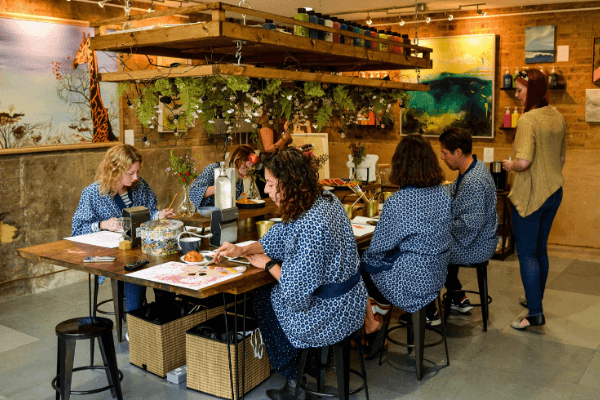 MasterPeace is Belgravia's inclusive and relaxed studio offering a creative slant on your team away day. Run by professional artists, the team here have developed new techniques so that you can turn your favourite photo into a painting – even if you're a total novice – in just 90 minutes. MasterPeace can build painting, drawing or calligraphy experiences into a bespoke party package to fit your exact needs.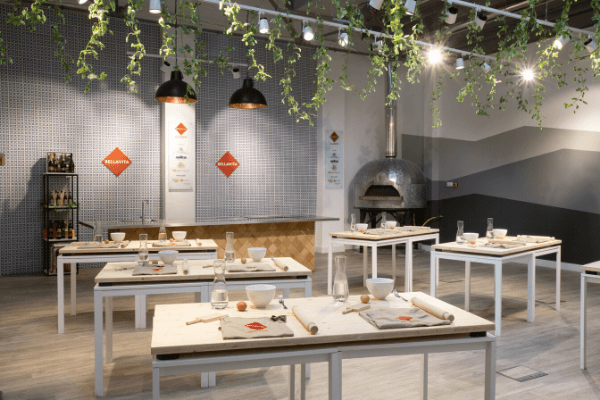 Book your team in for a cooking course for a truly unique and creative day out. This activity can work perfectly for large events as well as intimate groups. They even have a sommelier on-site to help you choose perfect Italian wines for your event. Fancy!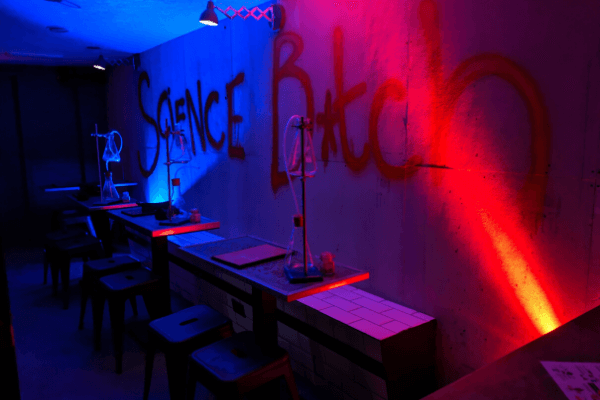 Breaking Bad fans? Us too. ABQ is the world's first immersive molecular cocktail bar where you and your team get to make and infuse your own drinks to some banging hip-hop and gangster rap tunes in our new funhouse venue in Hackney.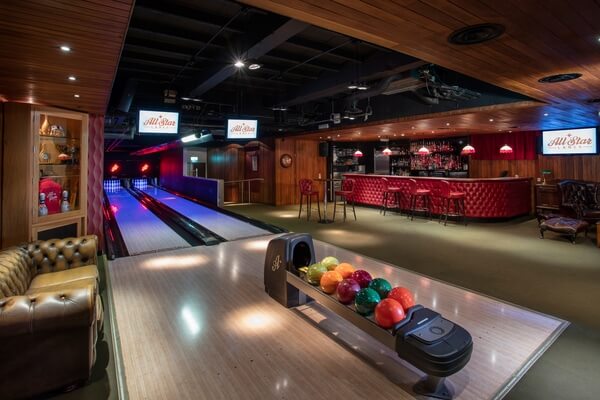 Hire out a couple of private bowling lanes for your company at All Star Lanes in Stratford, Holborn, or Westfield Shepherd's Bush. Your private party gets the all-star treatment with a private bar and food available to order.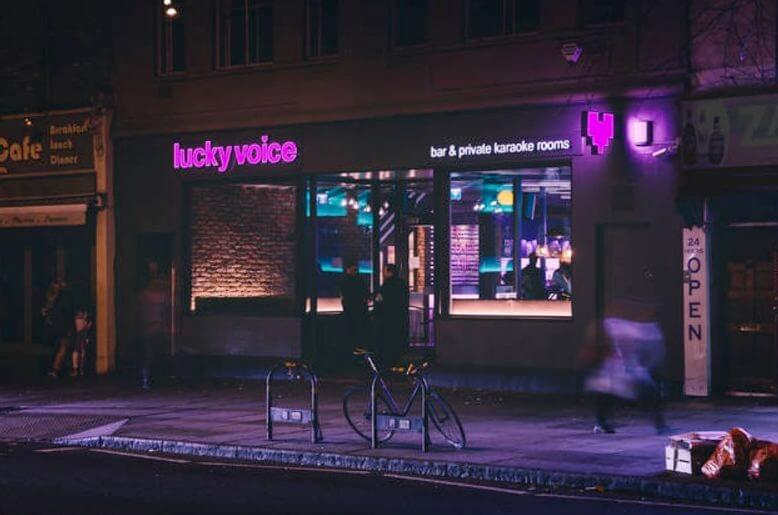 Karaoke will probably go down in history as one of the most embarrassing but best-loved team bonding activities. Find out who really is the Beyoncé of the group and who just thinks they're the Beyoncé of the group. Rent a private space Lucky Voice Islington, Soho or Holborn with your group of friends or your workmates for a night filled with fun, cocktails and terrible singing.
Contact Lucky Voice
There's nothing better than messing about on boats on a sunny day in London. Take to the water with GoBoat with private boat hire for up to 8 people available on Regent's Canal.
Contact GoBoat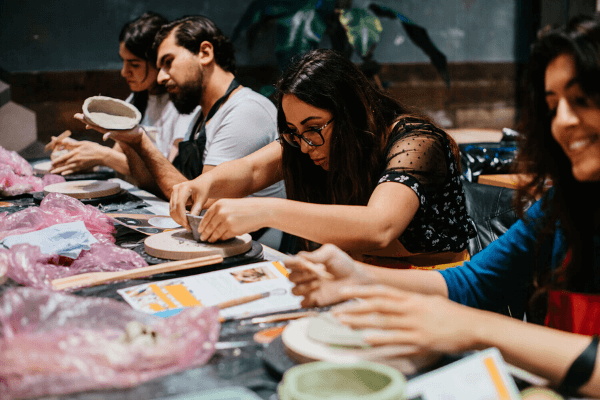 Hackney Arts is a refreshing alternative to your typical London team-building activities. This is a community focused project that connects local artists with businesses who are looking for something creative and unique. Hackney Arts' Lunch & Learns sessions introduce your colleagues to a broad range of creative topics which are good for the soul – we're talking abstract painting, learning to screen print, paper marbling and more.
Find out more about Hackney Arts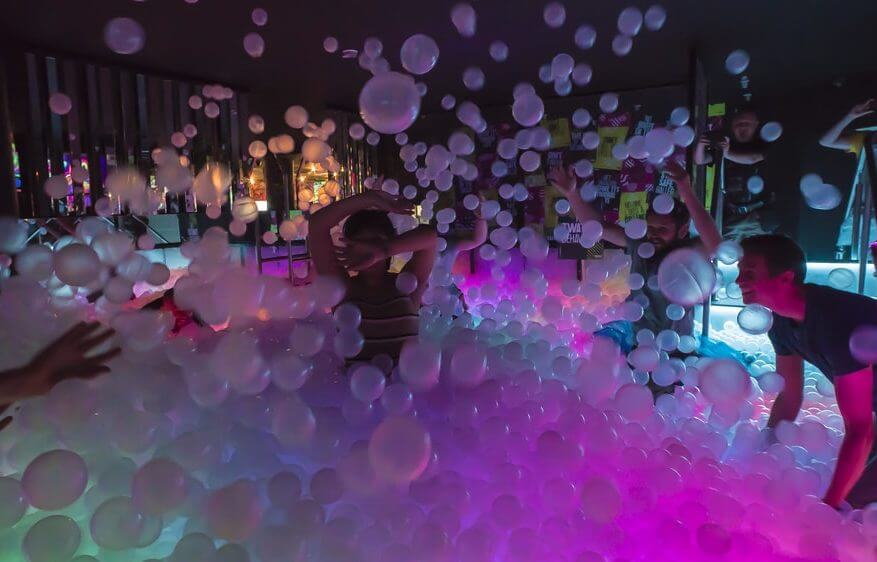 Get stuck in at Ballie Ballerson. Opt for some adult-friendly throwback style fun at this infamous ball pit bar space in trendy Shoreditch.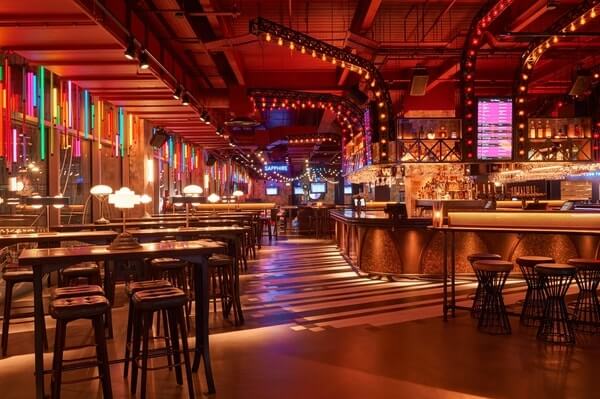 Ok, this is the last mini-golf activity we promise… But this one's definitely worth a mention! Self-proclaimed 'most incredible mini-golf concept in the world', Puttshack offers automatic scoring tracked by clever cameras.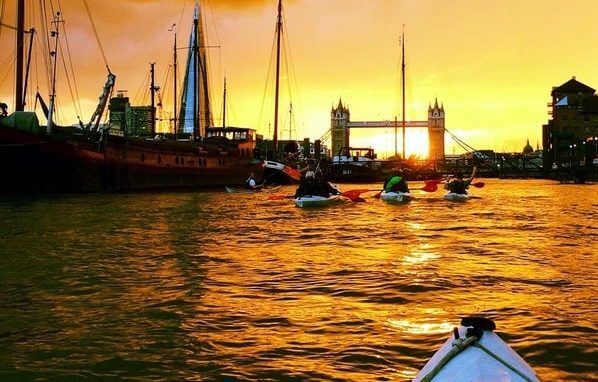 Embrace your adventurous spirit with a canoe (or kayak) down one of London's famous waterways followed by a few celebratory pints. Opt for a guided tour or commandeer your own vessel with a team away day activity they'll never forget.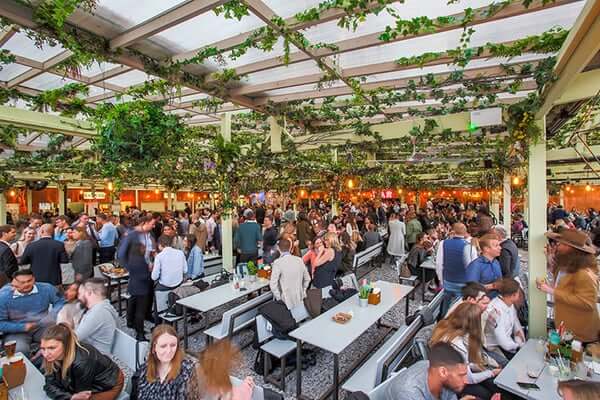 The perfect place to follow up your HotTug or GoBoat adventure, Pergola Paddington even allows you to book tables online for groups. Enjoy street food and cocktails in flower-covered comfort.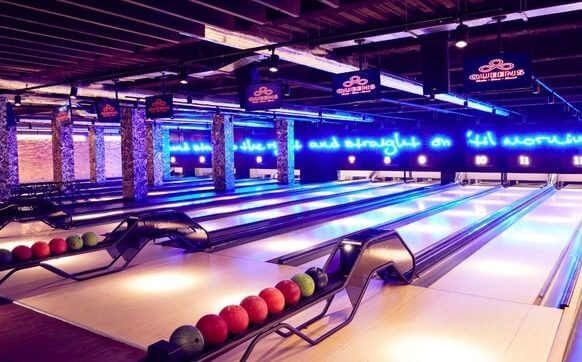 Queens Skate Dine Bowl does exactly what it says on the tin. Go there to ice skate, try some ten pin bowling and feast on a variety of street food. This place really is a one-stop-shop for team away days in London. You can even try out ice karting.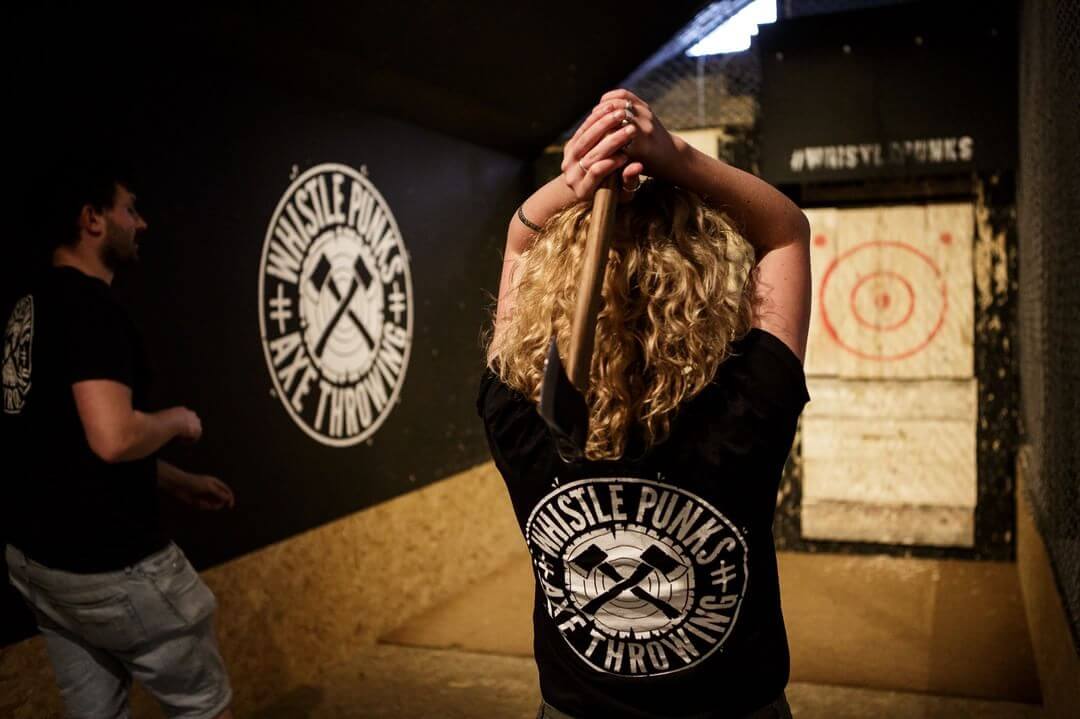 Ever wanted to try your hand at axe throwing? No, neither have we, but we'd certainly be up for giving it a go as part of our next team away day! This urban axe throwing destination is advertised as the 'most satisfying day or night out you'll ever have'.
Looking for a training room to focus your team and talk shop? Search training rooms here.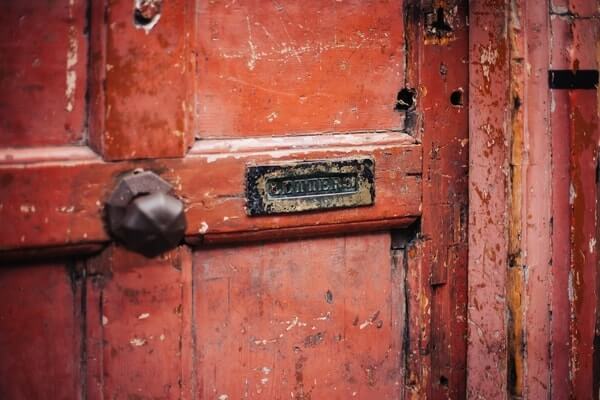 You'll certainly get an intense team bonding session in these high-pressure escape rooms! Work together to solve the clues and escape the room before the time runs out. Expect laughter, tears, and tantrums.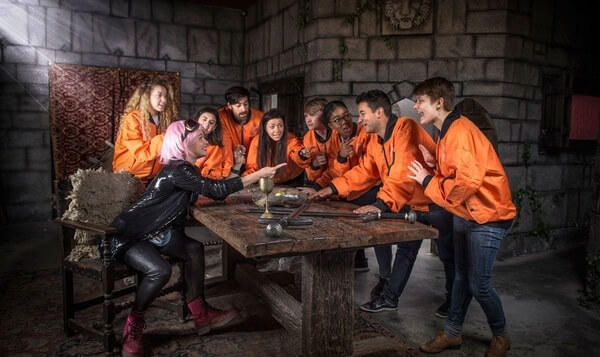 Live out your 90s dreams with a team away day held at The Crystal Maze LIVE experience. It's literally just like being in the game show, except with marginally less pressure without the camera crew following you around.
Whatever team activity you choose to do, make it one to remember and VenueScanner can help you find the perfect venue for your team away day. Just check out our website or contact us at hello@venuescanner.com. And if you need a meeting room for your team before the fun begins just take a look at these.