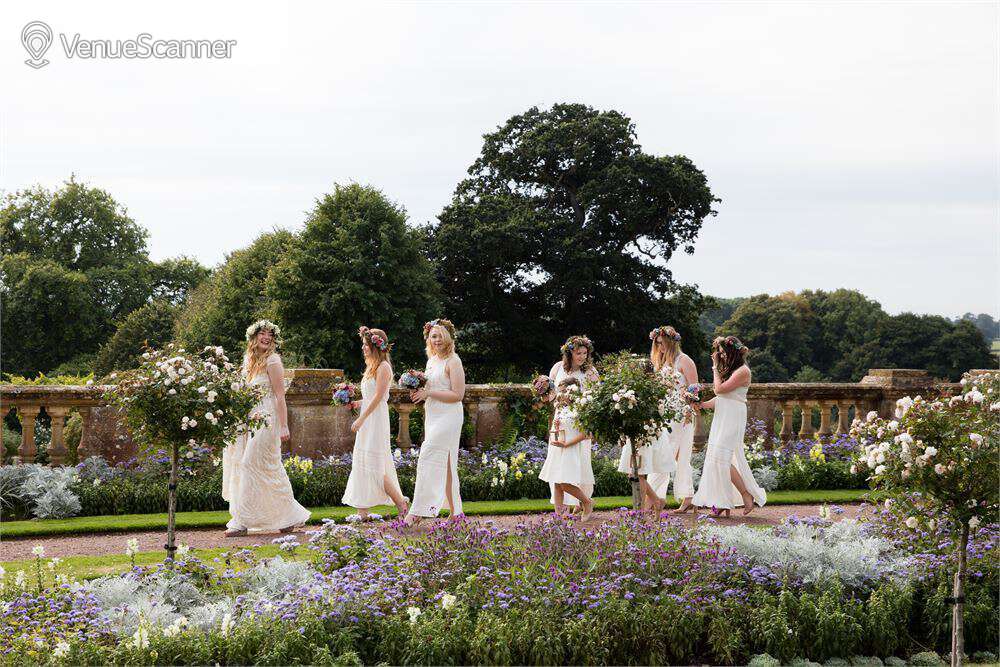 Capacity and Layout
Amenities
Disabled access
Air conditioning
Lectern
Stage
Cloakroom
Print/Scan/Copy
Ratings & Reviews
Booked in advance for afternoon tea, however we received a phone call the day before telling us the booking had been cancelled due to building works overrunning. Fair enough, these things happen. We took a chance the following week and turned up on spec for lunch, there were plenty of tables available. We were curtly told by a waitress that we were too late for lunch but afternoon tea was available, so we ordered that. The waitress was abrupt to the point of rudeness. When the drinks turned up we were surprised to find that both cafetieres of coffee were ridiculously weak - we also ordered a pot of peppermint tea and you honestly couldn't tell by looking which was which. A different waitress did agree to take the coffees away and replace them. Replacement coffees arrived and were fine, as was the peppermint tea. The food arrived and although it looked lovely at first, we were shocked to discover one of the sandwiches was MOULDY - actual blue mould growing on the bread! Once again we spoke to a waitress who was apologetic and did agree to replace the remaining sandwiches with a new plate of savouries. The rest of the food seemed to be fine and when the bill came they had deducted 10% of the total (was still expensive for what we had). However we weren't filled with confidence about the standard of hygiene in the kitchen - after all, if they didn't notice the bread was that mouldy, what other food safety issues might have gone undetected?? Given the rudeness of the first waitress and the mouldy food, we definitely won't be going back.
GOOGLE REVIEW
Spent a great couple of hours on a Sunday doing the Christmas trails £2. A lovely walk through some spectacular gardens(still undergoing restoration) with lots of folly's to stop and take a rest. Amazing formal gardens adjacent the main house. One of the best books shops around in the main house I always pop in when I visit. Nice cafe with snacks and some more substantial meals if your hungry. The gardens are a great place to bring the kids plenty of space for them to run around. There are some fantastic events run through the year here such as Easter trails, outside plays and concerts and of course Father Christmas. Explore the history here including it being used in WW2 by the British and Americans.. Lovely pieces of artwork around the gardens all year round. Top Tip 1- If it's rained bring wellies or boots it can get muddy in places. Top Tip 2 - The formal Gardens are great for the little ones but the longer walks can be a bit long.Great in the summer when you can stop and have a picnic to beak it up. Say hello to the swans on the lake. Top Tip 3 - The formal gardens are great for the grandparents so long as they can manage stairs
GOOGLE REVIEW
Excellent place to visit. SatNav took me down a few country lanes, but worth it. Fabulous formal gardens in front of the house. Then adding the fish pond, where a chap was trying out his model boats. Swans on the adjacent pond. Nice walks round the estate with plenty of follies to spot. There's even a waterfall. Lovely cafe selling teas, cakes, sandwiches etc. There's also a restaurant. Best bit is the formal garden for me. Great place for kids. Plenty of car parking. All prices very reasonable.
GOOGLE REVIEW
Such a great day out. We were given free tickets and we were so glad we went. Fabulous friendly staff, beautiful gardens and well above expectations food in the restaurant. I mean really quality food...totally delicious, compliments to the chef. Only downside was the length of time it took to get two coffees from the coffee bar...20 minutes with only one small family of 3 in front of us in the queue? Need to tweak that service. Otherwise well worth the visit and we shall return!!
GOOGLE REVIEW
Spent pleasant day here. Gardens lovely plenty of space. The restaurant was busy but the staff got us seated as quick as they could. The food was amazing hake and fresh veg. Banana cake was very good. I think you can book a table. Would recommend very friendly staff.
GOOGLE REVIEW
Cancel within 48 hours: VenueScanner guarantees 100% refund of first deposit on payments made through us. Up to £500 maximum.