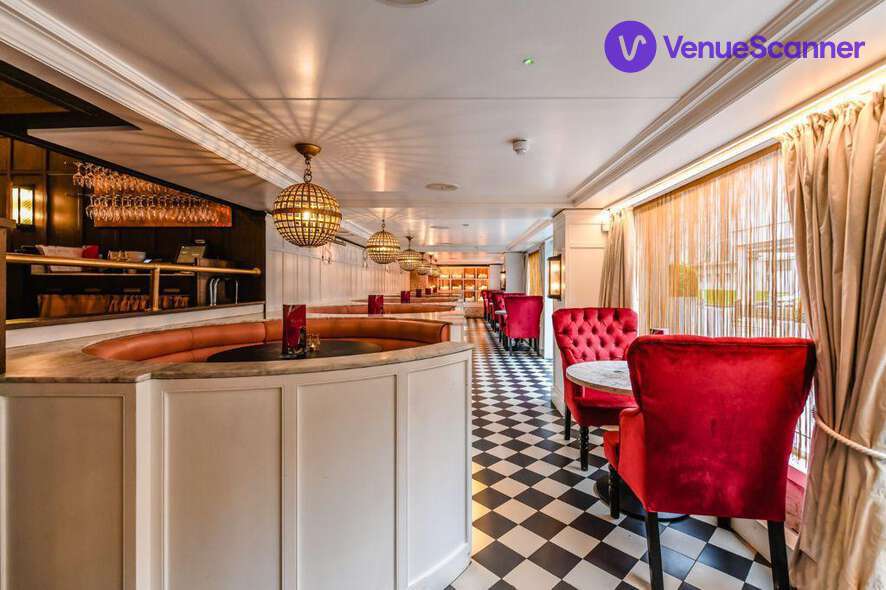 Typically responds within 2 hrs
CF
Capacity and Layout
Amenities
Disabled access
Air conditioning
Lectern
Stage
Cloakroom
Print/Scan/Copy
Ratings & Reviews
After spending lots of money and time booking a 40th birthday to remember in Manchester my friendship group decided on BLVD for a bottomless brunch and the out for activities before heading back to BLVD for our evening with a booth booked as it looked great and we had heard good things! Our bottomless brunch was average nothing to really complain about, good service from Sidney 😁 when bottomless brunch was finished we continued to drink in BLVD before heading off to return later for our booth reservation. Upon our return to BLVD we were REFUSED entry based on the way we were dressed! Baring in mind we had been in there spending money all afternoon dressed the same!! Apparently we were in fancy dress!! We were not in fancy dress we all had a black t-shirt reading helenas birthday squad with smart trousers and blazers!! We had however got a hat each from cocktail class which we agreed to dispose of, this was still not good enough and we were point blank refused!! There was no opportunity given to speak with a manager regarding this matter other than her shooing us away via the bouncer! To say we were all extremely upset and angry would be an understatement... We were left to walk the streets of Manchester in terrible weathers to hopefully find a venue to suit our needs and costing us double for the evening as we had already paid for our booth in turn this ruined our evening and the 40th birthday celebrations were cut short!! BLVD you should be ashamed of your service on this night 5.02.2022.
GOOGLE REVIEW
TERRIBLE customer service!!!! THIEVES!!! If I could rate BLVD 0 stars I would. My experience below: I made a reservation for dinner for 2 people for 10/10/21. Upon making this reservation I was asked to pay a deposit - fine. On 09/10 BLVD emailed me to inform me that they were unable to accommodate my reservation due to supply issues. They did provide some alternative options as can be seen in the screenshot below however these were not suitable for my needs. As a result of this, I requested BLVD to return my deposit. It has been a week since I requested my deposit to be returned however BLVD have made no effort to see this through and have not responded to any emails. I am truly dissspointed. I should also note that they have provided a mobile number to contact however this does not work either! Extremely disappointed and would not recommend to anyone. Very quick to take your money but don't want to return it! As far as I am concerned BLVD have stolen my deposit.
GOOGLE REVIEW
Service very slow and half the menu missing at 7:30pm (early service for dinner) when we prepaid a deposit in advance. The management did resolve the situation by no charge but the experience of coming here really was disappointing for my friends birthday we planned for months. I would recommend you review your food orders if you expect customers to pay deposits in advance.
GOOGLE REVIEW
Terrible! We paid for a bottomless brunch and the service was awful, drinks were awful barely contained any alcohol, Prosecco spilt all over us, brought terrible food and told we couldn't have what was advertised for the brunch. When politely complained they offered us complementary items then added them all on top of the bill at the end! Already paid for bottomless brunch and had to pay another £140 on top of this. General nasty cliquey staff, very careless. Also bumped into a girl crying in the toilets saying they had ruined her birthday so it wasn't just us.
GOOGLE REVIEW
What a great new food menu and new cocktails, go check it out
GOOGLE REVIEW
Cancel within 48 hours: VenueScanner guarantees 100% refund of first deposit on payments made through us. Up to £500 maximum.