Goals, experiences and dreams are all essential components of a proper bucket list.
Trying to keep all of these things in mind whilst crafting your bucket list makes it a very daunting task to say the least. Lucky for you we've got some quirky London venues to get you started off in the right direction.
All the way from underground havens to the top floors of skyscrapers, here are our picks for some of the most interesting bucket list venues in London.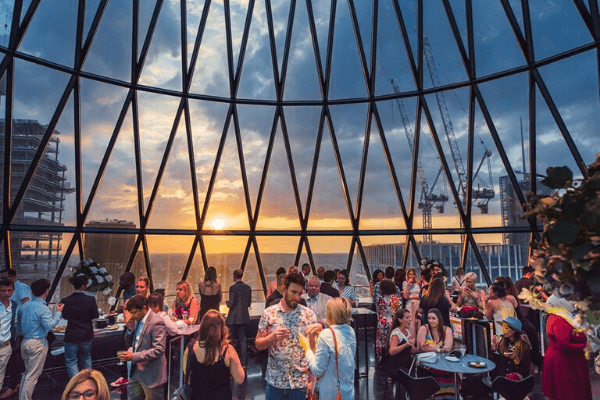 There are rooftop bars and then there's Searcys at the Gherkin. This venue provides next level panoramic views of the city in spaces flexible enough to accommodate everything from a night out to full scale corporate conferences. The unbeatable views from atop an icon of the London skyline make Searcys at the Gherkin the very definition of a must see locale. More details here.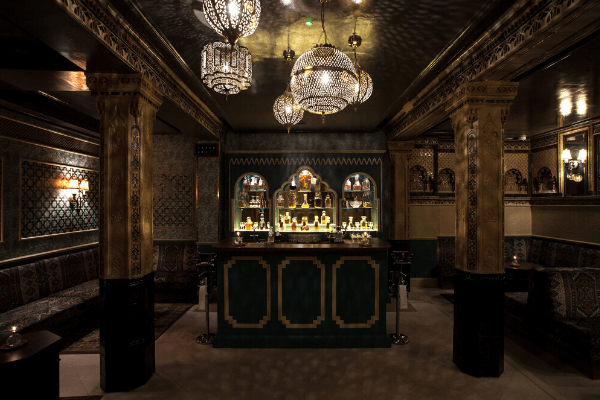 If you want a bucket list worthy venue that will turn heads both inside and out, look no further than Victorian Bath House. This exquisite Grade-II listed basement venue dating all the way back to 1817 provides guests with top notch cocktails in secluded alcoves creating an environment guaranteed to impress. The very embodiment of opulence, Victorian Bath House makes a great addition to your bucket list that's best ticked off by gatherings up to 150 guests and business meetings with personality. More details here.
The experience of Drapers Hall is best summed up in one word, majestic. This large venue located in the heart of the City of London is filled to the brim with history belonging to one of the twelve great Livery companies in the City of London. However, it may be more recognisable in the modern age from its use in movies like The King's Speech and Goldeneye. Drapers Hall is a venue that will instantly add a sense of historical purpose and weight to even the most rudimentary corporate events. More details here.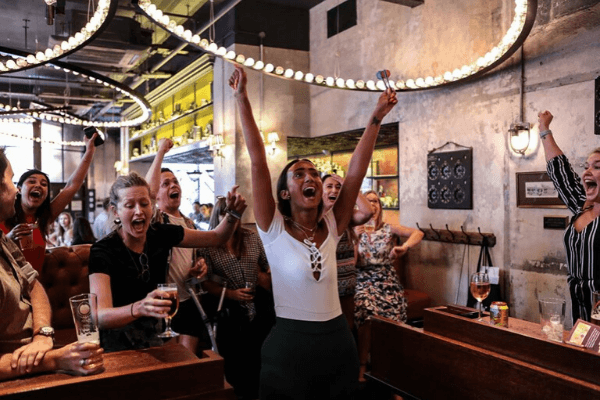 Fans of both darts and good times will feel right at home at our next venue, Flight Club in Shoreditch. Their signature social darts and extensive cocktail menu make Flight Club a great choice for birthday and office parties alike. Their "reinvention of darts" is designed to bring everyone from darts snipers and complete beginners together for some fun competition.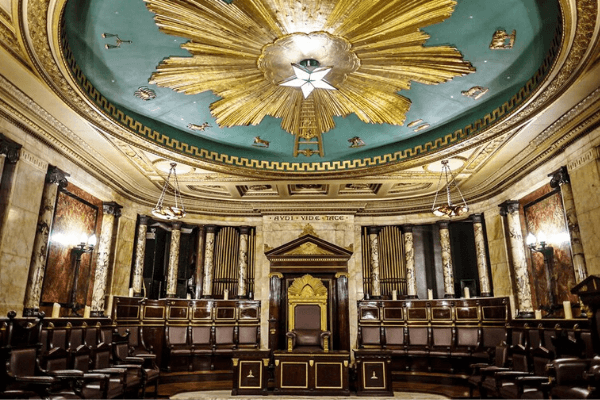 Constructed in 1912, The Masonic Temple at Andaz is a marvel to behold. Featuring splendid marble columns and zodiac sign ceiling alongside throne like mahogany chairs, this spot is ideal for dinner parties and meetings. Tucked at the end of a long winding hallway behind massive studded doors, this century old temple may be one of east London's best kept secrets. More details here.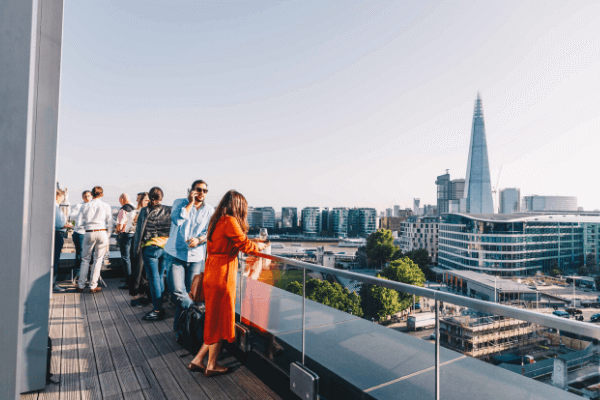 This unique London bucket list item is a rooftop bar with gorgeous views of the city. But cloudM brings more than just stunning panoramic views to the table, it also offers cosy spots for private conversation among an extensive collection of signature cocktails. This venue is ideal for office parties or just a casual evening out as it's open to the public most nights. More details here.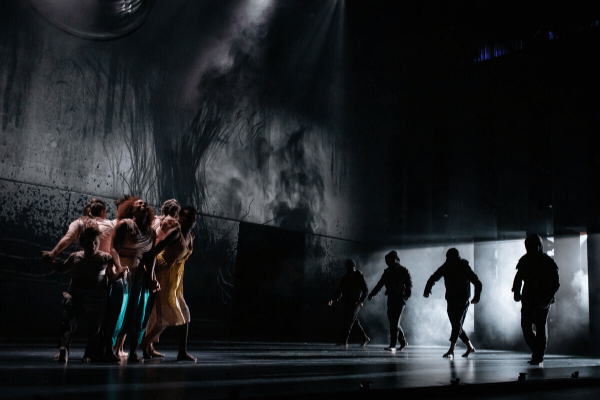 Message In A Bottle at The Peacock until 21st March. Picture: Helen Maybanks.
If you are out for something on the artsier side then Sadler's Wells and their multiple contemporary theatres are your best bet. Perfect for seminars and conferences that need to make a big impact, the Lilian Baylis Studio can fit up to 350 people for a standing reception in a space befitting its status as a world-renowned performance venue. For fans of the performance arts, Sadlers Wells will feel right at home on your London bucket list. More details here.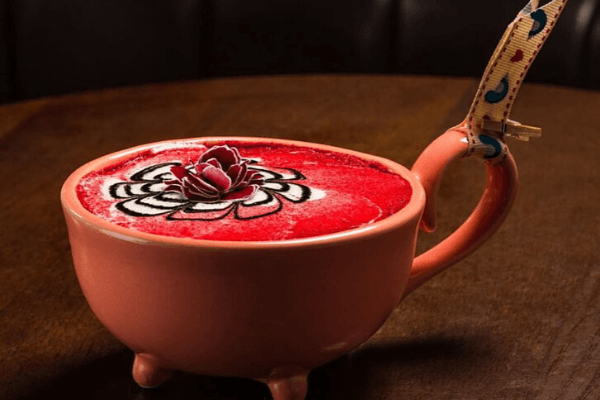 If you're looking for your bucket list to send you back in time, Nightjar is the perfect venue for you. This speakeasy style cocktail bar in Shoreditch has received acclaim from various outlets and the praise is evidently deserved from the moment you walk in the door. The live jazz music is the cherry on top of a venue that is already an ideal choice for your next office party.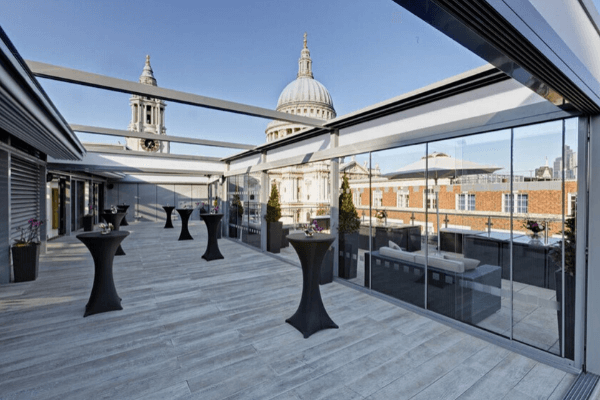 The Sky Bar at Leonardo Royal Hotel is perfectly positioned near many London landmarks like Saint Paul's Cathedral and Guildhall Gallery. The very open space and large seating capacity lends itself wonderfully to parties on summer evenings. Given its prime location it would be foolish to not pay the Sky Bar a visit to bask in the glorious views that London's business district has to offer. More details here.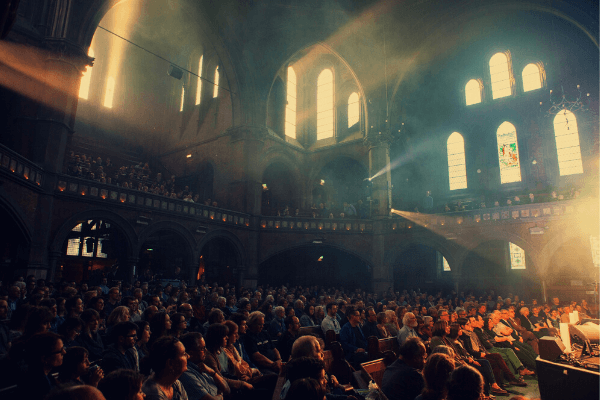 The transformation at Union Chapel has been epic. Over the past 25 years, it's gone from facing demolition and being virtually abandoned to earning Grade I listed status and hosting tens of thousands of visitors each year. This pillar of the Islington community is a prime spot for a live concert or comedy gig, but it's also good if you're planning a private event: Union Chapel has been used for filming, workshops and meetings by corporate clients before.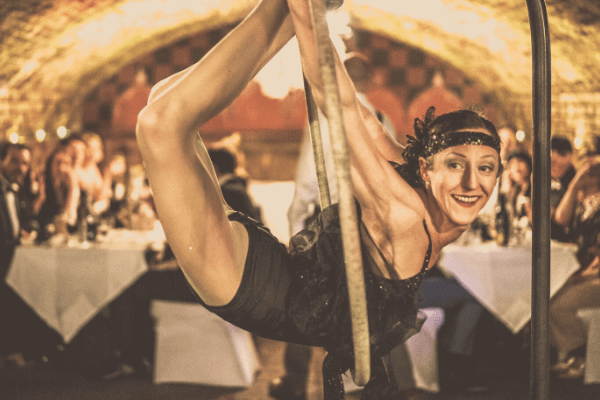 Perhaps one of the most cool and quirky London venues, this 10,000 square foot space hosts a wide variety of events ranging all the way from a contemporary circuses to medieval banquets and even masquerade balls. The very wide range of events at The Ivory Vaults make it worthy of a spot on everyone's bucket list no matter your interests. The dry hire option also makes it an ideal choice for those looking to create their own events with unparalleled creative freedom. More details here.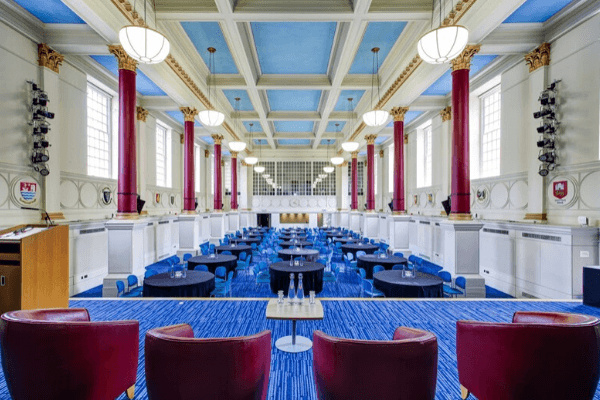 Another venue worthy of your London bucket list, BMA House is a stunning mix of historical architecture and modern amenities. With over 21 different event spaces, this former residence of Charles Dickens has a plethora of options to suit all of your event needs. The Grade II listed features only serve to enhance the experience and make it impossible to not enjoy the work of famed architect Sir Edwin Lutyens. More details here.
For more of the best London bucket list venues, check out our blog. Alternatively, fill out this quick form to find the dream venue for your next event.