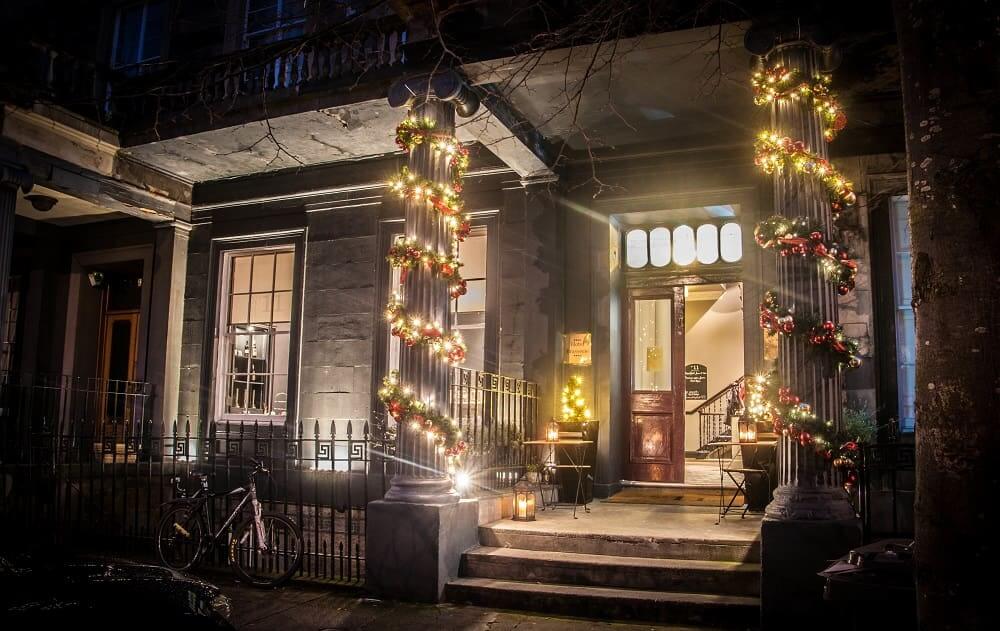 In Edinburgh, restaurants are becoming a popular choice for Christmas parties and other celebrations. We went hunting to discover Edinburgh restaurant hire options, at No. 11 Brasserie.
We love Edinburgh for all the food it has to offer. You can spend years in this city, and keep finding exciting (and mouthwatering) new places to venture to. The No. 11 Brasserie is one such place – a hidden gem we were delighted to uncover in Edinburgh's Hillside district. Nestled in this 'East Village', so-called for its conglomeration of trendy and cosy establishments, we are going to be earmarking this joint for future occasions. As the weather turns crisp and the trees go au naturale, our thoughts turn to fireplaces and fine foods. And with the pristine fare on offer and cosy autumnal atmosphere, No. 11 Brasserie might be just the place.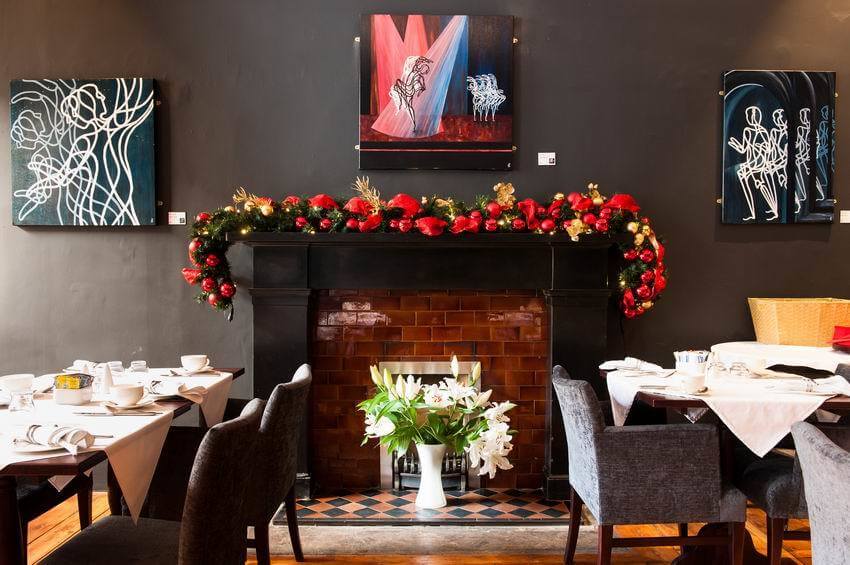 Turning off Hillside Crescent, we ambled up Brunswick Street with its handsome Regency terraces and flashes of greenery. We spotted the No.11 Brasserie, and walked in through their distinctive Greek pillars. Inside we were met by stylish and light-filled rooms, the walls a dapper Farrow and Ball hue. Stripped oak floorboards lay under period windows and pristine mouldings. A particularly nice touch was the murals depicting local historical figures and areas of interest. For Edinburgh restaurant hire we're generally looking for a very well appointed interior, and this was certainly not a letdown. We later found out that the brasserie was in fact located in one of the last remaining buildings designed by William Playfair. Playfair's neoclassical style is one that absolutely defines Edinburgh city, so we were impressed by this prestige.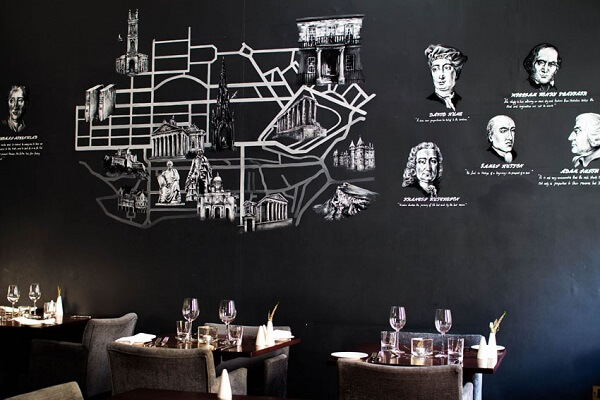 How does No. 11 Brasserie stand out for Edinburgh restaurant hire?
On to the food. There's a simple trick that the all the best restaurants know. Local, seasonal, top quality ingredients are vital to creating an amazing dining experience. No.11 Brasserie is no stranger to this fact. They take advantage of Scotland's international reputation for meats, seafood and produce, and create magic from these building blocks. That's not to say the food is snobby or pretentious. A brasserie, in the original French definition, is a place to find authentic home-style food featuring huge flavours and a warm atmosphere. You won't find linen cloths and haughty service at this hidden gem, but you might just find seared fish, chargrilled venison, and roast lamb. And there's a great spread of veggie and gluten-free options too, so everyone can get that Instagram shot in.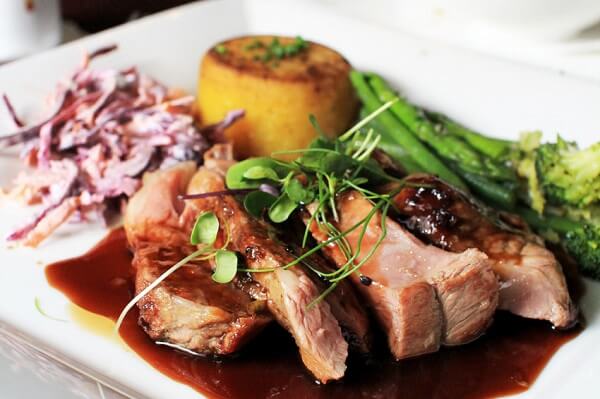 Sat under the high ceilings and art-laden walls, we wanted to share our discovery with everyone. We'd be swelling with pride to bring coworkers for the Christmas 'do, or our friends and family or a wedding or engagement party. We didn't look in the overnight rooms upstairs but judging from the pictures on their website, it would be a great place to stay as well. Or, if there are no big functions coming up, you could do a lot worse for a training day or networking event. And, if you want the place all for yourself for that special date night, then I'm sure they could accommodate a private dining scenario. No.11 Brasserie is up there as one of our all-time favourite Edinburgh restaurant hire options. Come and check out this treat of a restaurant before everyone else discovers it.
Heritage building.
Top quality food.
Great 'Instagram' factor.
Friendly and inviting service.
Kitted out for functions and parties.
Set in the city's most desirable neighbourhood.
Extensive and well-selected wine list.
You'll find No. 11 Brasserie at No.11 Brasserie and Hotel, 11 Brunswick Street, Edinburgh, EH7 5JB. For more information on No. 11 Brasserie venue hire, check out our website listing.