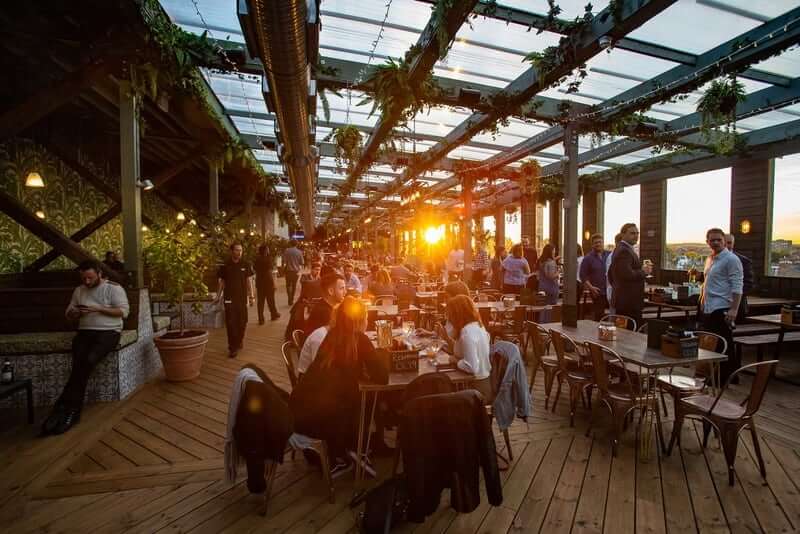 Struggling to plan the perfect summer party? We've put together a guide to the 20 best summer party ideas for work dos.
Enjoy a summer party with a difference with the help of these extra special corporate party ideas. It's time to get planning, and these summer party ideas for work certainly… well, work! And these aren't just winners for corporate, startup, and SME teams – we know you and your mates will love these fun-filled summer party ideas, too. From the old school BBQ to a series of unusual team activities, we've got suggestions to satisfy every type of team.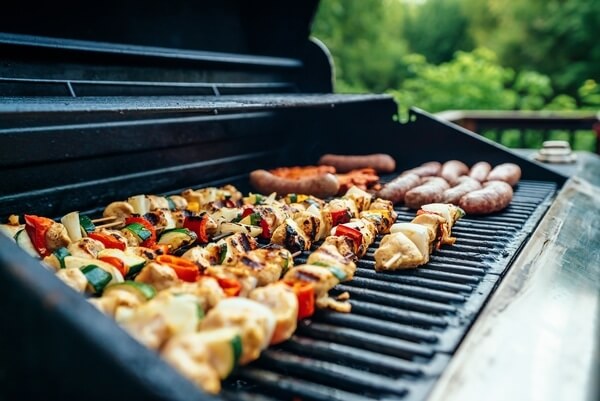 We're kicking things off with a summer party classic. You can't really beat a BBQ… unless, of course, the weather decides to turn on you! If you're a larger company and you'd like to go all out we'd recommend renting a venue space with a garden and hiring caterers.
If you're a startup and you're looking for summer party ideas for work that doesn't cost the earth then head down to a local park that allows DIY BBQs and set up a picnic party. London Fields in Hackney is a great spot during summer months for doing just this. The advantage of a spontaneous summer BBQ party is that you won't have to rely on the weather on any given day. Just head to the shops and make it happen!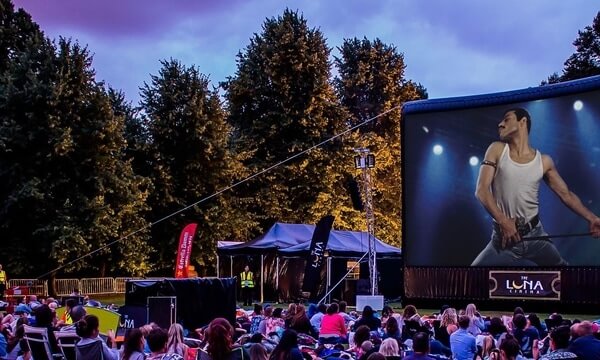 This is another really great one of our summer party ideas for work for smaller teams. The advantage being you can just buy enough tickets for your staff members and rock up on the day to set up camp. You can usually enter the cinema screening area a couple of hours before the film starts so just head down with blankets, picnic food, and bottles of prosecco and you're all set. In London (and further afield) you'll find The Luna Cinema, Rooftop Film Club, and Pop-Up Screens are all great options.
Early sale tickets are already available for some films, so if you book now for a larger team you should be able to set something up. Alternatively, contact these companies directly to see if you can set up an exclusive for your whole company. Some outdoor cinema groups even offer VIP food and drinks packages. This would certainly constitute a summer work party with a difference!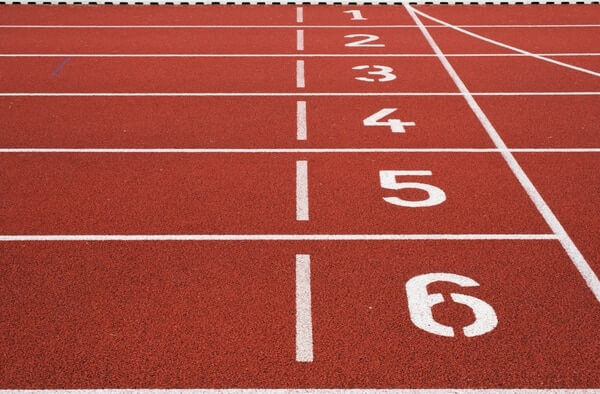 Looking for summer party ideas for work that suit any size of team? Sports day used to be the highlight of your school events calendar, so why not bring that competitive spirit into adulthood and host an office Olympics? In large companies, we'd recommend splitting up departments and mingling colleagues into 'country' teams to get everyone working together and meeting new people. This article gives you loads of fun ideas for games and you can find some fantastic outdoor venue options here.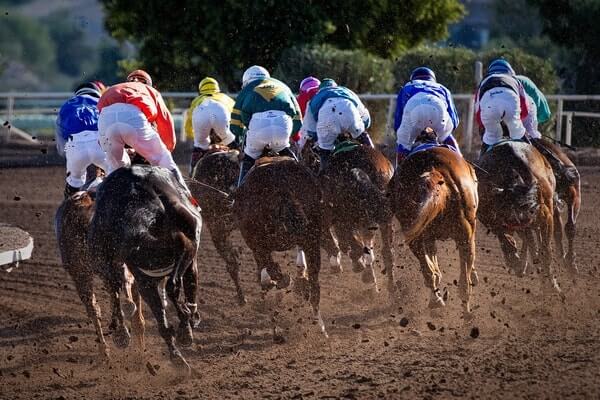 The races provide the perfect, ready-made excuse to celebrate. Why not book a space at one of Ascot's stunning private hire venues and enjoy the action in style? Their hospitality boxes are ideal for corporate summer parties and your work colleagues will certainly be impressed with the free-flowing booze and delicious buffet catering options. The roaming bookies will even come to your box, so there's no need to leave your prime spot to place bets. The ideal summer day out! Find out more about booking space at Ascot Racecourse.
London, and indeed most UK cities have loads to offer when it comes to outdoor swimming. Pools on the Park in Richmond (pictured) is a fantastic option for those of you located in London and looking to get out of the hustle and bustle of the city to celebrate your successes this summer. Just pack a picnic, grab a spot on the grass and settle in for a day of sun and splashing about.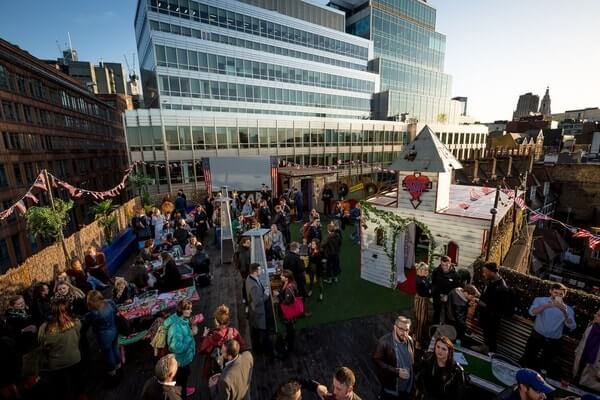 London also has loads to offer when it comes to rooftop drinking opportunities! Queen of Hoxton (pictured) undergoes a snazzy themed makeover bi-annually, making it an excellent up-to-date summer rooftop venue.  Sea Containers offers some serious wow-factor with their rooftop Thames view terrace. Whilst Roof East, which launched back in 2004, set up shop on top of a disused multi-storey car park, much to the delight of the residents of Stratford. These are just a few examples of London's buzzing rooftop scene and each provides a unique take on a modern summer party venue.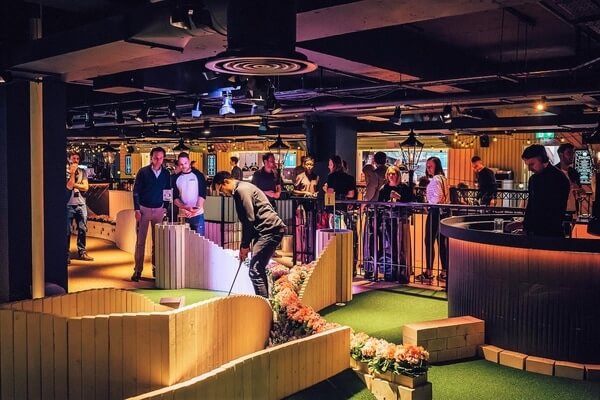 Book a private space at Swingers West End or Swingers City for a guaranteed good time. Enjoy cocktails as you meander around the stylish mini-golf course (that's not a sentence we thought we'd ever utter) engaging in a little friendly competition. Try Swingers for £13 per person per round of golf or £10 off-peak (Monday – Wednesday before 5 pm).  Find out more here.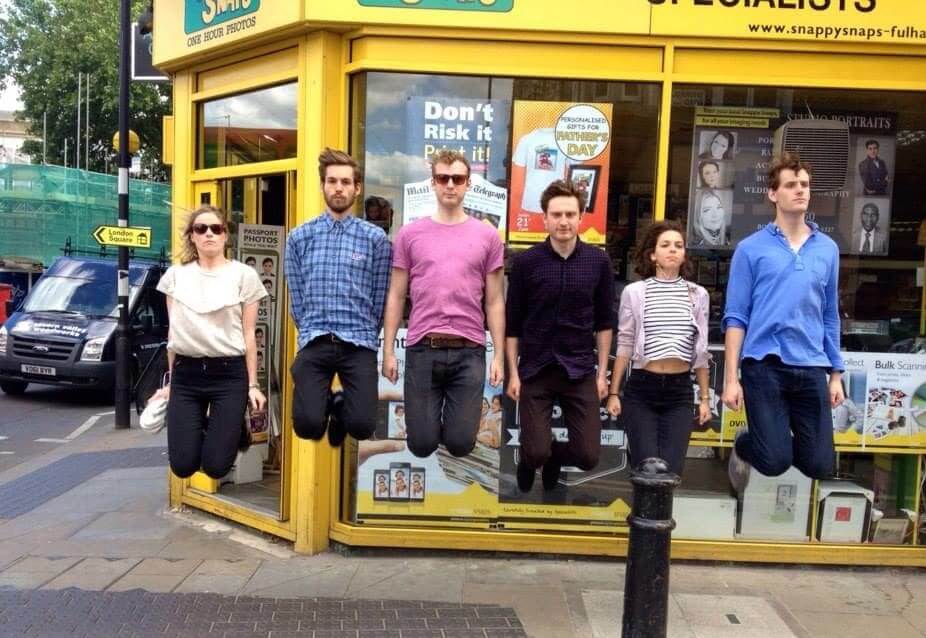 Who doesn't love a scavenger hunt? The Big Smoke Events put on the very best in London. Voted 'Best Team Day' by InStyle Magazine, their hilarious and exciting challenges reflect what they believe events should be: unique, fun, competitive, and of course, collaborative. Experience a race against the clock, lots of laughter, and create great memories. The perfect option for those of you looking for summer party ideas for work that are a little different to the norm.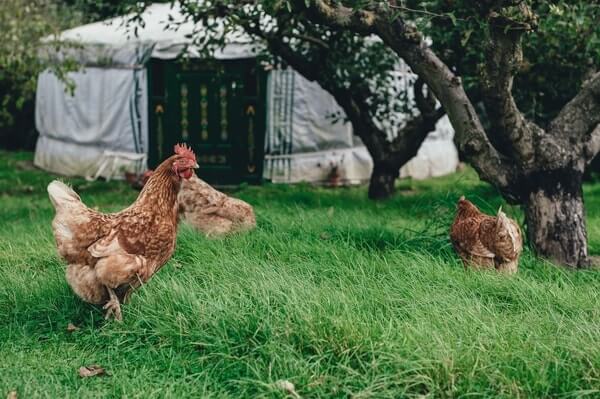 Both Hackney City Farm and Spitalfields City Farm provide charming escapes from the bustle of the city and provide the perfect spot to get back to nature. Hackney City Farm is open Tuesday to Sunday from 10 am to 4 pm and boasts a weekly calendar of varies events. Spitalfields opens on the same days and times and also features regular, nature-focused events. Be warned though, this unusual suggestion works best when built into a larger summer party plan as activities are somewhat limited! Why not combine a visit to the farm with a reception at WWT London Wetland Centre?
10. Go Ape!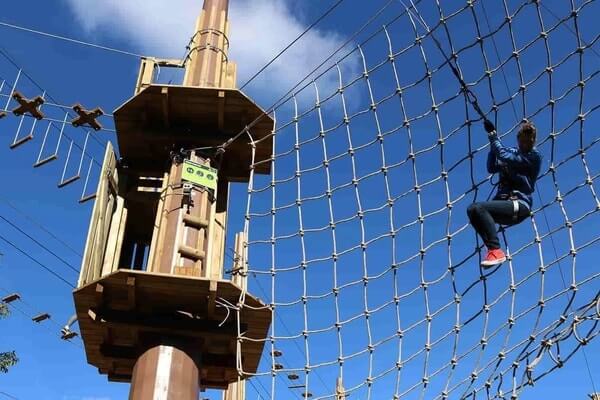 With multiple locations across London and the UK, Go Ape is an excellent summer party option for teams looking for a laugh. There's nothing more satisfying than seeing your boss freak out as they ready themselves to make the jump off a 50 foot-high platform. They've even got a number fo corporate event packages available, so every detail should be really simple to sort out. Find out more about team days at Go Ape.
11. Catch some waves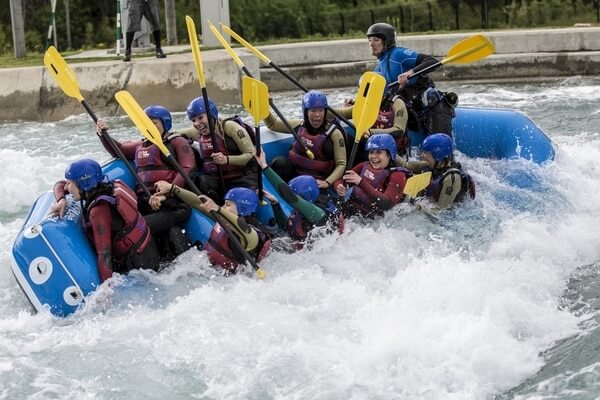 Another excellent option for adventurous teams looking for a summer party ideas for work with a difference. Lee Valley White Water Centre are pros at corporate events, and they're on hand to help you sort the perfect summer party. And, not only do they offer watersports galore, but they also boast the Lee Valley Velodrome. Plus, this venue comes equipped with loads of meeting and breakout spaces so you'll be able to tailor your venue hire to your specifications.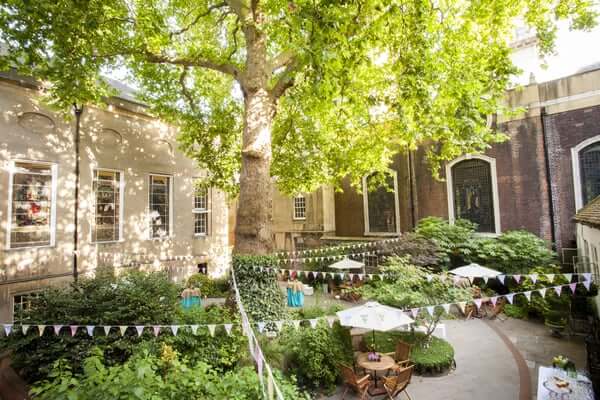 Why not take a trip back to the early 1900s and host an old fashioned garden party as your next corporate event? Think finger sandwiches, tea, croquet and formal attire. The Garden at Stationers' Hall makes the perfect setting for your high-class event. Plus, you can bring the proceedings into the 21st century with teapot cocktails and a snazzy social media hashtag.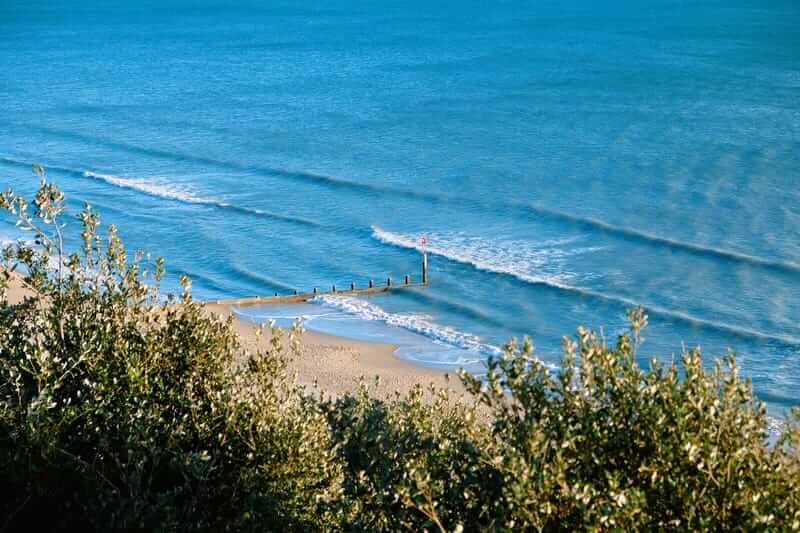 Everybody loves the beach and, believe it or not, the UK has loads of fantastic options on the south coast. Bournemouth is a particularly popular seaside destination, and it's not too far a jaunt from the capital. Organise a couple of coaches and pick a spot on Bournemouth waterfront to hire. Combine your party with beach games and a BBQ to really help your team feel the sunny summer vibes.
There's nothing better than messing about on boats on a sunny day in London. Take to the water with GoBoat with private boat hire for up to 8 people available on Regent's Canal. Why not hire a whole fleet and picnic along the canal in a flotilla? Certainly a summer party idea to remember! Find out more here.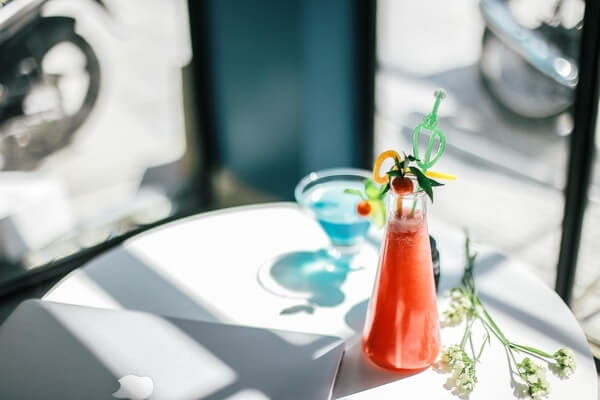 Summer party ideas for work just got a whole lot boozier, with this BYO cocktail party theme. Have your employees team up into cocktail groups and ask each group to provide the ingredients for their chosen signature cocktail. Find a venue that's willing to allow you to provide your own alcohol and get cracking. Your teams will certainly bond over creating their drinks, and there's sure to be loads of cocktail-fuelled fun.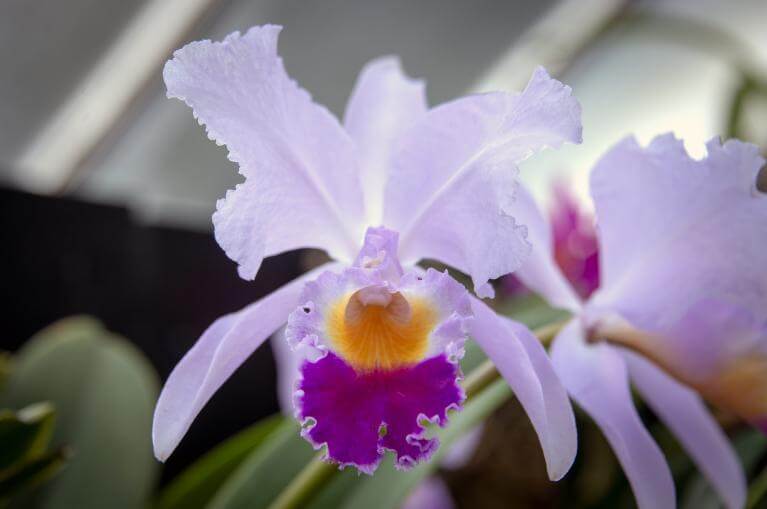 Kew Gardens comes alive during the summer months, so you'd better make the most of it. Head west and enter an urban oasis unlike any other. Kew's landmark buildings include the Palm House and the Orangery, which can be rented out for private events. These ideal summer party settings will give you a tranquil spot to set up, while your guests can feel free to roam around the grounds. Find out more about hiring space at Kew Gardens.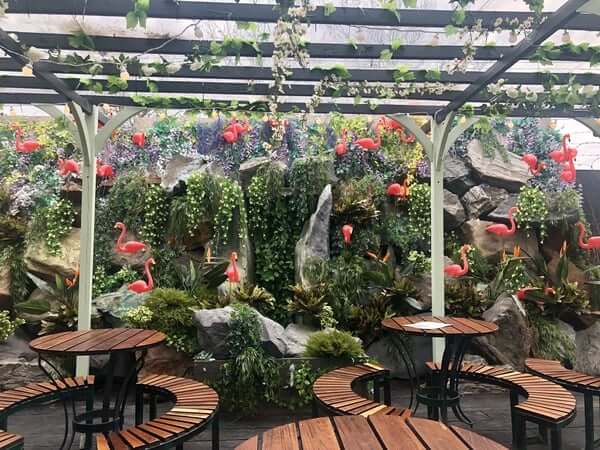 You can't really go wrong with team drinks outdoors on a sunny summers day. There's so much to be said for the humble pub garden and London is filled with some absolute corkers. The Belle Bar and Terrace at The Carpenters Arms in Fitzrovia, for example, or FEST (pictured) in Camden. Sit back, relax, and enjoy a low-key corporate summer party with a glass of Pimm's in hand. Make sure to book a private area if you're opting for this though, because London's pubs are notoriously busy during the sunny summer months.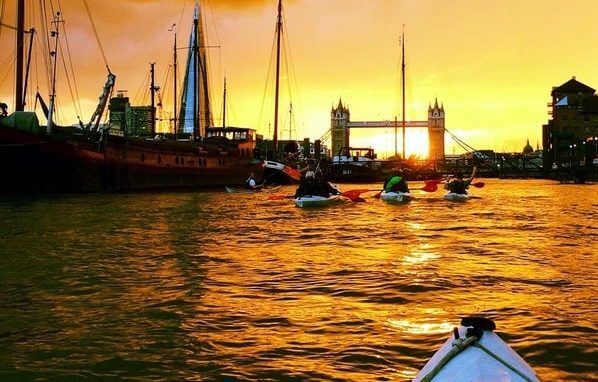 Embrace your adventurous spirit with a canoe (or kayak) down one of London's famous waterways followed by a few celebratory pints. Opt for a guided tour or commandeer your own vessel with a summer party activity they'll never forget. Find out more here.
19. Enjoy an extra special boat trip with HotTug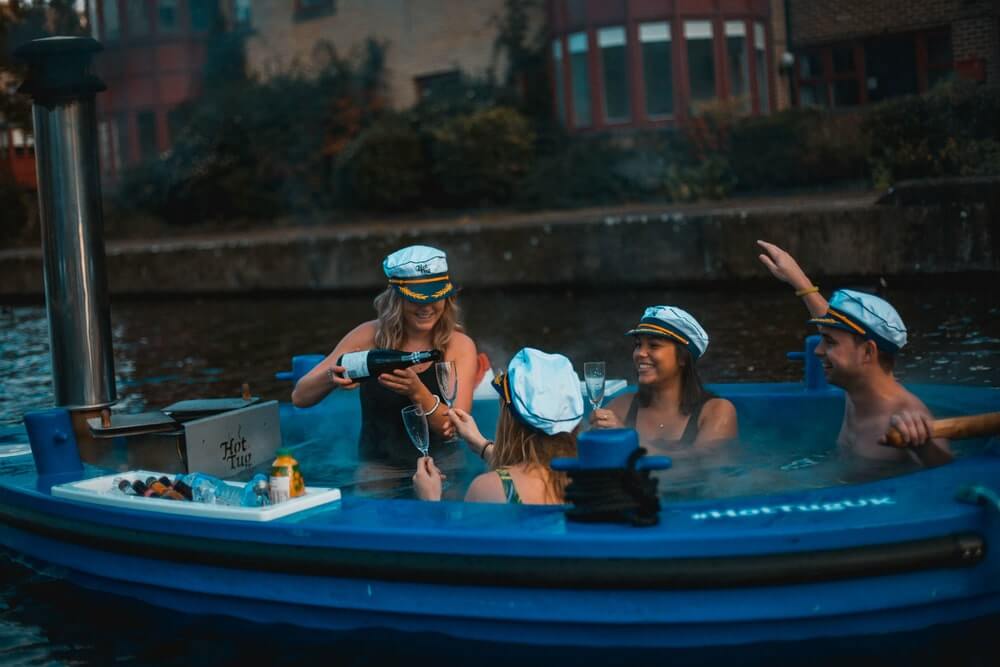 This unusual summer party idea involves taking a heated hot tub tug boat (try saying that fast five times) down Regent's Canal. You're sure to attract some attention as you proudly make your way along the water in 38-degree comfort. Just crack open the champagne and toast to the great British summertime! Find out more here.
20. Fill your face with street food at Pergola Paddington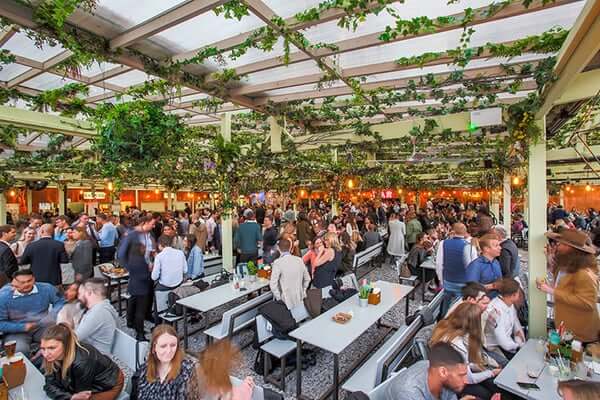 The perfect place to follow up your HotTug or GoBoat adventure, Pergola Paddington even allows you to book tables online for groups. Enjoy street food and cocktails in flower-covered comfort. The perfect summer combo featuring loads of outdoor eats. Find out more here.
Whatever one of our summer party ideas for work you choose, make it one to remember. VenueScanner can help you find the perfect venue for your summer party. Just check out our website or contact us at hello@venuescanner.com. And, did you know that VenueScanner also covers all other corporate event types?  If you're in need of a meeting room just take a look at these.