If you're looking for somewhere inspiring for your next business event, HubHub London would make an excellent choice.
Based on Farringdon Street – and taking up four floors of a brand new, 11-storey building – HubHub is a place for nurturing ambitious minds and supporting creative talent.
It's probably best-known as a co-working space where start-ups, innovators and freelancers work both individually and together to become the next disruptors in the tech industry. There's room for up to 450 members to work here, but HubHub also has a number of smart and practical spaces set aside for non-members to hire out privately.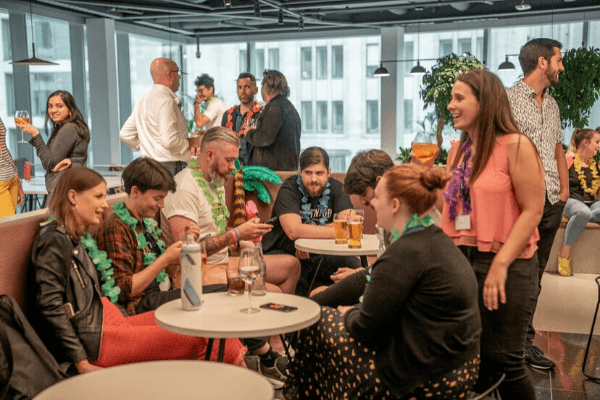 Take their meeting rooms, for example. Each is fitted with LCD screens and available to host between six and 10 of your peers, and they're named after six titans of innovation in the form of Tim Berners-Lee, Alan Turing, Thomas Edison, Nikola Tesla, Marie Curie and Ada Lovelace.
Event organisers can also rent out half of HubHub's private hire space – a strong choice if you've got between 20 and 60 people coming for a workshop or masterclass – or take over the full space with a capacity of up to 120. Full space hire is pretty flexible and has been used by businesses for everything from panel discussions and presentations to product launches and company meetings.
You can also hire out HubHub's event space and lounge – complete with its own bar. Worth considering if you're planning a hackathon or an all-day masterclass, making use of the entire space gives you the chance to impress potential clients to start with, then answer questions over drinks and some food in a much more casual setting afterwards.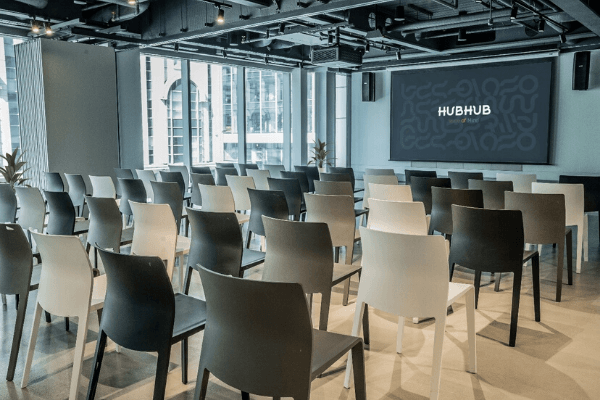 HubHub is a productive option for those wanting to escape the office for their next meeting – it's less than five minutes walk from Farringdon, City Thameslink and Blackfriars stations – and smaller businesses with bold ideas are at the heart of the company's ethos.
"We understand, nurture and cultivate a start-up state of mind in everything we do," explains Events Manager Michela. "HubHub is for those who take work seriously and who want to keep growing – both professionally and personally."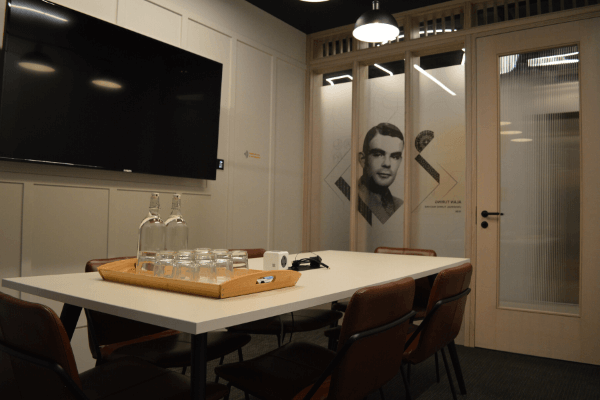 Why hire out HubHub London?
● Great atmosphere that elevates start-ups and freelancers
● Adaptable spaces for anywhere between six and 120 people
● Central London location – less than 10 minute walk to Blackfriars and St. Paul's
● State of the art design and smart space technology
● Great canvas to brand and make it your own during your event
Find HubHub London at 20 Farringdon Street, EC4A 4BL, or read more about their private hire spaces here.